Working together to make a difference.
Align your brand with the Great North Air Ambulance Service and not only will you strengthen your corporate social responsibility, but you will unite your staff behind a life-saving cause.
Get in touch
We are always happy to discuss ideas and would love the chance to speak with you about how you can support your air ambulance service.
Get in touch by calling 01325 487 263 or emailing business@gnaas.com.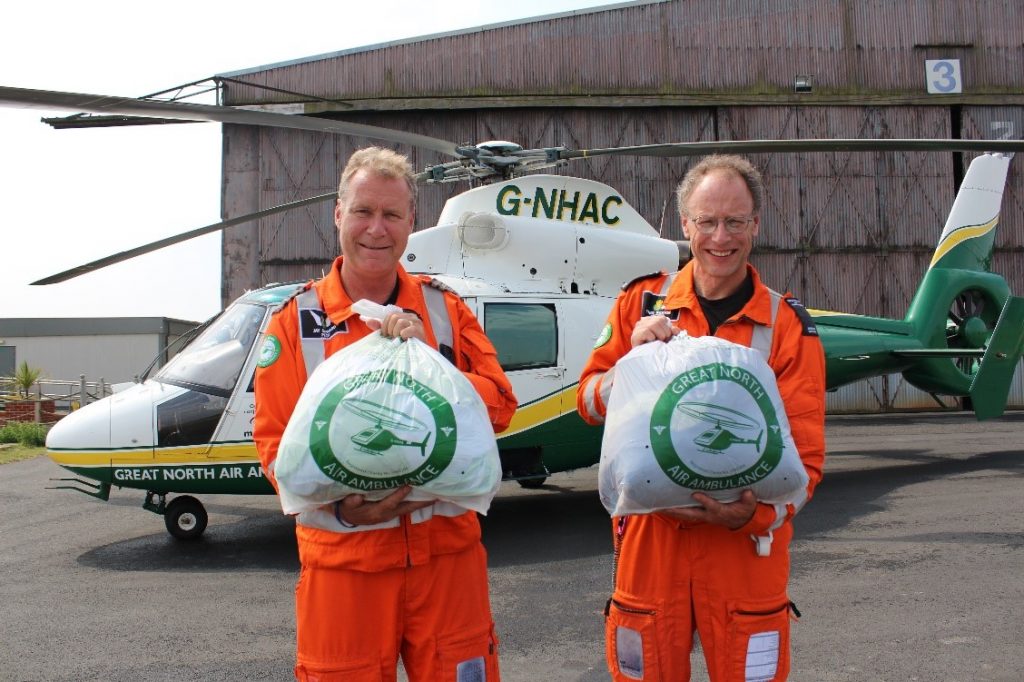 Bring a bag to work
Can your business spare some space to collect clothing? Hold a clothing drive or create a collection point for your local community and help raise essential funds for our cause.
Recycle

Request a collection tin
Collection tins provide a vital source of income for the charity while raising awareness of our work. We have a network of thousands of boxes across the region. If you can provide a space for a box at your workplace, please get in touch.
Request a collection box