When our crew are called upon, your gift will fly with them.
Thank you for your interest in making a gift to the Great North Air Ambulance Service in your will. Any gift - however big or small - can make a real difference in the future, helping us continue our work and ensuring that we can be there for those who need us most.
Did you know?
£1.8 million
was donated in Wills to GNAAS in 2018/19
1/3 of the running costs
of the charity come from Gifts in WIlls
1640 call-outs
were attended by the Great North Air Ambulance Service last year.
We will make you this promise
If you are considering remembering the Great North Air Ambulance Service in your Will, we promise you this:
We're here for you – we will answer any questions openly.
Your loved ones come first – we absolutely respect that and won't try to change it.
We value your gift, large or small – we will put it to use where it will have the greatest impact.
We recognise your right to privacy – we will handle your enquiry with sensitivity and care.
You can always change your mind – this is a big decision, so please decide in your own time.
Do you have questions?
We know that giving a gift in your Will is something you'll want to think about very carefully. We've included some of our most commonly asked questions below, but if you have any questions or need any help, please don't hesitate to contact a member of our Gifts in Wills Team, on legacy@gnaas.com or by calling 01325 487 263.
Why is it important to make a Will?
Your Will is one of the most important documents you'll ever write. It gives you peace of mind that your loved ones will be looked after and that your final wishes are respected.
Once your family and friends have been included, a Will can also be a way for you to continue to support a cause that's important to you.
What types of gift can I give?
Last year we received gifts and pledges ranging from £50 to upwards of £480,000. Together these gifts make a huge difference.
The three most common types of gifts given are:
Residuary, such as a percentage of your estate.
Pecuniary, which means a fixed sum of money.
Specific, such as property, shares or jewellery.
You can read more about the types of gift in our free legacy guide.
I'm an executor or solicitor. How can I get in touch?
If you're an executor of a Will or solicitor acting on behalf of a GNAAS supporter, please contact us.
We administer all legacies internally, so please get in touch if you have a gift that you need to pay in or have any questions.
Your Gifts in Wills team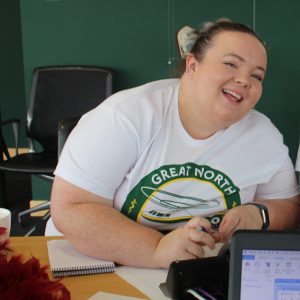 Hannah Powell
Major Gifts & Legacies
Read more
If you have any questions about including the Great North Air Ambulance Service in your Will, contact Hannah by calling 01325 487 263 or emailing legacy@greatnorthairambulance.co.uk.  Don't worry – you will be under no obligation to leave a gift, and all the information you provide is completely confidential.

"We owe everthing to the Great North Air Ambulance"
Grace Gardiner was only four months old when she started vomiting severely at her home in Penrith. She was taken to the Cumberland infirmary in Carlisle by her mother, Helen.
It was revealed Grace has a blockage in her bowels and needed emergency surgery, but the hospital she was at didn't have the facilities to carry this out.
The GNAAS critical care team offered to airlift her to the RVI in Newcastle.
A gift in your Will could help us be there for people like Grace.
Read Grace's story in the brochure
Dave's lasting legacy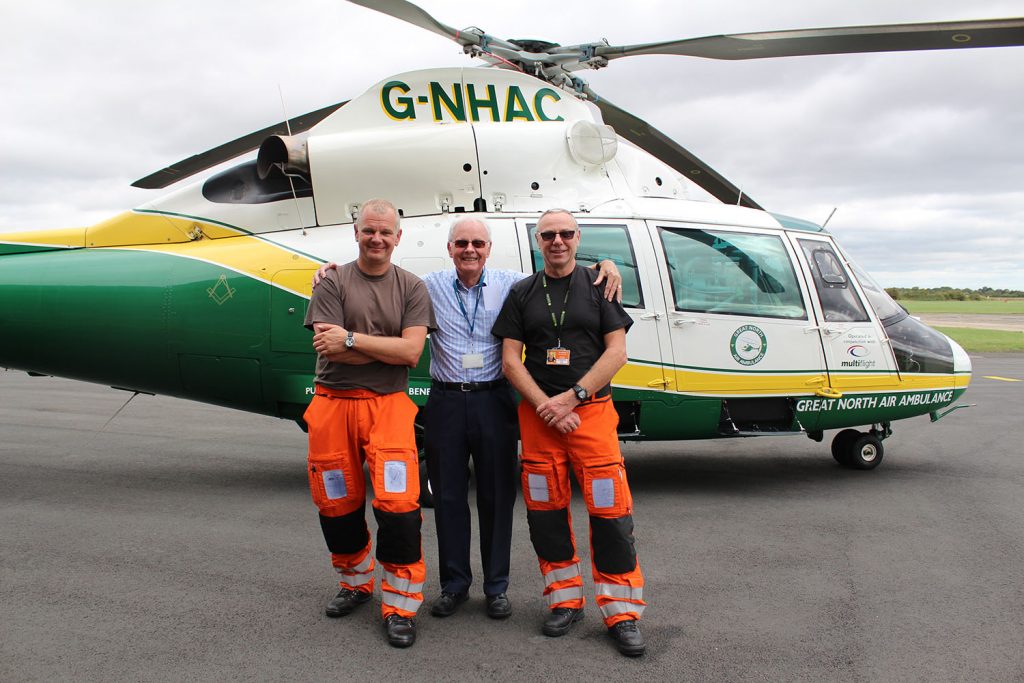 Legacy donor
Dave Durant
"Now every morning I want to wake up and make someone smile and it makes me happy."