How to Play
Play or renew online
Save Lives. Win Prizes. It's easy to sign up and renew online - you could soon be in the draw for just £1 a week.
Play now
Join or renew by phone
We can help you set up or renew your lottery account by phone. Please call 0800 1777 035.
Join or renew by post
Download our postal form and send to our head office to play our lottery by post.
Get your form
Prizes on offer each week:
1 x £1,000, 1 x £50 and 2 x £25
Winner's Story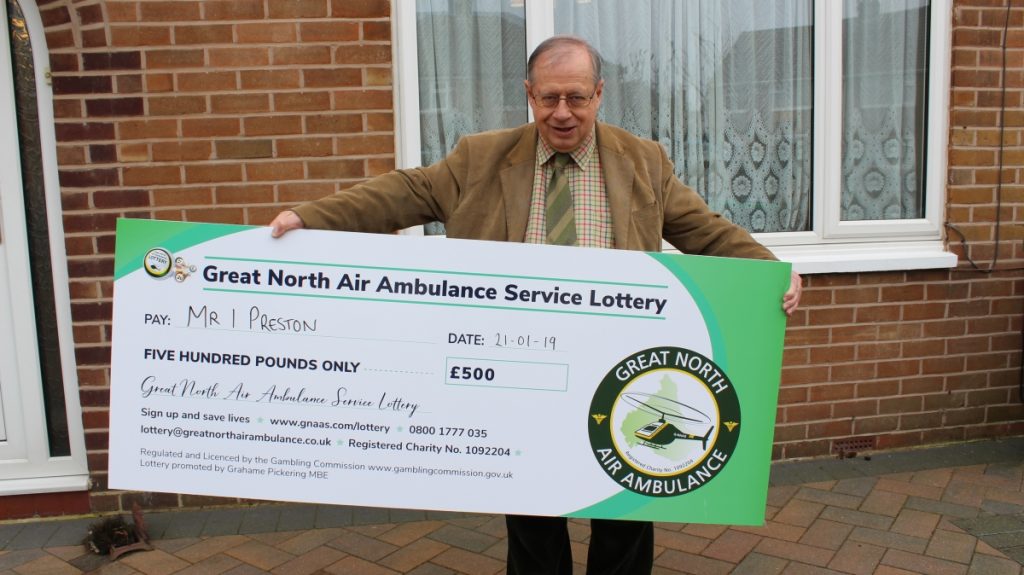 Iain Preston
from Stokesley
"I was very pleased, I wasn't expecting it!
You always have expenses so it's nice to have that additional amount. Also, it's nice to support your local charity."
More winners
Lottery Information and FAQs
Proceeds from the GNAAS charity lottery are vital for the work we do.
To find out more about how our lottery works, please click here.
£991,460 raised in 2020/21
Entirely by lottery players
£1,100 won every week
You could be next
£1 a week to play
Join the lottery and support our cause
Contact us
If you would like to get in touch with the lottery team, please call 0800 1777 035 or fill out this quick form.
Contact us
Please gamble responsibly
Playing the GNAAS lottery should be a fun way of supporting our charity. But if gambling stops being fun, please visit www.begambleaware.org or contact the National Gambling Helpline on 0808 8020 133.
For full terms and conditions, click here.
For more information on responsible gambling and self-exclusion, please click here.
If you require any assistance, please ring our lottery help desk on 0800 1777 035 or email lottery@gnaas.co.uk.
Great North Air Ambulance Service is licenced and regulated in Great Britain by the Gambling Commission under account number 5215.
www.gamblingcommission.gov.uk.