Army doctor and emergency medicine consultant Chris Smith has been with GNAAS for 12 years. Most recently, he's been appointed as the charity's new medical director.
---
Holly Taylor caught up with him to find out more about his fascinating career, his new role and what it means for the organisation.
Chris, how long have you been a doctor at GNAAS?
I've been a doctor at GNAAS for the past 12 years.
What is your role outside of GNAAS?
I'm employed by the British Army – I have an honorary contract with South Tees NHS Trust and I also work as an emergency medicine consultant in the Accident and Emergency department.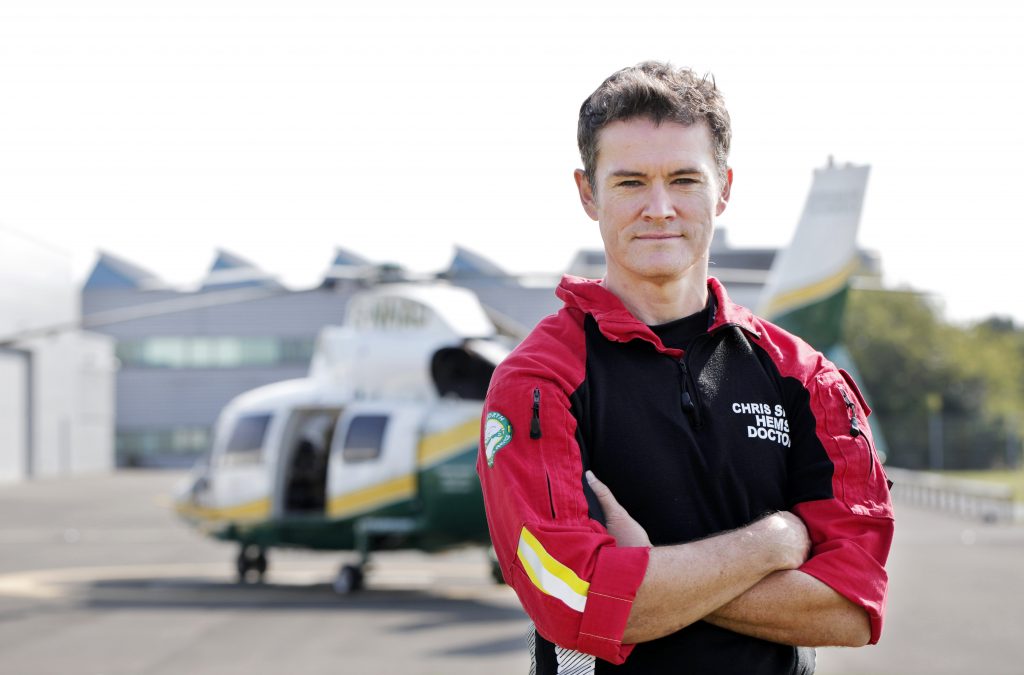 What made you want to be a doctor?
I had an early interest in science and a few friends who wanted to be doctors. I was encouraged by them and thought if they can do it so can I! The teachers were supportive although I was not as naturally academically gifted as some of my friends, they encouraged me to be ambitious.
Talk me through your career from the beginning until now?
I qualified from Liverpool Medical School in 2004 and worked all over England doing junior doctor rotations aligned to the military.
In 2006 I deployed to Afghanistan and spent six months working in a remote forward operating base and conducting ground patrols. I realised quickly that I needed to learn more about pre-hospital care and that doing the simple things well can save lives.
I began emergency medicine training in 2007 and at the same time, I also began working with the Cleveland Mountain Rescue Team. As an emergency medicine registrar, I gained the diploma in immediate care and completed the GNAAS Pre-Hospital Anaesthesia Course and Helicopter Crew Course which allowed me to observe more senior colleagues at GNAAS.
In 2010 I deployed once again to Afghanistan and worked as the lead clinician for the Medical Emergency Response Team. Upon my return, I began to work more formally with GNAAS. In 2013, towards the end of my training, I completed a one-year rotation with East Anglia Air Ambulance and London HEMS.
I qualified as a consultant in emergency medicine in 2014 and since then I have deployed to a further three combat zones, numerous overseas exercises, spent four years as deputy medical director within the charity and now I'm incredibly lucky to be GNAAS' new medical director.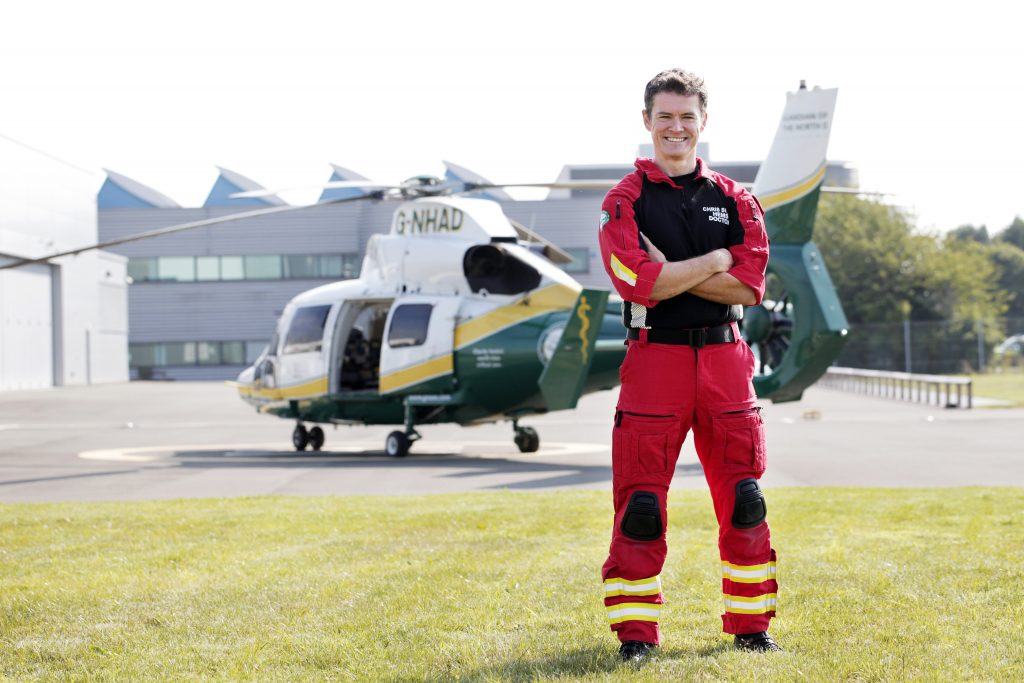 Where else has your job taken you in the world?
Predominately the Middle East but also America, Africa and the jungles of Malaysia.
How do your job roles differ?
My role in the military and at GNAAS is very similar. Both require a knowledge of medical planning, logistics, equipment, welfare support and delivery of clinical care.
My role in the NHS demands frequent decision making, constant situational awareness and operating in a time-pressured environment.
All of my three roles are rewarding in equal measure, but the most rewarding memories are those of the unexpected survivors which without the constant hard work of every member of the team would have otherwise died.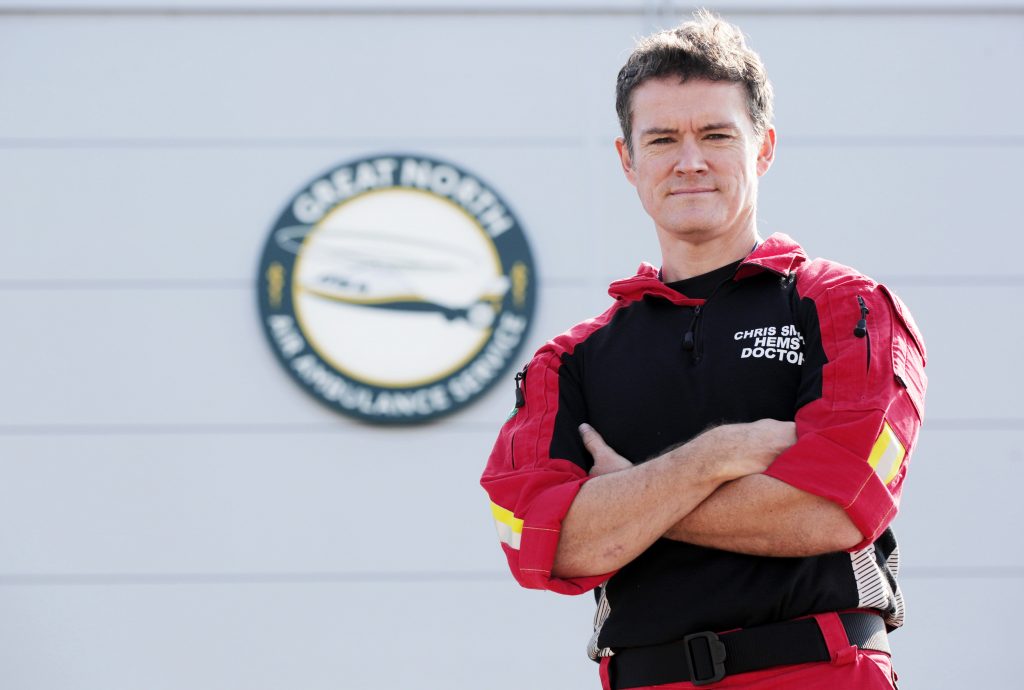 What do you enjoy most about your job?
Without a doubt, it is the delivery of clinical care at the most crucial point – at the earliest moment from the time of injury or illness.
What is the most difficult part of your job as a doctor?
For me, it is dealing with severely sick or injured children. It makes you appreciate life and how lucky you are.
What is the team like at GNAAS to work with?
Fantastic, the team are highly skilled, motivated, caring, humble and as well as being colleagues they are my friends.
Do you have a stand-out job from your time with the charity?
I suppose it was our first survivor from a thoracotomy. He had no heartbeat and we knew that if we transported him 30 minutes to any hospital, he would remain dead. It is an aggressive procedure that if performed at the right time can be life-saving.
What does medical director actually mean at GNAAS?
The main responsibilities are the delivery of clinical care and maintaining appropriate standards of good clinical governance across the organisation.
What added responsibilities do you now have?
Recent added responsibilities include new employment contracts for our doctors, strategic expansion of the service and helping to implement new capabilities to our service.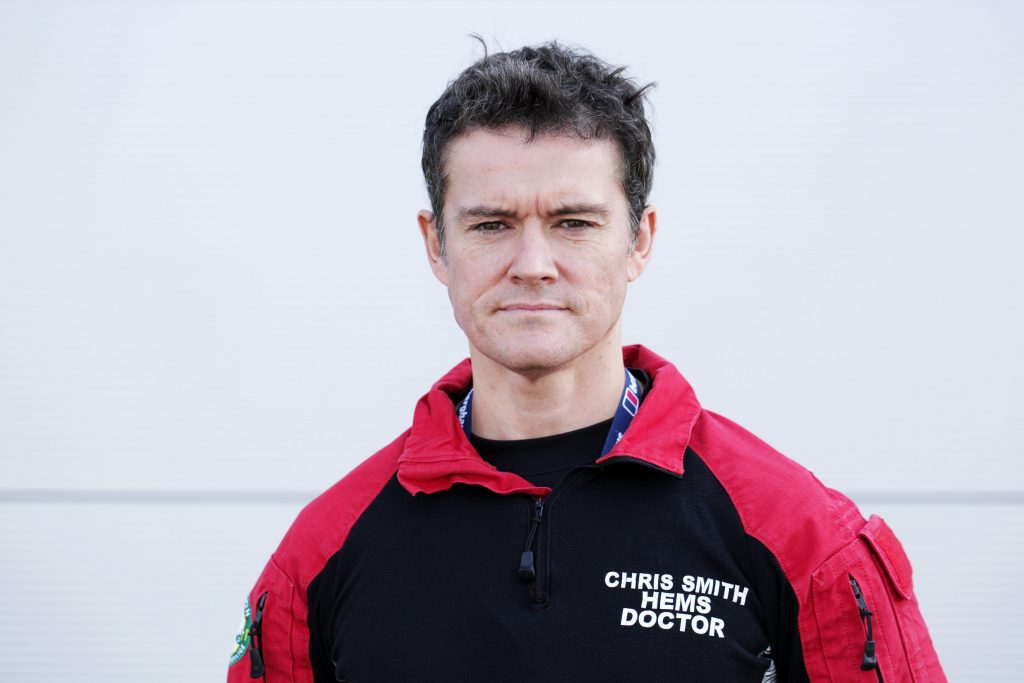 Are you excited about your new position?
Yes, I'm extremely excited! Working with such a great team makes it a pleasure and privilege.
What's next?
Next is to have some time in the UK – I've been overseas for eight months out of the last two years. I hope to continue to build our great team and help put into place some new and exciting capabilities to enhance GNAAS.
I'd also like to thank everyone at GNAAS and my family for their support.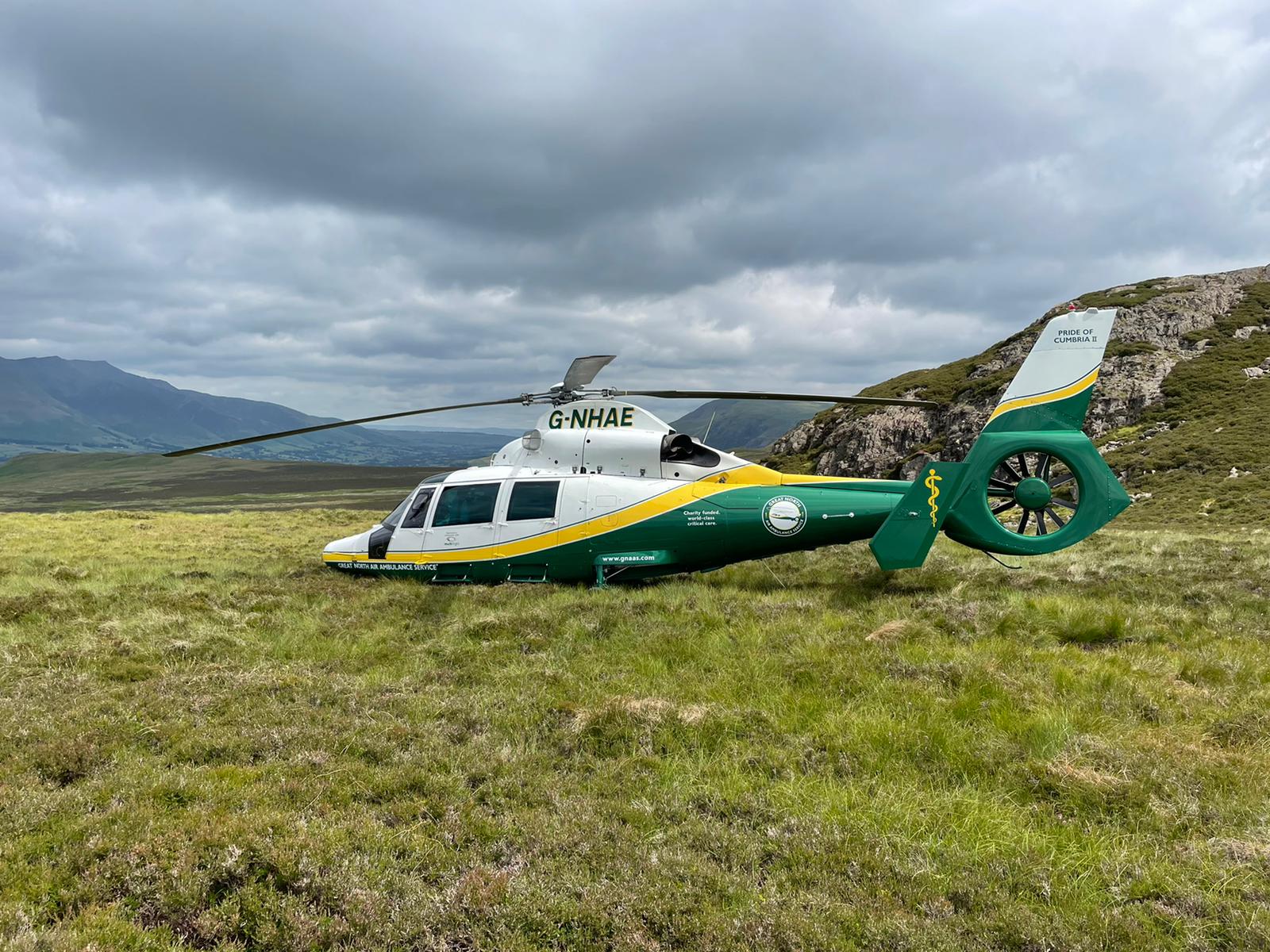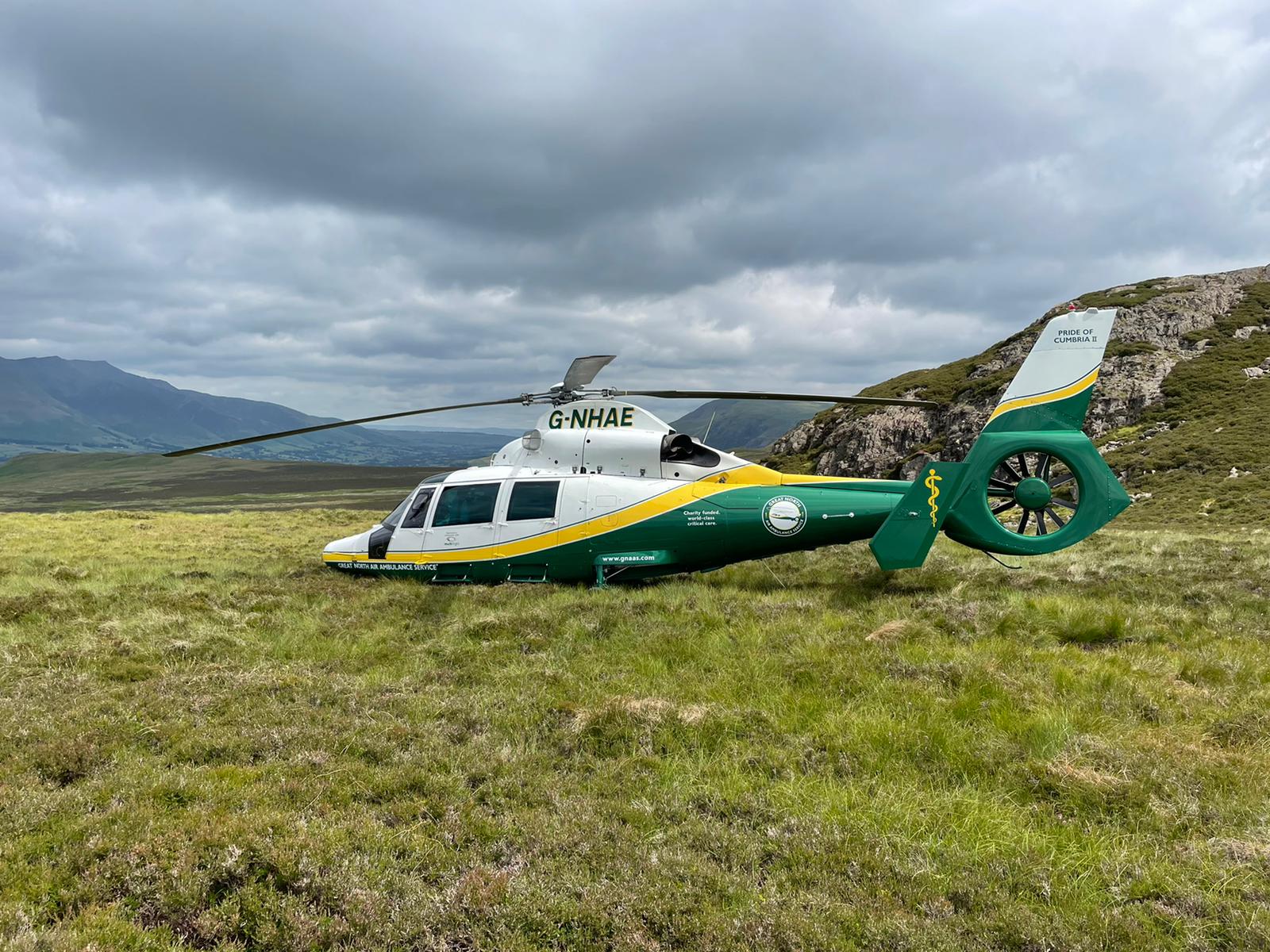 Enter the raffle
Support your air ambulance by playing the raffle. You could win the £10,000 top prize. Tickets are £1 and the winner will be drawn on 10 December, 2021.