At the Great North Air Ambulance Service (GNAAS), our weekly lottery provides a vital income stream for the charity but since the outbreak of coronavirus, our door to door activity has been put on hold.
---
As a result of this, our team have seen donations slump over the past few months, but now, following government guidelines and the easing of lockdown, we have decided that the time is right to go back into the community.
Here's what you need to know:
Why has GNAAS decided now is the right team to start again?
Following government guidance on the easing of lockdown, it is now vital that we get back into the community as soon as possible and get people signed up to our weekly lottery. The feedback we have received about getting this back up and running has been extremely positive.
We have also spoken to other air ambulances across the country who have also made the decision that now is the right time to continue this vital income stream but we will be making sure we are taking the right precautions to ensure the safety of everyone involved.
We are appealing to the public to help us get back on the road to recovery after COVID-19 by signing up to our weekly lottery.
Where can I expect to see the lottery representatives?
For now, our lottery team will be going door to door in the areas that are local to our headquarters in Eaglescliffe, Stockton-on-Tees.
Soon, we will be expanding to cover the whole of the region again.
What precautions are being taken to ensure the safety of the team and the public?
We have completed a full risk assessment and have put a number of processes in place to ensure the safety of everyone involved.
All of our representatives will be wearing visors, gloves, and will be carrying hand sanitiser at all times. In addition to this, they will be following social distancing rules and will be carrying iPads which will be used to sign up. We will not be coming into anyone's home.
What happens when I sign up at the door?
Our lottery team will invite you to sign up however is convenient. If you don't wish to sign up right away, they will leave you some information on how to join by the website or over the phone.
Once you are signed up, they will leave you with paperwork to confirm you have joined.
After a few days, you will receive your lottery welcome pack via email. If your lottery number is drawn, you do not have to claim – you will automatically be sent a cheque for your winnings.
What shall I do if I have concerns about the lottery team?
Our lottery representatives will be in GNAAS uniform and carry identification.
They usually operate Monday to Friday between the hours of 9 am and 7 pm, and occasionally at weekends.
If you have concerns about safety or you are unsure whether a caller claiming to be from the Great North Air Ambulance Service is genuine, please call us on 0800 1777 035.
Meet our lottery representatives here.
For full terms and conditions, click here.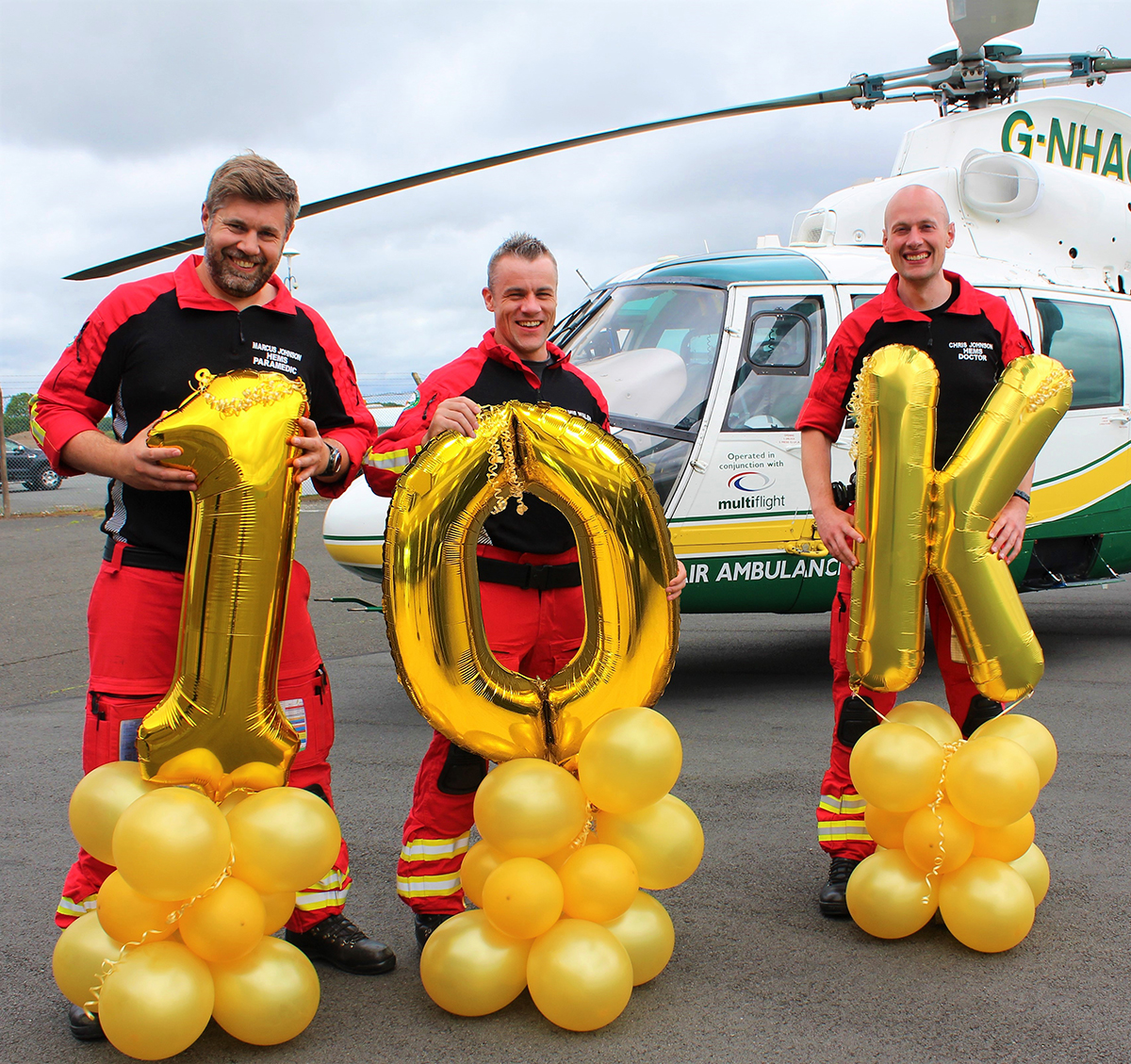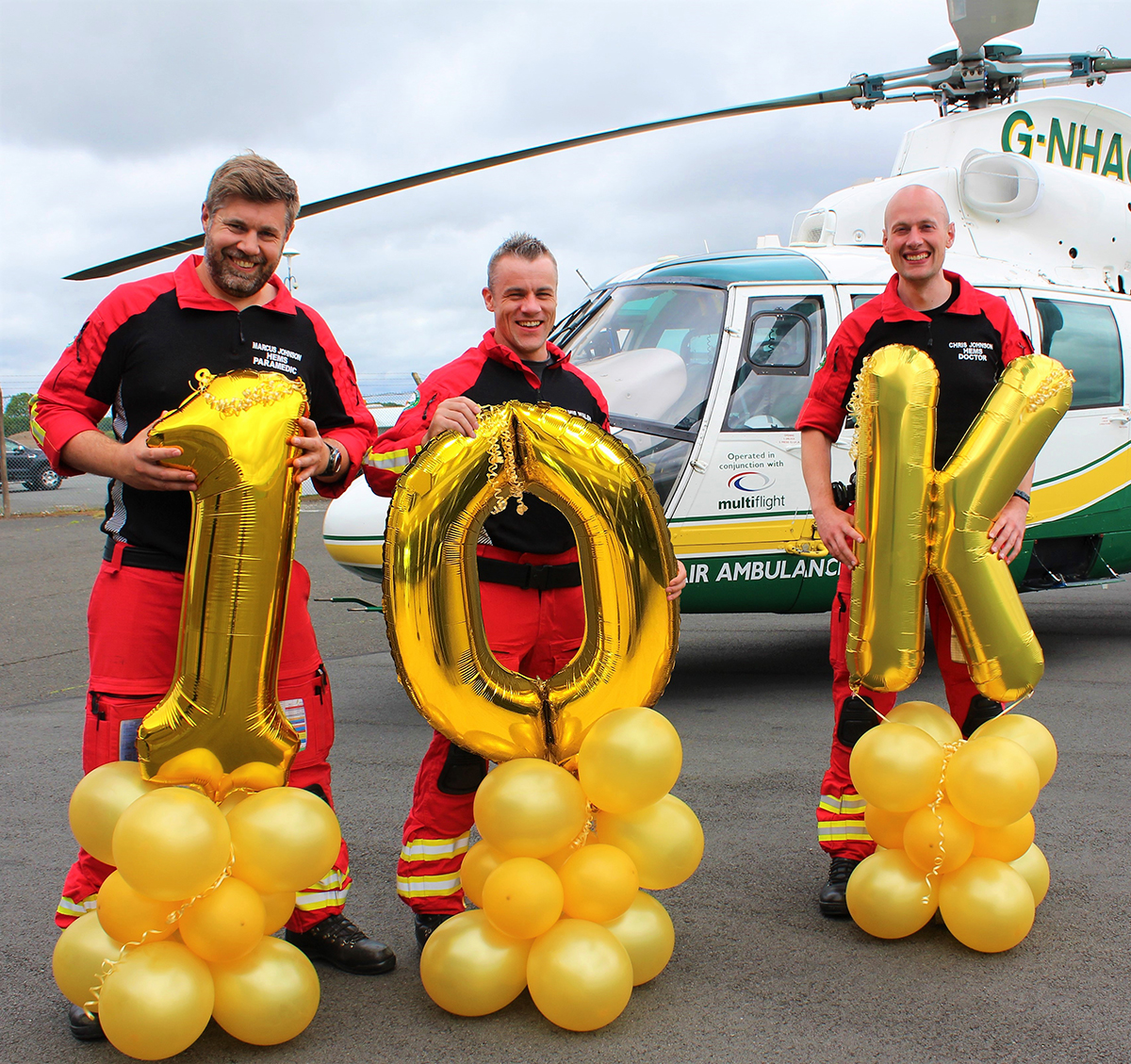 Buy your raffle tickets
Support your air ambulance by playing the raffle and you could win the £10,000 top prize!
Tickets £1 each. Draw date: 11 December 2020.