With the announcement of several fundraising events being cancelled due to COVID-19, our doctor Jeff Doran has decided to 'GO BIG' and embark on three physical challenges for GNAAS.
---
Jeff will be taking on two bike rides, the GYROplus (101 miles), and the GYRO base2base challenge (150 miles) as well as running 13.1 miles, the same length as the Great North Run.
We caught up with Jeff to find out more about his challenge which has been dubbed 'Go BIG or (Can't) Go Home'.
First of all how did you come with the name of your challenge?
It was actually my wife Angela that came up with the name. Through her work as a fundraiser I have been increasingly aware of the pressures on the charity sector. She knew I was keen to try and help and so she (tongue in cheek) suggested that I needed to GO BIG. She joked that I wouldn't be getting any supper if I didn't help out and so the play on words came about!
Why did you decide to take on three challenges?
I decided to take on three separate challenges to highlight the extent that COVID-19 is impacting fundraising at GNAAS and across the charity sector as a whole. Each of the events represents an event that has had to be cancelled due to COVID-19, bringing with it a significant loss in fundraising income for the charity. Just doing one event wouldn't have had the same impact.

Were you aiming to complete the GYRO and Great North Run originally?
With regards the GYRO, it's something I already had in my diary yes, although not perhaps in the same way! I'd been involved in creating and organising the GYRO last year and was hoping to be involved again this year. It was actually something I was looking forward to, rather than training for, but when Angela challenged me to 'GO BIG' I realised I probably needed to up my game and take on the extra distance of the 101 mile version!
I did the Great North Run last year for the first time and loved it. I found the whole thing really inspiring and so had entered again this year, but again it was an event I was planning on enjoying. I think given the training required for the biking challenges, taking on the run is going to really push me. Again by 'GOING BIG' I'm going to be aiming for a PB rather than just running it. My Great North Run time last year was 1 hour 42 minutes and I was in reasonably good shape at the time so I am going to have to work hard to try and top that!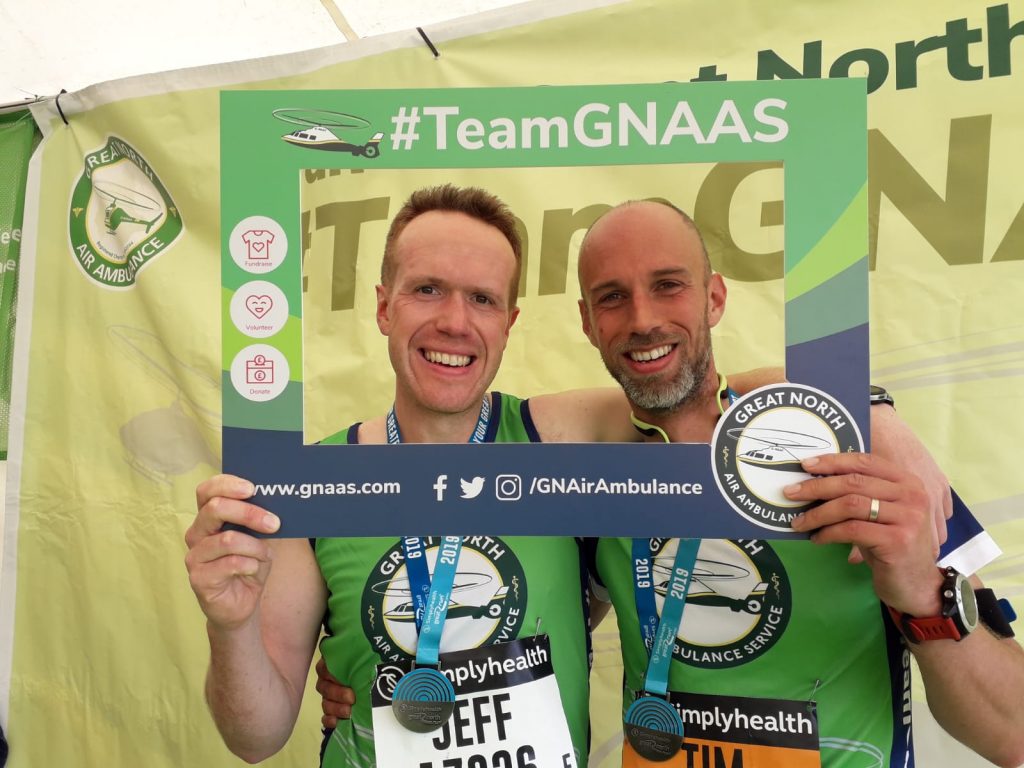 How has the training been?
As you can imagine, COVID-19 has impacted my life in the same way it has affected many others. All the doctors at GNAAS work for the NHS as well as the charity and so we all felt an increased amount of pressure as the pandemic hit. I used my off time to exercise and try maintain my physical and mental health but working a shift pattern can really impact motivation and also the body's ability to adapt to training so it hasn't always been easy.
Who is taking part with you?
We are lucky at GNAAS to not only work for a fantastic organisation but that we are surrounded by supportive and inspiring colleagues. We have a bond between us that is formed through shared experiences and I think if you speak to any of the crew they will all say the same. Several of my colleagues will be riding the 101-mile GYRO and undertaking their own similar challenges, hopefully we can encourage, support and inspire each other as the miles tick away. We are also being joined by a select few GNAAS supporters including surgeons and healthcare researchers. Finally I should mention our 'support team' that consists of my wife Angela and several good friends who are giving up their time to make sure we don't run out of food and water on the rides!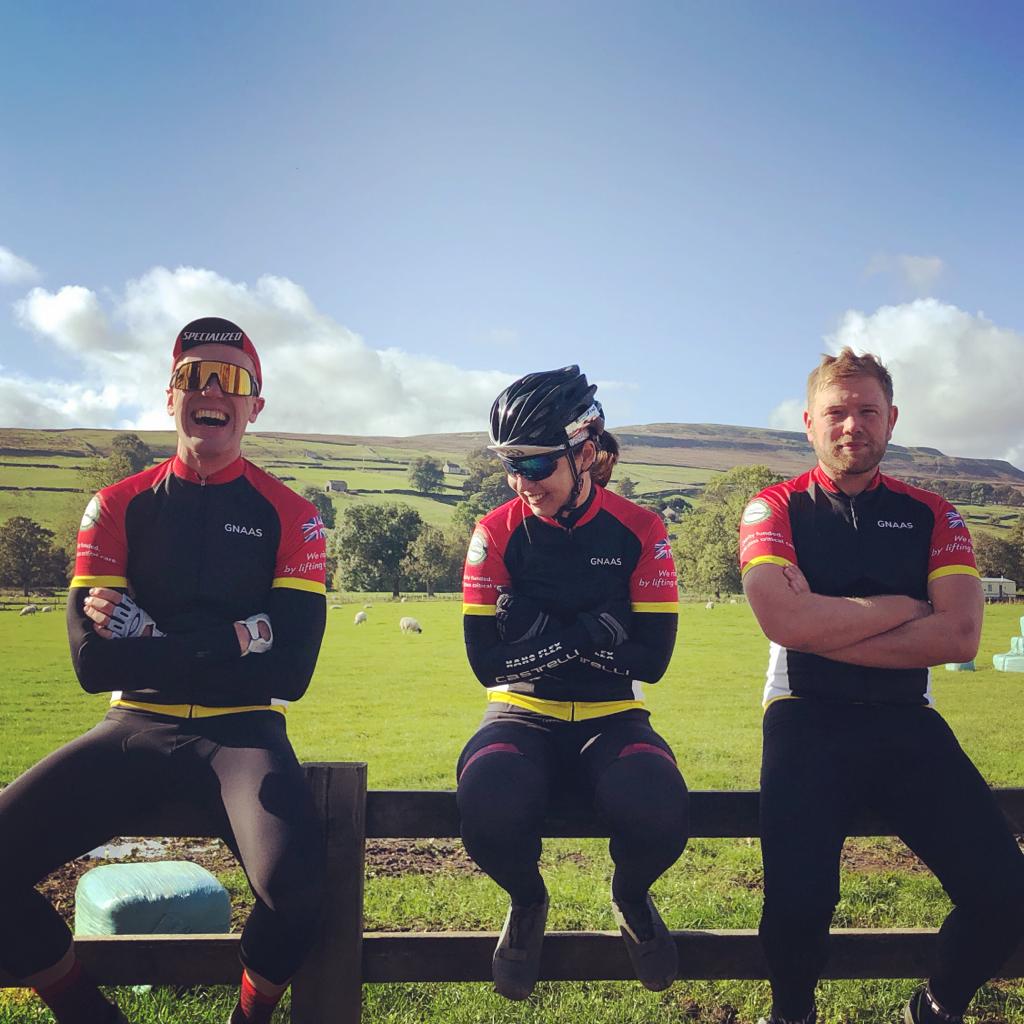 Why is it important to fundraise for GNAAS during the pandemic?
My role within GNAAS has evolved since joining in 2011. I still work as part of the operational team but have increasingly taken on a role in training others and latterly, through my wife, being involved with some of the fundraising events. I'm in a unique position to see how the work that GNAAS does benefits patients and the wider community across the North East, Yorkshire and Cumbria. Equally I see how hard the fundraising team have to work to secure the £5.3 million each year that GNAAS needs to continue operating. The COVID-19 pandemic has affected us individually and as a society in ways we don't fully understand yet, but there will always be a need for someone to offer the kind of care that GNAAS provides. Being 100% charity funded it's as important as ever that the operational crew are involved in helping the charity continue to move forwards.
To sponsor Jeff visit his JustGiving page.
The GYRO 2021 waiting list
Take on a cycling challenge in aid of GNAAS in 2021!
Sign up now