ISOLATING air medics are asking children to cheer them up by sending them pictures of helicopters as part of an art contest.
---
Paramedics, doctors and pilots at the Great North Air Ambulance Service (GNAAS) have been working behind closed doors since March to minimise the risks posed by COVID-19.
Prior to the outbreak, the team would regularly host visits from former patients and supporters of the charity. But with all public visits cancelled, the team has launched an art competition for children in order to "brighten up the base".
"We are a tight team, and great friends, but quite frankly, we're all sick of the sight of each other," said paramedic Lee Salmon. "We can't wait to welcome visitors back, but in the meantime we think some fresh art work would brighten the place up a bit."
The charity is asking children to create a piece of art inspired by the work of GNAAS. The winners will be used in an exhibition at the charity's base. A selection will also form a 14 metre collage on the back of an HGV trailer.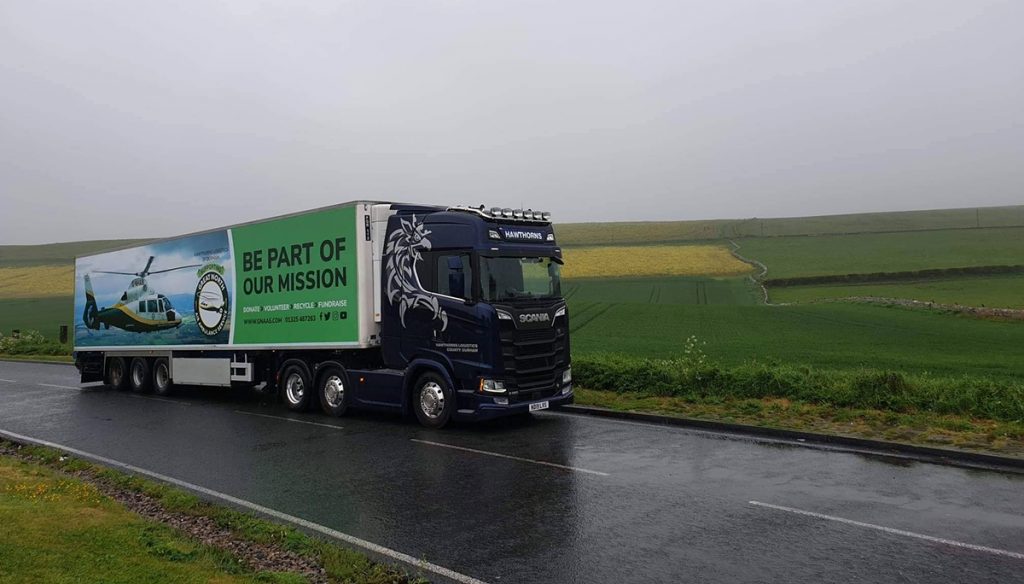 Hawthorns Logistics of Washington has been a long-standing supporter of GNAAS and has offered to decorate the trailer to raise awareness for the charity.
Chris Kilsby, director at Hawthorns Logistics, said: "This trailer will do many thousands of miles every month, and every inch of the way will be showing off not only the Great North Air Ambulance Service, but also all the talented young artists we have in our region. We can't wait to see some of their creations."
To enter, please email a photo or scan of your/your child's artwork to competition@gnaas.com with the subject Art Competition 2020.
The competition is split into three age groups: under 7s, 7-11, and 12 years and over, so please include your/your child's name and age in your email.
Winners from each age category will have their artwork displayed in an exhibition at the charity's headquarters in Eaglescliffe and will be invited to the airbase where they can meet the team and mascots.
See your art here
Submit your artwork for the chance to visit GNAAS HQ and see your work recreated on an HGV trailer.
Enter the competition