The Great North Air Ambulance Service (GNAAS) brings pioneering pre-hospital care to the scene, rescuing hundreds of severely injured or ill patients every year. We are not NHS-funded.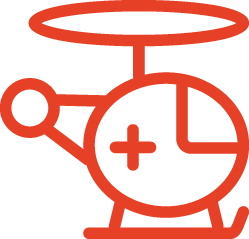 1,620
callouts last year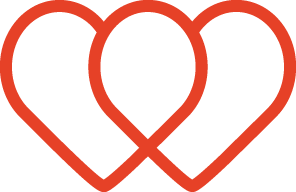 £4,135
cost per mission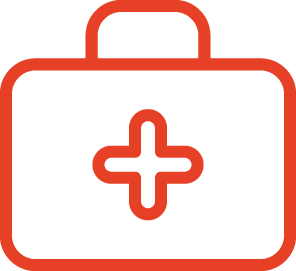 £6.7m
annual cost of the service
Start supporting today
Help us stay in the sky by donating today.
During this challenging time, support for our life-saving service is as crucial as ever. With your support, we fly on.
Latest from GNAAS
Newcastle man vows to enjoy life more following motorbike accident
A man from Newcastle has vowed to enjoy life more following a motorbike accident that left him with catastrophic injuries. 57-year-old David Hobkirk of Dinnington was on a ride out with six friends back in April 2018 when his motorbike collided with a fence and then landed on top of him. David said: "It started … Continued
Meet the team: GNAAS doctor Laura Duffy
GNAAS doctor, Laura Duffy, from Livingston, joined the charity back in 2010. She's now been an integral part of the critical care team for 12 years. Holly Taylor caught up with Laura to find out the ins and outs of her work with the charity, her job as an A&E consultant, and how she manages … Continued
GNAAS losing thousands of pounds from bag thefts
The Great North Air Ambulance Service's (GNAAS) recycling arm has seen a rise in bags of clothing intended for the charity being stolen, leading to a loss of vital funds. John Ballan, who manages the charity's trading company said: "We really appreciate everyone who fills their bags with unwanted clothing and other items to support … Continued
Newcastle man vows to enjoy life more following motorbike accident
A man from Newcastle has vowed to enjoy life more following a motorbike accident that left him with catastrophic injuries. 57-year-old David Hobkirk of Dinnington was on a ride out with six friends back in April 2018 when his motorbike collided with a fence and then landed on top of him. David said: "It started … Continued
Meet the team: GNAAS doctor Laura Duffy
GNAAS doctor, Laura Duffy, from Livingston, joined the charity back in 2010. She's now been an integral part of the critical care team for 12 years. Holly Taylor caught up with Laura to find out the ins and outs of her work with the charity, her job as an A&E consultant, and how she manages … Continued
GNAAS losing thousands of pounds from bag thefts
The Great North Air Ambulance Service's (GNAAS) recycling arm has seen a rise in bags of clothing intended for the charity being stolen, leading to a loss of vital funds. John Ballan, who manages the charity's trading company said: "We really appreciate everyone who fills their bags with unwanted clothing and other items to support … Continued
Get involved
Our charity starts with you. Your acts of generosity help save lives. Here are some of the ways you can help…
Other ways you can support us