Where
North East; Cumbria; UK-wide
Registration
From £50 deposit
Fundraising
We ask you to raise £100
Head for heights?
If jumping out of an aircraft at over 10,000ft is on your bucket list then here's your chance to test your nerve with a tandem skydive.
Tandem skydiving might sound extreme – and it is – but it's also exhilarating, confidence-building and a massive achievement! Plus you can take on this adrenaline-fuelled charity challenge without having to train.
You can skydive throughout the year at one of 20 different locations across the UK, including Peterlee in County Durham and Grange-over-Sands, Cumbria.
Get ready to experience a rush like no other as you see the world like never before.
Please note the minimum age to skydive is 16; those under 18 will require a letter of parental consent.
Find out more
What to expect
When you're signed up and have a date in your diary, you can relax (if you can!) as training and your jump are both completed on the same memorable day.
Before you jump, your instructor will teach you what to expect and what's expected of you. Then you'll meet your tandem instructor, get suited up and head toward your aircraft. You'll soon be tightly strapped to your instructor and heading towards the clouds!
Once ascended to a height of around 13,000 feet (that's higher than our air ambulance helicopters fly) the door will open and you'll take a leap of faith! You'll freefall through the clouds at speeds of up to 120mph – a feeling like no other – before your instructor pulls the parachute and you can enjoy the calm of floating back to terra firma under your canopy, taking in the fantastic views. You can even have a go at steering!
With your feet are back on the ground, you'll wonder why you were ever nervous and can celebrate your incredible achievement with family and friends.
Book online
Tommy Hodgson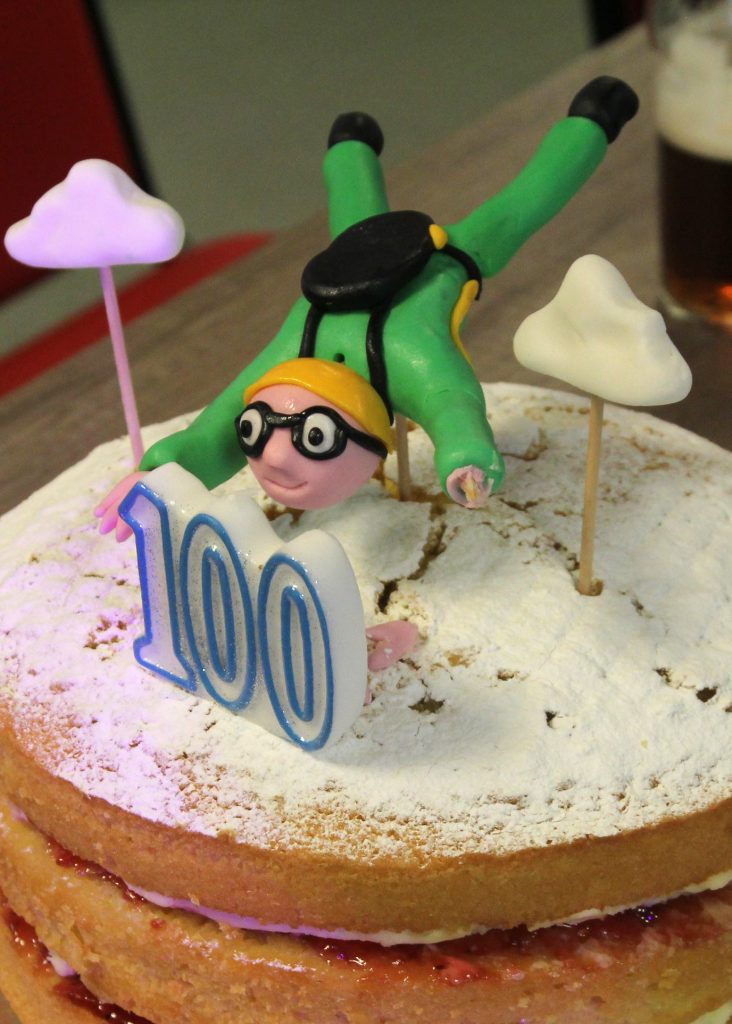 100-year-old
skydiver for GNAAS
Thrill-seeking centenarian Tommy Hodgson celebrated his 100th birthday with a charity skydive, 74 years after he last jumped out of a plane in World War Two.
Read more