GNAAS is a registered charity and is governed by a board of trustees.
The trustees collectively are responsible for directing the affairs of the charity, ensuring that it is solvent, well-run, delivering the charitable outcomes for which it was set up, and ensuring compliance with charity law and all other applicable legislation and regulation.
Strategic direction
The trustees also determine the strategy and key objectives and vote on major policy decisions affecting the charity. Trustees monitor the performance of the charity at meetings of the board and its sub-committees.
Governance structure
The overall Governance structure is in place to ensure the charity is well-run, legislatively compliant and operationally effective. It includes:
the board of trustees – has overall legal responsibility for the charity.
the operational and clinical sub-committee – this oversees all aspects of frontline care, reporting to the board to provide assurance on the effectiveness of the charity's clinical governance.
the finance audit, remuneration and risk committee – this sub-committee has delegated responsibility for overseeing all financial aspects of the charity, including audit to provide assurance that the charity remains financially viable.
the chief executive – the CEO is responsible for staff leadership, management and administration as well as the clinical and operational aspects of the charity.
Meet the Trustees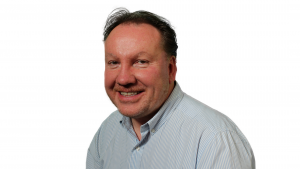 Brian Jobling
Chair of the board
Read more
Mr Jobling started Gateshead-based software firm Eutechnyx as an 18-year-old and led it to become one of the world's biggest independent video games developers with 181 staff in its offices in the North-East, USA, China and Hong Kong.
After taking on the role of executive chairman at Eutechnyx in 2013, the 45-year-old has more time to focus on his other interests, including a prominent role at the fledgling Lakes Distillery in Bassenthwaite, Cumbria, and his new position at GNAAS.
Mr Jobling is no stranger to the world of aviation as he holds a licence to fly both helicopters and fixed wing aircraft, but his new role is not about getting behind the controls of the GNAAS Helicopters but making sure the charity is raising enough money to keep the aircraft and amazing service airborne.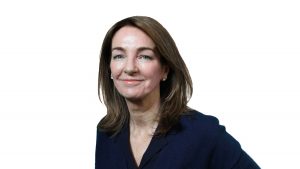 Dawn Dunn
Trustee
Read more
Dawn is a communications expert with an extensive career of working within both the public and private sector organisations in North East England, her most recent experience being with the North East Fund
She has also worked in private consultancy acting as an executive within a full-service communications agency and has served as a justice of the peace.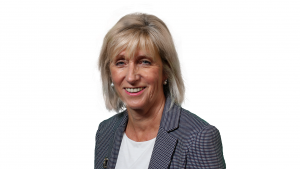 Joan Trench
Trustee
Read more
Joan was introduced to the Great North Air Ambulance to willingly support the senior team maintain the best organisation design and human resource management.
As a senior HR consultant and coach, I am happy to bring my vast experience of human resource management within both public and private sector to the charity.
Having worked throughout the UK, across small and large organisations, it is really pleasing to be able to bring my understanding of people within a professional working environment to its best use in the north of England.
Getting the internal approach right will ensure that the charity is best placed to give tirelessly to the greater public.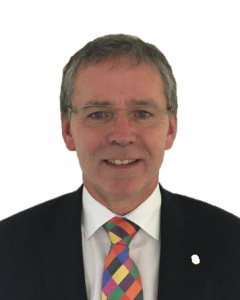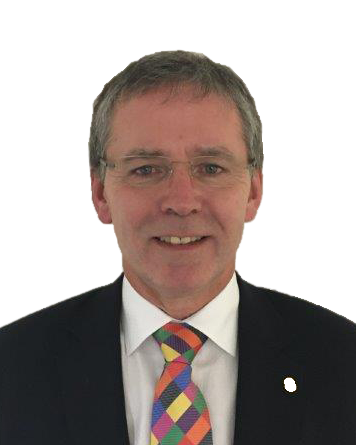 Stephen Groves OBE
Trustee
Read more
Stephen brings his vast experience in frontline healthcare to the board. He currently holds the position of National Head of Emergency Preparedness Resilience and Response for NHS England, having previously held similar roles at the Department of Health, NHS North East and the Health Protection Agency.
Stephen has been a registered nurse for more than thirty years, practising in emergency nursing in hospitals in the North East while also gaining experience on the aircraft of the Great North Air Ambulance Service (GNAAS).
He has also shared his expertise around the world, having taught in The Gambia, Kuwait, Saudi Arabia, Trinidad and Tobago and Ireland as well as here in the UK.
In the 2015 New Year Honours list, Stephen was awarded an OBE for Services to Public Health and more specifically for his role during the Ebola outbreak.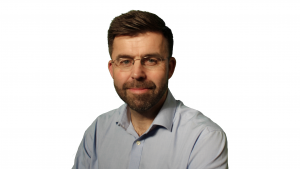 Peter Neal
Trustee
Read more
Peter is head of the Strategic Talent Advisory team at UNW LLP. For over 20 years, he has built close working relationships with business owners, investors, board directors, and other stakeholders across the private, public and third sectors within the North-East of England.
Peter is a trusted advisor to business owners and investors, assisting in the creation of strong and successful strategic leadership teams, and takes great pride in helping organisations flourish and grow. In addition to his roles at UNW and GNAAS, he is co-founder of The Experience Bank and an Advisory Board member at Newcastle Business School.
Outside of work, Peter seeks refuge and relaxation with his family which inevitably involves climbing, cycling, swimming and hill walking. He is also an obsessive trail and ultra-marathon runner and is often to be found pounding the footpaths and bridleways across Northumberland, Durham, North Yorkshire and Cumbria.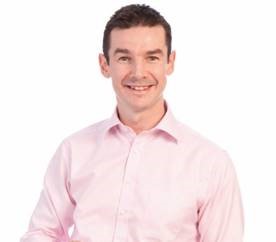 John Devine
Trustee
Read more
John is a partner and Head of the Sports and Charities teams at Muckle LLP.
He is a commercial lawyer who advises on contractual and regulatory issues mainly within the sports sector, including commercial agreements, club structures, special tax status (CASC and charity), trading, facilities development projects, event management and the exploitation of commercial rights such as media, sponsorship and advertising.
He works with national governing bodies, clubs, professional players, athletes and intermediaries on all aspects of their participation.  He also specialises in charity law advising a wide range of registered, exempt and excepted charities on all aspects of their business, from incorporation to merger, fundraising to trading.
John has a keen interest in CSR, particularly within sport and has advised many of the clubs in the Premier League, EFL, Premiership Rugby and RFL on their approach to community matters. He also assists
The Professional Footballers' Association on the establishment of charitable foundations by individual players.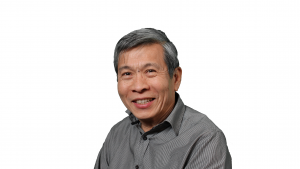 Kyee Han
Trustee
Read more
Kyee has worked as an accident and emergency consultant at Middlesbrough General and the James Cook University Hospital for the past 28 years. He has also been employed by the North East Ambulance Service NHS Trust as the medical director since 2010. He retired from the salaried position in 2018 but remains in a Honorary position.
Over his working life he has had many management, training and advisory roles including the positions of chairman of the Specialist Training Committee for the Northern Deanery and regional chair for the North East College of Emergency Medicine Board. Coming from a surgical background, management of the acutely injured has been one of his areas of interest and passion. Realising very early in his career how pre-hospital care can influence patient outcome, Kyee also dedicates considerable time in pre- hospital trauma training of ambulance, fire, police and other voluntary agencies using the principles and practices of International Trauma Life Support (ITLS).
He serves on the ITLS Editorial Board and is a chapter medical director. More recently, he has taken on additional roles as Chair to the ITLS European Forum and Associate Editor to the ITLS 9th Edition textbook.
He brings a wealth of knowledge and a secondary care perspective to the Great North Air Ambulance Service's Board of Trustees.

Meet the executive team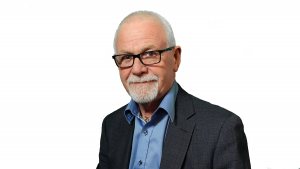 Grahame Pickering
Chief executive
Read more
Grahame has been with the charity since the very beginning. Indeed, at the very beginning the charity was just Grahame. He was appointed the charity's first employee on June 1, 2001, and, armed with just a telephone and a couple of volunteers, set out to raise enough money to support the Great North Air Ambulance Service's solitary helicopter.
From there, through no little amount of hard work, the charity expanded rapidly. It now owns three helicopters and has developed into one of the country's leading air ambulance services. As a former paramedic with time spent flying on the region's air ambulance before it was a charity, Grahame's vast experience in both fundraising and in healthcare that has been essential in the survival, and expansion, of the charity. Grahame was made MBE in 2010 for services to emergency healthcare.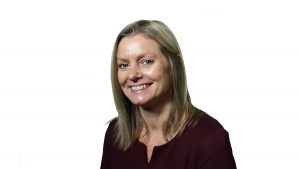 Deborah Lewis-Bynoe
Director of charity services
Read more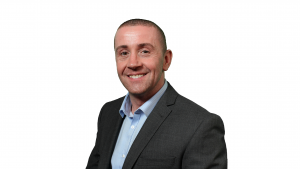 Andy Mawson
Director of operations
Read more