GNAAS is a registered charity and is governed by a board of trustees.
The trustees collectively are responsible for directing the affairs of the charity, ensuring that it is solvent, well-run, delivering the charitable outcomes for which it was set up, and ensuring compliance with charity law and all other applicable legislation and regulation.
Strategic direction
The trustees also determine the strategy and key objectives and vote on major policy decisions affecting the charity. Trustees monitor the performance of the charity at meetings of the board and its sub-committees.
Governance structure
The overall Governance structure is in place to ensure the charity is well-run, legislatively compliant and operationally effective. It includes:
the board of trustees – has overall legal responsibility for the charity.
the operational and clinical sub-committee – this oversees all aspects of frontline care, reporting to the board to provide assurance on the effectiveness of the charity's clinical governance.
the finance audit, remuneration and risk committee – this sub-committee has delegated responsibility for overseeing all financial aspects of the charity, including audit to provide assurance that the charity remains financially viable.
the chief executive – the CEO is responsible for staff leadership, management and administration as well as the clinical and operational aspects of the charity.
Meet the Trustees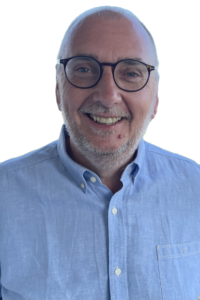 Jonathan Jowett
Chairman
Read more
Jonathan has been Company Secretary & General Counsel at Greggs plc for over 12 years. His responsibilities include Legal & Corporate Governance, Food Safety & Health & Safety, Business Assurance and Risk, Sustainability and External Affairs. His career experience extends to several consumer brands and FMCG manufacturing companies, where his focus has been on international M&A, dispute resolution, and general commercial law, as well as having been Company Secretary of listed companies for almost 25 years. He is Senior Independent Non-Executive Director of Newcastle Hospitals NHS Foundation Trust and, until November 2021, was a trustee and ultimately Chair of the Percy Hedley Foundation in Newcastle. In his "spare" time, he is Company Secretary and Board adviser to Darlington FC.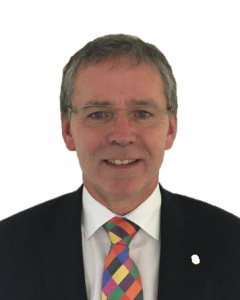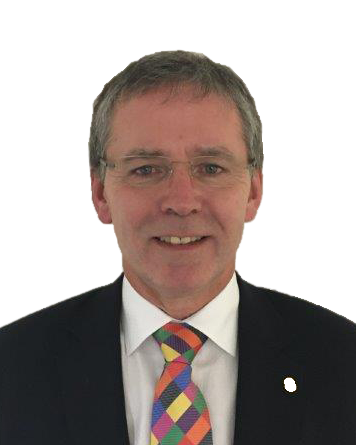 Stephen Groves OBE
Trustee
Read more
Stephen brings his vast experience in frontline healthcare to the board. He currently holds the position of National Head of Emergency Preparedness Resilience and Response for NHS England, having previously held similar roles at the Department of Health, NHS North East and the Health Protection Agency.
Stephen has been a registered nurse for more than thirty years, practising in emergency nursing in hospitals in the North East while also gaining experience on the aircraft of the Great North Air Ambulance Service (GNAAS).
He has also shared his expertise around the world, having taught in The Gambia, Kuwait, Saudi Arabia, Trinidad and Tobago and Ireland as well as here in the UK.
In the 2015 New Year Honours list, Stephen was awarded an OBE for Services to Public Health and more specifically for his role during the Ebola outbreak.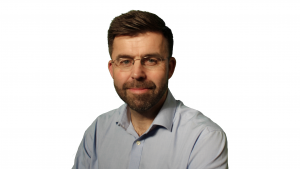 Peter Neal
Trustee
Read more
Peter Neal is the Founder and Director of The Experience Bank Group and is a highly respected professional with a long history of helping businesses and charities assemble and develop exceptional boards.
Peter is prominent in the region's business and charitable network and is an experienced Non-Executive Director, Trustee and board advisor. In addition to serving as a Director and Trustee of The Great North Air Ambulance Service, he is a board director and advisor for several other businesses and social enterprises.
Outside work, Peter seeks refuge and relaxation with his family, which inevitably involves climbing, cycling, swimming and hill walking. He is also an obsessive trail and ultra-marathon runner and is often to be found pounding the footpaths and bridleways across Northumberland, Durham, North Yorkshire and Cumbria.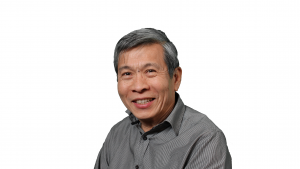 Kyee Han
Trustee
Read more
Kyee has worked as an accident and emergency consultant at Middlesbrough General and the James Cook University Hospital for the past 28 years. He has also been employed by the North East Ambulance Service NHS Trust as the medical director since 2010. He retired from the salaried position in 2018 but remains in a Honorary position.
Over his working life he has had many management, training and advisory roles including the positions of chairman of the Specialist Training Committee for the Northern Deanery and regional chair for the North East College of Emergency Medicine Board. Coming from a surgical background, management of the acutely injured has been one of his areas of interest and passion. Realising very early in his career how pre-hospital care can influence patient outcome, Kyee also dedicates considerable time in pre- hospital trauma training of ambulance, fire, police and other voluntary agencies using the principles and practices of International Trauma Life Support (ITLS).
He serves on the ITLS Editorial Board and is a chapter medical director. More recently, he has taken on additional roles as Chair to the ITLS European Forum and Associate Editor to the ITLS 9th Edition textbook.
He brings a wealth of knowledge and a secondary care perspective to the Great North Air Ambulance Service's Board of Trustees.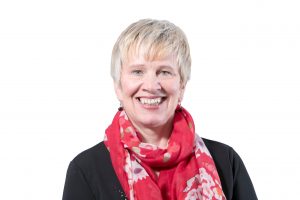 Professor Greta Defeyter
Trustee
Read more
Professor Greta Defeyter BSc (Hons) CPsychol FRSA FHEA FBPsS PhD
Director of the Healthy Living Lab, Northumbria University
Greta is the Director of the Healthy Living Lab at Northumbria University. Her current research interests are food insecurity, social and educational injustice and holiday hunger. She has received funding from multiple sources and has published numerous papers on school breakfast clubs and holiday provision. She is now a recognised expert in this area and in 2015, she was made a Fellow of the British Psychological Society in recognition of her research with 'hard to reach' populations.  More recently, she joined prestigious line up of award winners by winning a Food Heroes Award from Sustain for her research and evaluations on school breakfast clubs and holiday hunger. In 2017, the Healthy Living Lab won the British Psychology Public Engagement Award (North East) for their translational research on feeding disadvantaged children. In 2020 she was recognised, by the Big Issue, as one of the top 100 change makers for her research and policy impact on food poverty.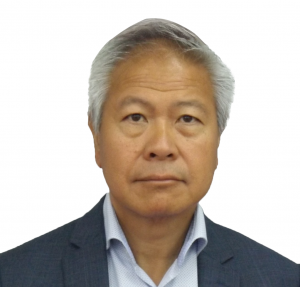 Tony Hui
Trustee
Read more
Tony was born in Hong Kong and educated at Gresham's School, Cambridge University and the Royal London Hospital Medical College. His orthopaedic training was based in Leicester and he went on a travelling fellowship in Shock Trauma Center, Baltimore and the Brigham and Women Hospital in Boston, USA.
Tony has been a consultant orthopaedic surgeon in Middlesbrough since 1997 and specialises in trauma and knee surgery. He was the Clinical Director for his department for over 10 years and was Secretary and subsequently Chairman of the British Orthopaedic Directors Society (BODS). Tony has been a Clinical Co-ordinator for the National Joint Registry (NJR) , clinical adviser for the Healthcare Commission (now CQC), speciality advisor to National Confidential Enquiry into Peri-Operitive Deaths (NCEPOD), steering committee member of the Falls and Fragility Fractures Audit Project and Honorary Lecturer to Teesside University.  He was elected to the British Orthopaedic Association (BOA) council in 2011-14 and is now serving a second term 2020 -2023. Tony was secretary for British Association for Surgery of the Knee (BASK) 2016-19 and is a member of Beyond Compliance (BC) and Orthopaedic Data Evaluation Panel (ODEP) for knees.
Tony went to Kurdistan with the Newcastle Gateshead Medical Volunteers in 2018 under the leadership of Professor Deiary Kader and had a most enjoyable week working with the dedicated staff in their hospitals. He also volunteered for "Food for Thought" in Darlington but unfortunately the pandemic lockdown made the charity work non-viable.
Tony retired from the NHS in 2019 but is still working in the private sector on a part-time basis. His interests are football, golf, walking, food and gardening.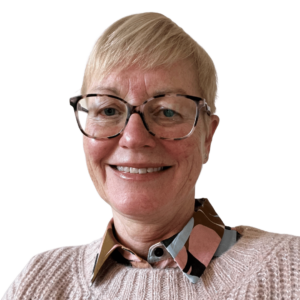 Claire Vaughan
Trustee
Read more
Claire is Senior Commercial Counsel EMEA for Establishment Labs Inc., a global medical technology company dedicated to improving women's health.
She has over 30 years of international in-house legal experience in global, innovative and technologically led manufacturing companies.   In the early days of her career, she worked for a global manufacturing company in the petrochemical and speciality chemical sector. She then moved into medical devices, working for companies which design and manufacture innovative and technologically advanced products. She has been part of the senior leadership team of global business units within those companies and ensured that Legal played a valuable part at the heart of the business, helping to deliver their mission of transforming the lives of their patients.
Claire is also a Governor of Teesside University.