Get together with those you care about for a cuppa.
Join the tea-volution! By holding a tea or coffee morning with your crew, you'll help our crew make a difference to those who need us most.
Put the kettle on!
An integral part of our culture, the humble cup of tea is part of what keeps our critical care team going – a break for a brew offers a few moments to reflect on the morning's call-outs and prepare for what the rest of the day might bring.
That's why we're inviting you to round up your crew and raise a mug while raising money for people in need of critical care. Whether it's a chat over a cuppa in the kitchen, an afternoon tea party, or an office bake-off, take a moment in your day to enjoy a brew while making a donation and a difference to those in need across the North.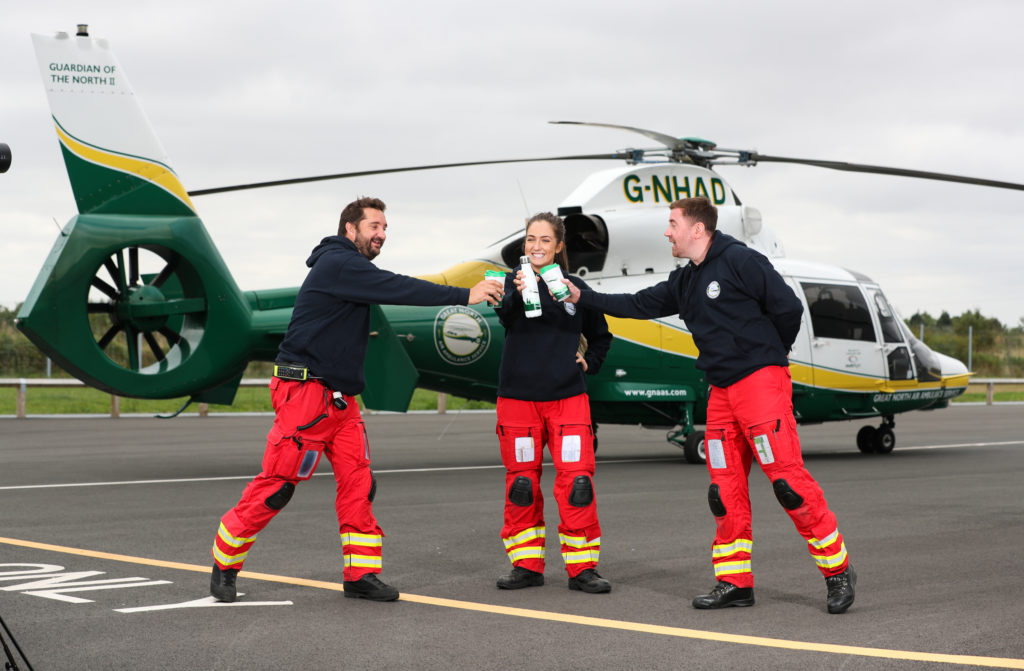 Get your fundraising pack
Ready to host your own Brew with the Crew?
Request a fundraising pack and we'll send you all the materials you need to host a coffee morning and raise funds for the Great North Air Ambulance Service.
Get your pack
Another reason to raise
If you raise £50 from your Brew with the Crew, we'll send you an invite to our Great North Air Ambulance Service Brew with the Crew tea party, where you'll be able to hear from the critical care team about their work and have the chance to ask any questions of your own.
Sign up