You asked, we answered…
---
We asked the public whether they had any burning questions for our pilots here at GNAAS. We had a great response across our social media platforms, and here, GNAAS pilot Keith Armatage answers them all! 
Keith joined GNAAS in November 2014. Prior to joining the charity, he spent a year with North West Air Ambulance, and before that, Keith was a warrant officer class 1 (WO1) with the Army Air Corps, where he was awarded the prestigious Military Cross. 
So, Keith, the first question we have for you from the public is why do GNAAS pilots wear gloves?
When a pilot does choose to wear gloves, it is for protection from flames in the event of burns. Personally, I choose not to wear them.
What do the pilots do when the aircraft is offline or the rest of the HEMS team are deployed onto the RRV?
If it is due to bad weather, we will remain on base and wait until the weather clears. We have certain limitations that we need to meet when it comes to the weather for example in daylight there has to be a 500ft cloud base and 1500m visibility to be able to fly.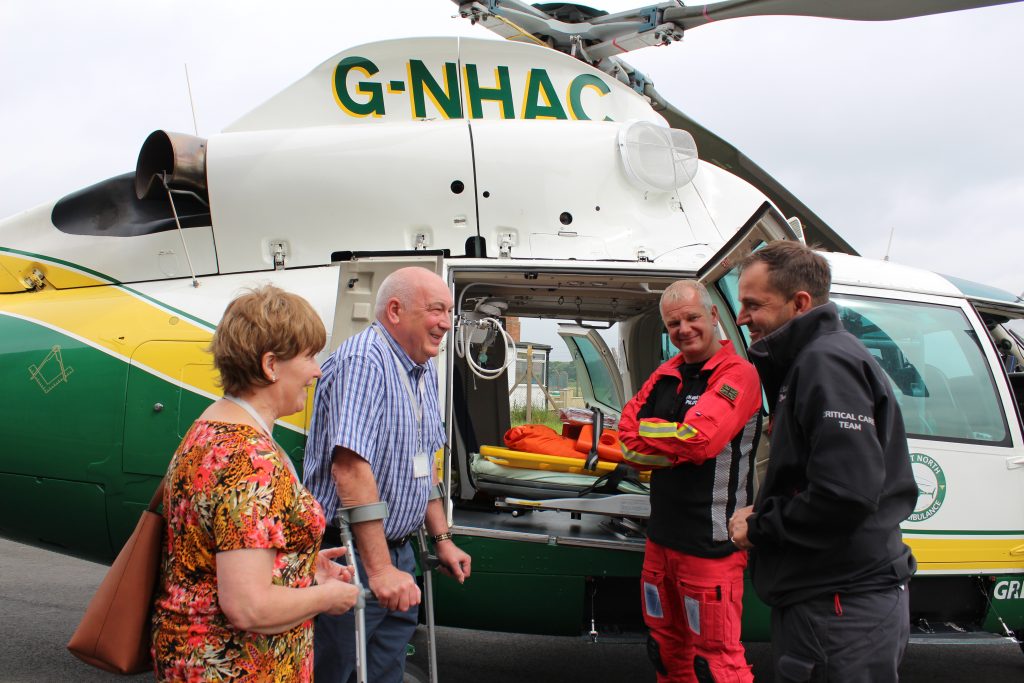 What do you do on scene while the crew helps the patient?
When we are on scene, the job of the pilot is to assist the crew in any way we can. Usually, this means carrying any bags to help the doctor and paramedic and then helping them to load the patient onto the aircraft. First and foremost, though, our job is to protect the aircraft while the team leaves to do their job.
Most difficult or unusual place you have had to land?
I would say that small beaches and coves are pretty hard places to land because you have to take into consideration things like the tide.
On beaches, we can't shut down the engine and have to land below the high tide line. This is just in case we have to take off pretty quickly or we can't restart it. Ultimately, this results in the crew having to manage or carry the patient on their own which can get quite difficult in busy places.
How hard is it to land on the helipad at Newcastle's RVI hospital?
I personally, would say it is easy. We have to follow standard operating procedures and are trained to land on helipads which are all the same – each has the same procedure.
What is it like to fly a helicopter?
It really is the best job in the world. Absolutely brilliant but it is even better when you can fly by yourself as it is a lot more responsibility carrying the crew and patients.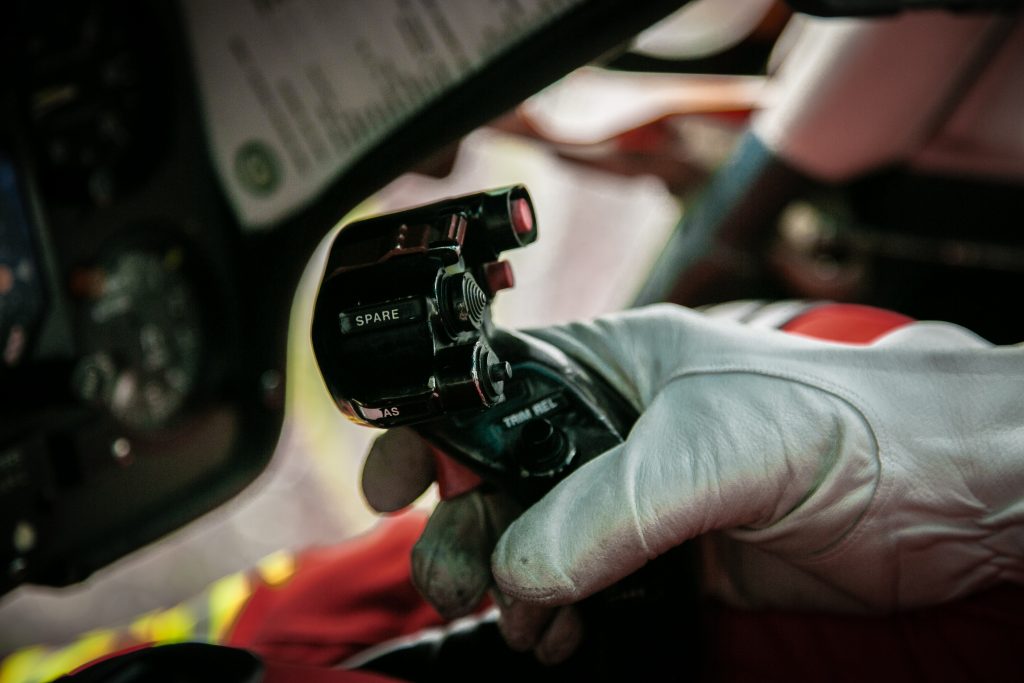 Which part of the North East do you like flying over the most?
Newcastle – without a doubt! I love flying over the bridges and the city centre.
Do you run into the RAF flying low around the lakes from time to time and how do you deal with it?
Sometimes, we do encounter them. We have a piece of equipment on the helicopter that warns us of other aircraft flying near to us.
We also have access to the military low flying tracking software. This can give us a bit of warning that there may be military aircraft flying around the lakes.
As part of our regular in-flight crew briefings, we constantly scan the sky for other aircraft. Of course, it is not only military aircraft that fly around the lakes – other helicopters do and micro flights and private aircraft!
Are the pilots at GNAAS also medical personnel?
No, we're not. We are just pilots and have no medical background in terms of also being able to perform paramedic duties etc.
Why can't air ambulance aircraft be picked up on flight radars?
We do appear on air traffic radars and our own Ipad navigation systems. Sometimes, we are too low to be picked up by other radar or we are behind the mountains etc.
Do you foresee any issues when commercial traffic increases at Teesside with your base being so close?
We currently have procedures in place that allow us to fly safely with commercial traffic and we have a good relationship and communications with the airport, so no.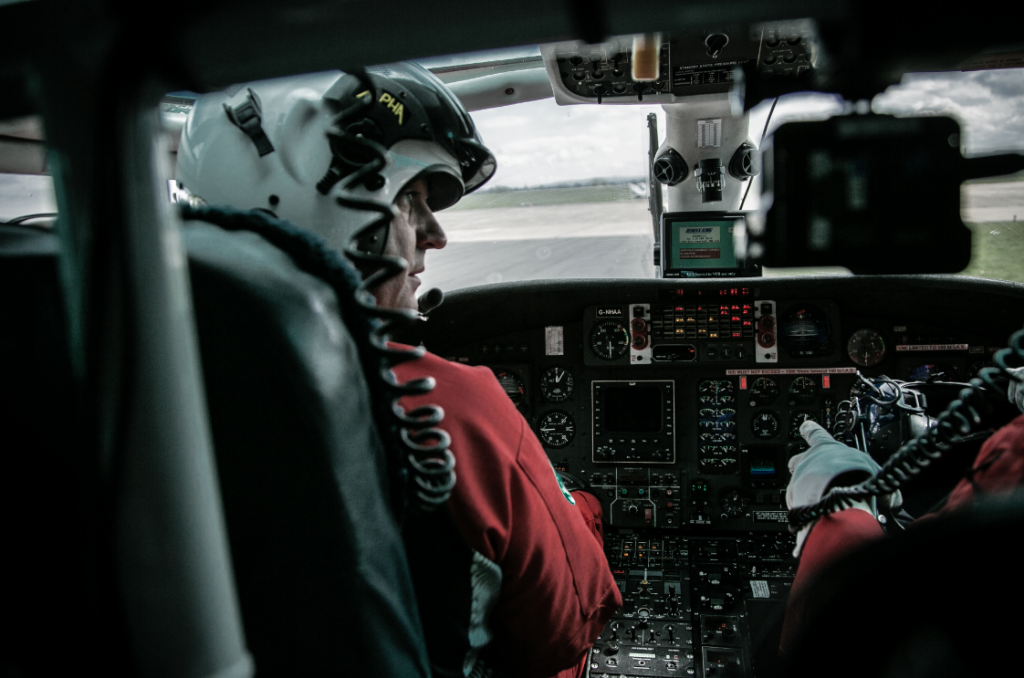 How easy is it to become a pilot?
These days, it isn't as easy as it once was. Now if you want to learn to be a pilot, commercially it costs £80,000 and privately around £15,000. It used to be easy to build hours once you came out of the military but it isn't the same anymore. I became a pilot through the military. I then spent some time working for North West Air Ambulance Service before starting with GNAAS.
What is the most dangerous situation you have found yourself in?
It was getting shot at in my previous role in the military while doing a tour of Afghanistan.
Help us to keep holding strong
We are here, keeping you in safe hands. With your support, we can keep holding strong.
Donate