Record-breaking adventurer, Claire Hughes, was rescued after seriously injuring her ankle falling on sheet ice in the Pennines.
---
The 41-year-old and her partner were walking in icy conditions around the Blanchland, Northumberland area, in the aftermath of Storm Arwen when she slipped.
Due to the ice and snow, it would have taken a road ambulance three hours to reach Claire, so the Great North Air Ambulance Service (GNAAS) was called.
GNAAS arrived on scene within 40 minutes, and found the patient to be at severe risk of losing her foot and developing hypothermia in the -20C wind-chill conditions.
Claire's partner, James Mackay, said: "The sound of the helicopter coming over the hilltops is a sound I'll never forget."
As both of the bones in Claire's leg were broken, as well as her ankle pointing in the wrong direction, emergency treatment was delivered in a temporary shelter at the scene to help with the blood supply to the foot.
James, speaking to BBC News, continued: "I was in there sitting at the bottom of the shelter holding up the roof.
"They twisted and pulled her leg back into position and pulled it straight, but despite being under the influence of some pretty severe drugs, she let out the most guttural scream."
The adventurer was then airlifted to Newcastle's Royal Victoria Infirmary hospital, where she underwent surgery to treat breaks on the three main bones of her ankle.
She explained: "They said the air ambulance guys had done such a fantastic job of pulling my ankle straight they probably did me some major favours.
"Looking at the X-ray it all looks incredibly neat, so I'm all very positive looking forward."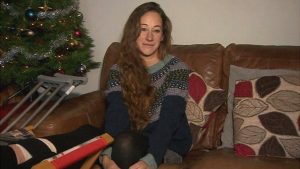 Claire is determined fully recover, so she can continue preparing to row the Northwest passage, the sea route between the Atlantic and Pacific oceans through the Arctic Ocean.
Following her rescue, she is also planning to raise funds and awareness for the Great North Air Ambulance.
Donate today
We rely on your donations to survive. Please help us be there for the next patient.