A motorcyclist has thanked the medics who saved his life following a road collision in which his wife died.
---
Daniel Gilchrist, 66, and his wife Isabel, 63, were travelling from their home in Uddingston to Jedburgh to see one of their friends, who was about to get married.
During the journey they decided to cross the border and grab a coffee, however they never reached their destination after they were involved in a collision with a lorry.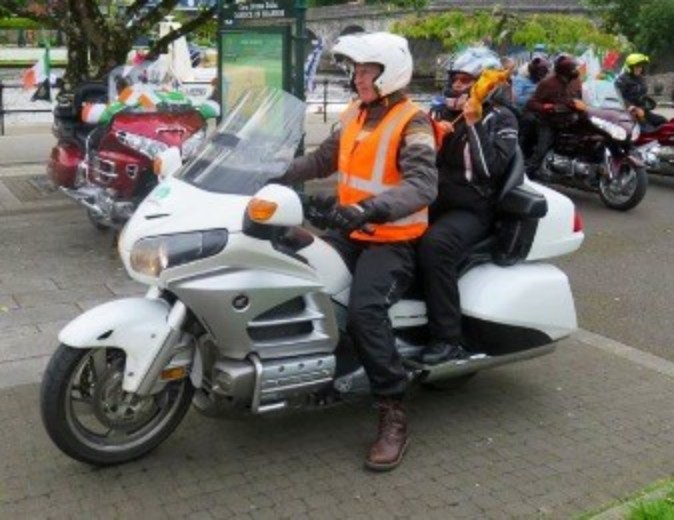 COVID-19: With your help we will fly on
Sadly Isabel died on the roadside, while her husband of 37 years was critically injured with ribs broken in 18 places, a smashed hip and his pelvis fractured in four places. His broken ribs had pierced both lungs and his liver.
The Great North Air Ambulance Service (GNAAS) was called to the scene in Kielder on 25 June 2018 and worked alongside the North East Ambulance Service to assess and treat Daniel.
GNAAS paramedic Terry Sharpe who was on scene that day said: "Dan had multiple serious injuries including severe trauma to his chest. We anaesthetised him on the roadside and performed a bilateral thoracostomy on his chest because he had a collapsed lung.
"We flew him to the Royal Victoria Infirmary (RVI) in Newcastle and gave him blood and plasma en route."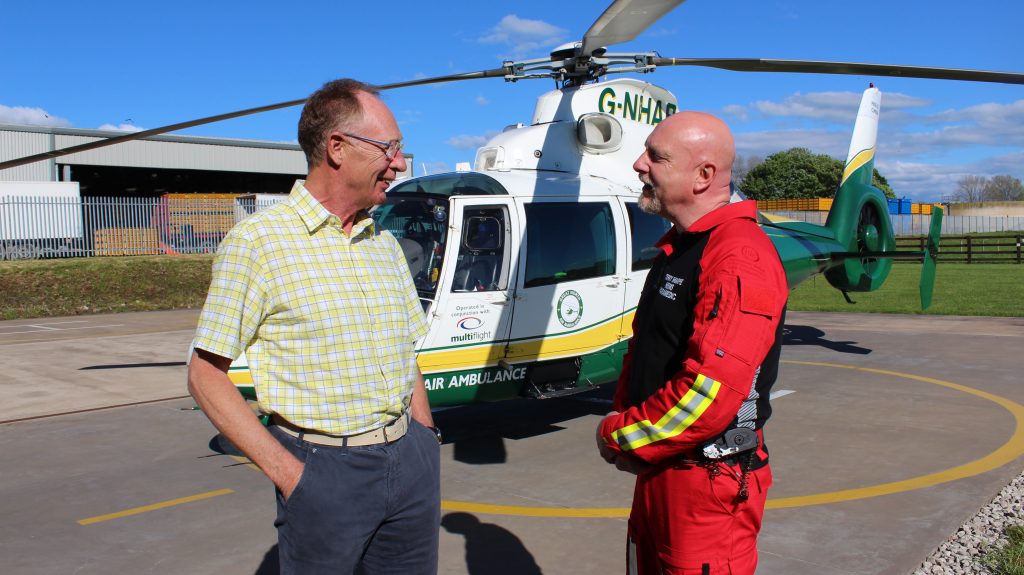 Daniel was in hospital at Newcastle for nine days before being transferred to Glasgow, where he was initially told he would be staying for seven weeks.
He said the need to give his wife a funeral motivated him to get out of hospital as soon as possible.
"I told the doctors, look my wife's lying in the mortuary I need to have a funeral," he added.
"After my hip operation was done, it was healing up really quick, so they let me out within nine days, so we had a funeral for her."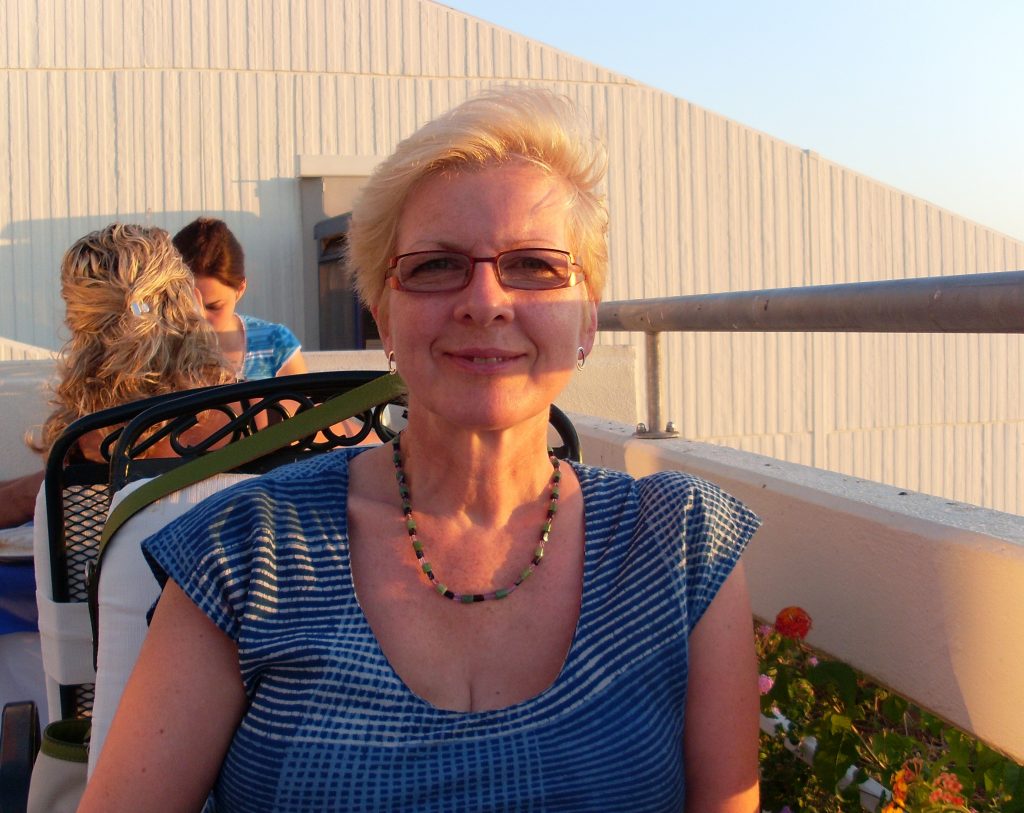 COVID-19: With your help we will fly on
Following the incident, Daniel visited the GNAAS base at Langwathby and met Terry as well as kindly donating £1,000 to the charity.
Terry said: "It's great to see Dan looking so well as my lasting impression of him was when I left him in hospital."
Daniel added: "If the guys hadn't got me there as quick, I'd have been dead.
"I was operated on for a couple of days by a team of doctors and they didn't think I was going make it.
"Without GNAAS I wouldn't be here."
Help preserve our critical care services
We want to be there when you need us, but we can only do that with your support.
Donate here