In homes around the world, Christmas day is a time to celebrate with friends and family, open presents with loved ones, eat, drink and be merry. Sometimes though, duty calls…
---
One person giving up their Christmas this year is our paramedic Ian Grey. We chatted to Ian to find out about what it is like leaving family behind at home to be part of the life-saving critical care team on shift at GNAAS across the festive period. Here's what he said:
Ian, what shifts are you working over Christmas?
This year, I am working nightshift at GNAAS on Christmas eve, Christmas day, boxing day and the day after, too!
I am also covering some shifts across the new year.
Have you worked a Christmas shift before at GNAAS?
At GNAAS, no. This year will be my first year of working around Christmas.
I have worked across the Christmas period though when I worked as part of the North East Ambulance Service (NEAS).
I have been told that at GNAAS, it is different from working any other day in that we still try to keep Christmas spirits high even though we have a job to do and although it is generally a quiet day, the last few years have been getting busier, so it is vital we are prepared for anything that may come in.
The majority of the night shifts will be a normal waiting game of monitoring calls and finding any jobs that may be suitable for us to attend.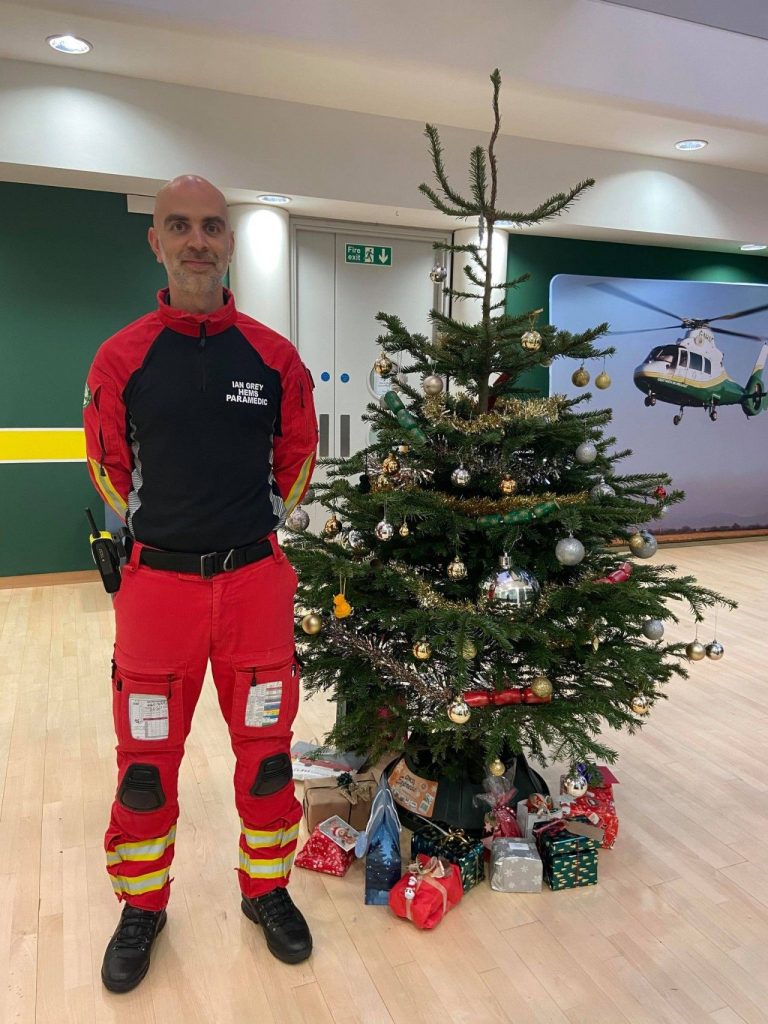 Do ops have any Christmas traditions?
In terms of the day itself – we don't. Every year we do secret Santa among the team and always have an annual Christmas night out but this year, due to COVID-19 we aren't able to do that. I am sure as soon as we can again though we will make up for it.
Although we treat these Christmas shifts as any other regular day, I have heard that at GNAAS, the team does try to keep Christmas spirits up by having a special breakfast, a few mince pies here and there and even sometimes visits from friends and family. On night shift though, this probably won't happen, but we'll try to enjoy the 'night' nonetheless.
How do you feel about working Christmas?
I am honestly fine with it. It is just something that you have to accept in this line of work. Having to work Christmas and all of the bank holidays is just a given – sometimes you get lucky and have them off, but sometimes you don't.
However, we realise that people need our help, so we make the sacrifice. It is a small price to pay for someone's health and wellbeing.
What will you miss the most?
So, I will definitely miss spending the full day with my three kids seeing them open and play with their presents. I am nights so will see a little bit of this but as the afternoon festivities start to begin – unfortunately, I won't be able to participate but I can absolutely make up for this at a later date.
What are you most looking forward to when you finish?
Normally, I would have another Christmas day and dinner when my shifts are over. We would normally go out and celebrate but I doubt that will happen this year. Instead, we can have another festive day in the house which will be equally as good.
Why is it important to have someone working over Christmas?
Generally, I have heard that Christmas day is quiet for us, which is good as it shows people are safe and enjoying their day with family.
Despite that, it is still vital that our team are on shift and ready in case anything happens. We believe that if someone is seriously injured or ill on this day, they should receive the same level of care as they would any other day. We are passionate about being there for our patients.
Ultimately, it's just another day here. People can get unwell and critically injured just like any other day of the year, but we hope for the sake of the public, our shift is extremely quiet.
Help us to keep holding strong this Christmas
We are here, keeping you in safe hands. With your support, we can keep holding strong.
Find out more