The bravery of Immy Wood after she impaled herself while riding her bike touched the hearts of viewers of More4's Emergency Helicopter Medics.
---
The series, which follows the work of our crews, featured the story of Immy, who at just seven-years-old, punctured her femoral artery when she impaled her thigh on the brake lever of her bicycle.
We spoke to Immy's parents, Claire and Sandy Wood, and Great North Air Ambulance Service (GNAAS) paramedic Jamie Walsh to find out how Immy has recovered and how treating children is a very different challenge than treating adults.
Sandy said: "Immy had the best possible care that we could have hoped for and had made a full recovery.
"I know how terrible that injury can be, and cannot underplay how grateful we both were.
"Immy says thank you for all the help. She said everyone was very friendly, and she was back at sport quickly and has a big scar to remember it by."
After surgery and a night in hospital, thankfully she was back home. Only two weeks later, she was back in the saddle.
Jamie, who was on scene at the incident, described Immy as "a very brave young girl". We asked him to explain the difference between paediatric and adult care in the pre-hospital environment.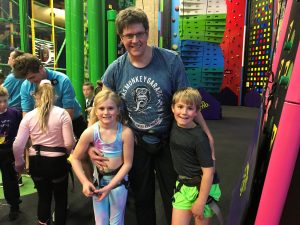 What was running through your mind when you were helping Immy?
When we were on scene at this incident with Immy and her mum, you're acutely aware that she will be in pain and afraid. As a clinician, you want to do something about both feelings.
You're also aware of the location of the injury and major vessels around that area that you do not want to cause any further damage. It's essential to explain what we were doing and talk in a way that she not only understands but that reassured her and her mum.
Immy was so brave that day, I'm not sure at seven whether I would have been that brave!
We want to become a 24/7 service. Click to help us.
What are some significant differences between adult and paediatric pre-hospital care?
There are some significant differences between incidents involving adults and those involving children.
These incidents aren't as common so we have to make sure we train regularly to maintain a high standard of care. Earlier this month, we held a refresher paediatric course for GNAAS crew members.
These incidents can be very emotive so you can't help but relate these cases to your own family. It's important to remember this on scene and reassure the family of the child that they're ok.
Aside from this, advanced life support is different as we deal with different protocols, drug dosages and equipment. It is something that must be refreshed and practiced regularly, and when on the scene the differences need to be spoken aloud to ensure we are all working together towards the same goal.
That goal is giving the child and their family the best care and support possible to ensure we get the best outcome.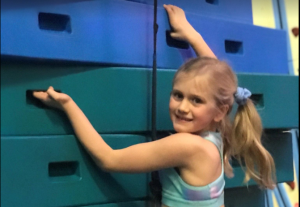 How do you approach a young patient differently to an adult?
When we are en route to an incident involving a child there are a lot of things going through your head. To prepare for what we will see when we arrive, usually, we have their age and can calculate their approximate weight.
We can then calculate drug dosages, sizes of equipment and volumes of fluid we may need to give all prior to arriving. This ensures that we are as prepared as we can be for whatever we may find.
We want to become a 24/7 service. Click to help us.