Many people don't know that all of our doctors have other jobs and commitments outside of GNAAS. Here, Dr John Ferris shares how he balances three specialist jobs.
---
Dr John Ferris has been working in emergency medicine since 2007. Not only is he a doctor at GNAAS, he is also a consultant and lead clinician for retrevial medicine at North Cumbria Integrated Care NHS Trust. Sounds impressive, doesn't it?
We were intrigued to find out more about John and his roles when he's not on the helicopter…
John, how long have you been a doctor at GNAAS?
I have worked at GNAAS since 2017 but I have worked in pre-hospital care since 2007.
Where do you work where you aren't working on the helicopter at GNAAS?
Outside of GNAAS, I am an emergency medicine consultant at North Cumbria Integrated Care NHS Trust. I work between two emergency departments in Whitehaven and Carlisle.
This includes treating a range of conditions in adults and children from minor injury and illness through to receiving major trauma patients and dealing with critically ill patients in the resuscitation room.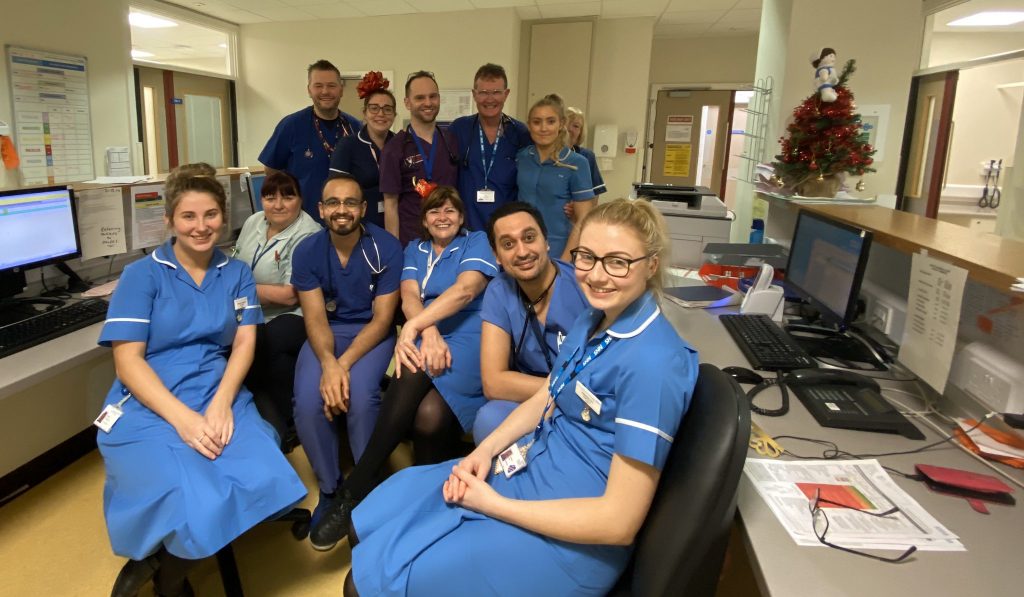 How long have you worked as a consultant?
I have been a consultant in emergency medicine since 2013.
Talk me through your career from the beginning up to now?
I began my training at St. Andrews in Scotland. From there, I went on to do critical care and emergency medicine training in Edinburgh, Fife, and Dundee. I have worked at different air ambulances across the UK including London, Essex and Herts and the Scottish air ambulance.
I then went on to be a consultant with the Scottish Emergency Medical Retrieval Service and a consultant in the major trauma unit at Aberdeen Royal Infirmary.
In 2017, I moved to the beautiful Lake District to take on a unique NHS job as lead consultant in emergency medicine, pre-hospital care, and retrieval medicine at NHS North Cumbria as well as a doctor at GNAAS.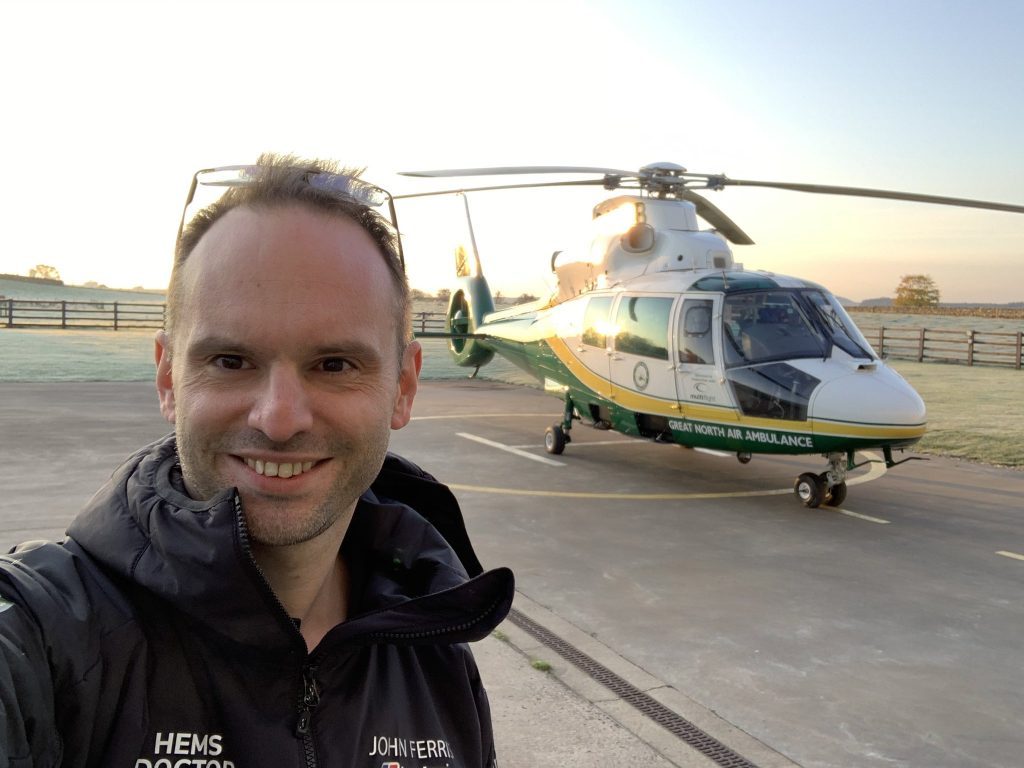 What does an average day look like for you in the hospital?
As well as working during the day, we are present through the evening until around midnight and then on-call overnight to come back to the department or provide complex advice to our staff as required.
In addition to working on the 'shop floor' in the emergency departments, I am the clinical lead for the Whitehaven department which means running the service alongside senior managers and nurses. We work hard to make sure the care provided is always as good as it can be, and we spend a lot of time trying to deliver the optimal staffing for departments.
I am also the lead clinician for retrieval medicine within the trust which involves managing all the patients who require to be transferred between our two hospitals, or further afield to hospitals like the Royal Victoria Infirmary in Newcastle for specialist services. This is a highly complex area that needs a doctor who understands ambulances and helicopters to ensure the safety of patients needing to move to another hospital – my role as a doctor with GNAAS is very beneficial when undertaking this work.
This can all make for a busy week at the hospital! It is always nice to have a day on the GNAAS helicopters to catch up with staff, do some fantastic training and get to help people at some of the most stressful and upsetting times.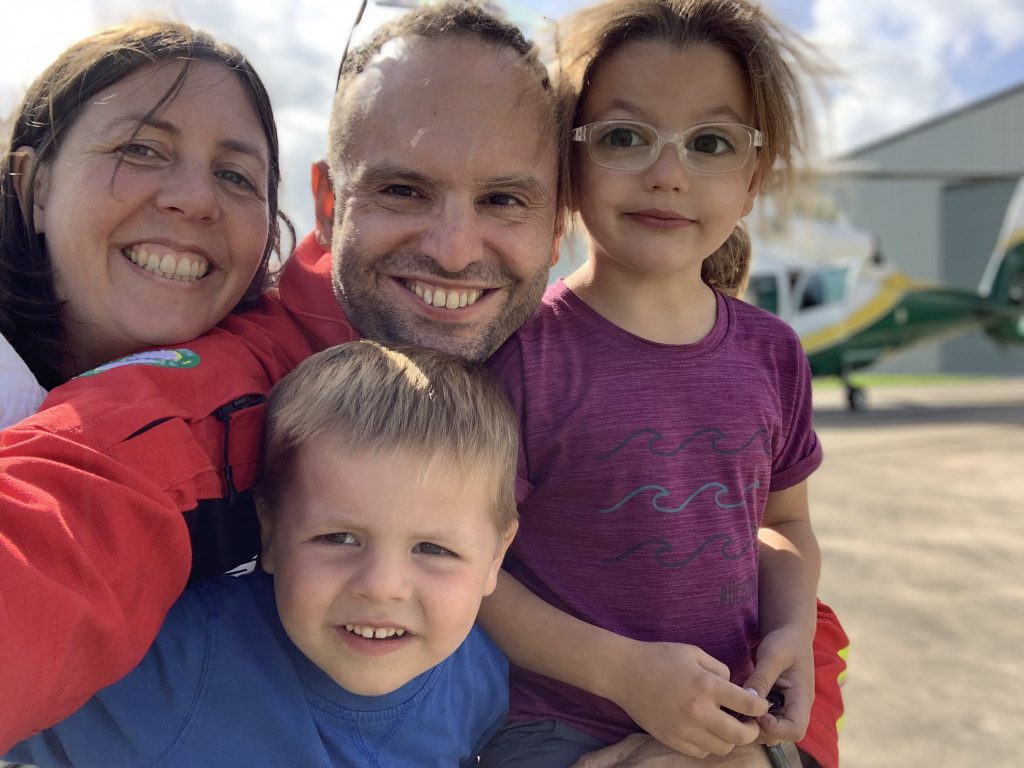 What are the main differences between GNAAS and hospital work?
The lack of back-up. We often have 15-20 clinical staff in the resus room for a sick patient. On the side of a mountain or the motorway, no one else is coming to help and it's down to you and the small team to deploy the necessary skills to keep the patient alive. Your clinical judgment and technical skills need to be spot on every time and I like that challenge.
What's the best thing about your job outside of GNAAS?
I get to live in the beautiful Lake District and work with a small, friendly, and dedicated team in my small hospital.
What are the biggest challenges you face in your role outside of GNAAS?
Our hospital services are under immense pressure and every day can feel like a fight to make the right things happen for patients in a service that is stretched to the limit.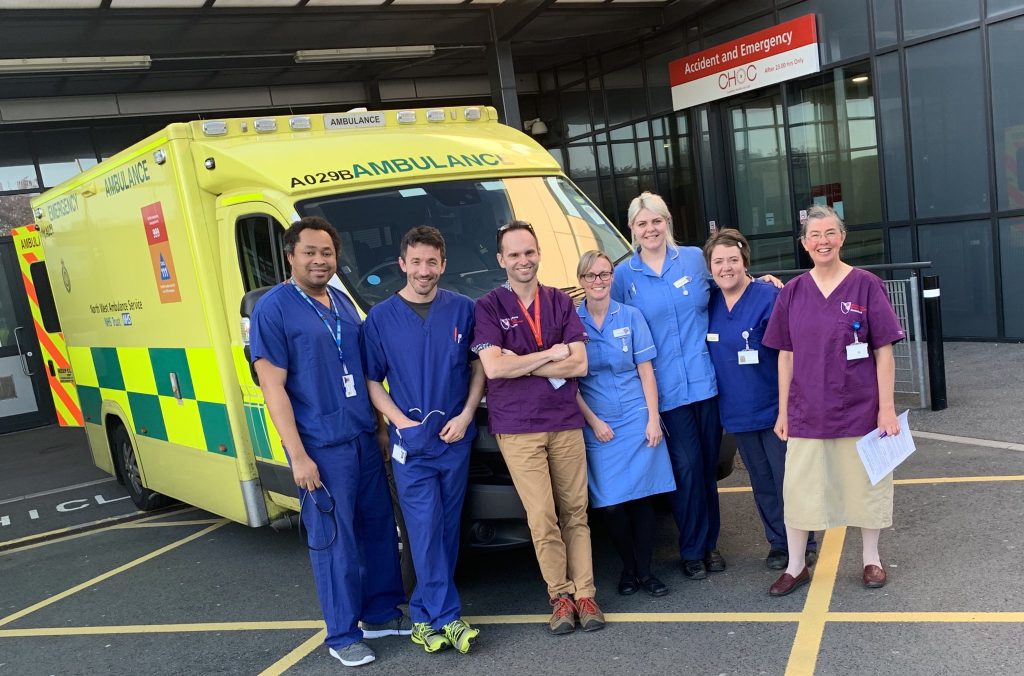 How do the two different roles compare?
To me, all my roles have a complimentary aspect to them where working in one area gives me exposure and confidence to keep my skills at their best for when they are needed.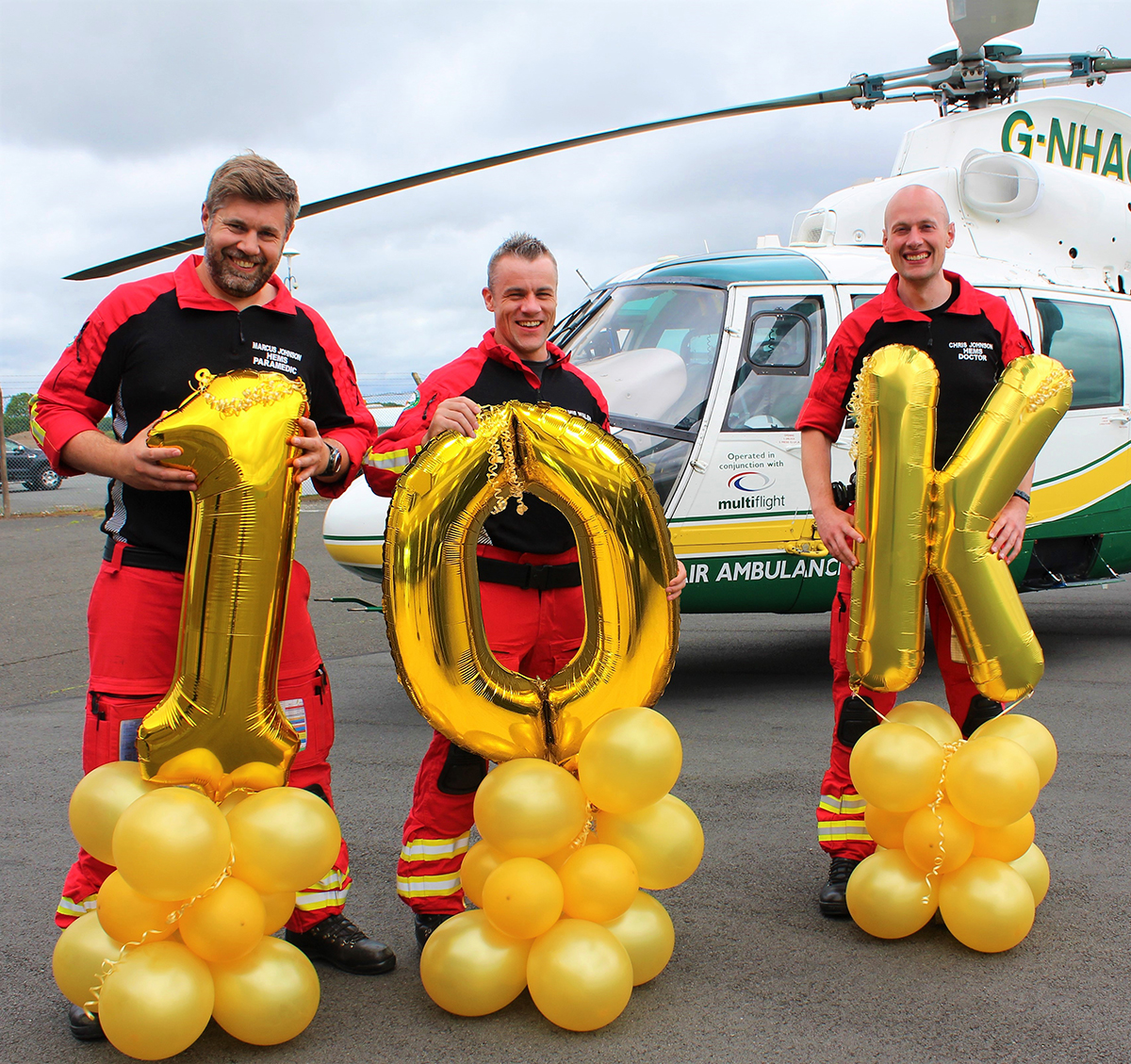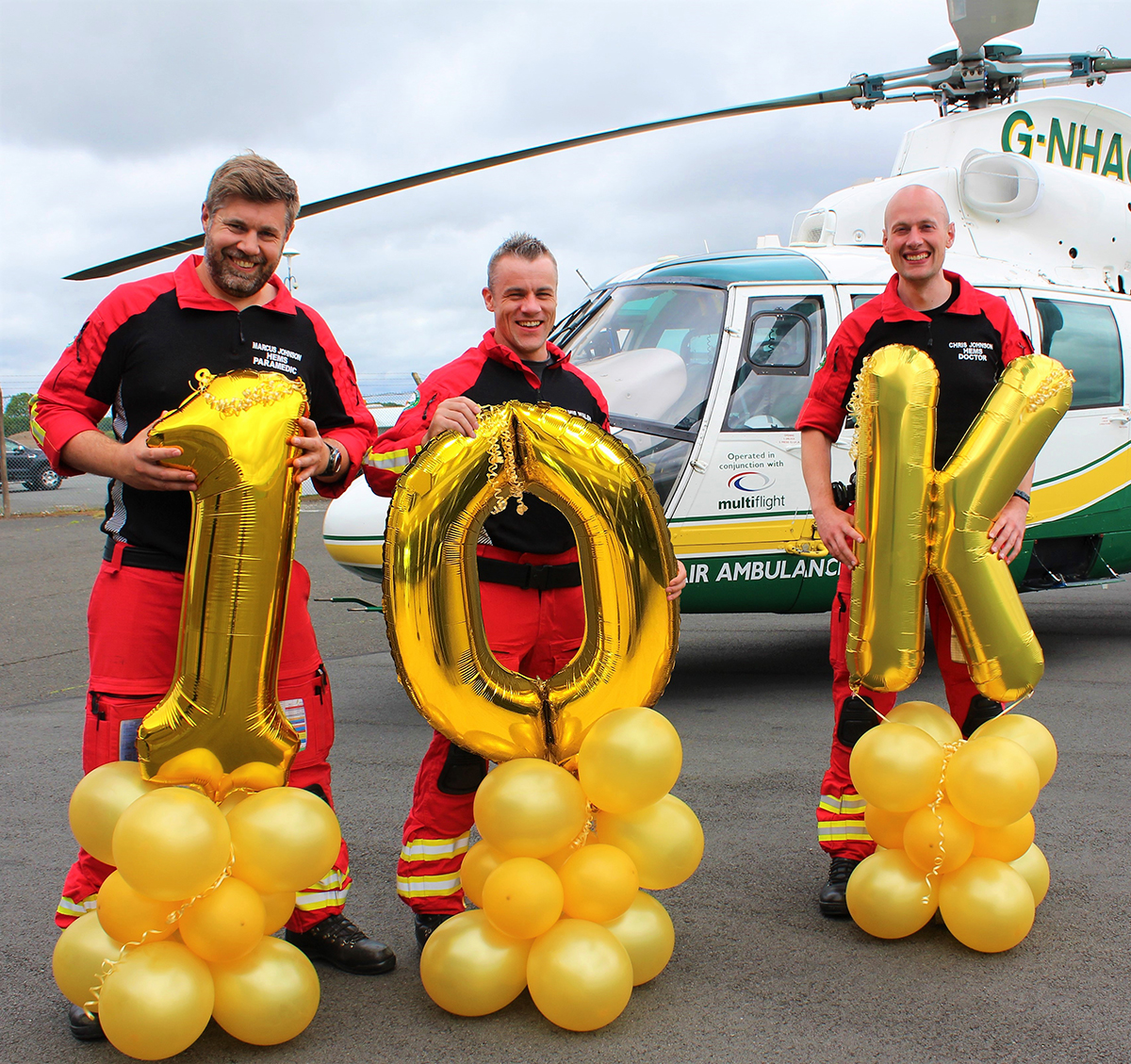 Buy your raffle tickets
Support your air ambulance by playing the raffle and you could win the £10,000 top prize!
Tickets £1 each. Draw date: 11 December 2020.