WILD campers, an air ambulance team and mountain rescue workers came to the aid of a stricken hill walker who had dislocated her hip while putting on her gaiters.
---
Fiona Hilton, 55, from Oxford, was enjoying her first trip to the Lake District in 30 years on 10 October with her boyfriend Andy Davison, 57, until their walk down Hell Ghyll ended prematurely.
Fiona said: "We were about three miles from the farm we were staying at when Andy suggested putting our gaiters on, so I bent down and my hip dislocated.
"I screamed the place down and immediately fell to the ground. Andy put me in the recovery position and then put the blanket over me, but he couldn't get a phone signal."
Andy ran down the fell to get signal, and after taking a tumble himself, was thankful to bump into wild campers Hanna and Alex, from Leeds. While Andy continued his pursuit of signal to raise the alarm, the wild campers walked up to Fiona, who had been on her own for approximately an hour.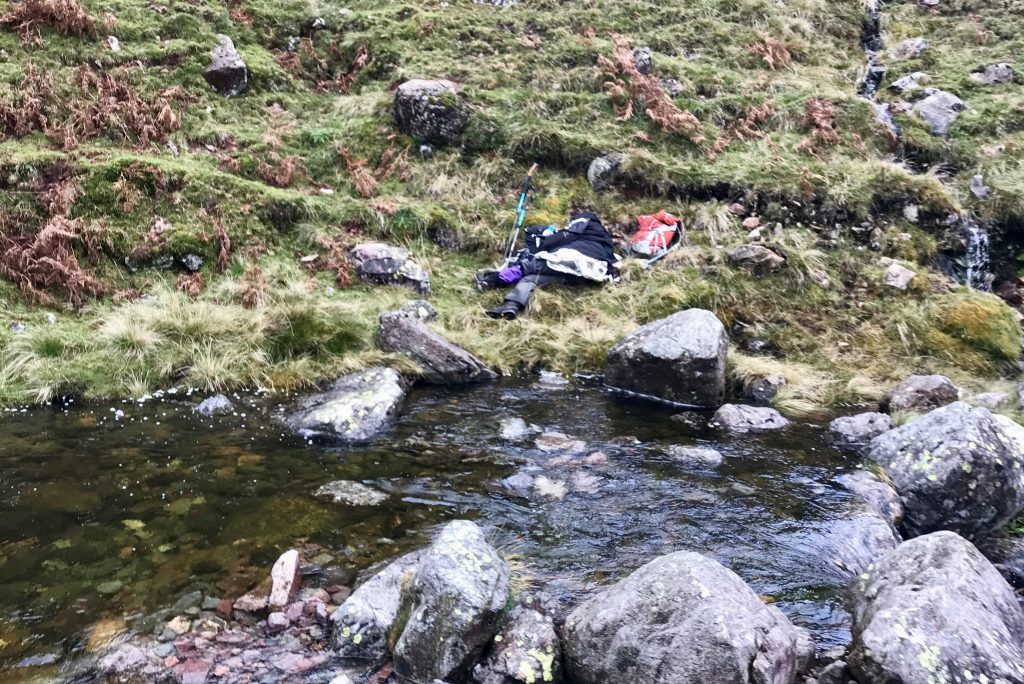 Make a difference by fundraising for GNAAS
Fiona said: "I was in and out of consciousness and I was thinking of the worst-case scenario and thinking about my children.
"Hanna and Alex had all their gear with them, so they made me a hot water bottle, and they gave me their jackets to keep me warm. The kindness of strangers is amazing."
Alex said: "We came across Fiona nestled in a sheltered spot by a little stream. The day was drawing in and the temperature started to drop so we decided to make Fiona a hot water bottle whilst having a good old chat, trying to keep her at ease."
Andy was nearly back to Fiona when he saw the Great North Air Ambulance Service (GNAAS) fly over.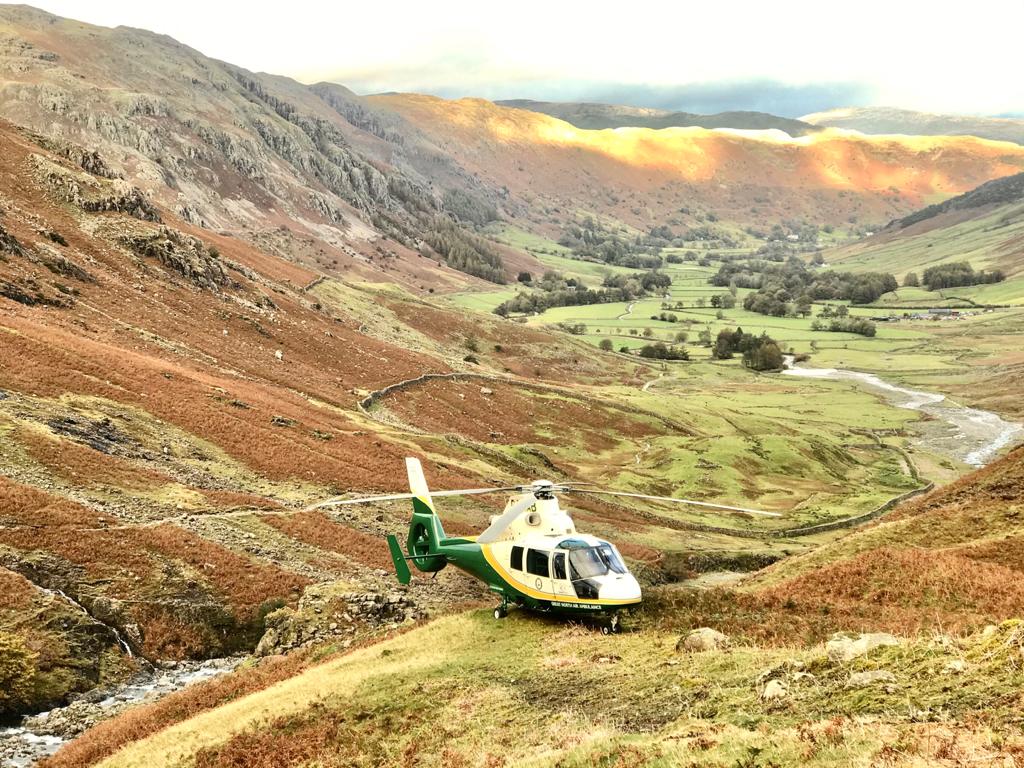 Pledge your support for GNAAS in 2021
Dr Kate Allen and paramedic Andy Dalton from GNAAS arrived on scene, along with members of the Langdale Ambleside Mountain Rescue Team (LAMRT), to assess and treat Fiona.
She said: "What was amazing was Kate knew immediately that because I had previously had a hip replacement there was no way of popping it back in.
"She put a mask on me and a cannula in me and gave me ketamine, and I started talking about Father Christmas and Iceland."
Dr Allen said: "This was a challenging job as Fiona was in a place that was difficult to access. After a very good landing by our pilot Phil Lambert, Andy and I hiked about 35 minutes up to Fiona and provided some much-needed pain relief. We were grateful to the members of the mountain rescue team who worked quickly to get Fiona down the mountain to our helicopter before darkness set in."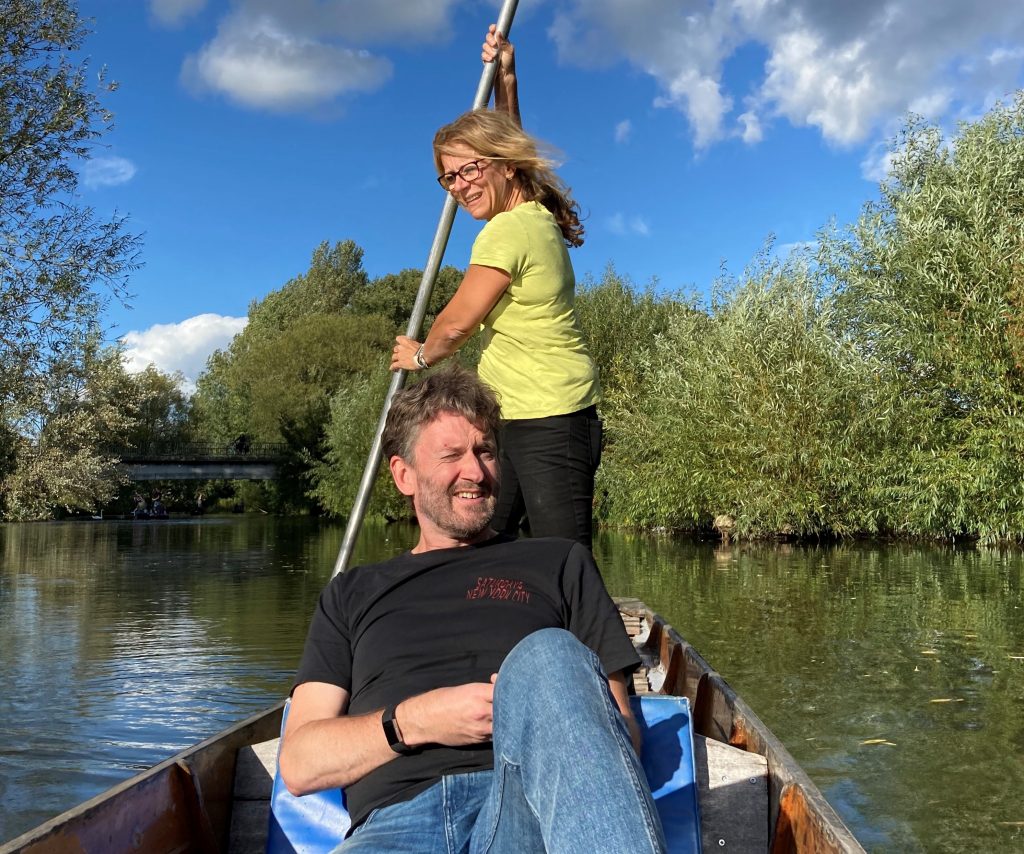 Make a difference by fundraising for GNAAS
Fiona was flown to the Cumberland Infirmary in Carlisle where she underwent an operation to put her hip back in place.
She ended up wearing a brace for a week but has now started running again.
She said: "I'll never forget how kind everyone was. I'll be grateful forever and I think GNAAS and LAMRT are both amazing."
Pledge to support GNAAS in 2021 and help keep us flying.
From streaming a gaming marathon to doing a physical challenge, we can support you along the way.
Find out more