Ed White won the opportunity to be an extra on ITV's Vera and receive one of Vera's hats after bidding £1,900 at our Air Angels Ball auction.
---
Ed, who recently moved back to Newcastle after spending time in Canada, is a longtime fan of Vera and so is his family.
He said: "I am a recently returned exiled Geordie. I moved away for University and work and now have a chance to be UK based and back to Newcastle I came. The family are huge fans of the show and watched it religiously in Vancouver, Canada where we were living previously and I think the dramatic scenery and the fact that the wind cannot be felt on the show helped persuade them to move here."
Ed attended our Air Angels Ball in June last year with his colleagues and was the highest bidder for the 'Vera experience' which was auctioned off during the night.
The prize included the chance to be an extra on the show, receive one of Vera's hats, and get a behind-the-scenes tour of the set and props.
He bid £1,900 which contributed to the total raised for the charity during the night, which was £22,823.25.
Ed starred as an extra during the final episode of the new series of Vera, and spoke to us about his experience.
We want to become a 24/7 service. Click to help us.
Why did you decide to bid on the Vera experience?
Primarily to support GNAAS and because I love the show!
What was it like to be on the set of Vera?
Very interesting. Much larger and with a lot more staff than I imagined and everyone is very friendly and helpful. It was cool to see the set in Wallsend, looking behind the mirror if you will, and on location. It's a great production that has given much to the UK economy.
Did you manage to speak to Brenda Blethyn?
Sadly not as for one day I was a supporting artiste! This meant I needed to stay in my spot and when I was at the studio they were filming away and I didn't want to intrude. She did give me a signed photo with a lovely message on it though. The production team also snagged me some awesome props as souvenirs and made a special whiskey bottle and table for me too.
What was your role as an extra?
I am, I hope, in a funeral scene at the end of season four. It was a beautiful day out at Wallsend and there was all the usual crew and a drone camera. Even just a simple scene like that took four hours of shooting and re-shooting.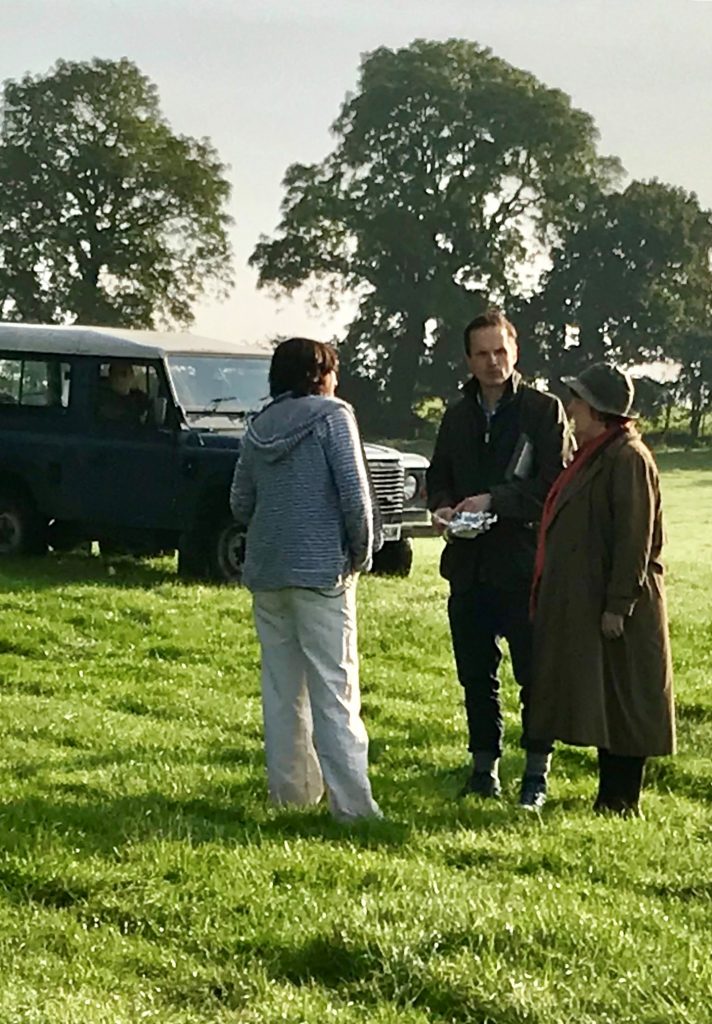 Why do you like Vera so much?
It's set in the North East and I love detective shows… this one has good complicated plots, gripping story lines and lovable characters. After Vera, Kenny is my favourite as the long-suffering DC.
What have you done with Vera's hat?
It has pride of place in the coat closet… or maybe I wear it when no-one is watching…
Why do you support the Great North Air Ambulance Service?
It's a great cause first and foremost. My brother is a serving police officer and has been involved in several incidents where they have been needed and their ability to respond so quickly can mean the difference between life and death. Who wouldn't want to help support them!