A North-East ice cream seller who supports the Great North Air Ambulance Service (GNAAS) made a special visit to deliver treats to the charity's critical care team.
---
Zoe Phillipson from Tyne Valley Ices has been supporting GNAAS since 2014, always carrying the charity's collection boxes in her van while doing her local rounds in Hexham and the surrounding area.
She also has the charity's pin badges for sale and all the proceeds she makes selling Solero Exotics have been donated directly to GNAAS.
Zoe is a second-generation ice cream manufacturer and mobile seller, known as 'mobilers', after her dad built up his ice cream business from scratch.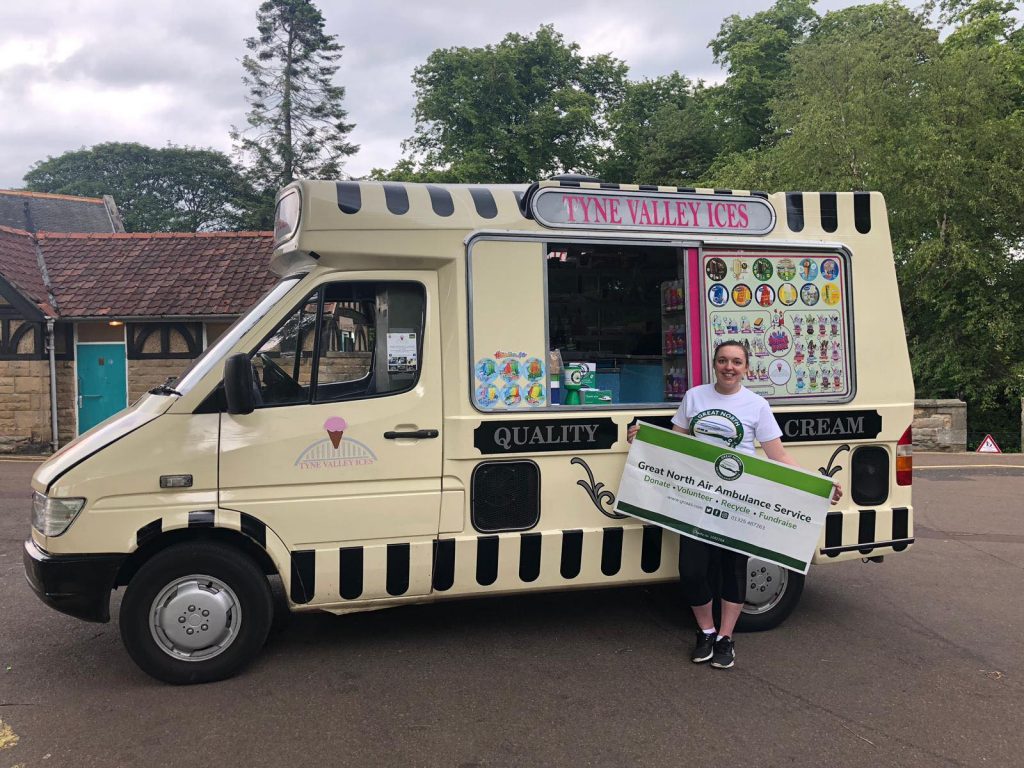 During her childhood she spent summers helping her parents out on the van, before making the decision to work in the trade full time, which she has been doing for nearly ten years.
As well as covering Hexham, which is her hometown, Miss Phillipson also goes further afield and attends events such as wedding, school fairs and trade shows locally within Northumberland.
She has also recently been recognised as one of the best ice cream businesses in the UK after being shortlisted for the Mobiler of the Year Award 2020 by the National Ice Cream Alliance.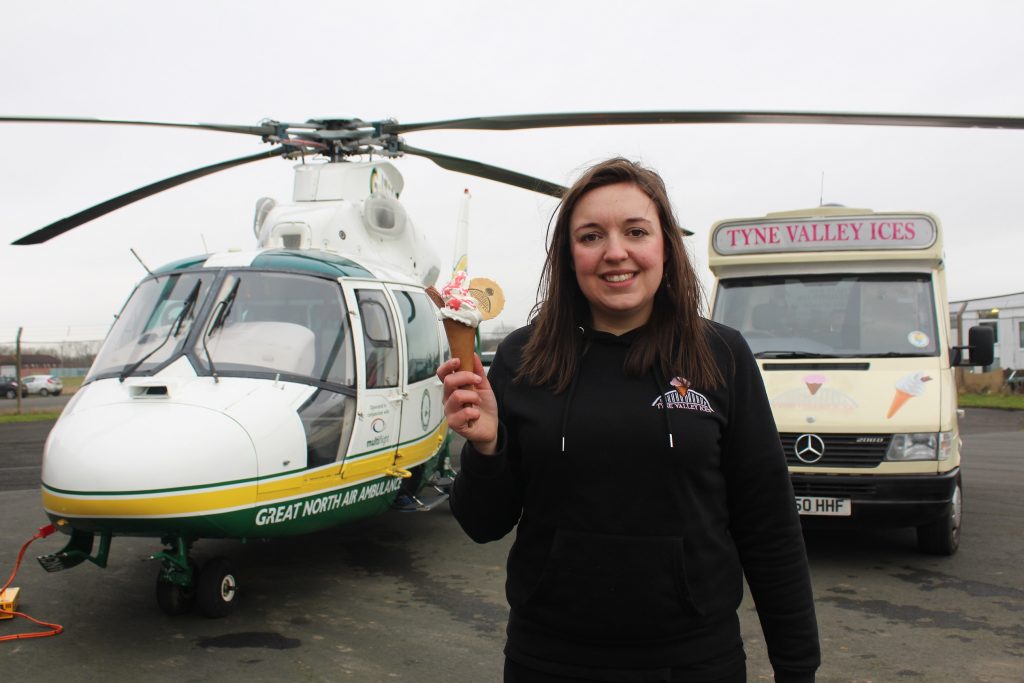 Zoe said: "To be recognised as one of the best in the country at this moment is mind blowing. I'm excited for what the future brings and hopefully I'll be able to use my increasing platform to raise not only money but awareness for GNAAS."
Away from her ice-cream van, Zoe continues to support GNAAS and attended the charity's Air Angels Ball last year.
She's even signed up to the Great North Run to raise even more money for the charity.
She said: "The Great North Run has always been something I fancied doing and I will look forward to ticketing it off the bucket list, and what better reason to do it than to raise money for a fantastic cause.
"Personally, I always feel like you never know when you might need to use GNAAS and it could be life changing if the service wasn't available, so it's very important to support the charity to keep it going."