We have been boosted by the news that the Pennine Journey Supporters Club has pledged to continue its fundraising for GNAAS.
---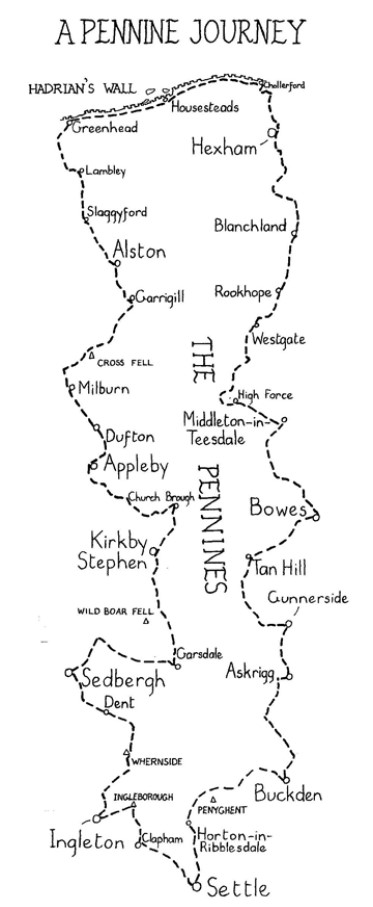 We have benefited from the royalties from the sale of the ' A Pennine Journey' guide book ever since it was published in 2010.
The club promotes Alfred Wainwright's Pennine Journey, a 247 mile scenic walking route which takes in a great slice of GNAAS' area of coverage.
The club want to use the tenth anniversary of the launch of the guide book through the sale of copies of it  to raise money for our charity at a time when we need all the support we can get.
A further boost will be the sale of an illustrated E-leaflet describing the route of a nine mile circular walk from Settle station which takes in the start and finish of the route, as well as the reprint of Wainwright's original Pennine Journey narrative from which the route was developed.
We'd like to thank the club and all those walkers who will no doubt be keen to get behind their initiative."
To find out more about the route, the book and the leaflet, please visit the Pennine Journey website at http://www.penninejourney.org.uk/