"She was just one of them people you don't come across very often in your lifetime."
---
At the Great North Air Ambulance Service (GNAAS), we are always honoured to hear that we've been chosen as charity of the year but the reasons behind one particular company choosing us this year, really touched us.
We spoke to Gemma Stokoe, centre manager for Byron Place shopping centre in Seaham, County Durham, on why GNAAS holds a special place in their hearts. In her own words, Gemma said:
Alex Cloete was such a genuine person with the kindest heart – she would do anything for anyone. Both Alex and I started working here at Byron Place around 12 years ago together.
 She worked here as a centre support assistant and everyone just loved her, nobody had a bad word to say.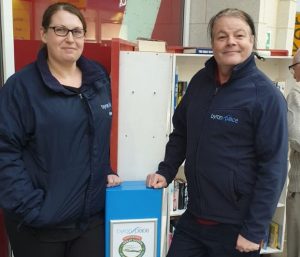 It was July 2019 and she'd complained of a swollen leg for a while. She went to the doctors and then she had some time off on leave. She lived local to the shopping centre and one day I remember the helicopter coming down nearby where she lived. It turns out she had a clot in her leg which had then moved up to her lung and heart.
She passed away. She was only 29.
Everyone in the shopping centre both colleagues and regular shoppers, all loved her and there was a lot of tears when they found out what had happened. There wasn't room to move at her funeral.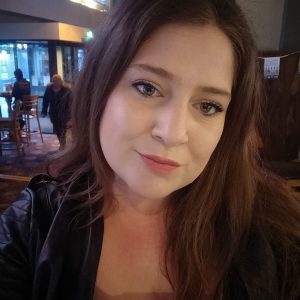 Just after she passed, my staff and I were all so grateful to GNAAS that we decided to fundraise which started with a collection.
GNAAS are such an amazing charity and we all know it costs so much to keep the helicopter in the air. So many people wouldn't make it without the air ambulance and you never know when you will need it.
We had a birthday party for Alex's 30th in her memory and we put buckets on the bar for people donate. We've also dedicated many events within the shopping centre this year to fundraising for GNAAS in her memory.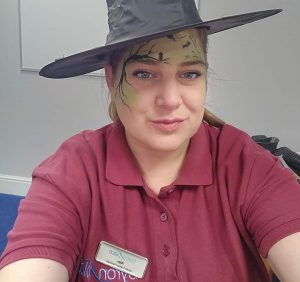 At Christmas our staff usually buy for one another but last year, some said instead of presents they wanted the money donated to GNAAS.
We're just getting started and we're so pleased to have chosen you as our charity of the year.
Become a part of our future and help us save more lives by fundraising in your workplace.
Click here to support us today.