Samantha Sugden was unfortunate enough to be involved in two serious bike crashes,  meaning she was airlifted twice by our team. She's now set herself a swimming challenge to raise funds for our charity.
---
Samantha, 42, from Penrith was on a social bike ride with friends near Keswick when she hit a sinkhole, causing her to be thrown from her bike in August 2017.
She sustained injuries to her brain and skull, fractured ribs, a lacerated spleen and an arterial bleed.
Our team flew to the scene and assessed and treated Samantha before airlifting her to the Royal Preston Hospital for further treatment.
It took the mother-of-two six months to recover from the incident, and in September 2018 she successfully swam the full length of Ullswater to raise funds for GNAAS.
However less than three weeks later, Samantha was unlucky enough to require the services of our air ambulance again when she was involved in a collision with a bus while cycling down Kirkstone Pass, Ambleside.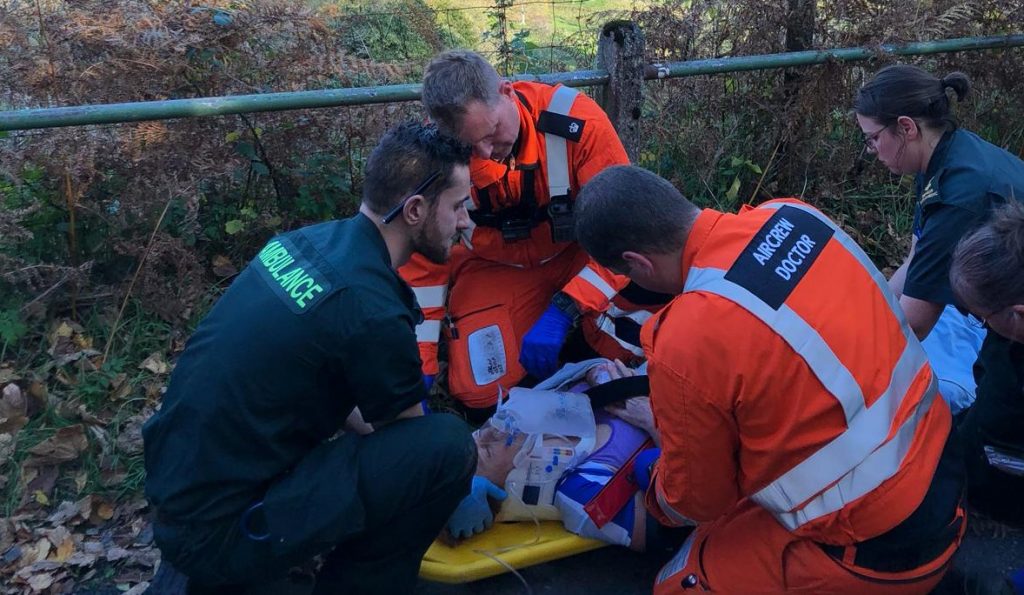 Enter our 20th Birthday Raffle
The paramedic and doctor team from GNAAS assessed and treated Samantha's injuries before flying her to the Cumberland Infirmary in Carlisle, where she spent seven days recovering.
She said: "I knew I'd broken my collarbone, but I thought I was alright. I didn't realise I'd totally annihilated my spleen and I ended up having life-saving surgery to remove it. I was in a bad way but I am really lucky to still be here."
Ever since, Samantha has carried out several fundraising activities for GNAAS including organising triathlon events and last month she took the plunge and swam Ullswater again, however she decided to switch it up by swapping her wetsuit for a bathing suit, also known as skins.
Enter our 20th Birthday Raffle
She said: "I had to keep telling myself to enjoy it you can't be competitive, and you've not got your wetsuit on.
"I'm pleased I did it in skins as now I never have to do it again."
Samantha managed to complete the swim in just over five hours and has since challenged herself to swim all the lakes in the Lake District and set up a JustGiving page to support GNAAS.
She said: "I wouldn't be here without their help, as is the case for many people in the area, who without their quick service there would be much more severe consequences due to the rural areas we live in."
Samantha has raised £550 so far and you can support her by visiting her JustGiving page.