"Bart meant everything to me, he really was my best friend. I could tell him anything and he was there through everything – I called him my real-life unicorn!"
---
A young woman from Penrith has said her beloved horse Bart 'saved her life' following a collision with a car which resulted in him being put down.
20-year-old Francesca Kennedy was on a hack with her friend and fellow rider, Hannah Farrell, when they were involved in a collision with a vehicle near Clifton.
Since the incident, which happened just days before the turn of the new year, Francesca has opened to us and given an emotional and heartfelt account of the day in question. Here it is:
Bart meant everything to me, he really was my best friend. I could tell him anything and he was there through everything – I called him my real-life unicorn!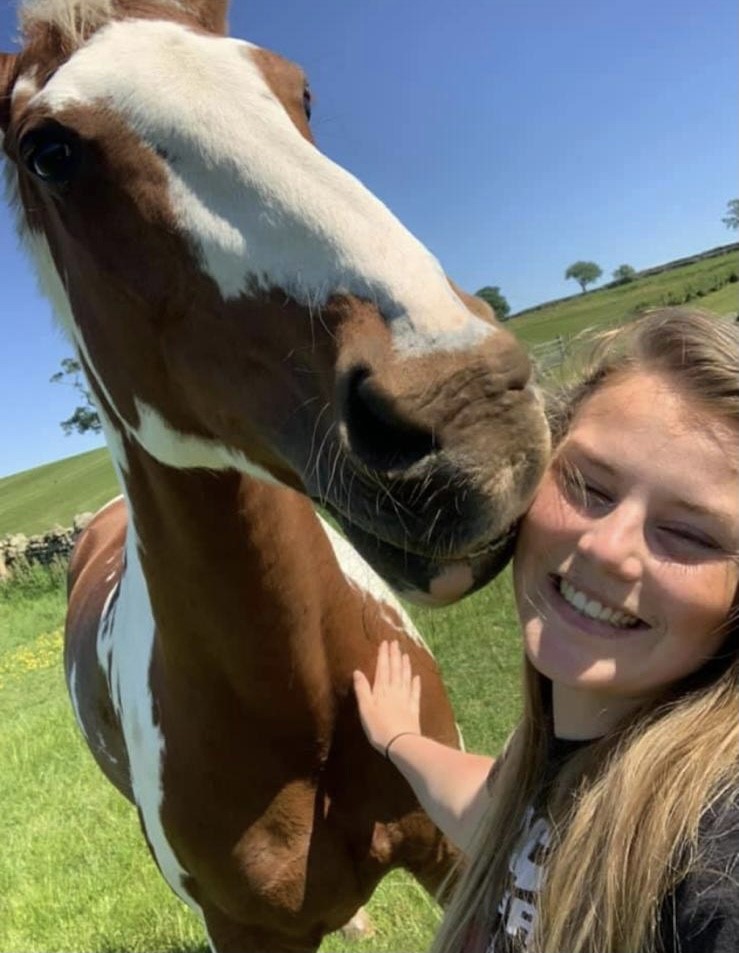 He was so special and horses like him don't come around very often. He was such a character and everyone on the yard called him 'The Nanny' because the younger horses used to follow him and he would educate them on things like road safety, funnily enough.
He didn't deserve this.
Bart was an 11-year-old Irish sports horse and I got him about two years ago. I moved from Lancashire to Cumbria be beside Bart and I have seen him twice a day since the day I picked him up. If we weren't out riding he was being pampered. He lived like royalty!
When you are a horse rider and you choose a horse, you instantly have that bond with them and it is almost like speaking your own language. I had been riding since the age of 11 and had never come across a horse quite like him.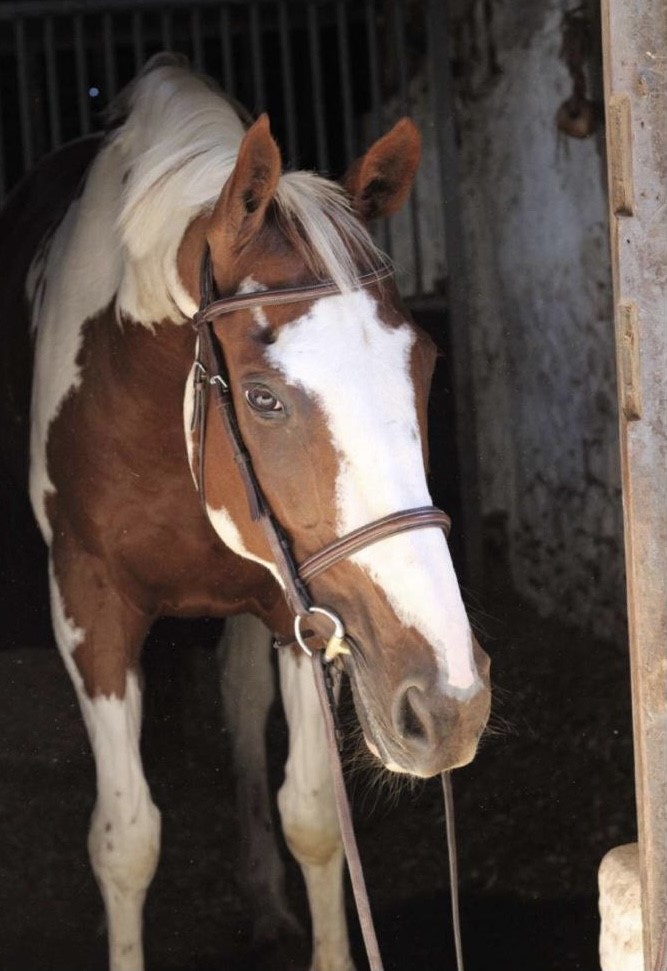 When the accident happened, I knew instantly that he was hurt. When I was on the floor, I turned over and I could see that he was bleeding. I was lying on my back and trying to roll over to get to him and he was wailing and screaming.
As I tried to stand up I realised my leg was numb and the pain set in. That's when Hannah ran over to him so he wasn't alone, as luckily, she wasn't hurt.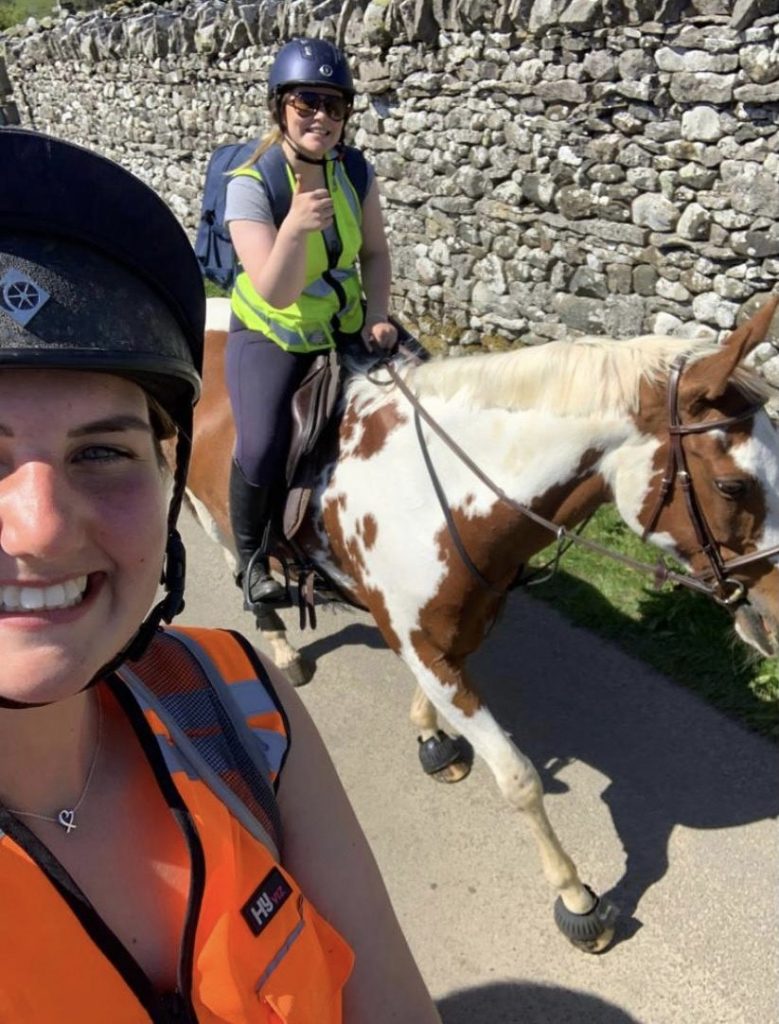 GNAAS and the specialist vet team were there within 20 minutes and the vet team put Bart under heavy sedation. They took him to a field nearby to give him the best chance.
They took Bart to a field nearby to give him the best chance.
I flew over the field where he was laying in the air ambulance but the vet said he wouldn't recover. I keep thinking now, that if I had been down there with him, things would have been different.
I don't want to know the truth but when the vet said he wouldn't make it, I think it was because he had broke both his back legs in the accident.
Everyone was there with him and they made him comfortable and the air ambulance kept giving me updates all the way about him which they didn't have to do, but the vet decided to put him down.
When I was released from James Cook University Hospital the following day, I went to see him to say goodnight and it was nice to have our last moments not in the middle road. He looked so peaceful.
I'm ok through the day at the moment but on a night when I am alone I keep going over the accident in my head and feel so empty. I am recovering with family in Lancashire at the moment and don't want to go back to Cumbria without him being there.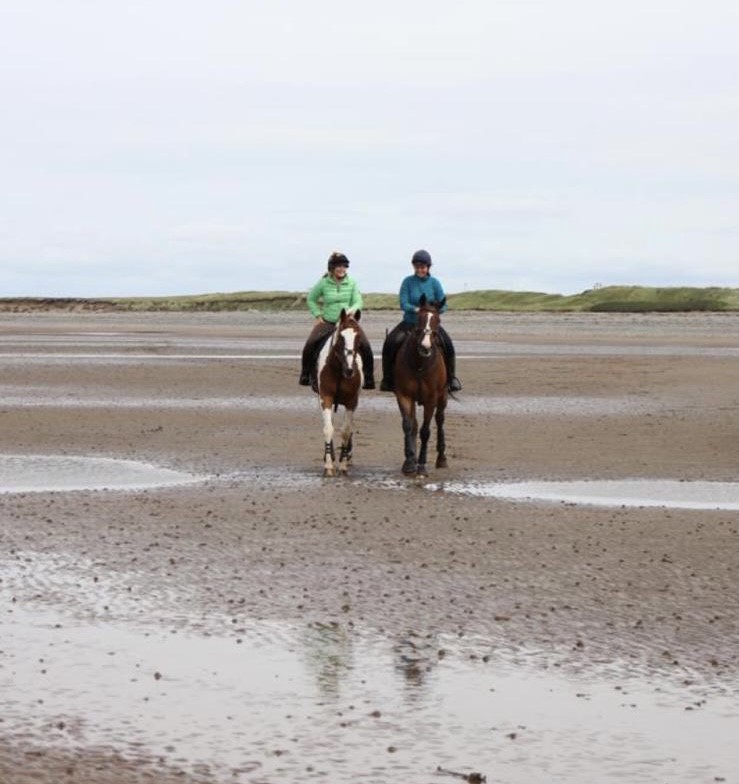 Hannah and I had given our horses exercise the day before and on the day of the accident, we said we would just walk them and not go too far. What hurts the most is the fact that I wasn't even going to go out on Bart but then decided to last minute.
Hannah said let's do no backroads so we went on a ten-minute hack through the village in Clifton.
We were passing the George and Dragon pub when we were hit from behind. It is all a bit of a blur because I saw the look on Hannah's face and she was screaming and shouting 'no!' and then I was hit.
I was thrown across the car bonnet and onto the floor.
When GNAAS arrived they kept me so calm. I kept asking them to pull me closer to Bart so I could touch him but they thought I had a spinal injury so they couldn't move me.
I remember GNAAS' doctor, Theo Weston saying to me 'it's going to be very loud in the aircraft but I will communicate with you using hand signals all the way' and he did every two minutes. The team was just unreal.
I was taken to James Cook University Hospital and it was thought I had a broken pelvis. Luckily, I only had two torn ligaments, nerve damage, and a torn tendon. Basically, Bart saved my life.
Since getting out of hospital I have set up a page to fundraise for GNAAS and also to raise money to spend on education whereby Hannah and I will go into schools and educate pupils in year 11 and sixth form about horses on the roads and road safety for new drivers.
We also want to hold an event which we're going to call 'Bart's Ball' at the end of the year to raise money for GNAAS.