In his own words, GNAAS paramedic Lee Salmon reflects on TV appearances and building working relationships with his North West colleagues.
---
We're now halfway through February which means there's no more new episodes of the documentary series Emergency Helicopter Medics on More4.
It's been a great third series with some notable cases that will definitely stick in my mind, but it's nice being able to turn on the TV and not see my face plastered over it.
Despite it only being the second month of 2020, I've already managed to accomplish featuring on two national TV programmes simultaneously!
If you're a fan of ITV'S detective series Vera you might have spotted us on the first episode which aired on a Sunday evening, the same time as Emergency Helicopter Medics.
Sadly, they didn't film in my hometown in Penrith but over in Morpeth, Northumberland. We were able to stay on call throughout filming and were able to be quite involved, knowing that we could drop what we were doing if needed.
Initially we were only meant to fly in and out which we were all over the moon with, but when we got there, we were able to expand our role.
Opportunities like this don't come around often and it was a pleasure to work with the cast and crew. The only difficult part was keeping it a secret because we actually filmed our scene in April 2019.
Away from the glitz and glamour of TV, we've been focusing on improving patient care in the North of England and recently collaborated with North West Air Ambulance (NWAA) and North West Ambulance Service (NWAS).
We held a clinical governance day over at NWAA's base at Blackpool Airport which gave us the chance to review the way we all work and share ideas on how we can combine to improve clinical care.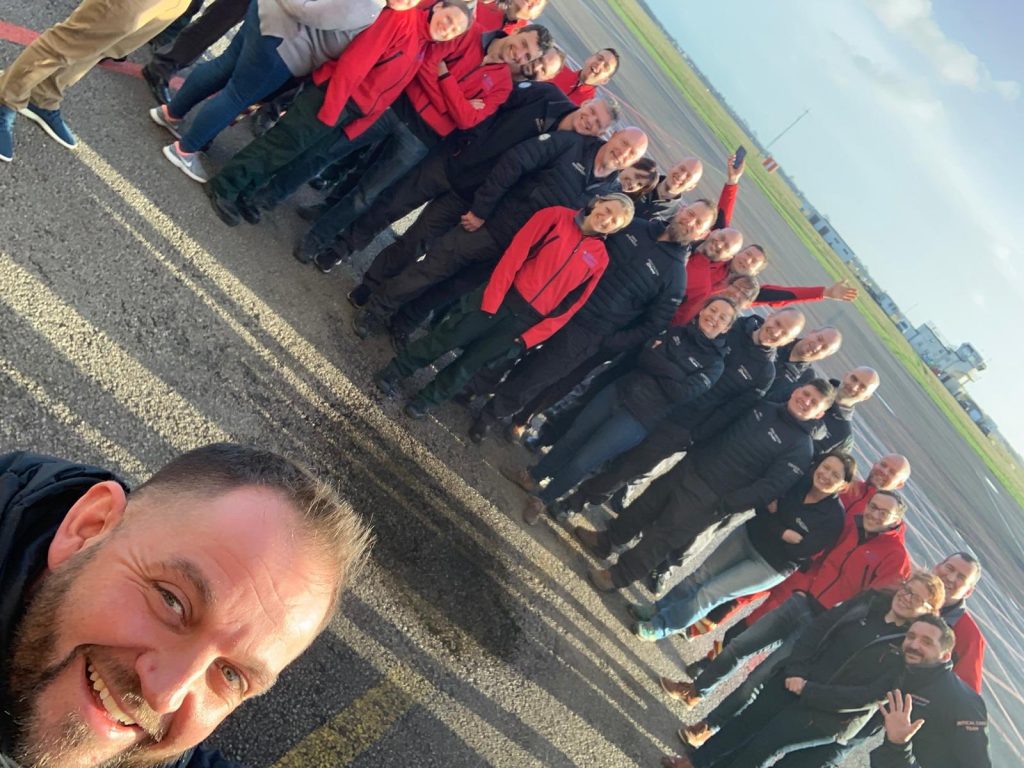 This was advantageous not just from a technical point of view, but also to build our relationships with our colleagues from NWAA and NWAS and openly discuss various topics with them.
This was our first ever joint clinical governance day, and we hope to have many more in the future.
As a team we also want to express our sincere condolences to the family, friends and colleagues of PC Nick Dumphreys, who tragically lost his life while on duty on 26 January. The thin blue line has become a little thinner, RIP Officer 1724.