To kick off the new year, we're running a series of blogs which take an in-depth look at some of the new and life-saving pieces of equipment used by GNAAS, which can often mean the difference between life and death.
---
2019 brought with it a new era of health care, taking pre-hospital emergency medicine at the Great North Air Ambulance Service (GNAAS) to the next level.
We spoke to GNAAS paramedic Lee Salmon about the new Butterfly scanner which is set to revolutionise the way critical care teams work.
So Lee, why have GNAAS introduced this piece of equipment?
At the moment, we use a more expensive, less robust and comparatively older generation of ultrasound scanner.
Although this older piece of equipment offers a degree of insight into a patient's 'hidden' condition, the new Butterfly scanner is a brand-new piece of technology which has been put through its paces and it has been proven to offer a better clinical insight into a patient's condition.
Christmas has arrived early at work. Next level prehospital ultrasound. pic.twitter.com/kxb31LdCb4

— Phil Godfrey (@philgods) November 29, 2019
What does it do?
This piece of equipment is changing the way in which pre-hospital medicine is practiced.
When we use this on a patient, ultra-high sound waves are sent deep into their tissues and the way in which these waves bounce back essentially paints a picture of what injuries they have, and we can interpret this picture and formulate a plan of clinical care from this.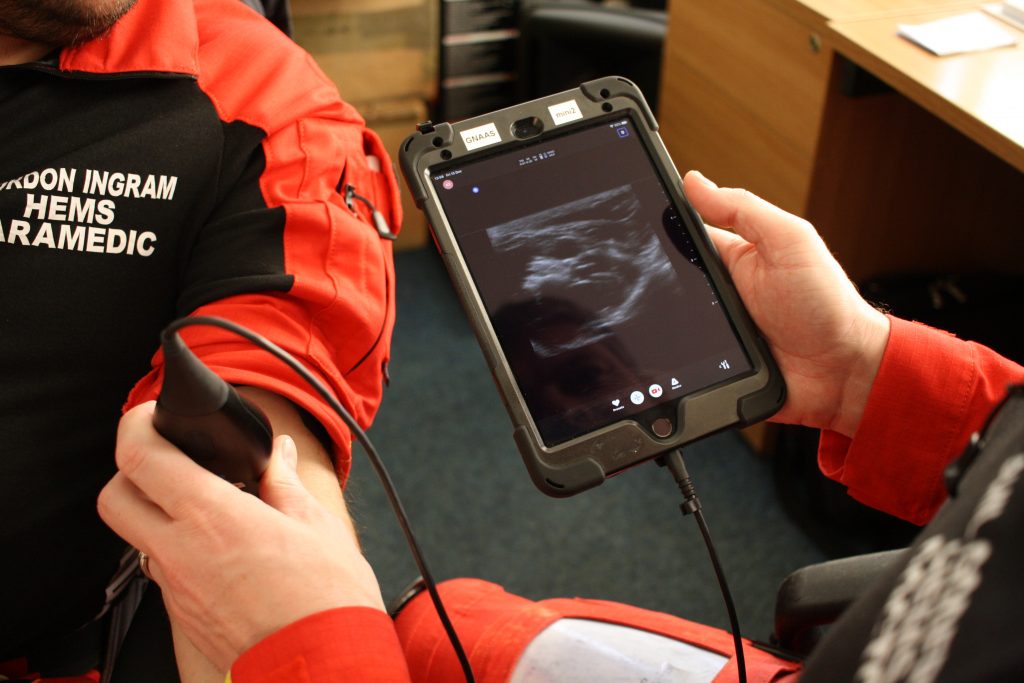 How does the scanner work?
The science is complex, so trying to describe it isn't easy, but the Butterfly's ultrasound technology is an advancement on the traditional ultrasound. This allows us to alter the software to suit the body region and vessels we are looking for.
Is it easy to use?
This is a much easier to use piece of equipment than we currently use although it takes plenty of practice to start to understand what you are looking at.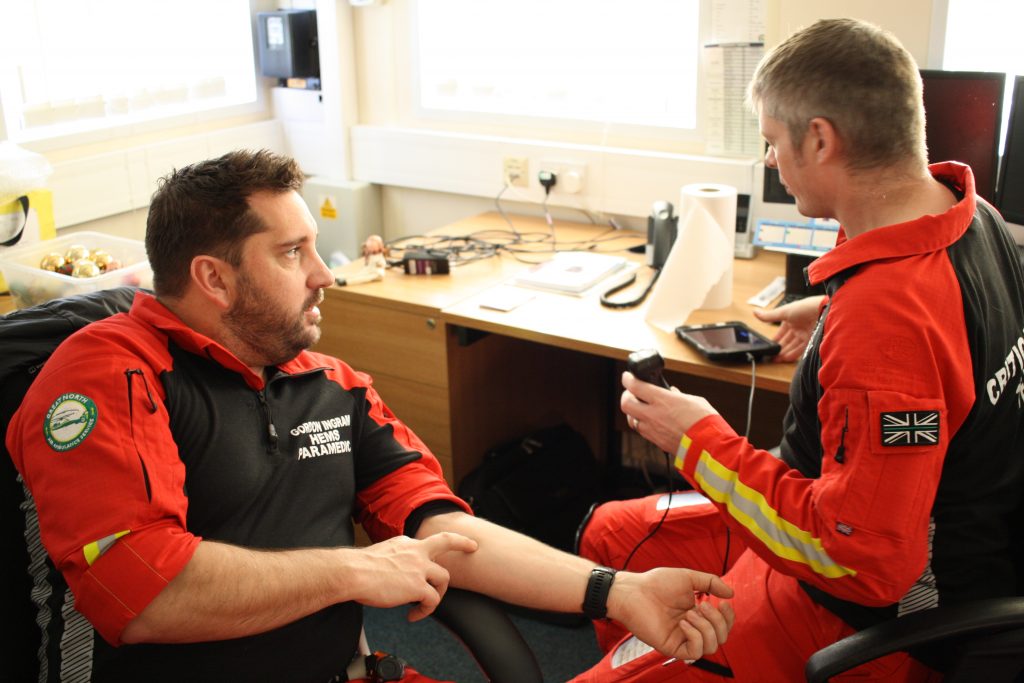 Why would you need to use this on a patient?
So, historically this equipment was used to diagnose pregnancy.  The technology has then been used in many other ways and in many other conditions to help diagnose problems and treat them.
What different injuries would you see on a person to warrant using this?
We can use it to look at several different body systems. In terms of the cardiovascular system it allows us to look at arteries and veins and find out if blood is where it shouldn't be.
For the respiratory system, we can check that lungs are working and if there is any air where it shouldn't be. We can also look during what we think could be a cardiac arrest so we can see the heart itself and whether the muscles are pumping blood.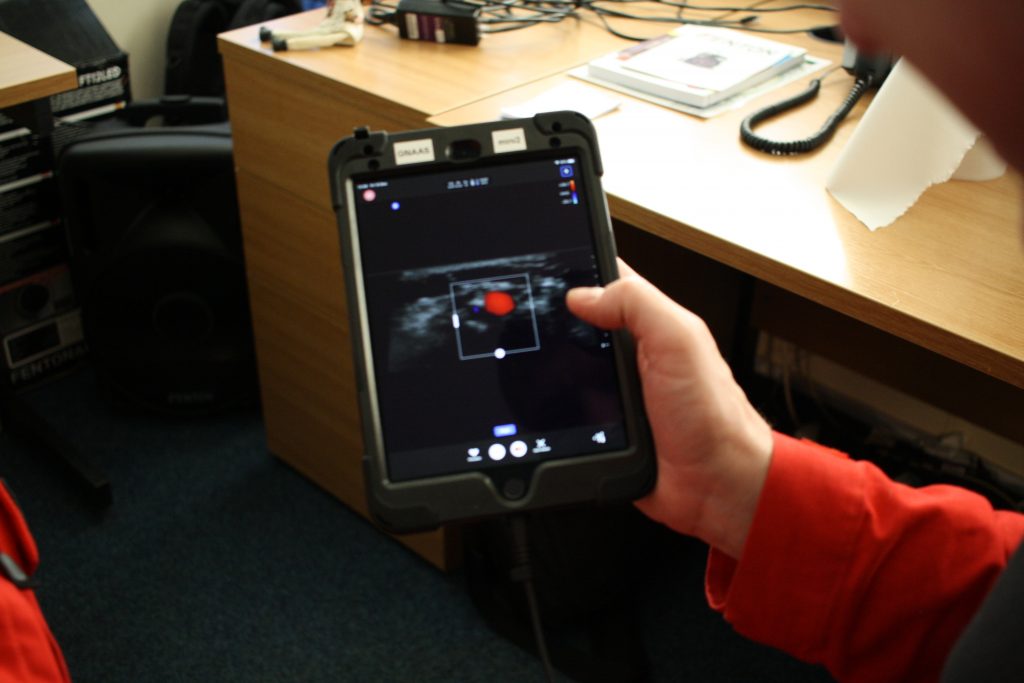 How much does this equipment cost?
This kit costs in the region of £2000 for the scanner, then it connects to an iPad mini which is another cost and then there's an annual licence on the software of £1,000.
This licence covers all the scanners GNAAS will use.
Has the introduction of this equipment changed the way you work?
Not yet but it definitely will.  We can be more clinically certain of what is going in with the patient's physiology.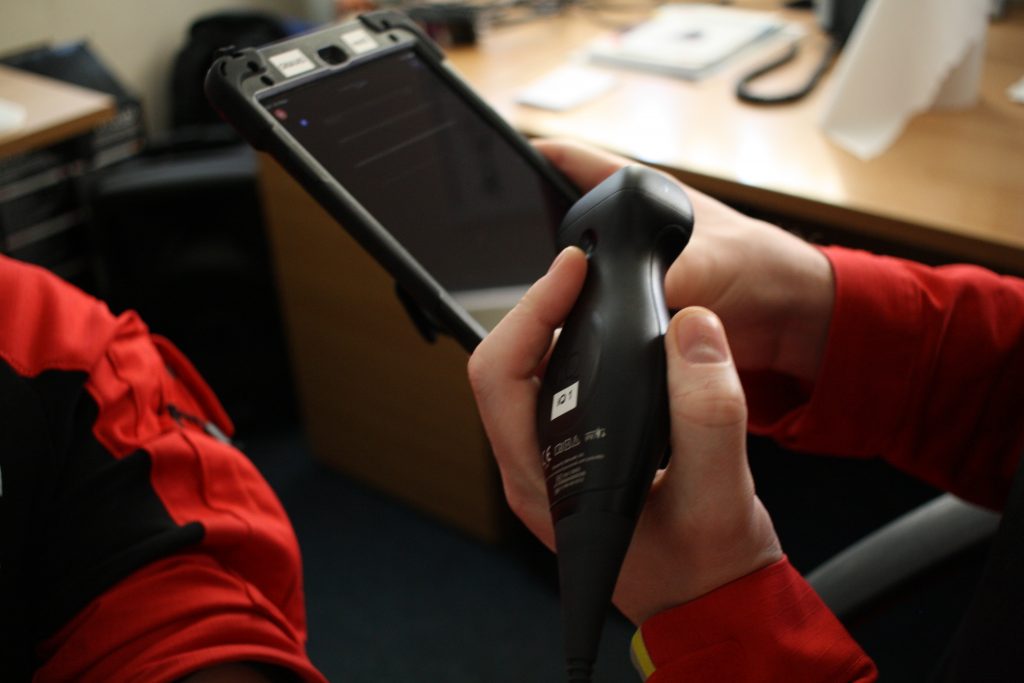 Could using this piece of equipment mean the difference between life and death?
Absolutely. Identifying a cardiac tamponade (a build up of fluid in the space between the heart and its sac) is essentially like identifying a ticking bomb that could go off in one minute or 30 seconds.
We have already had one survivor due to the correct identification of a conscious patient who had a cardiac tamponade. He had open-heart surgery which was done by me and another doctor. The patient is now out of hospital and back at home.