Adrian Wilkes-Green from Penrith was taking part in a charity hike in the Lake District on 13 July 2019 – a hike he had completed many times before, when he collapsed suddenly.
---
He said: "I was doing the Macmillan Mighty Hike around Ullswater Lake. It is a beautiful part of the world and we were really looking forward to it especially because it was a gorgeous day.
"We had reached a part of the hike where you have to walk single file due to the narrow pathway and my wife Amanda was in front of me. From this point, I have absolutely no recollection of the day."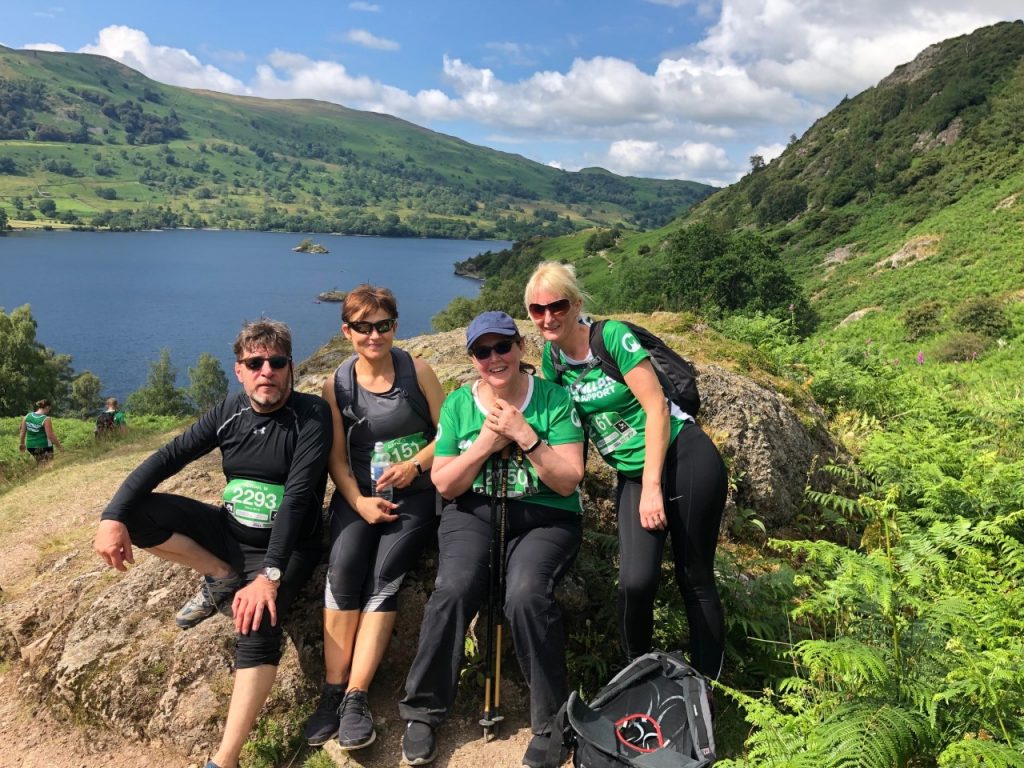 The fall
The 56-year-old had collapsed and fell off the side of the path, vanishing from sight and landing in the undergrowth below.
Adrian said: "My wife told me that we were just walking along and when she turned around, I had gone. She thought I was messing with her at first and hiding – she hadn't realised that I had collapsed.
"From then on my memory is wiped. I was out cold, and I can't even remember some of the things that happened in the weeks prior to that due to memory loss."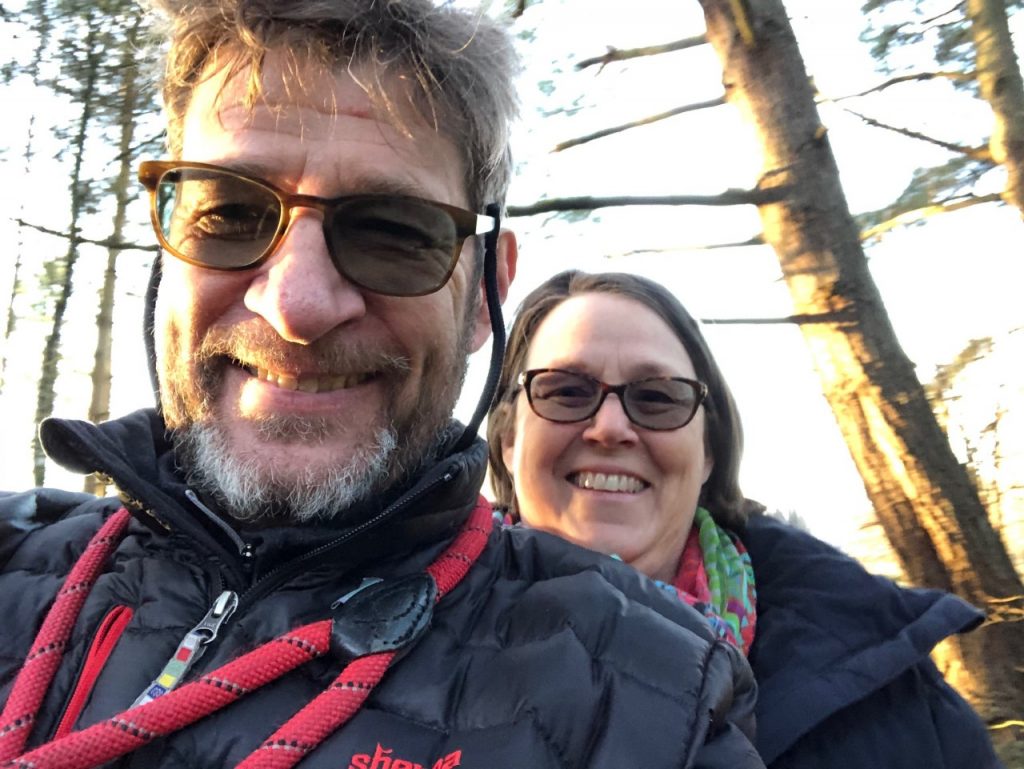 Photos on Adrian's phone from 10 minutes before his fall are the only evidence that exists to remind him of what happened that day.
Adrian's wife Amanda said: "A few of us pulled him out from the undergrowth and then a young man who was a paramedic ran over to help while everyone else tried to get signal. Luckily we had quite a few medical professionals around us.
"As soon as the Great North Air Ambulance Service (GNAAS) landed they made us feel so calm and I was so relieved to see them. They landed so close to where we were when nobody else could manage to get near."
Three weeks before the charity hike, Adrian had completed the very same walk and recalls not a single soul being around. He said: "It was bizarre how there was so many people there that day and I feel very lucky. If this had have happened the time before, I wouldn't be here today."
Recovery
GNAAS airlifted Adrian to the Cumberland Infirmary in Carlisle where he was put in a coma under heavy sedation.
He said: "It wasn't until I came around that Amanda told me what had happened. The doctors said my heart just basically stopped. I was dead to the world.
"I was in hospital for three weeks because they found shadows on my lung and couldn't fit my implantable cardioverter-defibrillator (a device that detects life-threatening heartbeat), until they knew for sure what it was."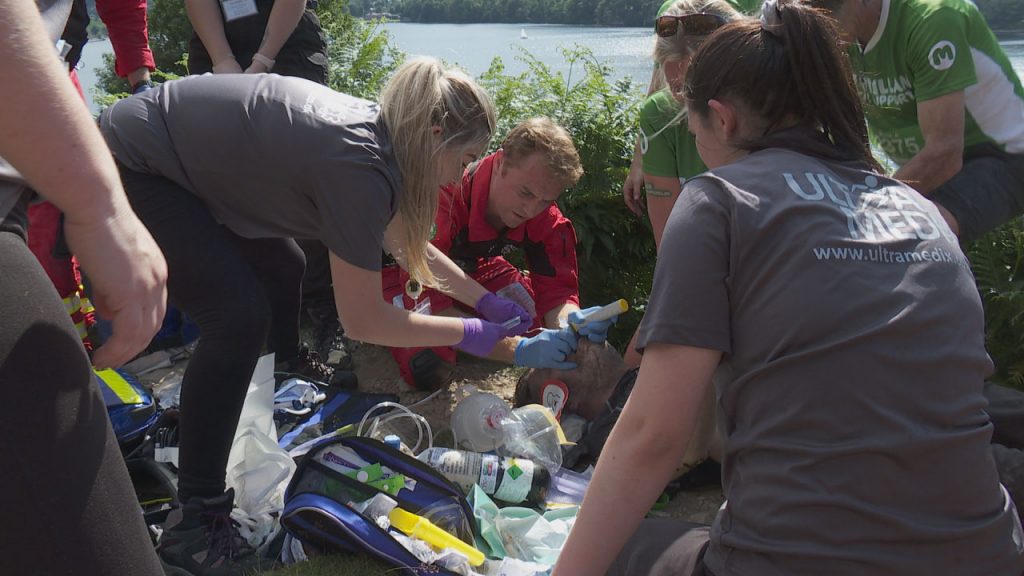 Adrian was then transferred to the Freeman Hospital in Newcastle before being sent home to rest up. He said: "The biggest problem with my recovery was due to the pain I felt in my chest and due to cracked ribs because of the pressure of CPR."
Special thanks
Adrian is now back out walking but easily becomes dizzy and breathless, so he is undergoing cardio rehabilitation and is walking the dog for at least two miles a day.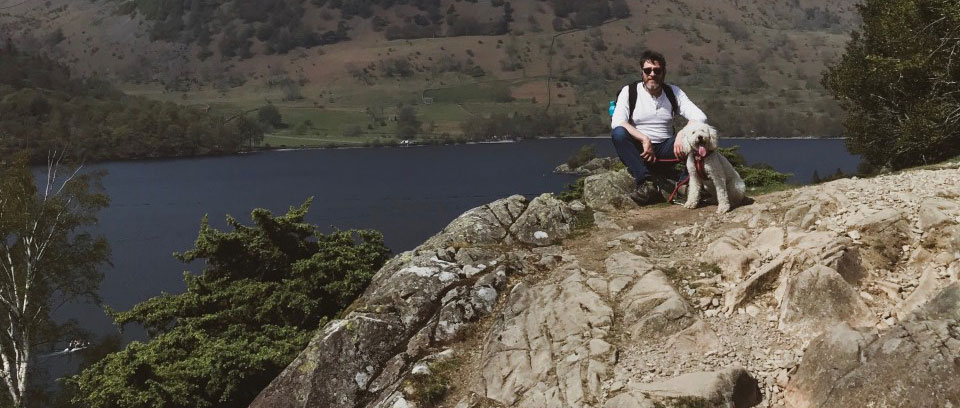 He said: "Now that I am back on track, I need to say my thank to everyone who helped me. It is completely selfless work saving hundreds of lives. The public need to know more about you and the brilliant work you do.
"I would like to say a huge thank you to all the team at GNAAS. Thank you for the dedication, skill and professionalism you gave me when I needed it most."
You can watch Adrian's story on the next episode of Emergency Helicopter Medics which airs this Sunday at 9pm on More4.