A mountain biker who was airlifted after seriously injuring himself in a crash has returned to the location of his accident to complete the Hamsterley Beast.
---
Ivan Astbury, 55, from Bishopthorpe, York, was cycling through Hamsterley Forest, County Durham, with his son Matthew, 29, when he fell on August 27 2017.
The Great North Air Ambulance Service's (GNAAS) paramedic and doctor team were called to the scene and induced Mr Astbury into a coma before flying him to James Cook University Hospital in Middlesbrough.
Mr Astbury sustained a broken scapula, a bleed on the brain, nerve damage to his eye, a dislocated finger, a broken shoulder blade, bruising to his jaw and face and other numerous cuts and bruises.
The father-of-two spent six days in hospital but has made a good recovery, though due to the nerve damage in his right eye, he is still unable to see out of it.
After the incident Mr Astbury and his two sons Matthew, and Sam, 31, signed up for the 20-mile route of the Hamsterley Beast, which takes place in Hamsterley Forest, to help raise money for GNAAS.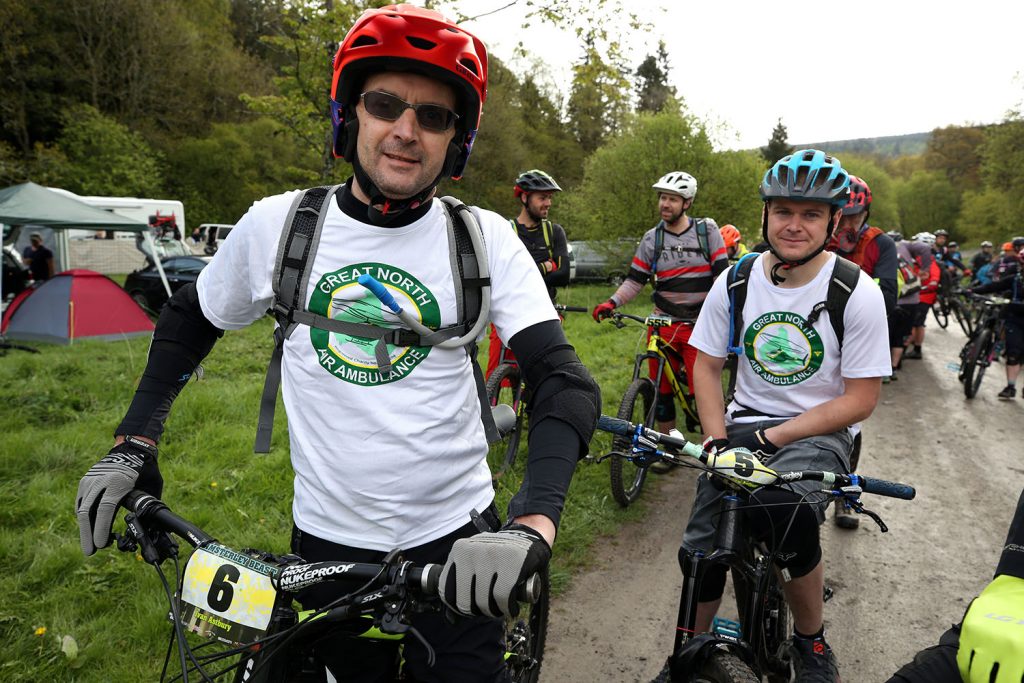 On the day of the event Mr Astbury was able to have a catch-up with one of the GNAAS paramedics Jamie Walsh, who he met at the air base last year, before they both started their planned route.
His wife Sally Astbury also volunteered as a marshall at the event and proudly watched her family take part in the grueling ride through the forest on May 13.
She said: "I was getting worried waiting for Ivan to pass by, but once I saw his distinctive orange and purple helmet coming over the little hills I was relieved. To see Ivan do the Hamsterley Beast was amazing. I'm proud of all my family for taking part but Ivan has been through a lot so it was good to see him complete it. He even cycled over the part where he had his accident."
Speaking about her experience as a volunteer, she said: "I enjoyed volunteering as a marshall. The event was well organised, the weather held and it was lovely to have a chat with everyone at the GNAAS stand and get to know them. Without a doubt I would recommend volunteering, because GNAAS has a special place in my heart.
"It was definitely worthwhile taking part in the event and I am delighted that we've raised more than £2,000 so far."
The family managed to raise the most money and were awarded a prize of a mountain biking or road cycling weekend kindly donated by Saddle Skedaddle.
However they selflessly donated it as an auction prize for GNAAS' Air Angels Ball and it raised £220.