"There can be humour in the strangest of circumstances at times. I always love listening to the answers the patients give to the question "Are you allergic to anything?" Motorbikes, horses, the wife…the list goes on."
---
Kendal-born Phil Lambert flew in to Great North Air Ambulance Service (GNAAS) after an impressive 22 years in the army. We caught up with him to find out about his career, his love of flying and the jobs he'll always remember at GNAAS.
Phil, talk us through your career from the beginning up until now?
I left school at 15, which for me at the time was not soon enough. I wasn't a fan. My dad told me to get a trade so I decided to become a bricklayer – genuinely based on me enjoying the 80's TV program Auf Wiedersehen Pet. I liked the idea of working in Germany as well.
Once I had finished my apprenticeship, I didn't fancy doing it forever. Then, one day a good friend of mine, Shaun – still best friends to this day – mentioned that you could join the Army as a pilot without any qualifications.
To be fair, it wasn't quite as straight-forward as Shaun or the careers office made out but I decided to give it a go. I stayed in the Army for 22 years – becoming a pilot after 10. I would have stayed in much longer to be honest but I was offered the job of permanent pilot at GNAAS' Langwathby base. As I was born in Kendal, Cumbria, it was a dream job offer.
I have been here for eight years. Still love it, and now I don't get shot at…haha.
What has been your favourite job outside of GNAAS?
Probably as a ground soldier in Germany before the pilots' course. We were a bunch of young lads that took the work hard play hard ethos to its extreme.
I made some amazing friends who remain so to this day – good times.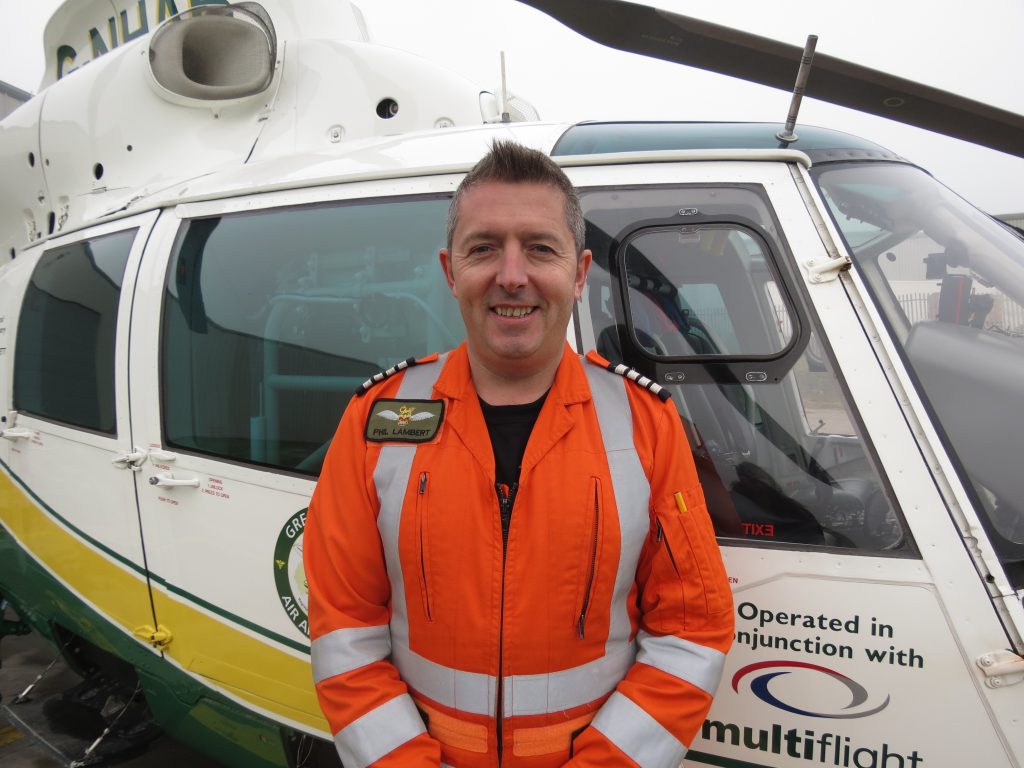 Covid-19: with your help we will fly on
What made you want to be a pilot?
Being a bricklayer in winter in the pouring rain on £27 a week! Haha. I must admit, it did sound pretty cool as well.
What was your first flying experience like with you as pilot?
I was excited but very nervous at the same time. I still remember going through the pre-take-off checks several times as I was terrified of forgetting something.
Where in the world has your job taken you in the past?
In the Army I spent a lot of time away on operations in Northern Ireland, Bosnia, Cyprus, Afghanistan, Iraq and North Yorkshire.
What is the hardest thing about your job?
It's actually knowing when not to fly. There are times, particularly in the mountains when this can be a very dangerous job because of the weather. That said, we have a lot of training and experience to help us do what we do safely.
Best thing about your job?
Being part of a team that really do make a huge difference on a daily basis.
From a flying point of view, it's getting to see the North of England from above on a blue sky day – stunning.
Is it rewarding working at GNAAS?
Tremendously. I find it especially so when past patients come to visit us. They all have their own individual stories that can be fascinating. But the fact is, some of them are only alive because of the interventions of the GNAAS crew – it's amazing really.
Covid-19: with your help we will fly on
Where in our region is your favourite place to fly over?
Without doubt, high above the Cumbrian mountains but the North East coast up by Holy Island is a close second.
Do you have stick out job while you've been at GNAAS good or bad?
As a father to my two daughters, Charlotte and Lucy, it is very sad to be at jobs involving children so some of those do stick out.
That said, there can be humour in the strangest of circumstances at times. I always love listening to the answers the patients give to the question "Are you allergic to anything?" Motorbikes, horses, the wife… the list goes on.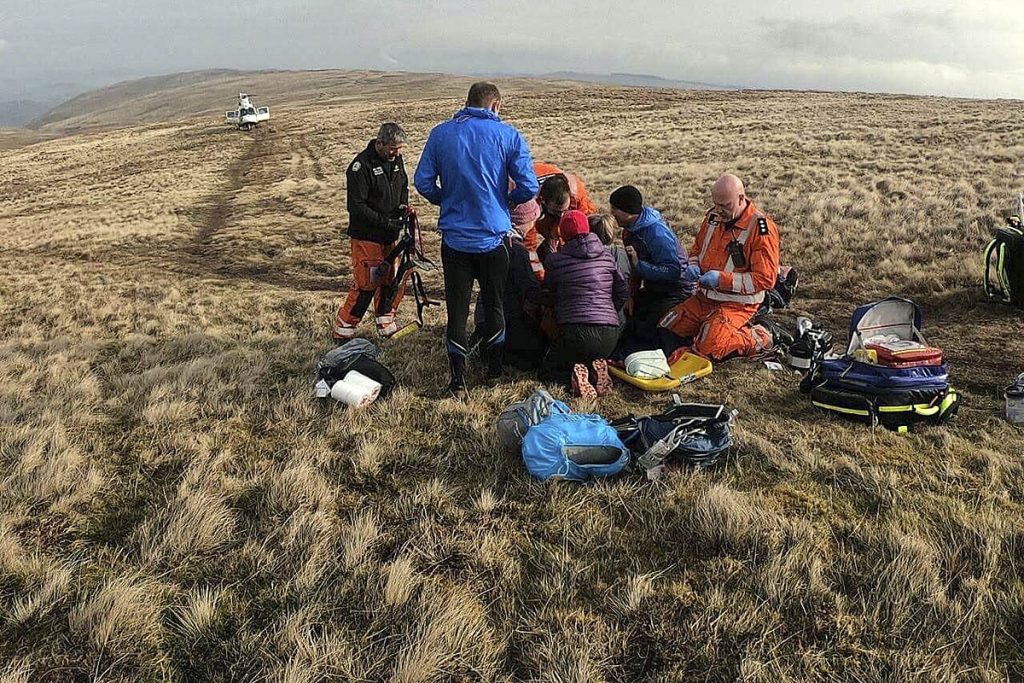 What are the team like to work with at GNAAS?
Despite all my experience and time in the Army I honestly think that the GNAAS team are not only the most professional, but nicest people I have ever worked with. We also have a great laugh which is very important at times.
I would also like to add that in my eyes, the charity support staff, fundraisers and volunteers have by far the hardest job. One I know I couldn't do, so hats off to them.