"We cover an amazing area, but flying over the Lake District still has the wow factor even after 28 years."
---
Police and super-yacht operations… 
Flying helicopters around Barbados… 
This is not the CV of James Bond, but that of GNAAS pilot Mark Griffiths. 
Mark has had a career that most people could only dream of. As chief pilot at Multiflight, GNAAS' aviation services provider, he has flown all over the world, including 13 years on our air ambulances. 
Holly Taylor interviewed him to find out more about his life and the amazing flights he will always remember.
How long have you worked at GNAAS?
I have worked at GNAAS since April 2010 so 13 years now!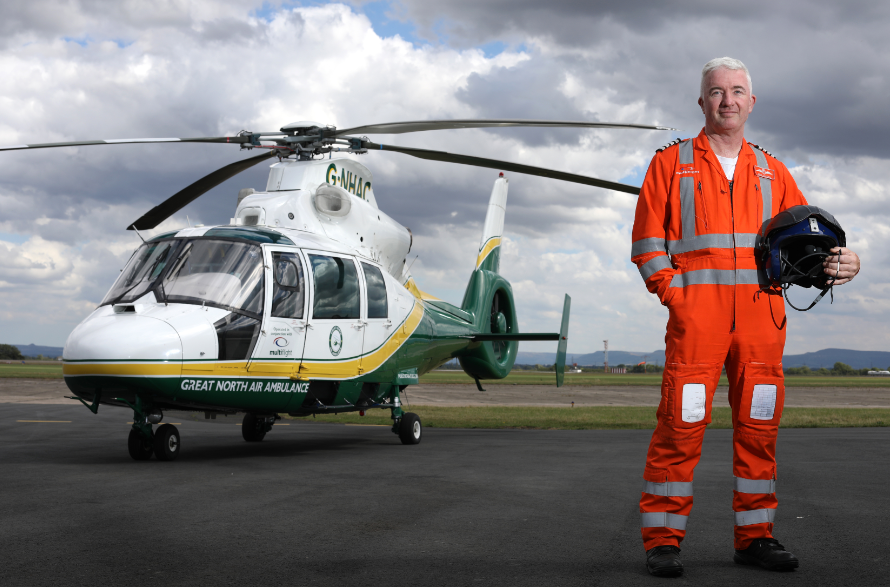 Talk me through your career from the beginning up until now?
Back in 1989, I gave up a job in electronic engineering to become a commercial helicopter pilot and instructor.
From there, I worked as a pilot and flight instructor in San Francisco from 1989 up until 1991.
As an instructor and commercial pilot, I was then offered a place at Bajan Helicopters in Barbados where I became chief pilot. I worked there from 1991 until 1995 and had a diverse spread of work from tourist flights to police and coastguard work.
I moved back to the UK and then became chief pilot of Northern Helicopters in Leeds where I stayed up until 1997 as a charter pilot and instructor/examiner.
From 1997 until the present day I have been the chief pilot of Multiflight Ltd.
GNAAS pilots and other aviation services are supplied through Mutliflight. My work with them has included police and superyacht operations and for the last 13 years, it has been at GNAAS managing the day-to-day operations as well as the charter department.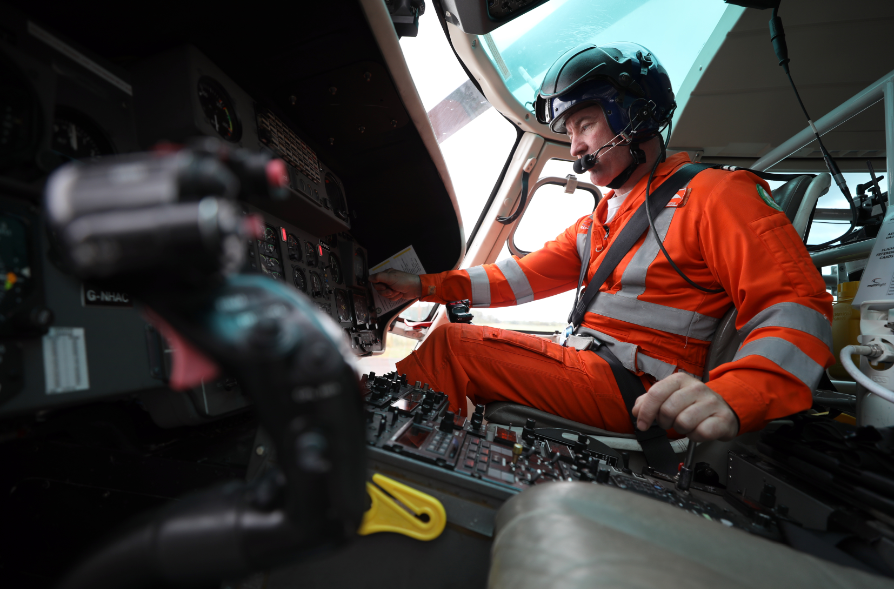 What has been your favourite job outside of GNAAS?
I really enjoy the charter flights that I still do with Multiflight.
I get to see some fantastic places and meet some really interesting people.
What made you want to be a pilot?
Watching powerline patrols at work and thinking what a fantastic job it would be – although I have never done it.
What was your first experience flying yourself like?
To be honest, I was captivated from the first flight – it's very addictive!
Where in the world has your job taken you in the past?
I have been to some extraordinary places like America, the Caribbean, and all through Europe.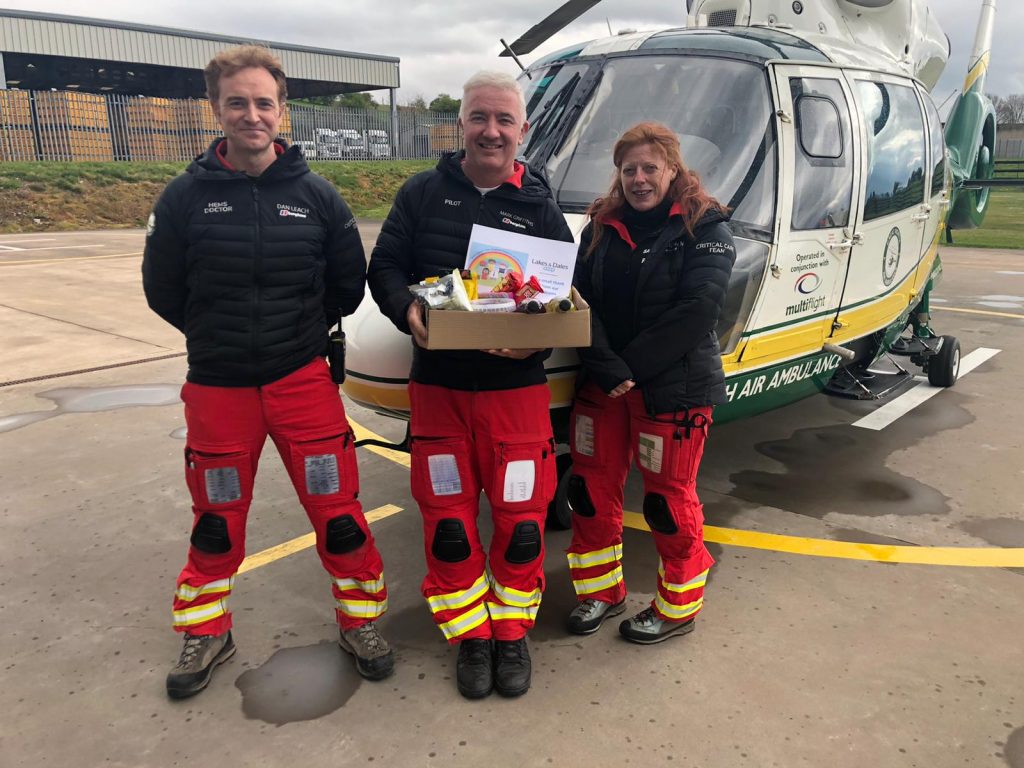 What is the hardest thing about your job?
For me, the hardest thing about doing the job at GNAAS is probably dealing with very unwell children which never gets easier.
The best thing about your job?
Being part of a very well-oiled team – from charity staff to doctors – who make the magic happen.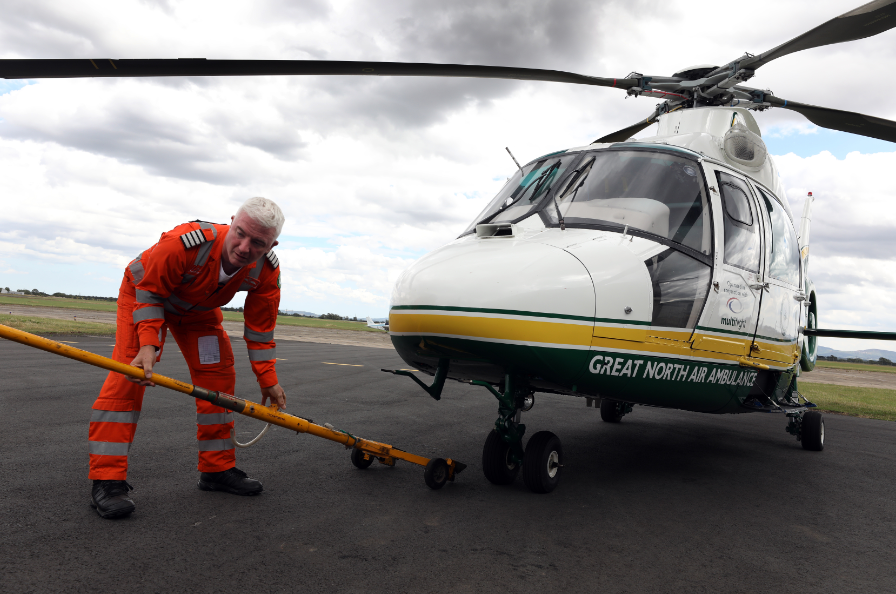 Is it rewarding working at GNAAS?
Incredibly. It is one of the few jobs that can make such a difference.
Where in our region is your favourite place to fly over?
We cover an amazing area, but the Lake District still has the wow factor even after 28 years.
Do you have a stick-out job while you've been at GNAAS good or bad?
Quite a few – some particularly when the outcome was against the odds and the patient survived.
What are the team like to work with at GNAAS?
A very dedicated set of professionals who are always striving to improve.
In addition to this, they are all very much aware of the privileged place they work.