"Is GNAAS a rewarding job? That's like asking my daughters if they like ice cream…of course it is!"
---
Tim, tell me about your role at GNAAS?
My role at GNAAS includes more than just front-line work. As a Helicopter Emergency Medical Service (HEMS) Paramedic, I also spend time on the control desk, tasking out critical care teams to those incidents where their expertise can add the most value which can be challenging at times. Like every clinician at GNAAS, I have other responsibilities focused on improving the service we provide.
How long have you worked here?
It feels like four minutes, but it's actually four years.
What made you want to work for GNAAS?
It just happened really. I have always felt driven to deliver a high standard of clinical care to the sickest of patients. That happens to be the patient group that benefit most from the care our critical care teams provide. As I gained knowledge through my career I realised I wanted to be part of that team.
Did you know you always wanted to be a paramedic?
I think I was about eight. I have a family member who used to work in the emergency department of my local hospital. I kept seeing ambulances bringing patients in and that sparked an interest. Whether it's developed over the years or has always been there I do not know, but if someone has a problem I want to help.  I've always been an outdoor person, the thought of being stuck inside for work scares me, so being a paramedic ticks both those boxes.
What was your first day like at GNAAS?
I seem to remember thinking I'd wake up at some point and that someone was going to tell me I was dreaming! That alongside the realisation that I had A LOT to learn.
What does your role at GNAAS involve on a daily basis?
Making coffee…
My role for the day depends on what I am doing that shift. If I'm operational then the focus is on making sure we are ready to go, tasking the team, and delivering critical care wherever it's needed.
If I'm on an admin day my focus is around ensuring myself and the team continue to learn and develop our service for the future. I am very much aware that we exist wholly through public donations. This serves to fuel a passion for delivering critical care to a high standard which can be seen throughout the organisation.
Seriously though ….. I'm fuelled by coffee!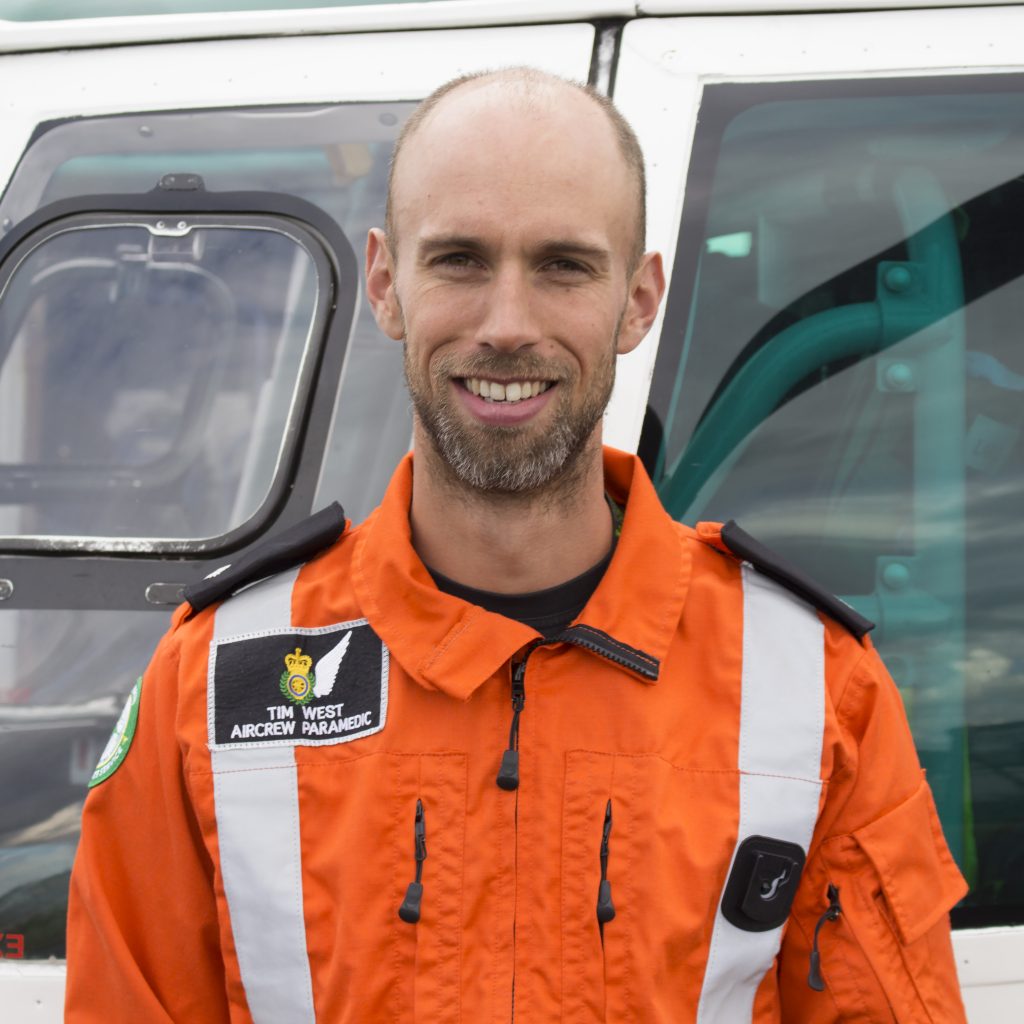 What jobs have you done before you came to GNAAS?
When I left college I had three years before I could apply for the ambulance service. At that time there was no university option to become a Paramedic so I spent those three years gaining experience within healthcare and ending up as a health care assistant in Accident & Emergency.
From 2005 until joining GNAAS I worked my way up to paramedic within the North East Ambulance Service (NEAS) and some of my free time was spent as a volunteer with my local mountain rescue team. This combined my medical knowledge with my love of the outdoors.
From a personal development perspective, the training and experience gained within mountain rescue significantly enhanced my ability to work effectively with, and lead a team as well as problem solve in the most challenging of environments.
What do you find to be the most difficult part of the job?
Running out of coffee! That emergency is on a scale most tea drinkers will not understand.
What is the most enjoyable part?
Working for GNAAS is a privilege in itself and there are many enjoyable aspects. The team here are highly motivated, driven individuals who are a pleasure to work with.
I do enjoy the flights back to the base though, your only focus is on flying, which usually involved looking out of the window at the view!
What are the team like to work with?
Work hard, play hard. That about sums us up.
Is it a rewarding job?
That is like asking if my daughters like ice cream!  Yes, it is.
To help shape future clinical practice, we follow up most of our patients to learn from the outcomes. Having this insight can be hugely rewarding. Occasionally I get to meet the patients we have helped which is often accompanied by a feeling of pride in what the whole team, and the public, have achieved.
Has there been a job that will always stick out for you while you've worked here – what happened?
There are many jobs that stand out, a small few are not a positive memory.
Our teams respond to the sickest of patients and we are all aware of what that involves. There has been a lot of discussions nationally around the impact on mental health in our emergency service workers and with good reason.
One huge positive about working at GNAAS is the support that comes from within, driven by a shared understanding of experiences and a desire to support and learn from each other.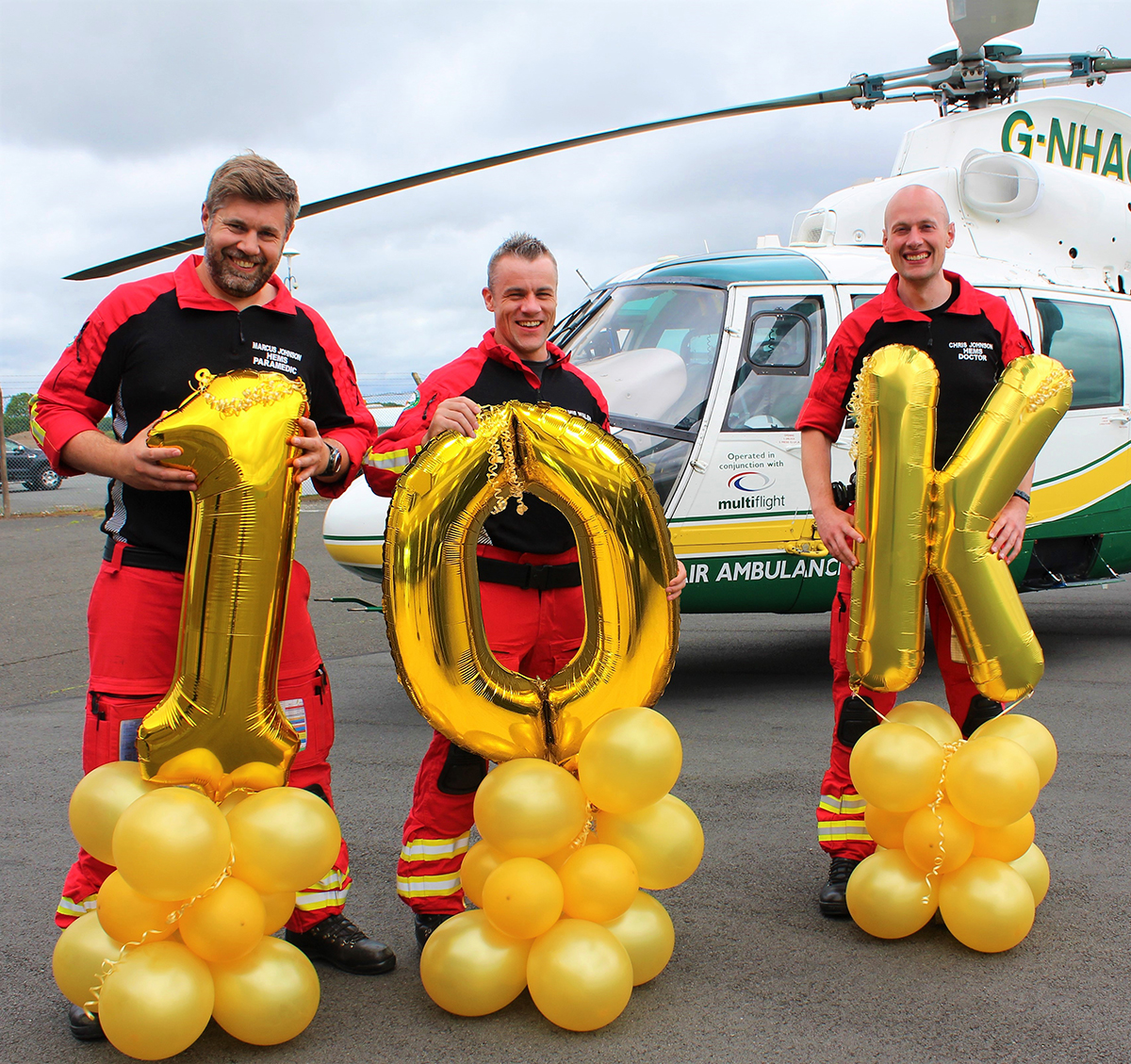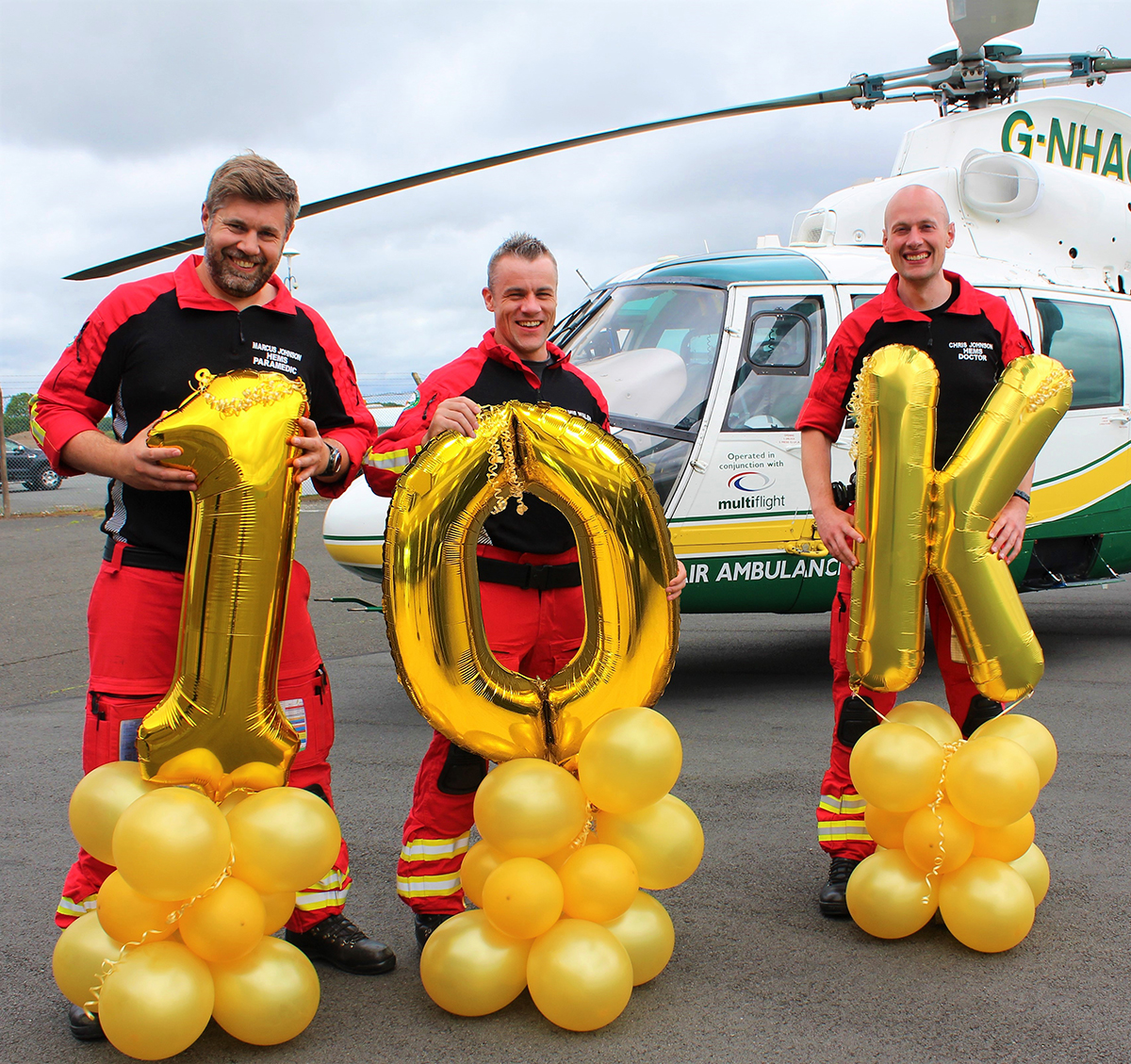 Buy your raffle tickets
Support your air ambulance by playing the raffle and you could win the £10,000 top prize!
Tickets £1 each. Draw date: 11 December 2020.