"My favourite part of the job is getting to fly around the best part of the country helping the people who need it the most. It's a privilege."
---
When Jamie Walsh landed at the Great North Air Ambulance Service (GNAAS) in 2015, he felt as though he almost didn't belong. Fast forward five years and not only is Jamie a HEMS paramedic, he is now also one of the charity's training managers, helping to run GNAAS' most sought after courses which welcomes participants from all over the world.
We caught up with him to find out more about his job:
Jamie, tell me about your role at GNAAS?
I'm a HEMS paramedic and I am also the training manager at GNAAS. I look after the training of our operational staff internally and I help run the training courses we provide externally like the HEMS crew course and the pre-hospital anaesthesia course.
I have been here for five years now and it's absolutely flown by.
Where did you work before this?
I started with the ambulance service on patient transport 12 years ago. I did that for a year then got onto a student paramedic course. Once I was qualified, I then worked on a double-crewed ambulance in Chester-Le-Street for a couple of years, then rapid response for a couple of years before going onto the Hazardous Area Response Team (HART) for four years.
HART is the ambulance services resource that is there to deal with any major incidents that may occur, or incidents with multiple patients as well as deal with patients in potentially hazardous environments such as flooding, collapsed structures or at height.
GNAAS has been the best job I have had, working as part of this team is unbelievable.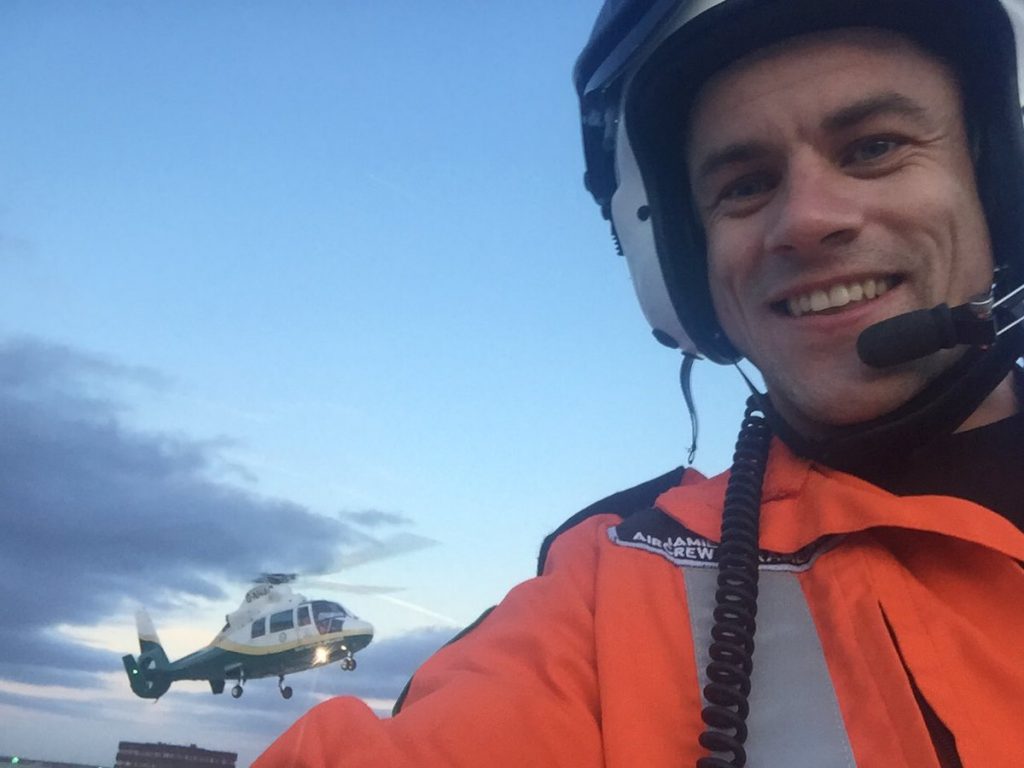 We want to become a 24/7 service. Click to help us.
What's the favourite part of being a paramedic?
My favourite part of the job is getting to fly around the best part of the county helping the people who need it the most. It's a privilege.
When I decided to train as a paramedic you look at this job here at GNAAS as the pinnacle of what you can become. Everyone wants it. It's not just about being on the helicopter, it's dealing with the most critically ill person in that part of the country at that time and being able to make a difference to their lives by delivering the critical care they need.
What's the hardest part of being a paramedic?
The hardest part for me is working on the air desk and trying to establish whether the aircraft is needed with limited information then having to decide whether that patient needs the critical care team or not.
We want to become a 24/7 service. Click to help us.
Do you have a standout job whilst you have been at GNAAS?
We went to a job where a guy had fallen about 300ft from Helvellyn in the Lake District. He was alive and conscious, but the aircraft couldn't fly to him as the clouds were too low. We had to land at the bottom of the mountain and hike up to get to him.
We ended up giving him an anaesthetic on the side of the mountain, there was some difficult decision making on how to manage him effectively and get him off the mountain. We hiked back down below the cloud and eventually managed to airlift him to the Royal Victoria Infirmary in Newcastle, and he's made a full recovery.
It was a hard job. Not only was it mentally draining as there were lots of decisions to be made regarding medical interventions in a remote location, but it was also physically exhausting as we had a 20kg kit bag each to carry up the side of the mountain to get to him.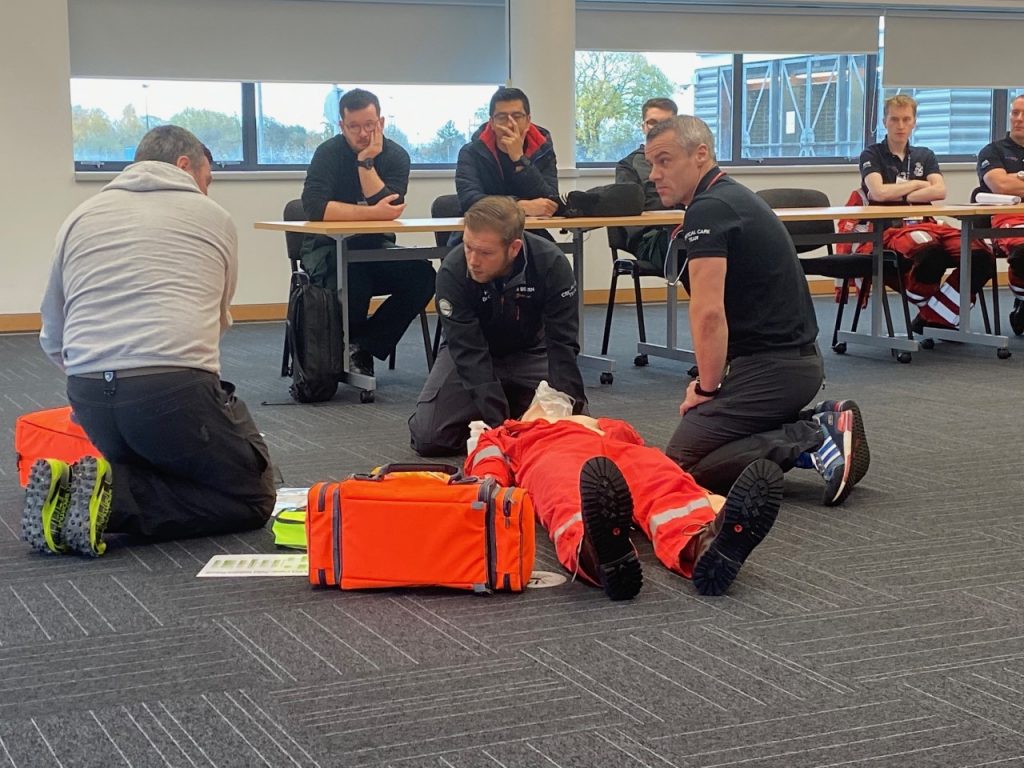 We want to become a 24/7 service. Click to help us.
Can you remember your first day at GNAAS?
I don't remember a lot about my first day but leading up to it I was both nervous and excited because you know you are coming into a team that are high performing and are very knowledgeable and good at what they do. You almost feel like you don't belong, a bit of imposter syndrome. I still feel like that now and am constantly pushing myself and striving to work hard and prove this is where I belong.
What makes it all worthwhile?
Being able to help people when they're at their lowest point potentially having the worst day of their lives and being able to make a difference to them and their family.  It is unreal to see what people that you've never met before do to make this charity work like running marathons, shaving their hair off for sponsorship…it's pretty special to be part of.
We want to become a 24/7 service. Click to help us.

Do you enjoy the training aspects of your job?
The training courses we provide see people come from all over the world like Costa Rica, New Zealand, Germany, Holland and even America. They all come because of the reputation we have as world leaders in delivering training so to be a part of it, to be one of the team that help coordinate and teach on these courses is fantastic.
Also, we learn a lot from the wide variety of people from all over the word that come to complete our courses, we learn about how other systems work around the world.  You can't help but enjoy it and be passionate about it because you're surrounded by people who are all passionate about it as well.