"In my opinion, I have one of the most rewarding jobs ever."
---
Colin Clark started his career as a paramedic at the Great North Air Ambulance Service (GNAAS) back in 2005. He's now deputy director of operations and believes he has one of the most rewarding jobs ever.
We caught up with Colin to find out more about his time at the charity and just why he believes his job is so special…
Colin, tell me about your role?
At the Great North Air Ambulance Service I have two roles. I am deputy director of operations and I am also a paramedic. I have worked here since 2005!
What made you want to work for GNAAS?
When I started working at GNAAS, it was in its infancy really. The charity was only just starting to directly employ its paramedics, and doctors were fairly scarce. GNAAS was aiming to introduce advanced care, that is normally only reserved for patients in hospital, but by the roadside.
I knew by working there, I would be able to make a difference to pre-hospital care across the region and it was an exciting opportunity.
Did you know you always wanted to be a paramedic?
No I didn't actually. I had several jobs and professions before I decided to join the ambulance service but I have never looked back.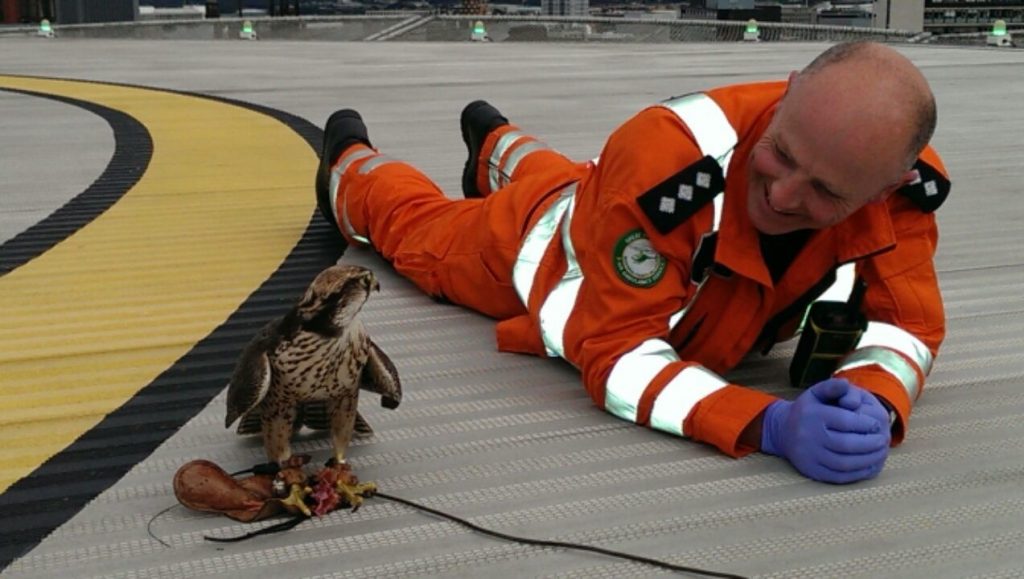 What does your role at GNAAS involve on a daily basis?
My role as director of operations within the charity is more of a strategic role than anything else. The role is primarily concerned with looking at ways to improve how the operations department is ran.
I am also still part of the critical care team as a paramedic and I still both fly in the helicopter and attend overnight incidents on the MERIT car.
What jobs have you done before you came to GNAAS?
Before being part of the team at GNAAS, I had a number of jobs. I have worked within the travel and tourism industry, I have worked in an office and I have even been a driving instructor all before joining the ambulance service and then coming to the charity.
What do you find to be the most difficult part of the job?
For me, the hardest part of the job has to be seeing the impact incidents have on the lives of others. Witnessing relatives and friends of a patient and seeing the effect losing a loved one has on them is never easy.
What is the most enjoyable part?
The most enjoyable part of the job for me without a doubt is meeting former patients who without GNAAS, may not have survived. It is truly amazing and a pleasure to be a part of.
What are the team like to work with?
The team here are amazing. They are professional, caring and hard-working and they all have a fantastic sense of humour.
In my opinion, I  have one of the most rewarding jobs ever.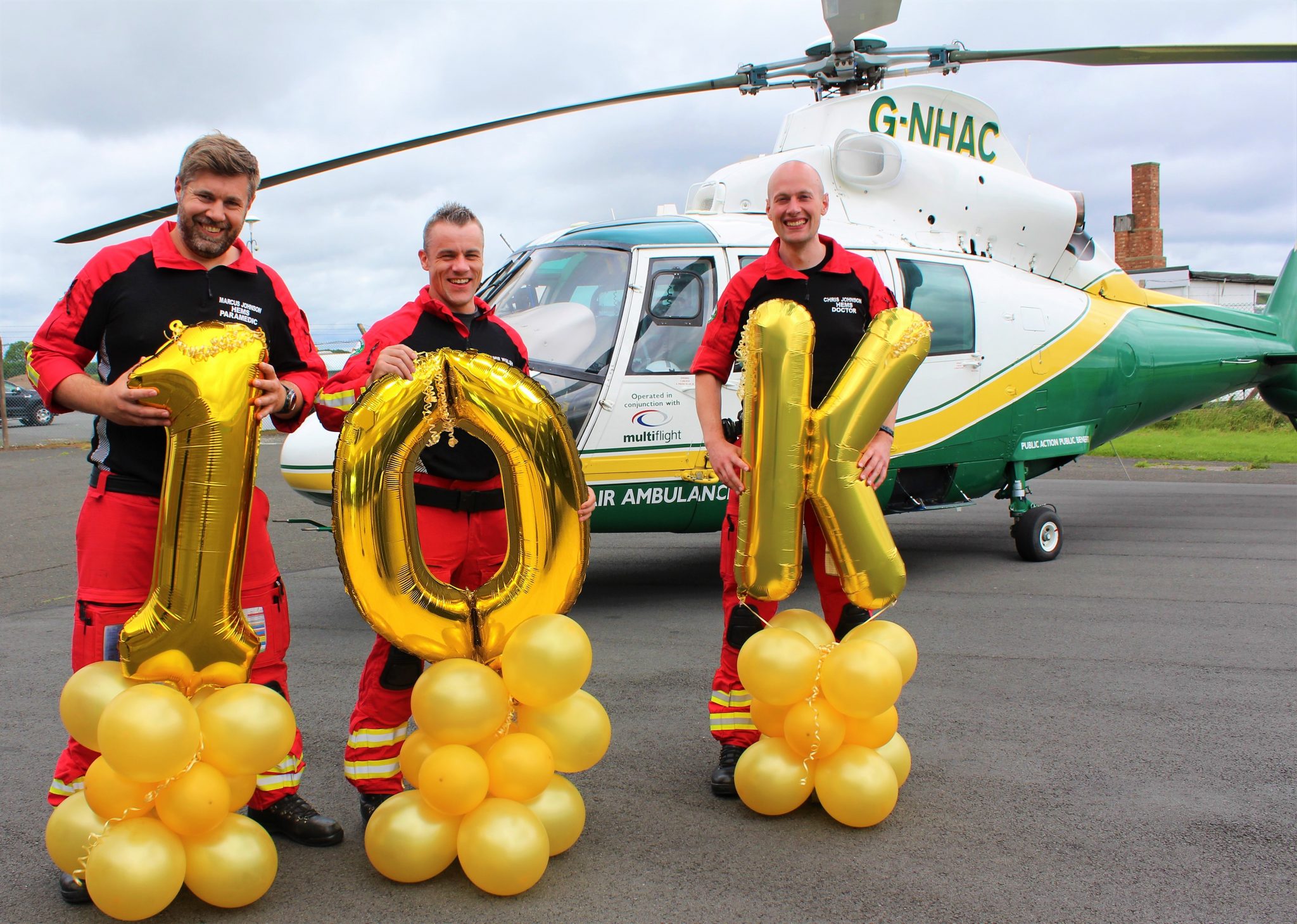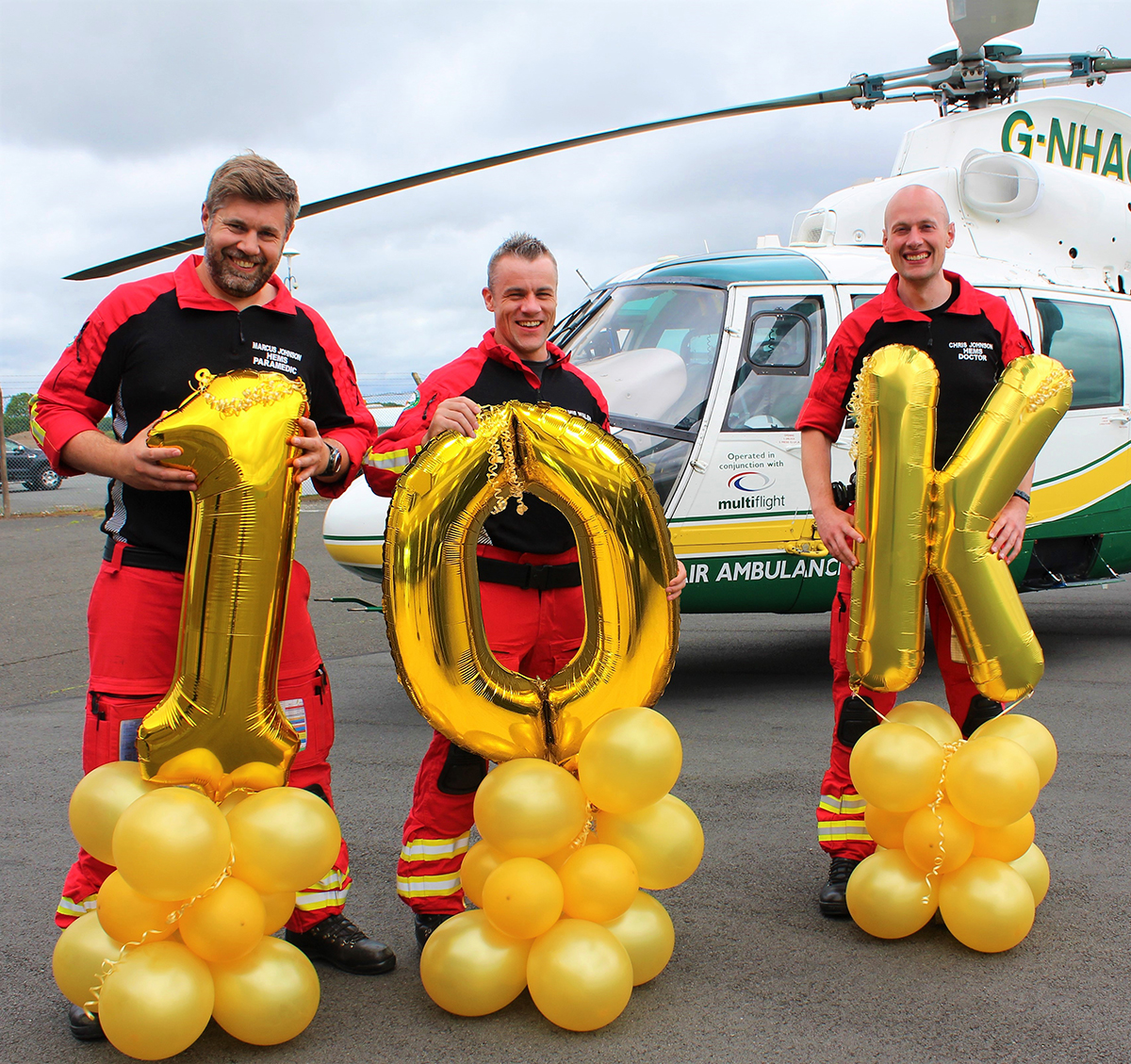 Enter the raffle
Support your air ambulance by playing the raffle and you could win the £10,000 top prize!
£1 per ticket. Draw date: 11 December 2020.