Last week, we learned of the passing of former patient ambassador, Martin Levinson from Gosforth.
---
Sadly, Martin died before Christmas of natural causes. Although we never had the chance to publish his story in Martin's lifetime, his family have asked if we would still share it. 
This is Martin's story…
A walker needed the help of specialist rescue teams when a path collapsed, sending him tumbling onto a dry riverbed.
Gosforth man Martin Levinson sustained serious head injuries after falling around 6ft onto rocks while out with his friends.   
The 71-year-old had been leading his walking group on a circular route around Catton, North Yorkshire in August last year when the incident happened. 
Martin who is originally from Hartlepool, said: "There were seven others behind me, but everyone finished the walk that day bar me.  
"The group said I disappeared from the path and smashed onto the dry riverbed below, hitting my head on a boulder on the way down. I have since been told there was blood everywhere." 
Luckily, two members of Martin's walking group were on hand to help. One of the walkers being a retired nurse and the other, a pharmacist, who knew immediately that they needed to call for help.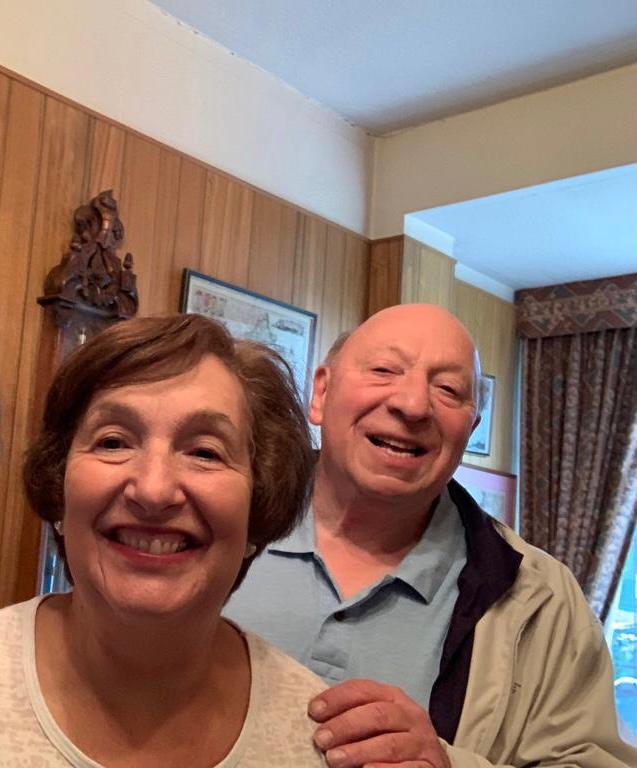 Martin said: "The North East Ambulance Service (NEAS) arrived and climbed down into the gulley but realised they couldn't get me out. I am 18 stone, and it was a 6ft drop so it was never going to be easy. 
"It wasn't long until the Great North Air Ambulance Service and the Mountain Rescue Team (MRT) arrived to help. One of the MRT members who is a painter and decorator in his day job actually arrived still in his overalls." 
Martin was flown to the Royal Victoria Infirmary in Newcastle where he was placed in an induced coma and after nine days in hospital, he was allowed to go home.  
Martin's wife Brenda was waiting at home when she got the call about his accident. She said: "I always get a text from Martin to let me know his estimated time of arrival home but this day I didn't. 
"I was so worried.'" 
Martin added: "I am an optimist, and it has been my positivity that has got me through." 
Together we can secure the future of critical care.
This year, we need to raise £6.4 million to guarantee we can continue our life-saving mission.
Donate now