"If you find your passion, strive for it and don't give up no matter how many hurdles you may face. I promise, it'll all be worth it in the end."
---
Back in June 2021, the Great North Air Ambulance Service (GNAAS) welcomed Aussie Jemma Kirby to its critical care team.
36-year-old Jemma would be the first female paramedic to be based over at its Teesside headquarters – working primarily on the charity's Guardian of the North II helicopter.  
A year has passed since she joined the organisation.
Jemma opened up to Holly Taylor about the highs and lows of her first 365 days in the sky.
In her own words, this is her account:
Back in 2021, GNAAS advertised for a HEMS paramedic.
I thought about being a paramedic while in school in Tasmania but there was no degree available there and I didn't want to move to the mainland at that point in my life. I also considered being a police officer, but I knew deep down that my passion was in healthcare.
I was initially hesitant to apply for GNAAS as I was worried I wouldn't be successful due to a number of different factors. But I put my pride to the side and gave it a shot.
The interview was challenging and gruelling but at the same time, it was ultimately a great learning experience and I weirdly enjoyed being pushed to the limit.
The night before the interview I could barely sleep and then when the day actually came around, I couldn't eat a thing all day. I spent the morning doing a final run-through of things I thought may come up but typically none of it did!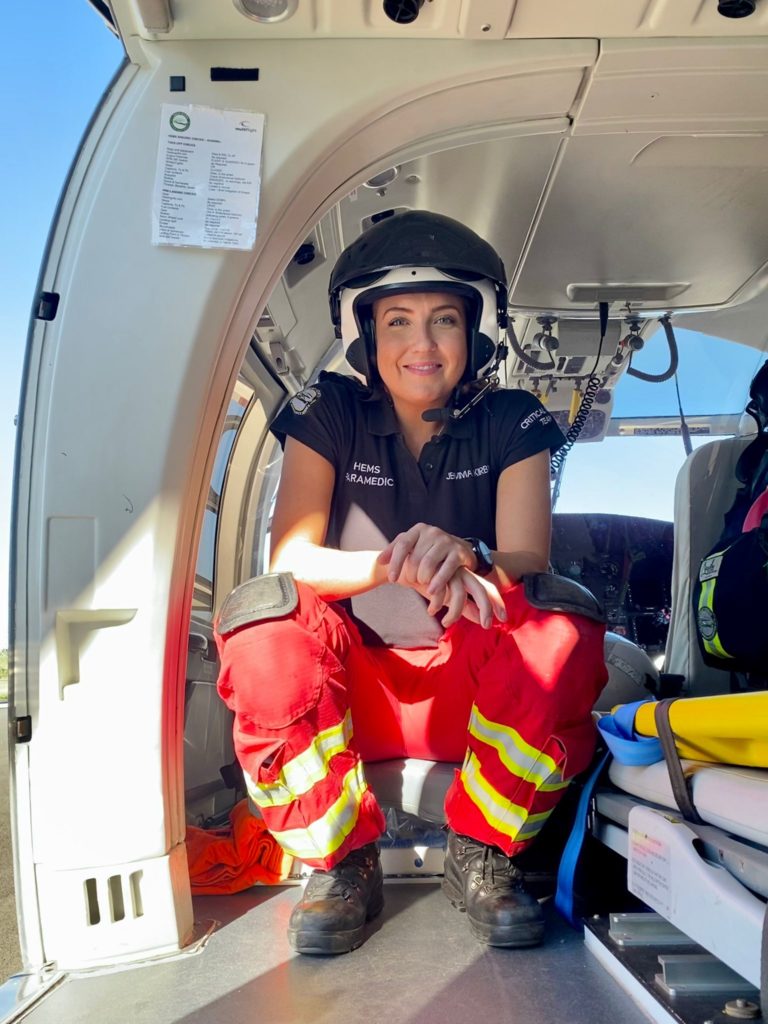 Remarkably, I was successful, and I started working with GNAAS in July 2021.
I was on my way out of the door to go to work and I got the call from the director of operations at GNAAS, Andy Mawson. At first, I thought the tone of his voice meant I wasn't successful, so I thanked him for the opportunity but then he said I had the job! I was so emotional, I cried on the phone.
My family were all so happy for me.
I was the first female HEMS paramedic to be employed for the Teesside base – Sarah Graham works at the Cumbrian base, and we've since had Hollie Smith start with us in Teesside too.
HEMS has traditionally been a very male-dominated environment, but I've received nothing but support and encouragement from my colleagues from the moment my little size six boots stepped into the crew room.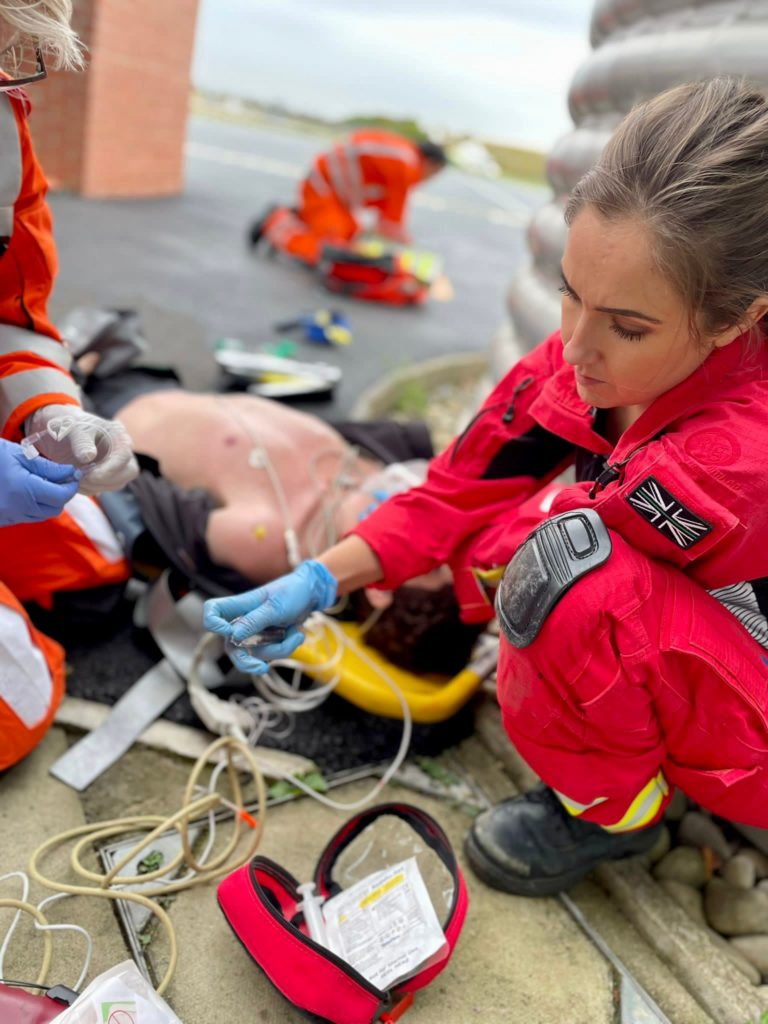 The team was amazing. They were so welcoming, and they made me feel like I had always been there.
I honestly couldn't wipe the grin off my face when I went up in the helicopter for the first time. It was amazing! It definitely has to be the most exciting way to get to an incident ever.
GNAAS or any other HEMS teams for that matter, attend incidents where critical care interventions (beyond the scope of practice for frontline ambulance crews) may be required. It's often referred to as "bringing the hospital to the roadside" as we can perform surgical procedures, give anaesthetics and administer blood products in order to stabilise patients for transport to hospital.
It's a matter of performing these procedures at the earliest opportunity, in order to save a person's life. Not every call-out has been easy at GNAAS.
Obviously, the call-outs where we make a huge difference to someone's life are my favourite but we have to take the small wins whenever they come by.
People may not know, but the Great North Air Ambulance Service is a charity. We don't receive any government funding, and the care we are able to provide is based completely on donations. It probably doesn't come as a surprise, but helicopters aren't cheap to run.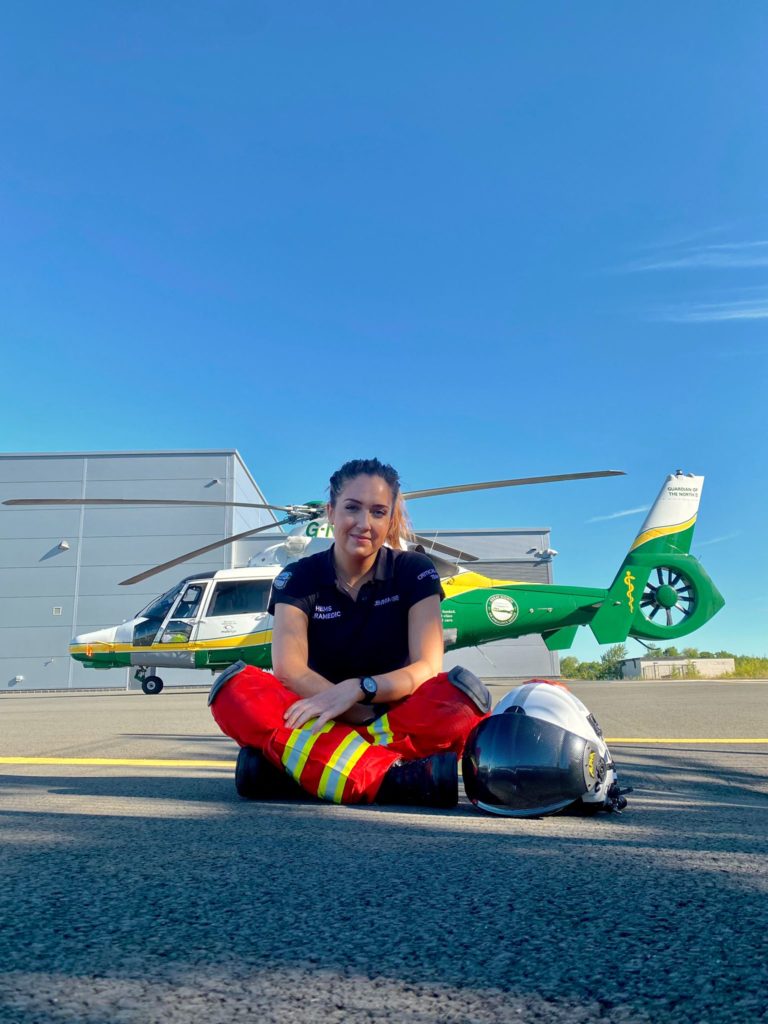 Being a HEMS critical care paramedic is a massive honour and personal achievement.
I have learned so much in my first year at the charity and can't wait to learn some more and consolidate my skills. My year as a paramedic here has completely exceeded my expectations.
I knew it was going to be amazing – but it really is something else and the view from the office always helps, ha!
I still have days where I wake up and need a minute to realise it isn't a dream. But the job doesn't come without its challenges.
We often see people on the worst day of their lives. Experiencing the most unimaginable pain. Whether it be physical or emotional. You need a certain level of personal resilience to deal with that, but it's a job where you can make a difference.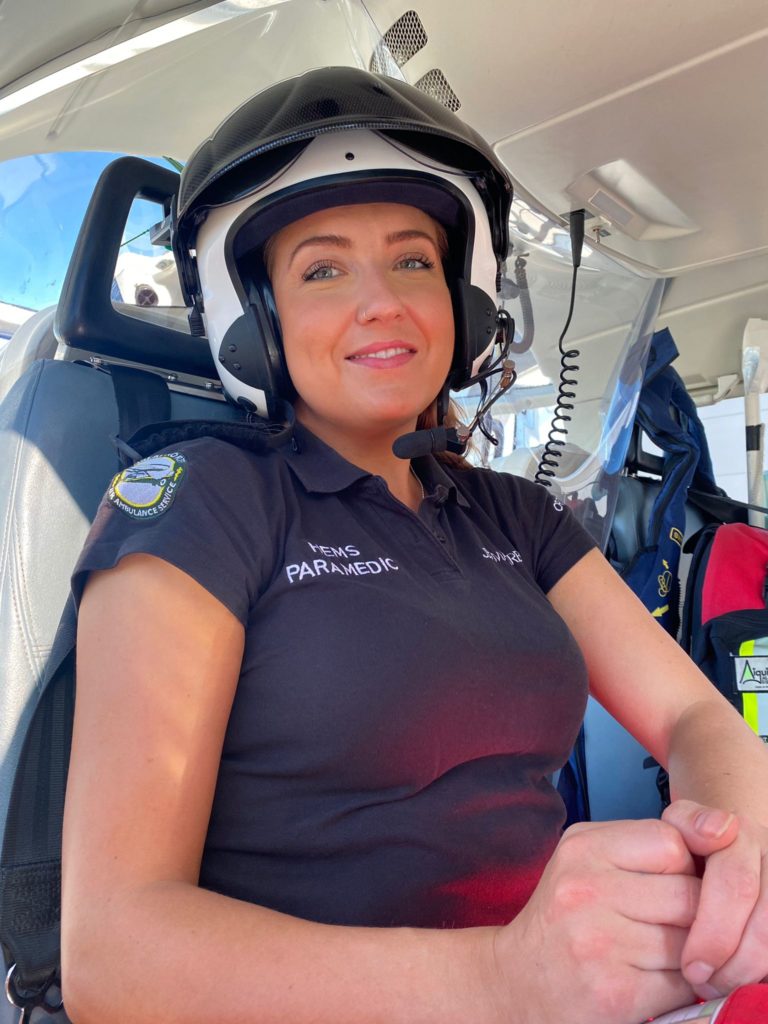 You can go home at the end of a shift knowing that without a doubt, you've made a difference. You've changed a life. You may have even saved a life.
So, with that in mind – I wouldn't change it for a second. If you find your passion, strive for it and don't give up no matter how many hurdles you may face. I promise, it'll all be worth it in the end.