One of our Team GNAAS runners will be travelling from France to take part in the Great North Run this September. Here is the story of why she decided to support a charity in the North of England.
---
Brigitta Vilmos was born and raised in Hungary but once she finished high school she travelled around Europe while studying for her University degree.
She said: "I have a BSc in Management from a French Business School which has six campuses across Europe, so I studied during my first year in London, the second in Turin in Italy, and the third in Berlin. Currently I'm living in Bordeaux, in France, with my boyfriend and I'm working in aviation consulting."
The 23-year-old claims that aviation is her biggest passion and she's attracted to everything associated with flying, including the Great North Air Ambulance Service (GNAAS).
Nearly a year ago, Brigitta started watching GNAAS on Air Ambulance ER on YouTube, before watching Emergency Helicopter Medics on All4.
She said: "The aviation industry is mostly about taking people on holiday, or for business, or to see family and friends, but to use it to save lives is absolutely unique. I find there is nothing more rewarding than combining aviation with medicine and bringing by air a hospital emergency unit to the road side. I admire and respect so much the crew working for GNAAS – the doctors, the paramedics, the pilots, who save lives and help people who need them most. I wish other countries would offer the same services, and have the right people, with the right equipment when and where you need them most."
As well as having a passion for aviation, sport has played an important role in Brigitta's life and she tries to maintain a healthy lifestyle.
She said: "I have a junior tennis player background, and previously I completed two half marathons. I also took part in Nike running events as Running Ambassador and during my time at university I was the president of the Well Being Society, motivating people to do sport and live a healthy lifestyle."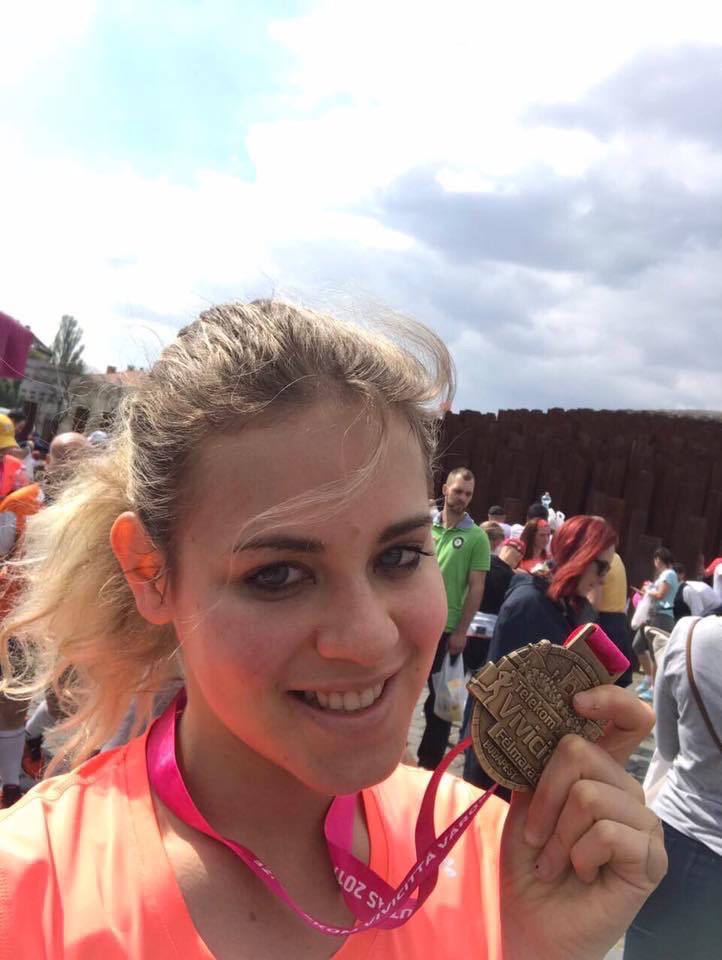 When Brigitta saw there were places available for the Great North Run she decided to sign up and join Team GNAAS so she could raise funds for the charity.
She said: "When I read about the GNAAS team for the Great North Run, I was straight away convinced there couldn't be a better occasion for my third half marathon. Running for a great cause and supporting GNAAS gives me even more motivation to perform well."
Secure your spot on the startline of the Great North Run.