Earlier this year, Alastair Gibson's life was thrown into turmoil when his dad collapsed at home.
---
The 17-year-old of Hexham said: "It happened around 10.30pm.  We found out it was a heart attack. We did what we could for him, but it is a total blur.
"The circumstances of losing my dad in the way we did will stick with me forever."
Backing the appeal
Since then, Alastair has made it his mission to go above and beyond to thank the people that came to help his father and is now behind GNAAS' newly launched critical care 24/7 appeal.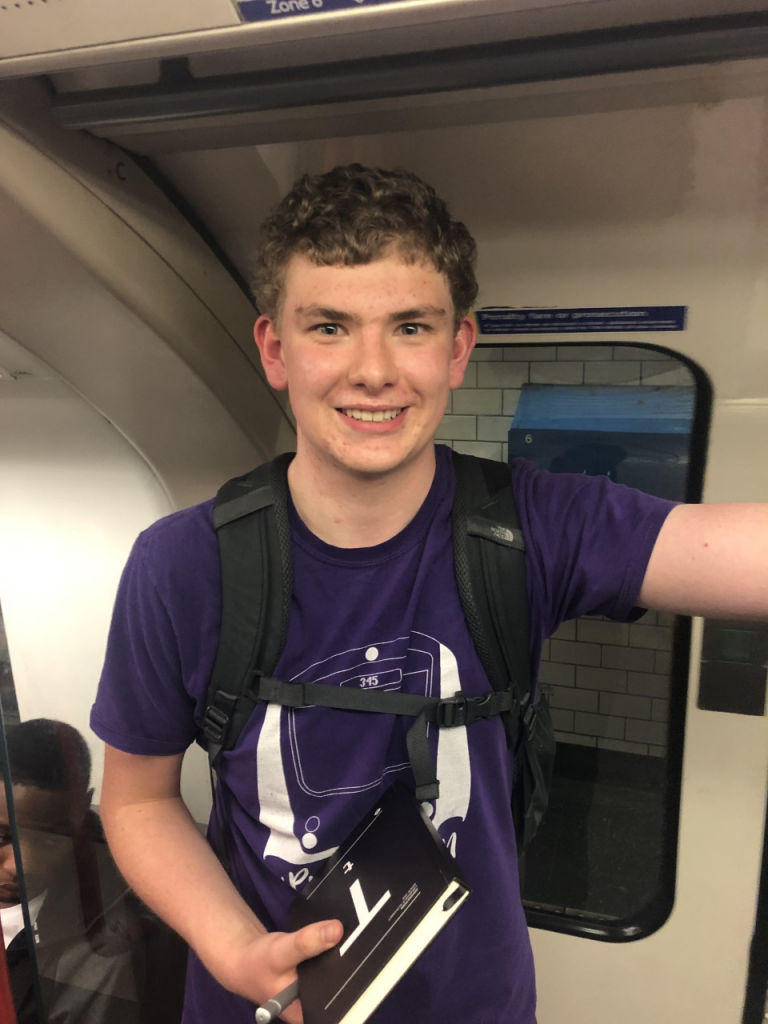 He said: "I feel like this 24/7 campaign has come at the perfect time. GNAAS have hit the nail on the head – four nights really is not enough.
"Situations like my dads can happen anytime and anywhere. You can't predict the future – especially with situations like mine. There is always going to be more of a demand for this service on certain nights of the week, but every night is equally important."
In 2015, in partnership with the North East Ambulance Service, GNAAS started providing a rapid response car service, staffed with a doctor and paramedic on Friday and Saturday nights. This was expanded last year to include Thursday and Sunday nights. Our car and crew work throughout the night and travel across the North East as the need arises.
Now, we are asking the public to help raise the additional funding required to activate our team every hour of every day if needed. We have launched the Critical Care 24/7 Appeal to help achieve this.
Alastair added: "My experience with the all-night car service was absolutely brilliant, just fantastic. The team were there straight away.
"They were supportive of me and what I had just done for my dad. I was made to feel so comfortable – they were just superb."
The GNAAS rapid response cars come equipped with all the same kit as is found on the charity's aircraft. This includes blood and plasma supplies which often make a critical difference to patients on scene.
Before 2015, such treatments were not available outside of the hospital at times when the aircraft was offline.
Fundraising
Alastair's GNAAS fundraising began in August this year when he decided to embark upon an unusual fundraising event.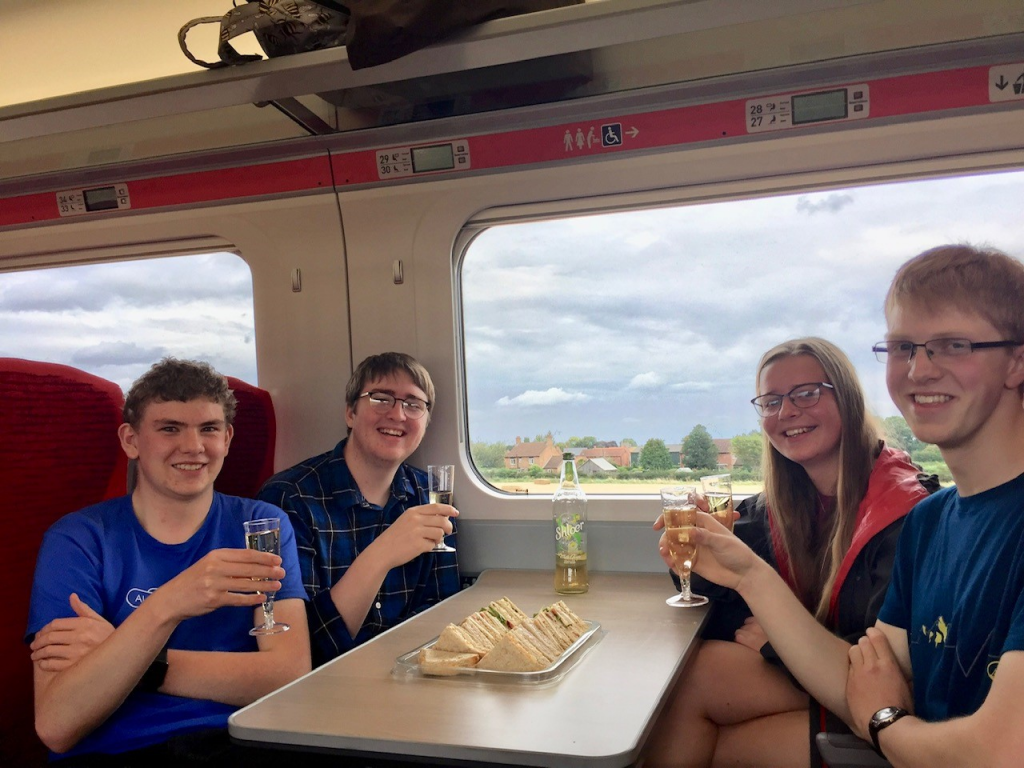 He said: "I just really wanted to do something completely different to your normal fundraising event. That's when I came up with All the Tube Stations Challenge."
Alastair decided that the way he was going to fundraise for GNAAS was to visit every single tube station in London…in just one day.
Alastair, along with his mum and three friends Eddie, Harry and Ella, started to plan the journey six months in advance. They decided to start at the tube station that was furthest away from central London, so they didn't have to double back on themselves. Chesham was their first port of call.
He told us: "A serious amount of planning went into it to know the exact times of tubes and the best days to go on. I also had to have knowledge of London and the city in general. It's not just about central London.
With the help of his mum and friends, Alastair mapped out his route, worked out tube timings down to the last second and planned where he would take a break and eat along the way.
It took 17 hours, 44 minutes and 18 seconds to visit all 270 of the tube stations!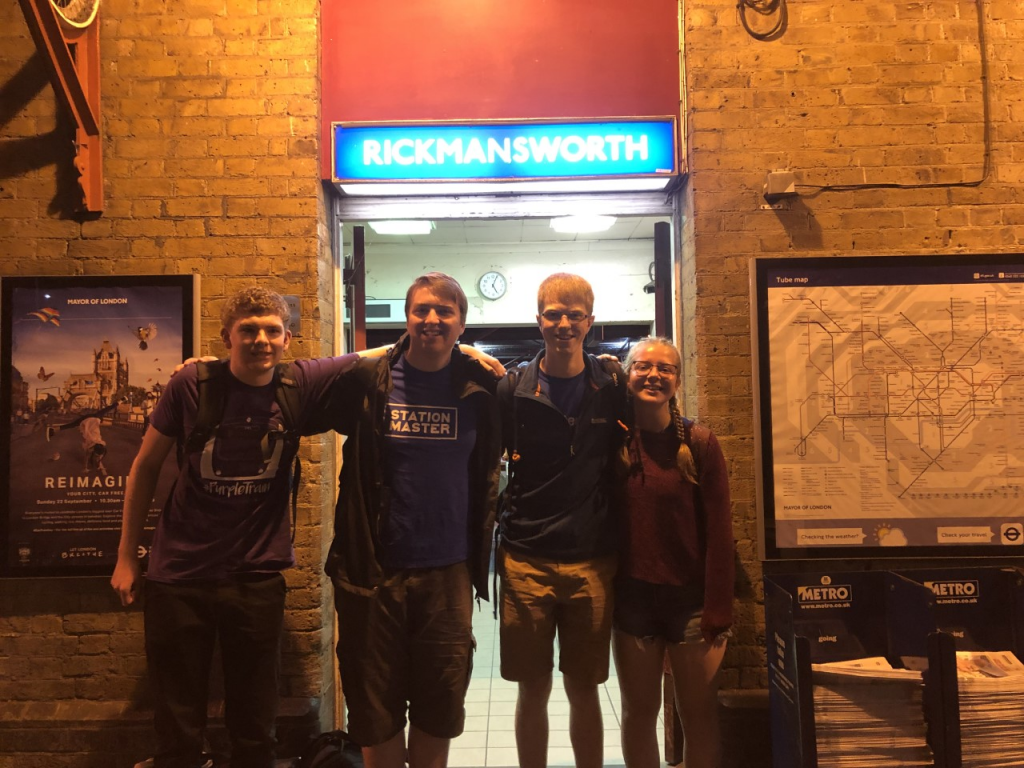 Special thanks
Alastair made his mission to thank everyone who helped his dad, raising £705 for GNAAS. He said: "Not long after it happened, I thought to myself, how can we give back to GNAAS – what can we do? You came to the need of my dad so it's my turn to do something now.
"I have helped in two ways; the first is by doing the Tube Challenge for GNAAS and the second is by promoting first aid training in my school so that everyone knows how to perform CPR."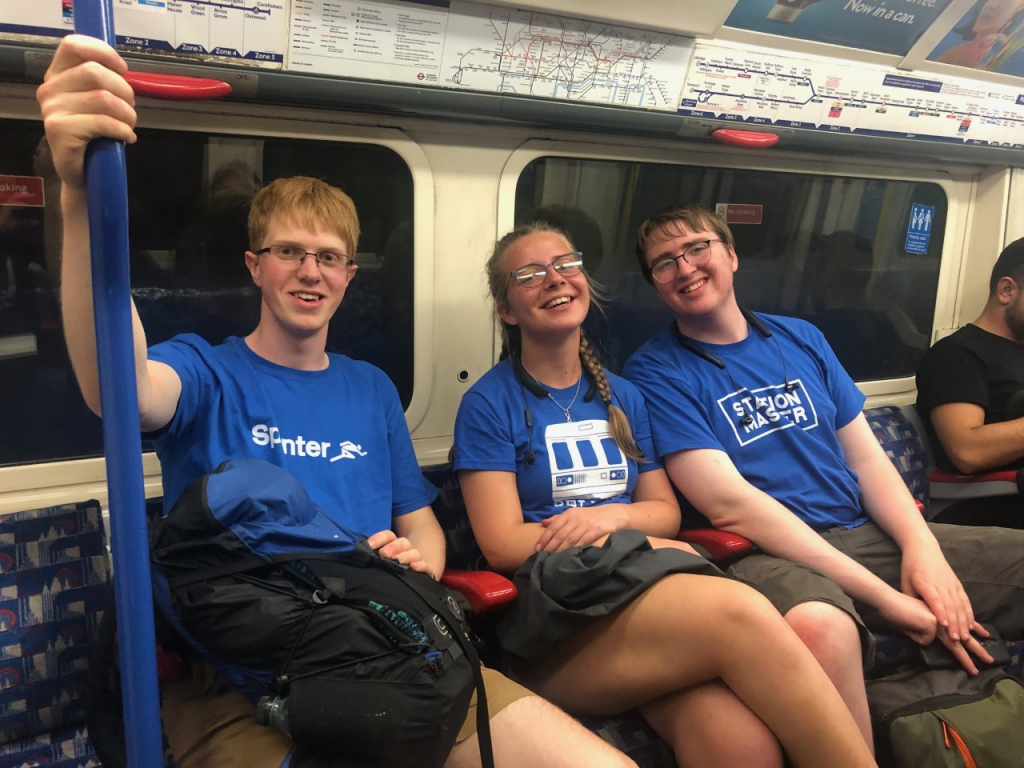 Knowing CPR is something that Alastair believes is so important and thinks that teaching this in schools should be mandatory. He said: "I learned how to do CPR at Queen Elizabeth High School in Hexham whilst at school.
"I think the amount of people that currently know CPR is good, but it really could be brought up a notch which is why I am trying to promote this whenever I can."
He said: "I think GNAAS are absolutely brilliant. They are just wonderful, and I want to try and promote the overnight car service as much as I can to help make this service constant.
"I just want to say thank you to every single person who came out to us on what was, without doubt, the most difficult night of my life.
"Thank you to my support team, especially my mum, and of course a thank you to everyone who donated, including helping us beat our initial fundraising target whilst we were travelling."