A team of specialist paramedics that will work across the North East spent a week training with GNAAS medics.
---
We invited 14 North East Ambulance Service (NEAS) staff to work alongside our crew to build relationships that will lead to better care being delivered faster throughout the North East.
NEAS is preparing to activate its team of specialist paramedics, who will respond to the more clinically demanding of incidents. On every shift, one specialist paramedic will work in the North of the region, and one will work in the South. A third will operate out of control to coordinate these specialist resources.
The team spent last week based at our new facility at Progress House near Eaglescliffe, where we hosted a series of scenarios to put participants through their paces.
We have doctors present on each of our missions, which means we are able to bring techniques such as blood transfusions, ultrasound and anaesthetics to the scene.
Our critical care team shared how these procedures are delivered and how the two organisations can combine to save lives.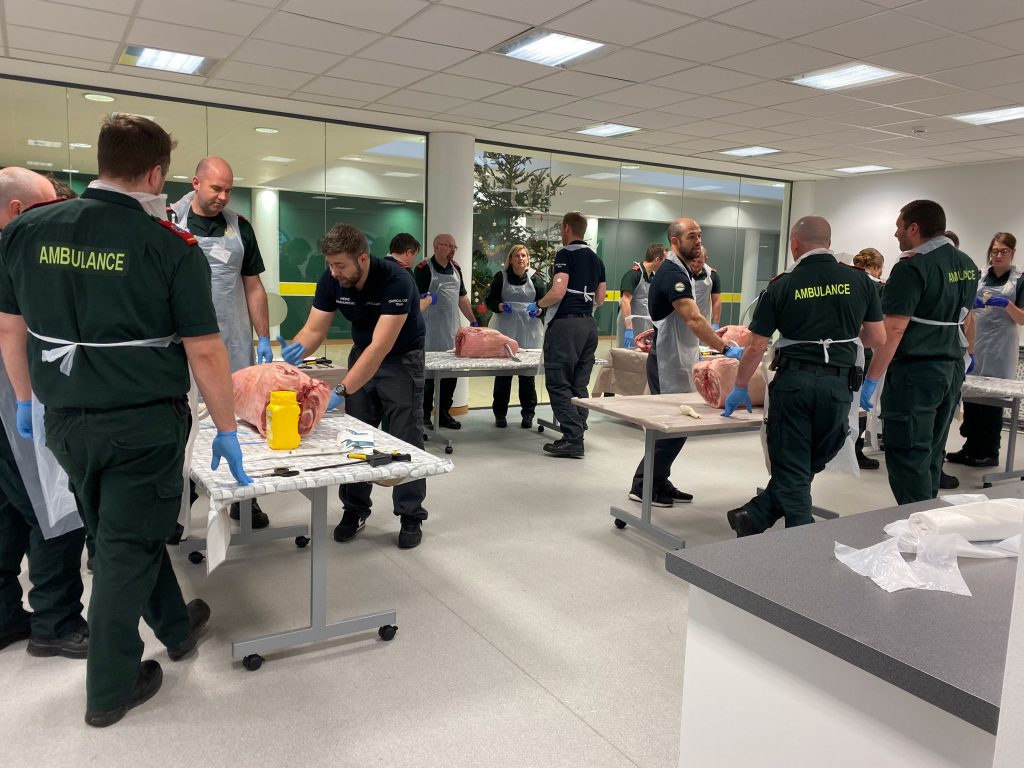 We want to become a 24/7 service. Click to help us.
Jamie Walsh, GNAAS paramedic and training manager, said: "We will be working with this team on a regular basis on scene as they will be responding to those higher acuity patients, so it's been hugely beneficial for us all to get together and to go over some critical care techniques that we deliver."
Dan Howarth, consultant paramedic NEAS, who is responsible for developing the specialist paramedic role, said: "For me what's really important with what we are doing is that it brings the two teams closer together. Good relationships are vital on scene, so it's been great to get together with the people we will be working with.
"It means we are starting from a good place and not having to work on our relationships in that critical moment."