The Great North Air Ambulance (GNAAS) has welcomed its youngest ever critical care paramedic to the team.
---
28-year-old Hollie Smith from Chester-Le-Street joined the charity last month after nine years with the North East Ambulance Service (NEAS).
Holly Taylor chatted to Hollie to find out more about her life, her new role and the reasons why she wanted to become a paramedic. 
In her own words, Hollie said:
I feel so lucky to be here at GNAAS. I still don't think it's real and feel quite overwhelmed because I am surrounded by people who are at the top of their game.
The interview for GNAAS was three hours long. The longest and most intense three hours of my life.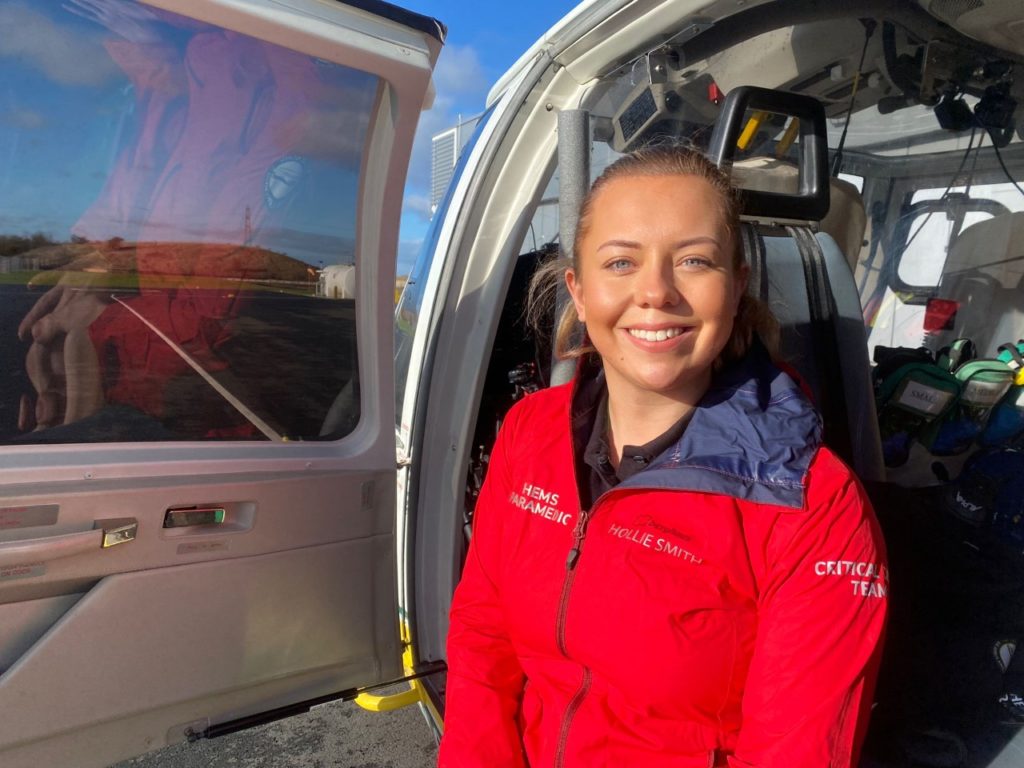 When I came out of the interview, I felt like it was a bit of a blur and I didn't think I had done well enough to get the job.
I had really been fretting over the interview, so my partner took me out in Newcastle for some drinks.
I was just drinking my first margarita when the phone rang, and it was an unknown number.
I answered and it was GNAAS' director of operations, Andy Mawson, who asked me how I thought my interview went.
I said I thought it could have gone better and Andy really wasn't giving anything away by the tone of his voice but then he said I absolutely smashed it and that he thought I would be an asset to the team.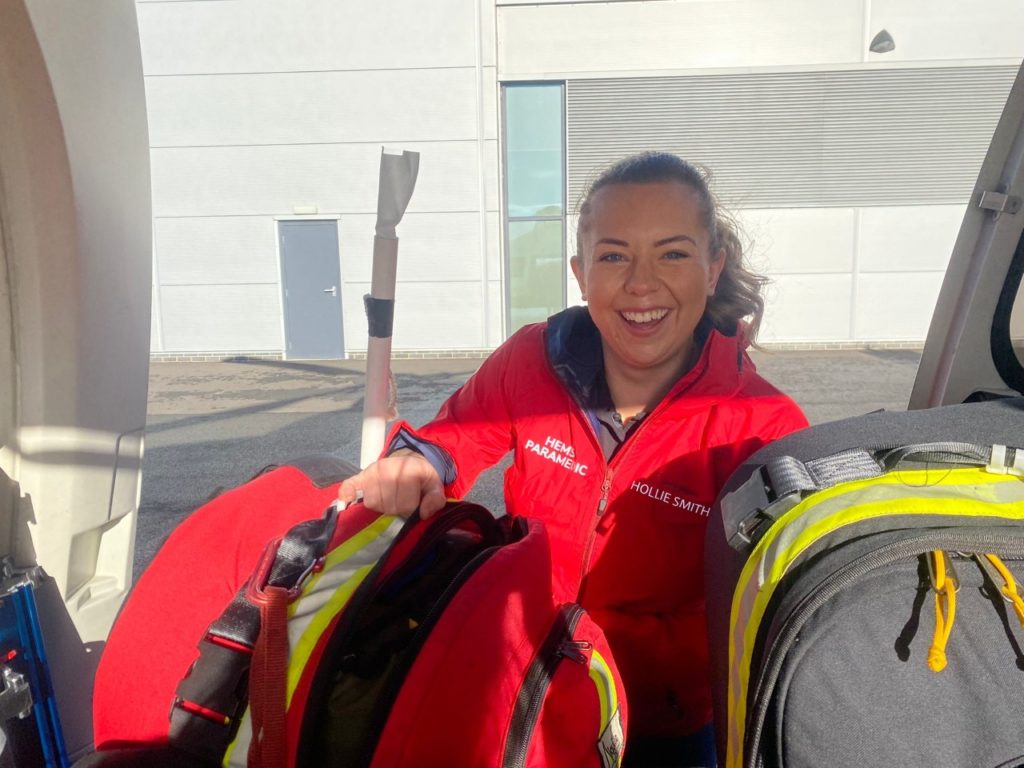 My partner's eyes were watering as I was on the phone although he swears this didn't happen.
We were hugging and went from drinking cocktails to a nice bottle of champagne and then I rang my family.
On my first day at GNAAS I was so nervous especially when I came in and seen the helicopter up close and personal. Luckily, it was a good clear day and Nigel is an experienced pilot, so I felt safe and in good hands.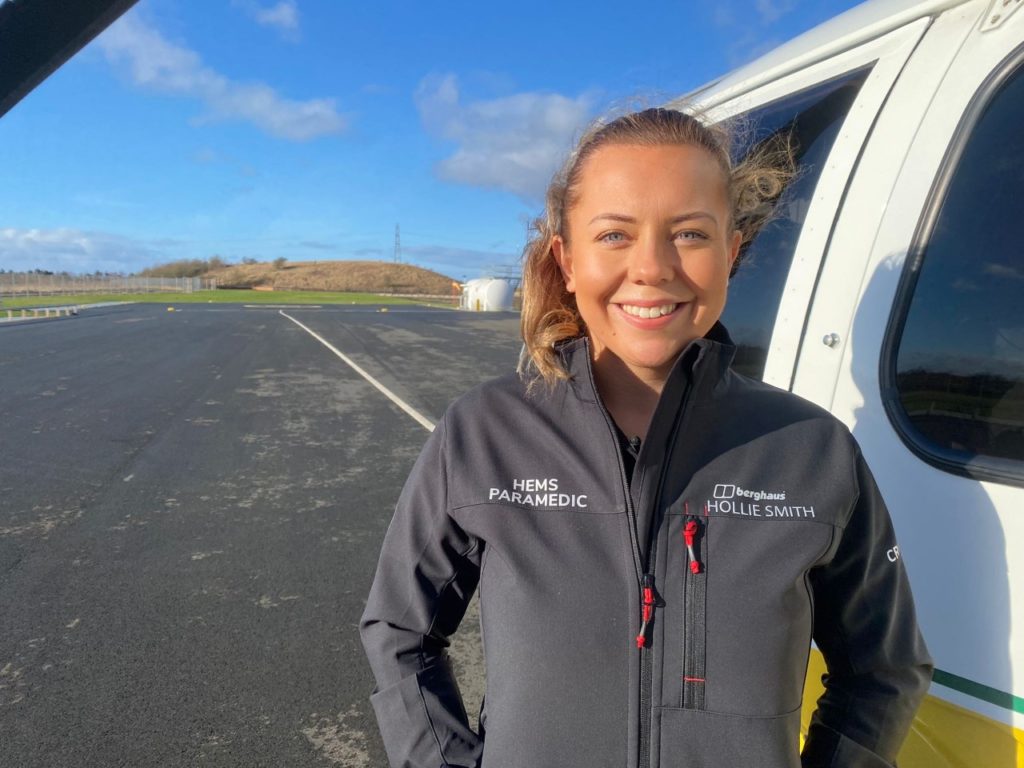 The flight was amazing, and I got used to it really quickly. I took some photos and just sat back and admired the view.
I guess the thing I was most nervous about was the learning curve of going from a double paramedic crew to this. I just didn't want to let anyone down and wanted to be a good support.
When I came to pick my uniform up, I still didn't believe that I was going to work here but when I seen my name printed on the top, I was just completely over the moon.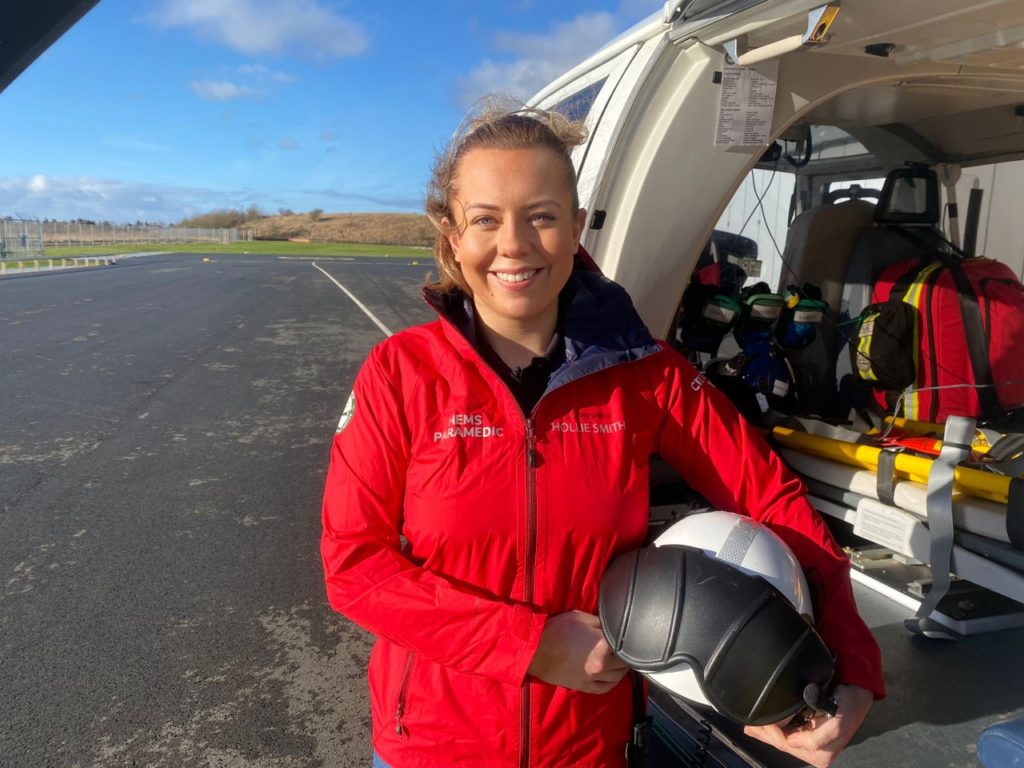 I don't really know where wanting to become a paramedic came from, but I do remember a story that my dad told me years ago which always stuck with me and definitely sparked an interest…
He was driving along the motorway and watched a lorry hit a convertible that was sat in the hard shoulder. The car was completely smashed, and the lady was severely injured, so my dad got out and ran to help.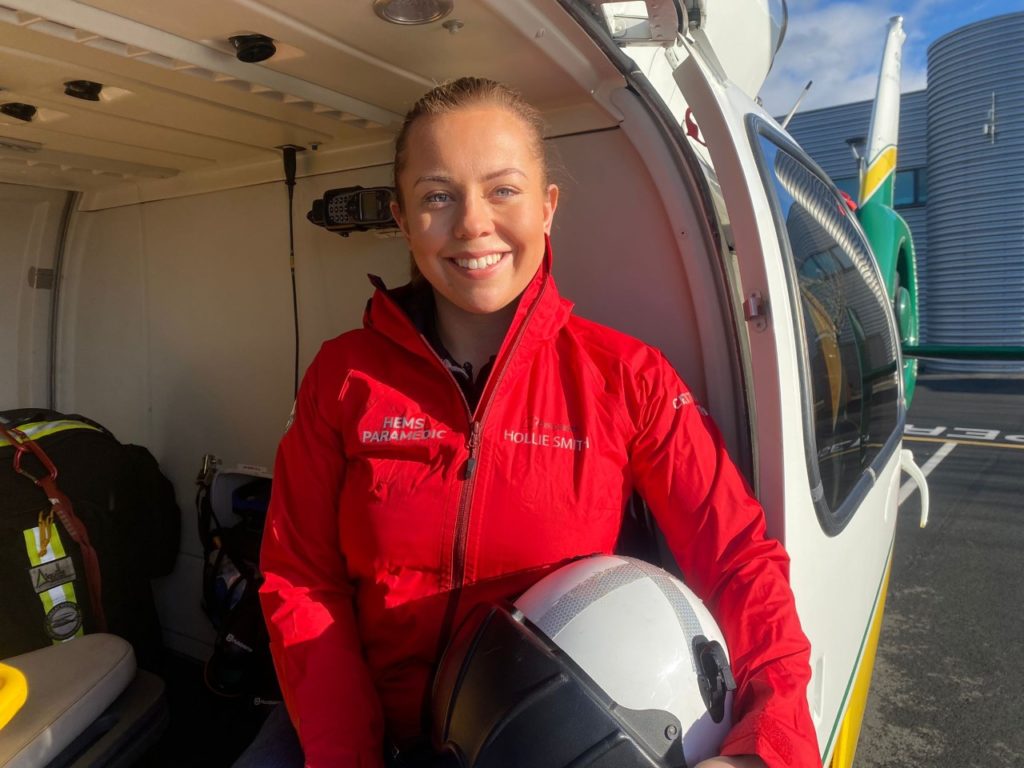 She was losing blood heavily, so he made a tourniquet out of his top and stayed with her until paramedics arrived, which ultimately saved her life.
I am just so grateful to be at GNAAS and so far, the team have been absolutely amazing and so welcoming. I can't wait to see what comes next.
Buy your charity place for the Great North Run 2022 and become part of Team GNAAS
Buy your place