This year the Great North Air Ambulance Service's (GNAAS) annual raffle generated over £120,000 for the charity with £100,925 in ticket sales and a huge £22,923 in additional donations.
---
Supporters from all over the region have won the annual raffle since it started in 2011 and this year, it was Mrs Helena Taylor from Northallerton that held the winning raffle ticket.
We caught up with her to find out how she was feeling about her £10,000 prize. She said: "I didn't expect to win at all, I don't win things. I am amazed and shocked – I still can't believe it. When they rang me, for once in my life I was actually speechless."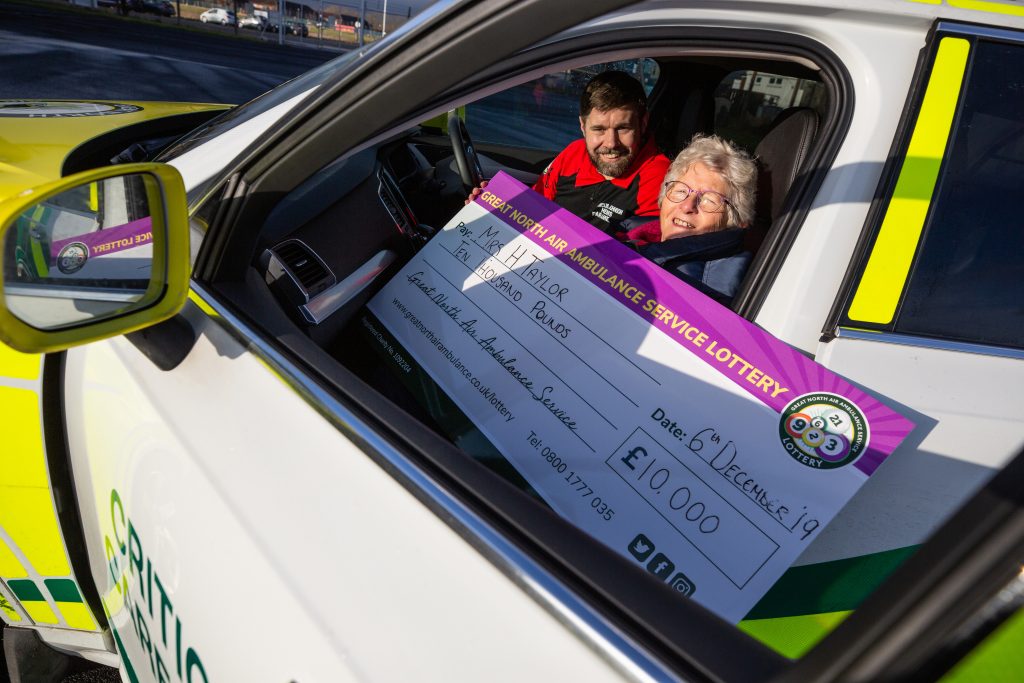 Mrs Taylor, who is retired said: "I plan on spending the money on a couple of trips. I am going to Shetland on a coach trip and I would like to go on the black train – the Grand Central to London.
"I will help family out too and change my car as it is six years old and I didn't think I could afford it before but now I don't have to worry."
In her younger years, Mrs Taylor was a biker. She said: "When you spend a lot of time on your motorbike you never know when you will need GNAAS which is my reason for always supporting.
"You do a wonderful job and don't get enough money."
In 2018, Mrs Taylor's husband passed away and since then, she said she hasn't had the easiest of years. She told us: "It has been rough. My hubby died 18 months ago, and he took a lot of looking after as he couldn't breathe well. It seemed like it was one thing after another.
"My car broke, things went wrong in the house, the shower packed in, the central heating broke and I thought when is this going to end so this has been a lovely surprise."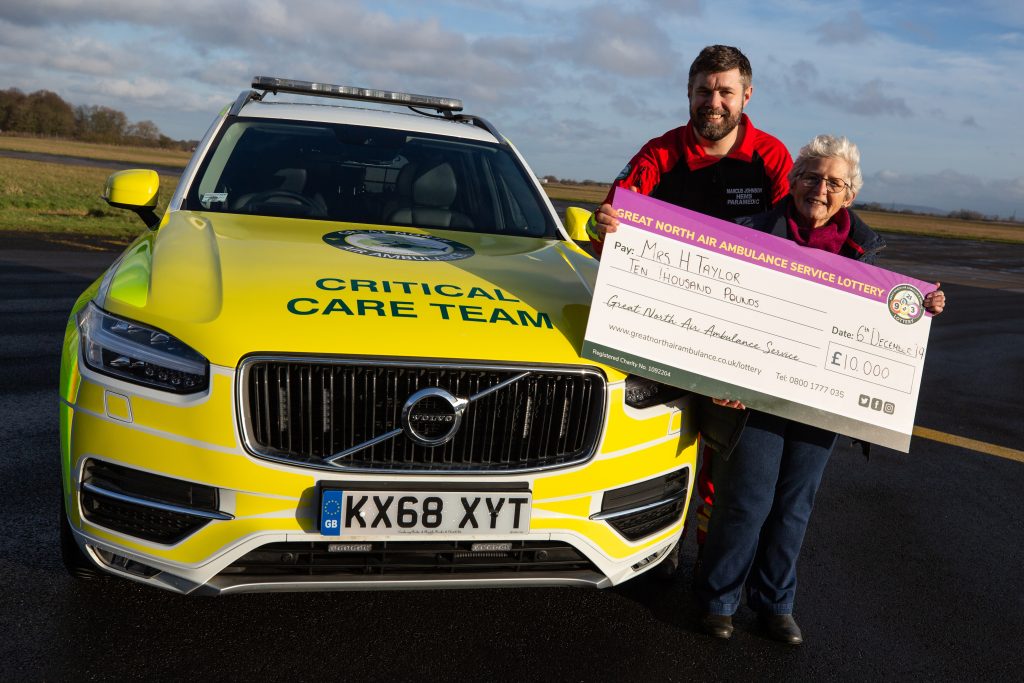 GNAAS would like to thank all the local businesses who gave their time and facilities so we could take a range of photographs to showcase our Raffle Launch and all the different ways you could spend the £10,000 winning prize:
Ramseys Campervan Hire
Stockton Kia
Durtona Kitchens and Bathrooms
Goldsmiths, Darlington
House of Fraser, Darlington
We would also like to extend our thanks to Rockliffe Hall for generously donating our third prize of an overnight stay for two at the five-star hotel.
But most importantly, thank you to everyone who bought tickets and supported our annual raffle. Our 2019 raffle is now closed but you can join the raffle waiting list to find out when next year's tickets go on sale below.
Raffle waiting list
Join the raffle waiting list to find out when next year's tickets go on sale.
Join the waiting list