"I have always loved being a pilot – ever since I can remember and for me to be able to do this job at end of my long career is amazing. I have finished on such a high."
---
GNAAS pilot Keith Chick closed the hanger door on his three year career with the charity for the final time last week. Ahead of his retirement, Holly Taylor caught up with him.
Keith, why are you leaving?
Well, I have just turned 60 and legally you are only allowed to fly an aircraft with one pilot up until the age of 60. If the aircraft has two pilots the age goes up to 65. I'm retiring but you never know what might come next!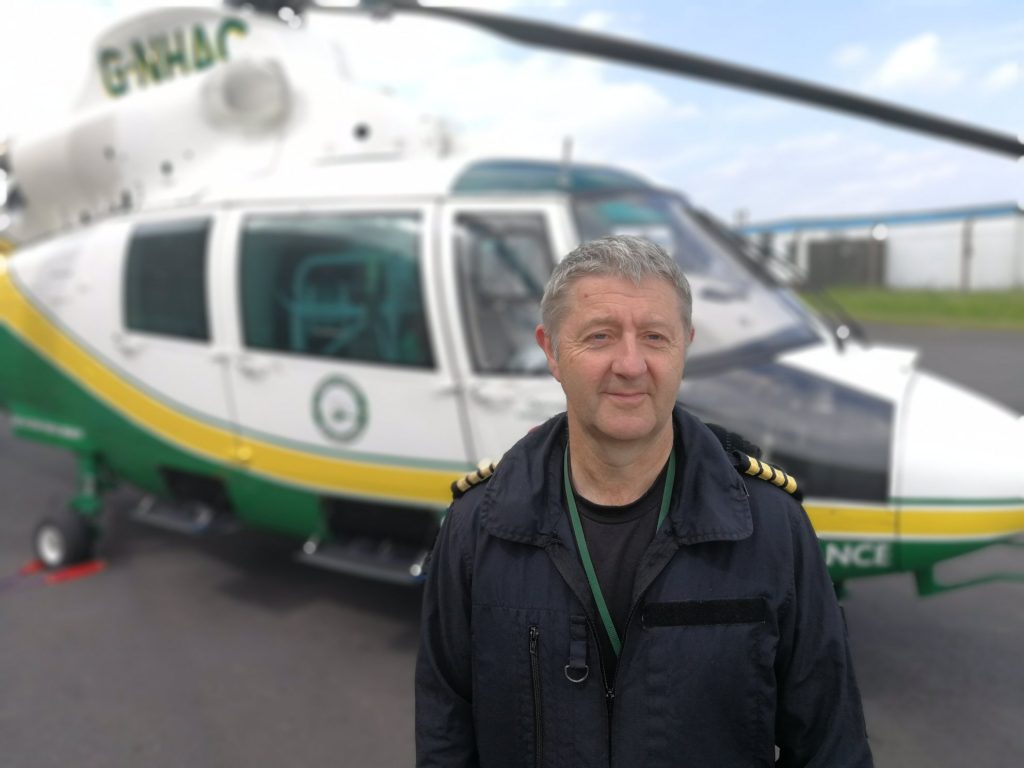 How long have you been at GNAAS?
I joined GNAAS back in 2018 after a career flying with the RAF and within the North Sea oil and gas industry so I have been with the charity for three years now. Back in 1980, I joined the RAF where I trained on airborne radar and radio operations.
In 1988 I then transferred to flying helicopters and eventually, in 1990, I left the RAF. From there, I was lucky enough to be sponsored to do my pilot training by Bristow helicopters and was then posted to Aberdeen where I was flying Super Puma helicopters in support of the UK oil and gas industry.
During my 27 years with Bristow, I spent four years in a management role and 12 years as the training captain both in the air and simulator. Then I came to GNAAS and I have loved every minute.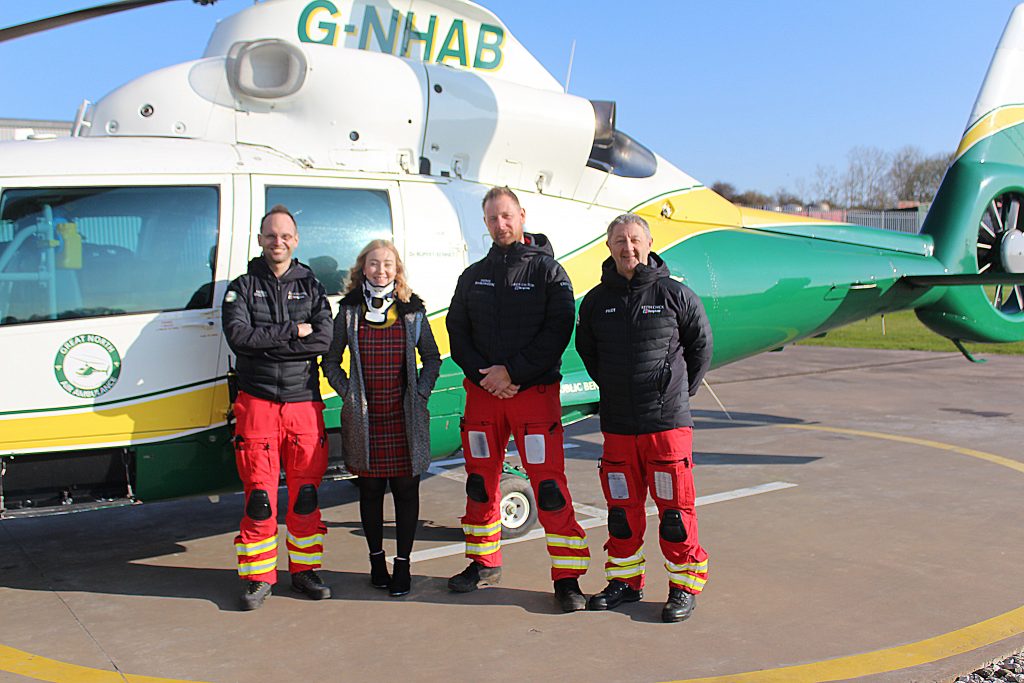 What's next for you then?
I am going to make the most of my time off and spend a lot of time travelling with my wife. We've just got a cocker spaniel puppy, so we'll be taking him on holidays in our camper van. I am also going to be restoring an old MG car and I am getting more into landscape photography. You never know, you might also see me doing a vlog YouTube channel, too!
What has been the most exciting part of your job?
The unpredictability, definitely! I have always enjoyed working in a team environment and this role really is all about the teamwork. I count myself so lucky to work alongside these inspirational and dedicated people. Some of the doctors are quite good, too.
What have the team been like to work with?
The team have made the job – that's all I can say.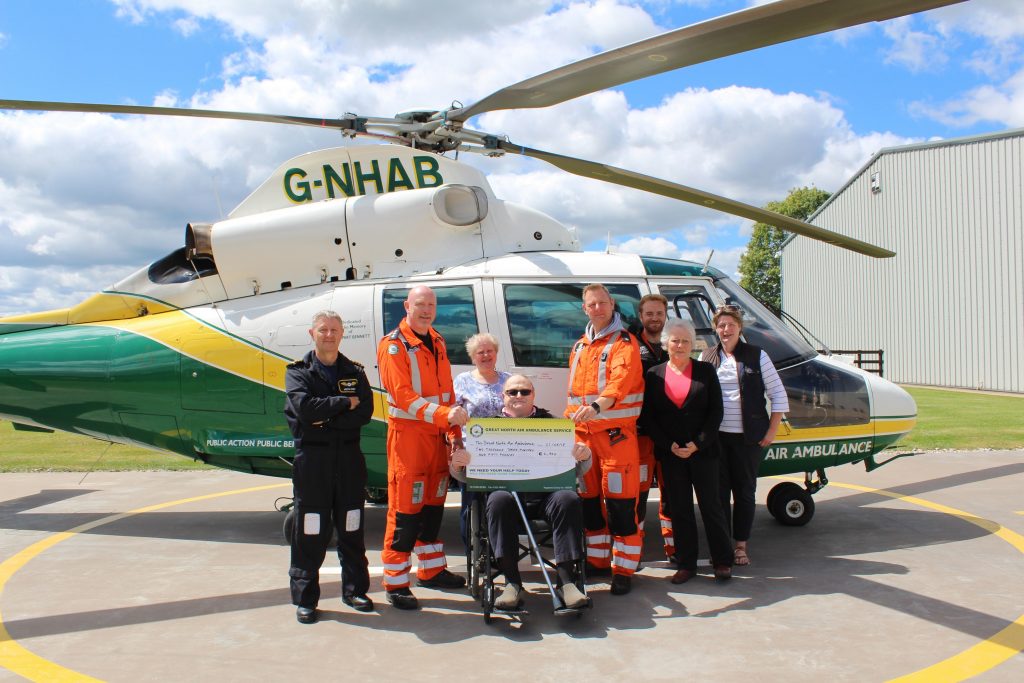 What will you miss the most about working at GNAAS?
Working with the team. It's odd really, I took off while on a job the other day and said to my colleague and paramedic Ian that I still get the thrill of flying and really enjoy it so much even after all this time. I have never forgotten about when I was first allowed to fly a search and rescue plane at 14-years-old. Some things will just stay with you forever.
What made you want to be a pilot?
I remember being seven years old and someone bought me a ladybird book about the RAF – I instantly knew then.
Do you have any stick out memories?
They're certain jobs I will remember both good and bad. One with an excellent outcome springs to mind. It was a lady who lived in rural Northumberland who went into cardiac arrest in her home. The land team were on scene already performing CPR and then we arrived and took over. Within an hour of her falling unwell she was in the Freeman Hospital in Newcastle. She went home three days later good and well. This is just one example of the difference we can make – especially when it comes to critical time.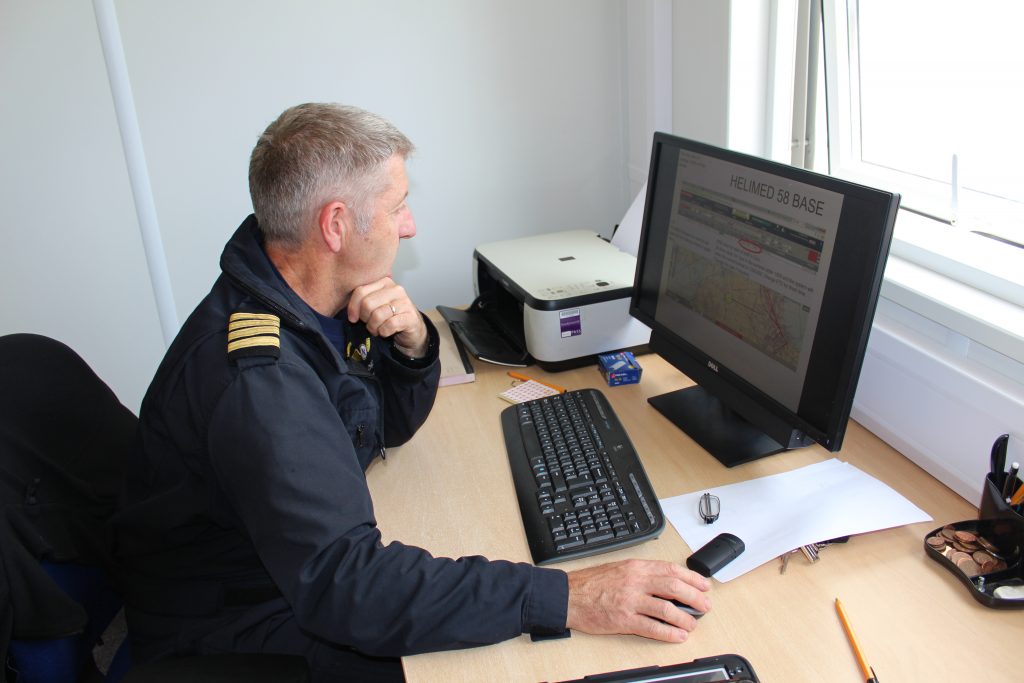 What do you think of the charity?
I think it is such a great cause and even though I can't be a pilot now for GNAAS – I really want to come back and be involved somehow whether it is volunteering or something else.
Top bit of advice for next pilot coming in?
Always remember to take photos!
Have you always loved what you do?
I have always loved being a pilot – ever since I can remember. For me being able to do this at the end of my long career is great. I feel like I have finished off with something off I've always wanted to do. I have finished on such a high and haven't had to drag out a job I haven't enjoyed just waiting to retire. It's been amazing.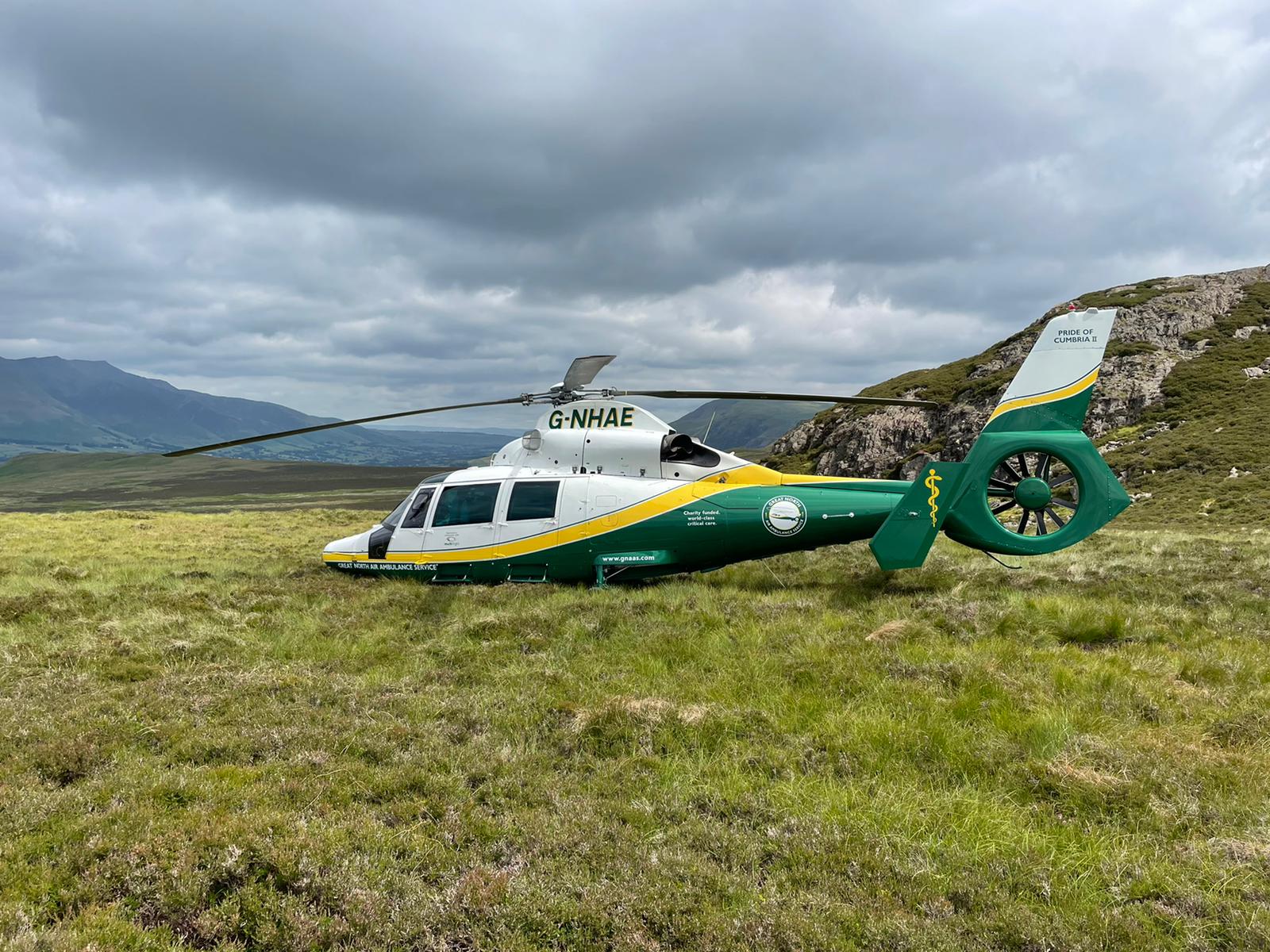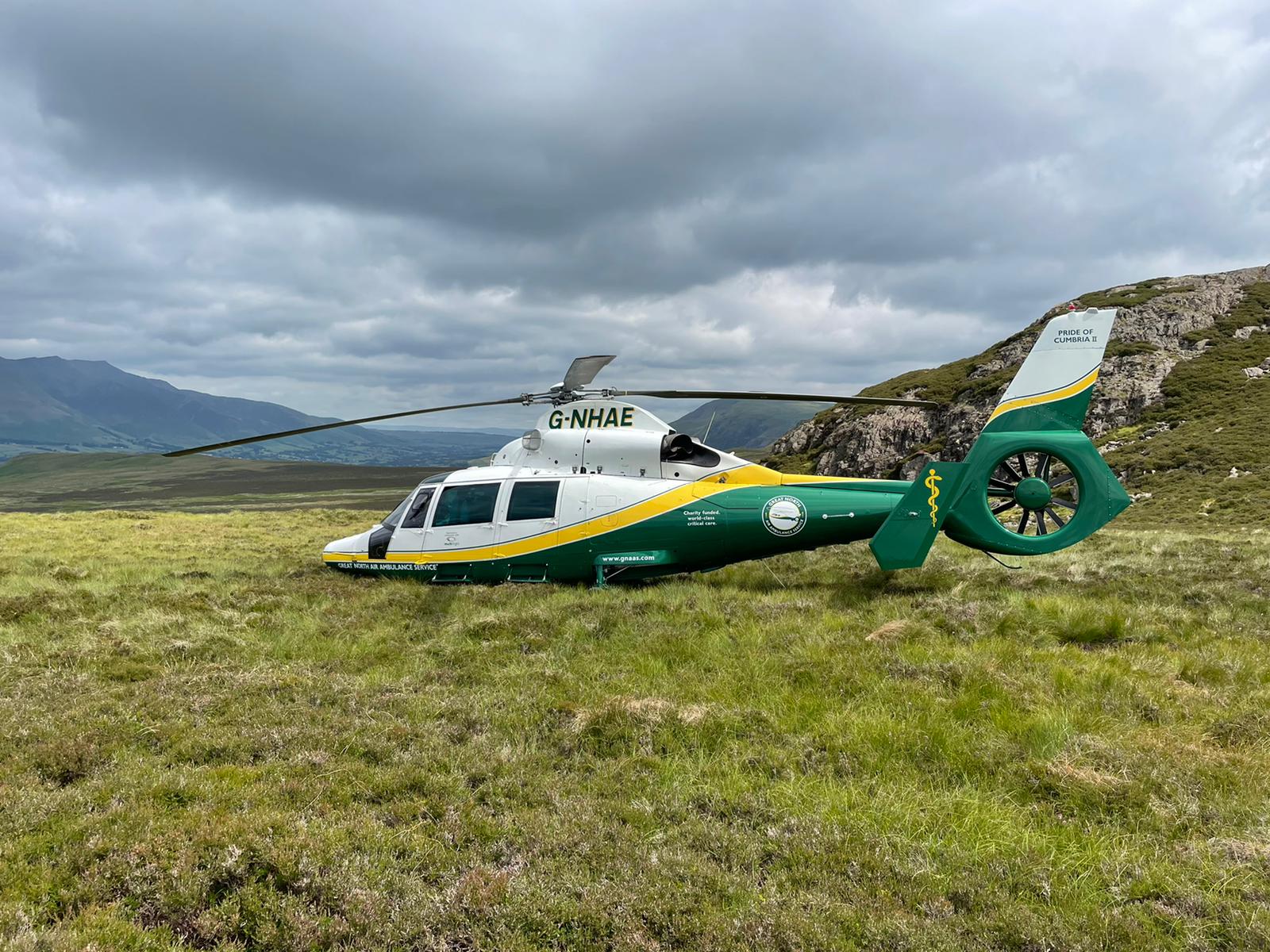 Enter the raffle
Support your air ambulance by playing the raffle. You could win the £10,000 top prize. Tickets are £1 and the winner will be drawn on 10 December, 2021.