"I'd been awake for about three days and I was digging a trench in the rain. That's when two helicopters on the same Army exercise flew down the valley underneath me. The pilots were warm, dry, and getting paid more…enough said."
---
Just two short months ago, a new pilot landed at the Great North Air Ambulance Service (GNAAS) and he's already made a huge impression.
Nigel Lynch, from Sunderland, has had an extensive career in the military and has worked in places a person could only ever dream of.
Holly Taylor caught up with him to find out a bit more about the man himself.
Nigel, talk me through your career from the beginning up until now?
I'm getting on and I've been around a lot so this goes on a bit…sorry.
I started my proper working life with the North East Ambulance Service where I gained a place on the first cadet training scheme and ended up as a qualified paramedic based in Sunderland.
I then decided it was time to see the world (well, some of it), so joined the Army and after a year at Sandhurst, I became an officer in the Royal Regiment of Fusiliers. My career in the Army involved lots of different jobs including patrolling the streets of Belfast as a platoon commander, doing a pilots course and flying in wet, muddy, cold and snowy parts of the world as well as very hot and very sandy ones.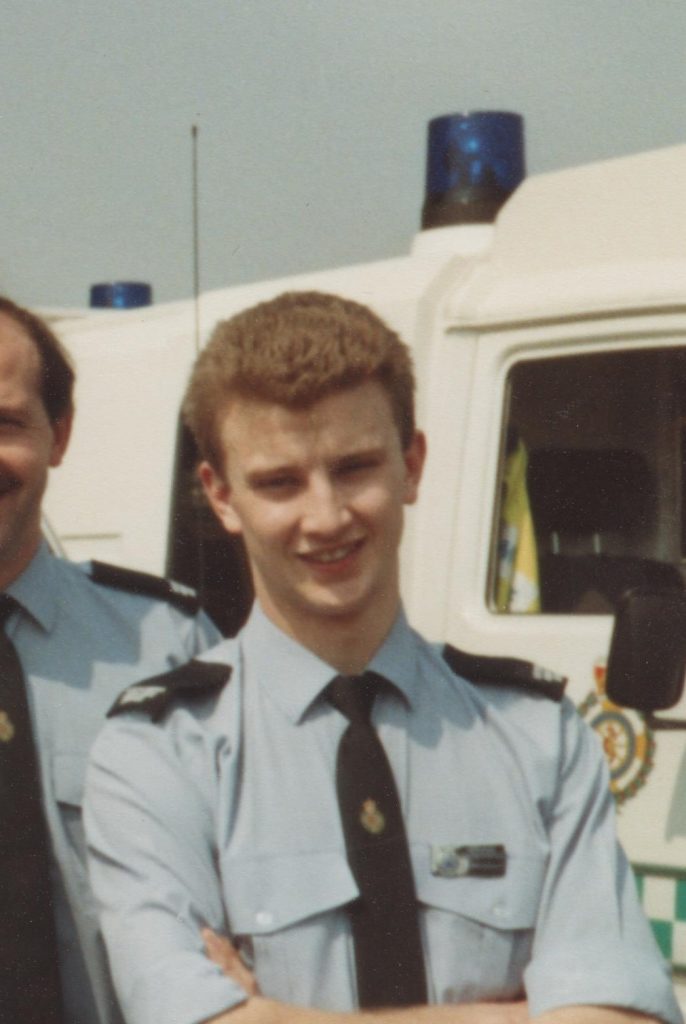 I did have a small break in the middle when I left the Army to be a telecoms project manager but that didn't last long.
I went back to the Army again and after a short time at the Infantry Training Centre, training recruits, I went back to the Army Air Corps. Here I was flying again in a hot and sandy place with our other GNAAS pilot Keith Armatage.
After this, I decided it was time for another move so applied to transfer to the Royal Air Force (RAF) – I was accepted and after lots more flying courses I began flying the Sea King on Search and Rescue in Leconsfield and after three years there I moved to RAF Boulmer to do more of the same.
Nearly finished…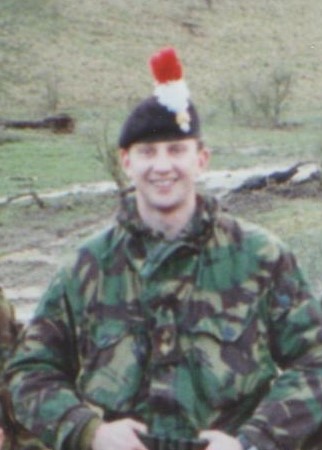 Following this, I headed off to the Netherlands to work on search and rescue and transfer of maritime shipping pilots by winch or landing on the ships. After almost six years there working with a fine bunch of people from all over Europe, the pandemic made it too difficult to carry on.
So, I headed back home to the North East and, luckily, I am now working on the same helicopter but a different colour.  I suppose you could say that 30 years after I finished working on a green and white ambulance, I am back doing it again, although a little bit higher off the ground this time.
What has been your favourite job outside of GNAAS?
That's too difficult to say, they've all had their good and bad points.
What made you want to be a pilot?
I'd been awake for about three days and I was digging a trench on Salisbury Plain with my platoon, in the rain.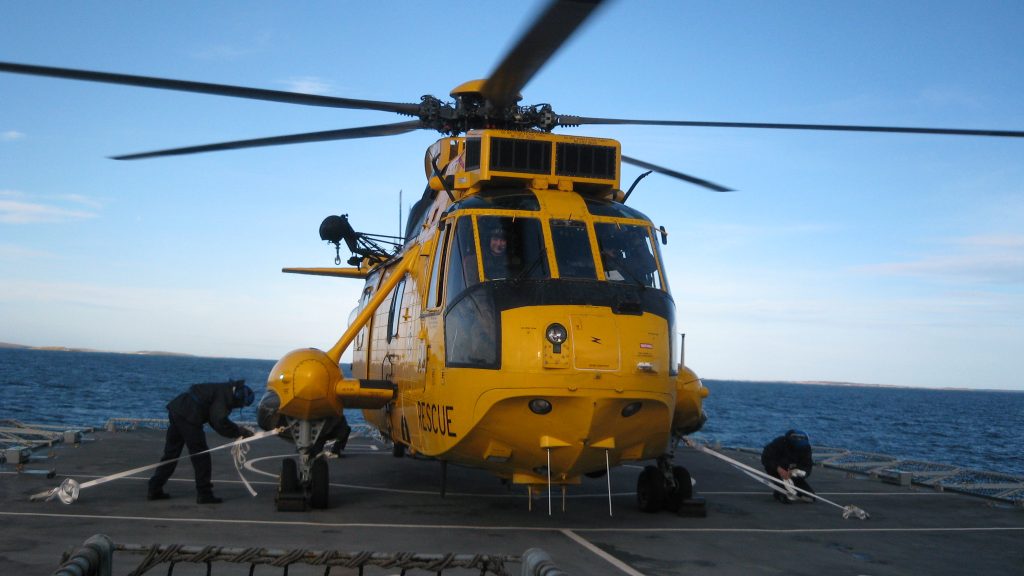 That's when two Gazelle and one Lynx Helicopter on the same Army exercise flew down the valley underneath me. The pilots were warm, dry and getting paid more…enough said.
Did you always know it was what you wanted to do?
No, but the Army offered the opportunity so I thought, why not?
What was the experience of flying by yourself for the first time like?
Scary! In a Chipmunk T10 aeroplane that started with a shotgun cartridge.
Where has your job taken you in the past?
All over the UK, Northern Ireland, Kenya, Canada, The Falkland Islands, Norway, Poland, Czech Republic, Georgia (Russia), France, Belgium, Germany, The Netherlands, Denmark, Afghanistan and of course, Hartlepool.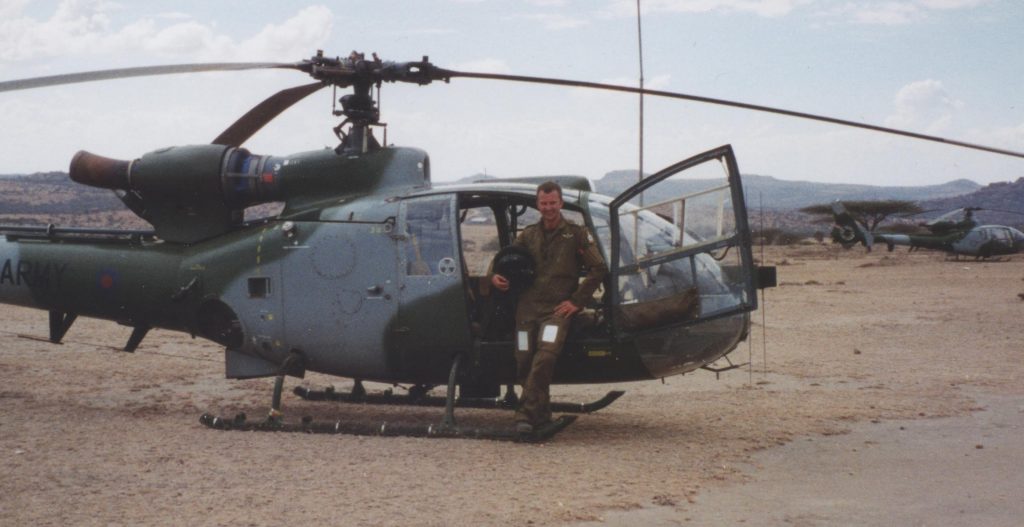 What's the best thing about being a pilot?
The view, sometimes…
What is the hardest thing about working at GNAAS?
Flying solo in bad weather and at night. Especially when the doctor and paramedic are busy in the back with the patient and that was my first shift out of training at GNAAS.
Also, when the outcome for the patient isn't successful.
Is it a rewarding job – why?
Yes, it's a cliché, but being part of a team that can make a difference in people's lives in a positive way is very rewarding.
Where in our region is the best place to fly over?
We live and work in an area with lots of beautiful places but the lakes on a good day is probably the best.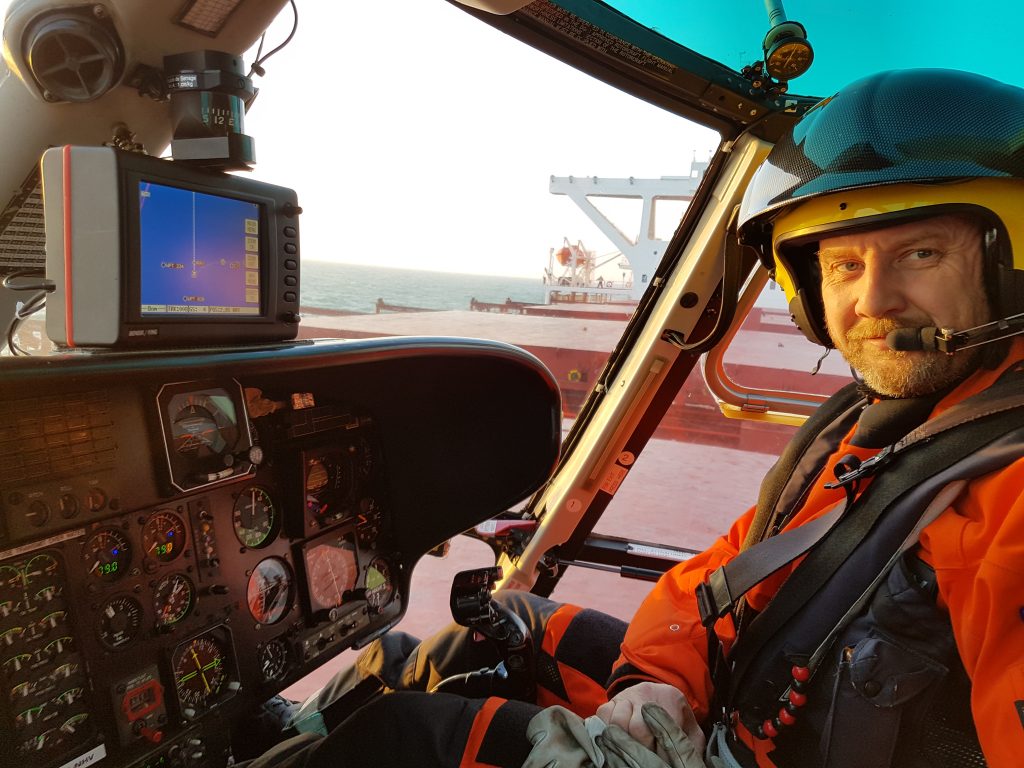 Is there anywhere you haven't flown over yet where you would love to?
The Alps, maybe the next job?
Do you have a stick out job over your career – what happened?
As a paramedic, I was on shift when we were called to a colleague and good friend on another ambulance who was in cardiac arrest. We worked on him for about 10 minutes and managed to get him back, after a few weeks in coronary care he made a full recovery and is still with us today.
Also, as a pilot in Kenya and clearing Elephants, Giraffe, Zebra and Lions out of the live firing range danger area with the Helicopter.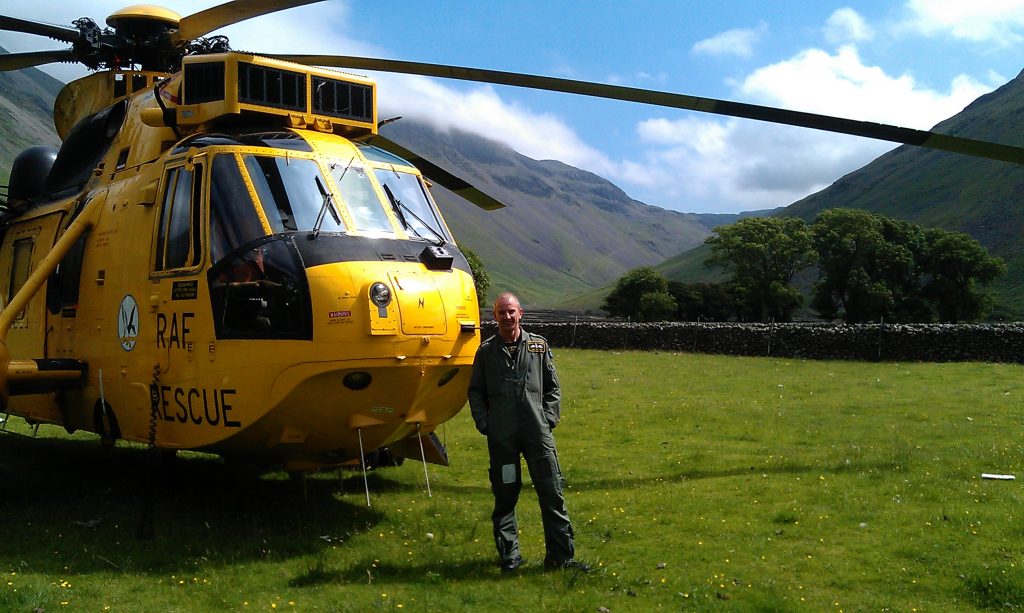 What are the team at GNAAS like to work with?
They're a top bunch of people…so far.
What do you like to do outside of work?
Hillwalking with my wife or friends, touring on my motorbike and the occasional beer and a curry.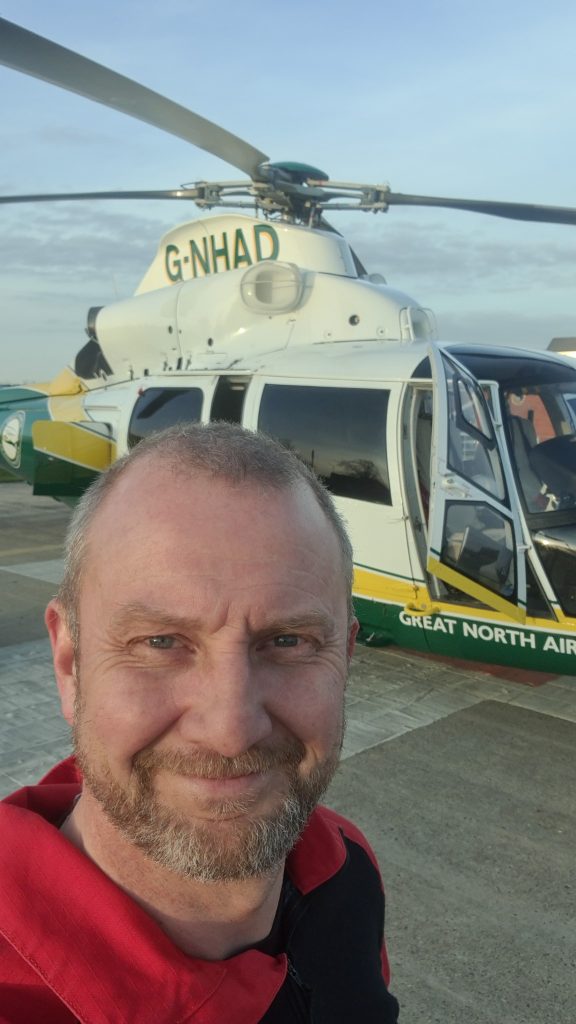 What's next for you?
Oh, I think next will be retirement but you never know!
Can you help Fund Our Fleet?
Donate today to help secure the future of our helicopters
support the appeal