"My kids absolutely love helicopters. My eldest thinks my job is brilliant and he sees me as a real-life superhero – I'm not."
---
Paramedic, John Kirton, flew into GNAAS earlier this year as the newest member of the critical care team. Now, he's a fully-fledged part of the furniture.
Holly Taylor chatted to John to congratulate him on passing the gruelling 'sign-off' day and to find out more about his journey.
John, how does it feel to be 'signed off'?
I am absolutely over the moon to be signed off. It really is a huge relief to get through the whole process and I can't wait to see what's to come here at GNAAS.
What does it mean at GNAAS to be signed off?
For me, it means that you are part of the team. When you come into GNAAS, you are in training but when that process is over, and you are signed off it's kind of like everyone looks at you differently. They probably don't, but that's how I feel, and I hope they do anyway.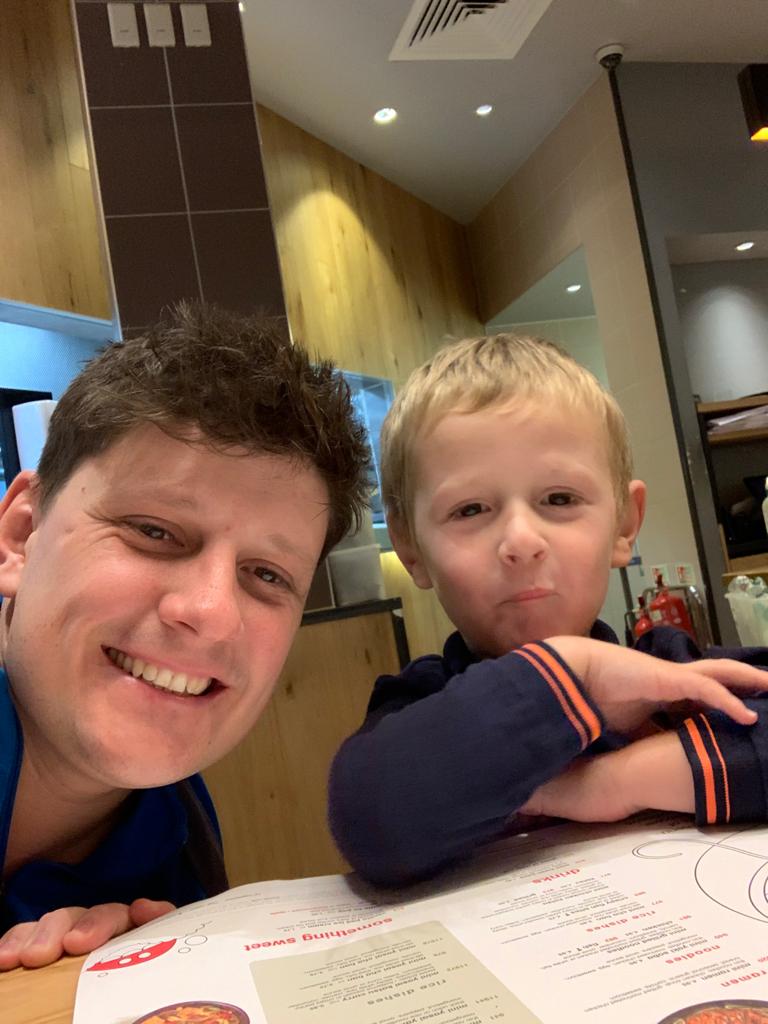 Talk me through your career path from the start up until joining GNAAS?
So when I left school, I joined the RAF. I left the RAF and did bits and pieces and then eventually got into the North East Ambulance Service (NEAS) where I worked in the community as a first responder on a voluntary basis. From there, I then worked on patient transport and picked up various shifts across the North East.
I then managed to get a role as an emergency care worker where I would assist paramedics or technicians and eventually, got onto a student paramedic course – I got there in the end!
From there, I spent time as a qualified paramedic and did a bit of rapid response then I applied for the PHEMCC course with GNAAS. I really didn't think I would make the cut but thought I should apply anyway. I had always been interested in the HEMS service and advancing in that direction. Luckily, I got onto the course in 2017 and after a few years in limbo, a job came up at GNAAS, and here I am.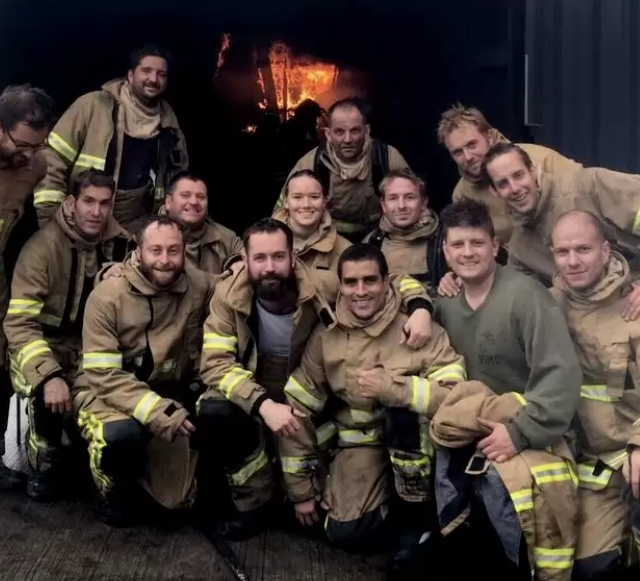 What did the sign off process involve?
On the day, my mentors were GNAAS paramedics Gordon Ingram and Lee Salmon and they were encouraging me all the way through it. Everyone helps to prepare you and give you slight clues to get you through.
It is scenario and theory-based centered around how the HEMS service works. First, I had to be signed off from making decisions on the air desk so I could be left alone, and this was fairly early on around a month or so into my job. From there, this meant I could dispatch the aircraft or the car based on my own decisions. I passed the first time on this although the pressure was high.
There were then three real-life scenarios, three written papers, and three presentations. To kick the day off though, I had to make everyone breakfast which to be fair, was the easiest part for me as I am always the one doing this for the team anyway!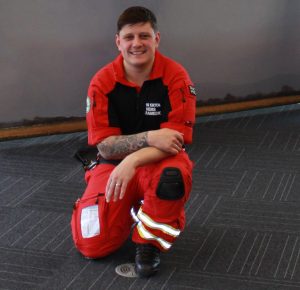 I had live jobs come in as well throughout the day and one of them was first thing in the morning. I was then put under pressure with some fast-paced scenarios and then had my written tests which have always been my weak point as I am not a very academic lad. There was a moment where I felt like a monkey with symbols in my head.
After this, I did my presentations which were very uncomfortable, and then the day was pretty much done.
What was it like finding out you had passed? Pressure off?
I compared the final part of the day to Dragon's Den. I was sent back in and everyone had chairs around me in a circle and no expressions on their faces. Obviously, there were things I could have improved on but at the end after my feedback they said congratulations!
It was a long day, I had made breakfast around half 6 in the morning and finished the day at 6.30 pm. I was so drained, and I don't normally get stressed. I got home shattered and I felt so sick. My wife Amy was worried about me and I actually physically threw up when I got home that night.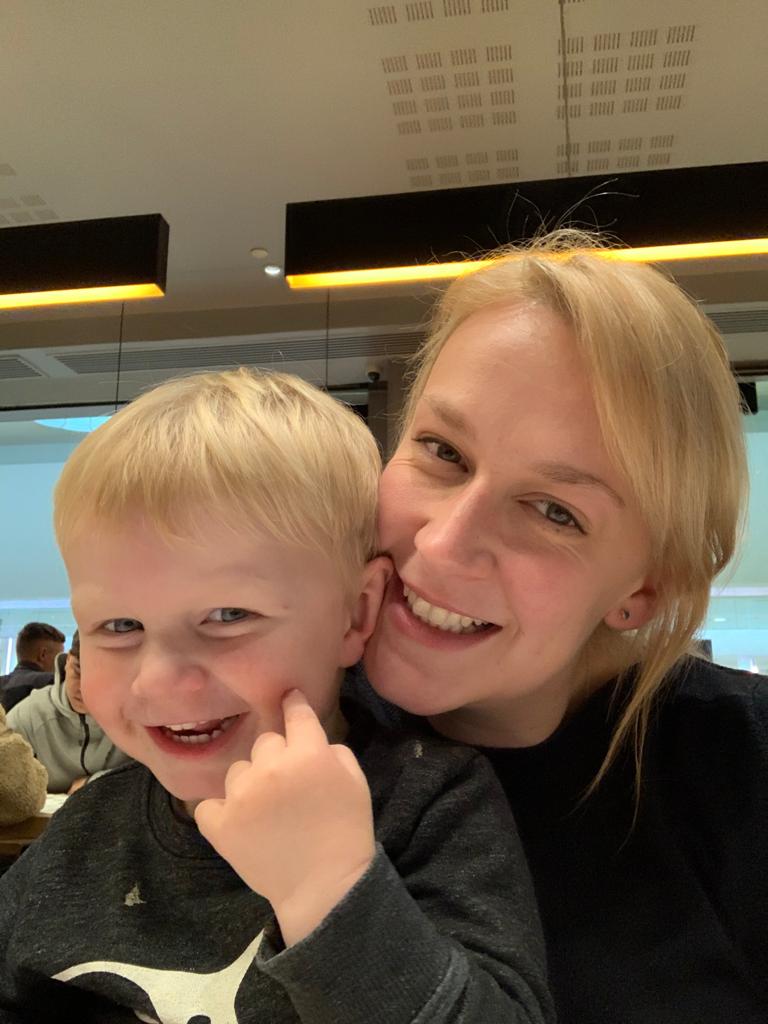 It was a huge relief to pass and a bigger relief for my family. It was a risk leaving the NHS as it is a good job with a good salary and it is also protected. Here at GNAAS, things are always changing and it is public-funded so our jobs may not always be secure. I can't wait to see what the future holds for me here, though.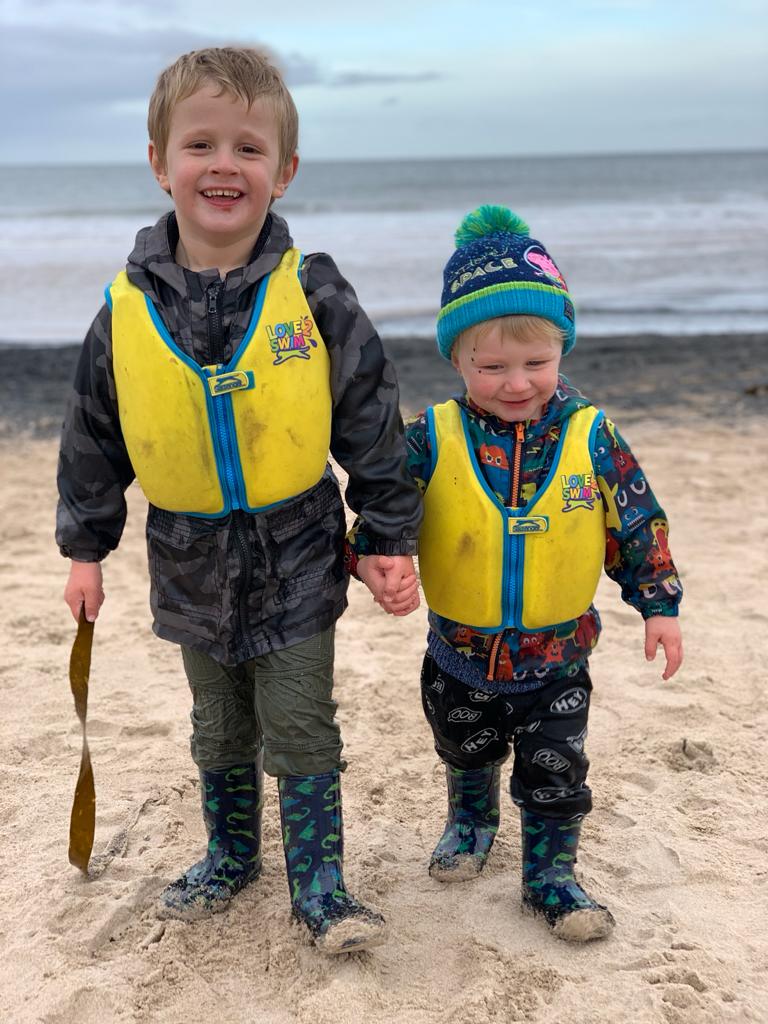 What do your kids think of the job you do?
My kids absolutely love helicopters and aircraft. My littlest, George, who is two agrees with anything but my eldest thinks my job is brilliant and sees me as a real-life superhero – I'm not.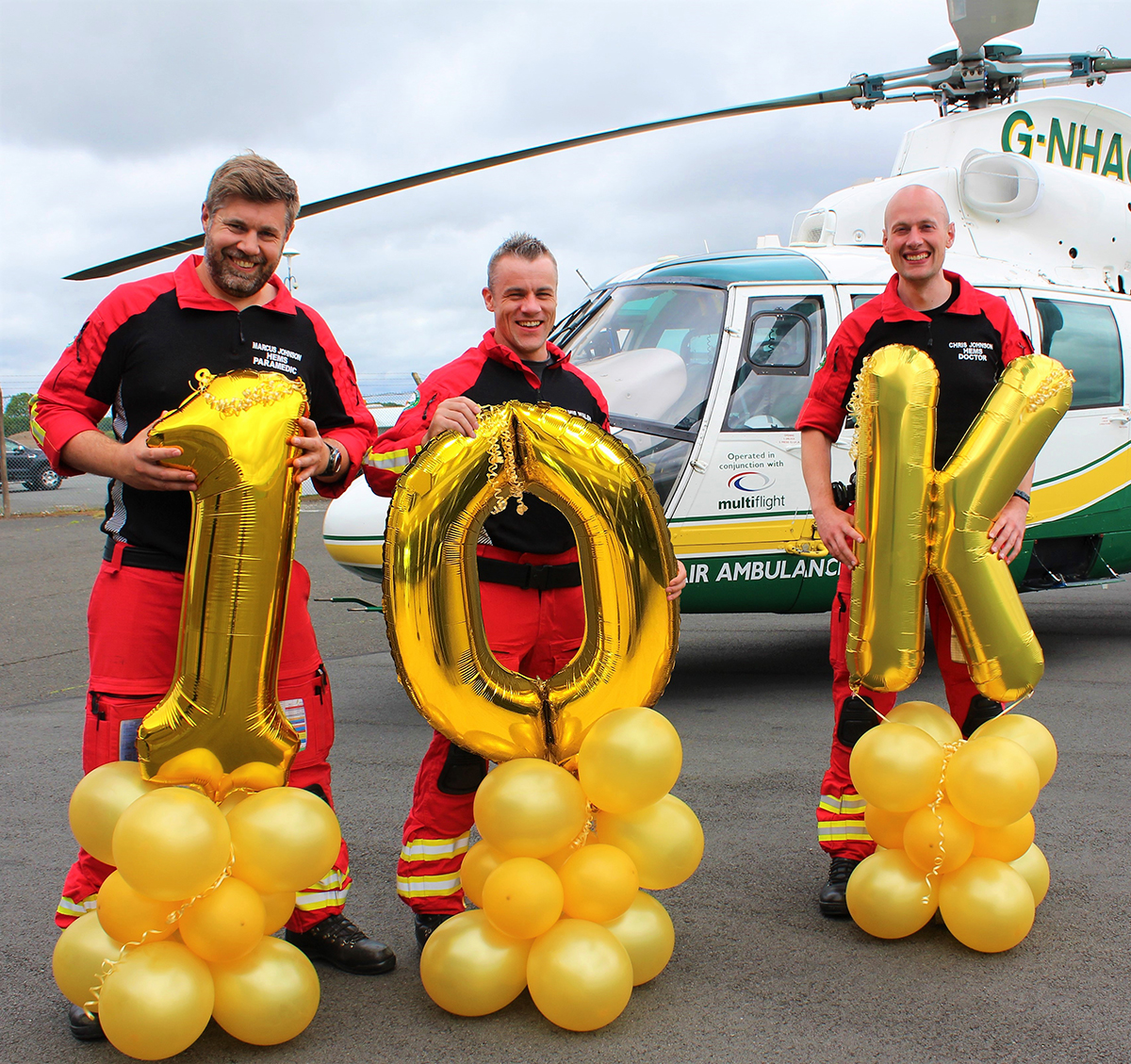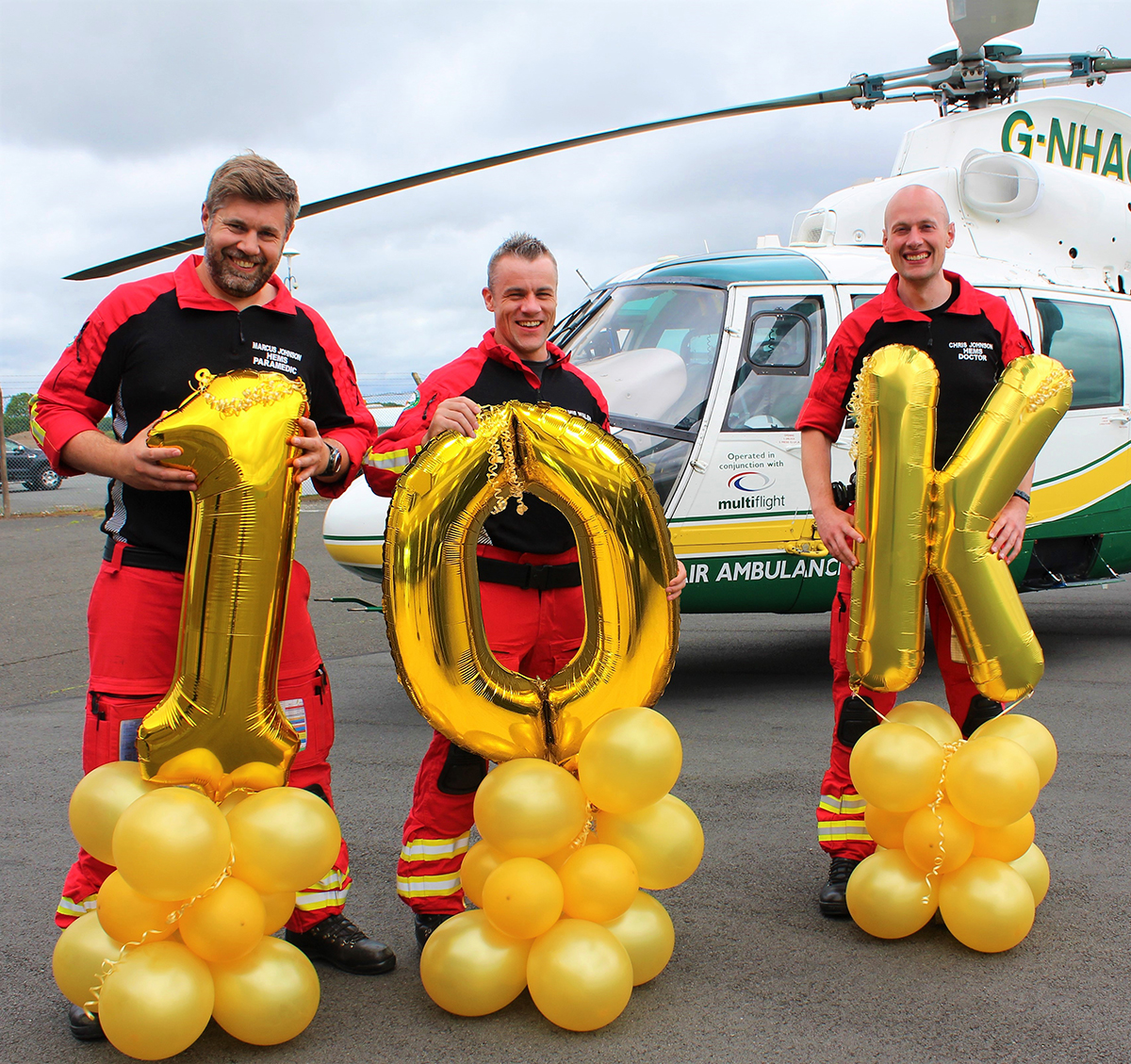 Enter the raffle
Support your air ambulance by playing the raffle and you could win the £10,000 top prize!
£1 per ticket. Draw date: 11 December 2020.