GNAAS doctor Mike, from Manchester, has passed the charity's gruelling sign-off process. After almost a year with the organisation as a trainee, he's now able to work solo.
---
Holly Taylor chatted to him to find out more about what comes next…
Mike, how long have you been at GNAAS?
I have been a doctor at GNAAS for 11 and a half months now. Up until recently, I was working as a probationary trainee. Now, I have been signed off.
How does it feel to be signed off?
It feels good! It is nice to have the freedom to be able to explore my own approaches to scenes, team working and medicine. I am working as a part of a national training scheme in pre-hospital emergency medicine which means I get the opportunity to work for GNAAS as well as shifts with NEAS, NECTAR and other pre-hospital services.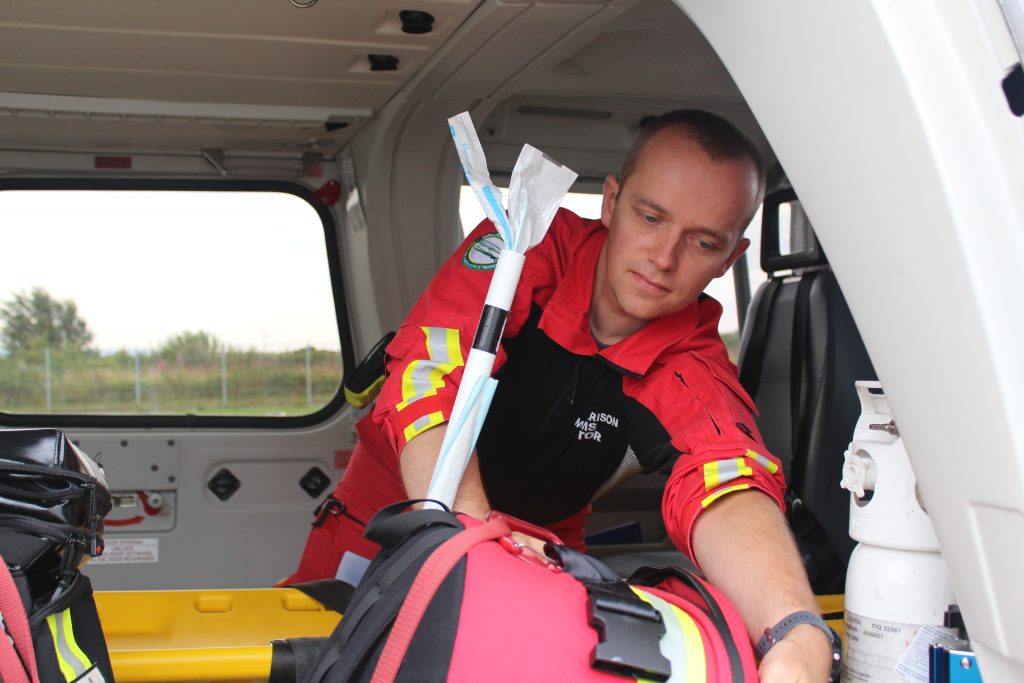 Tell me about sign-off day, Mike.
The day was extremely busy, but it started off as always by making the team an obligatory sign-off day breakfast.
Then we went into a series of simulations which I had to pass. The first was a lady with life-threatening asthma and then someone trapped under machinery with serious injuries. I also had a real job on the day, too.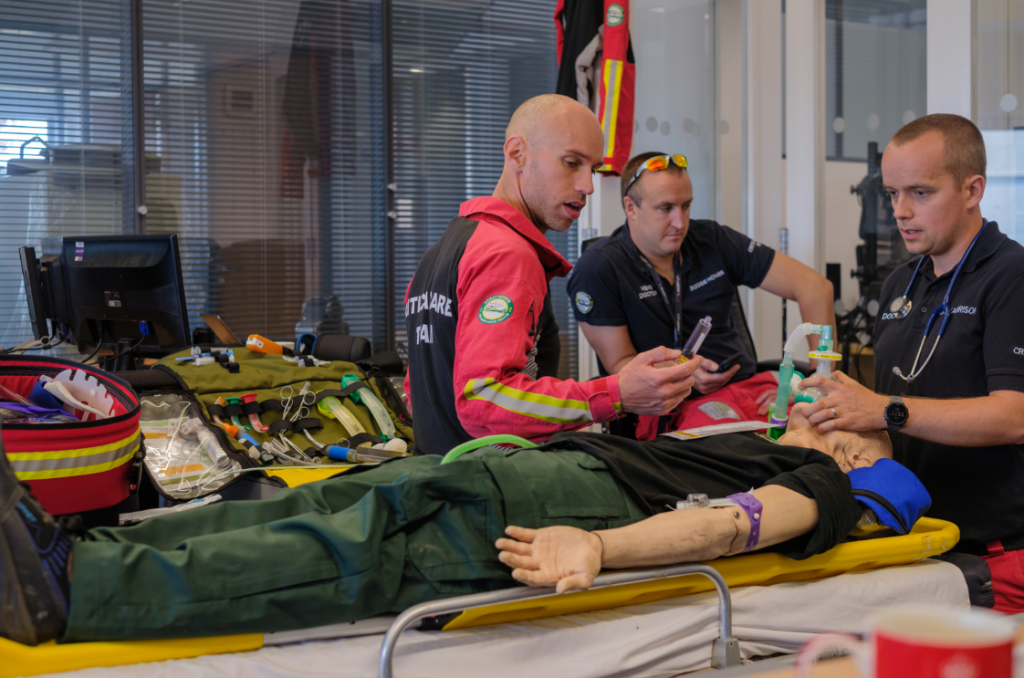 How did you feel on the day of your assessment?
I was nervous of course, I mean it would have been embarrassing to fail so there was pressure on.
The team actually told me I had failed at the end of it which came as a shock, but they were joking – it was a massive relief.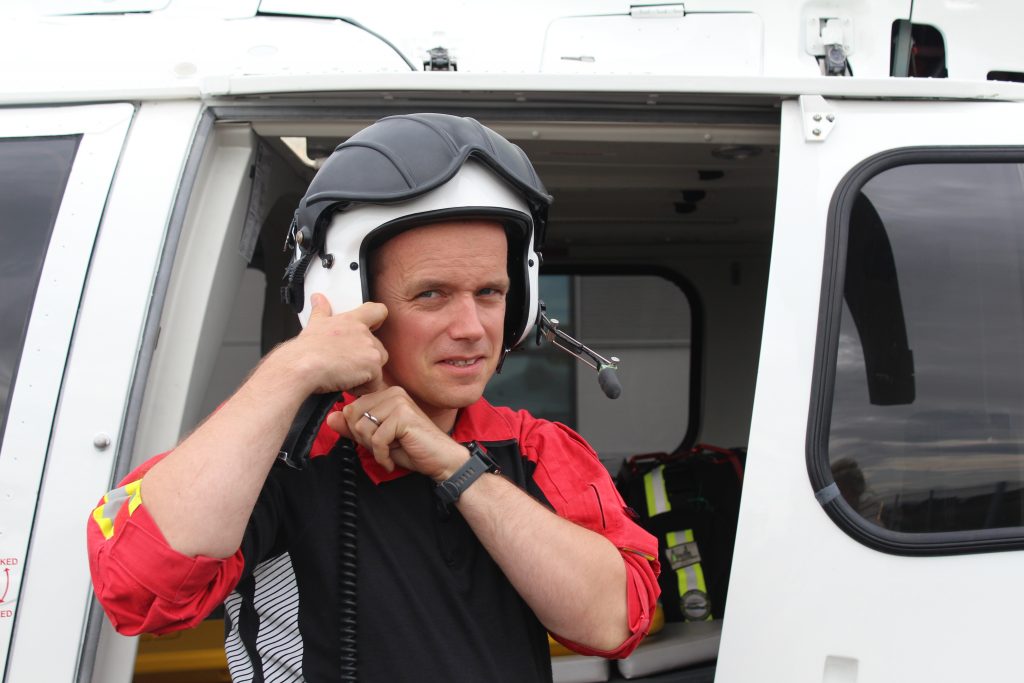 Talk me through the career path you took after leaving school?
When I left school, I took a year out.
From there I attended medical school down in Brighton and then did my first three and a half years of my medicine career in a hospital in Scotland before moving to the North East.
Here I have worked as an anaesthetist trainee before changing to A&E. I worked in that department for a year before heading over to Australia to work on an air ambulance over there. I then travelled a bit, explored a few different ways of doing things and then came back to the North East where I am based now.
I have worked for Médecins Sans Frontières (MSF) in the middle and far east working in a mixture of outbreak response, emergency care and trauma stabilisation. Then I decided to grow up and come back to the North and began work at GNAAS.
Currently, I work half for GNAAS and half on A&E in Sunderland hospital. This is my last year of training and I will be a qualified consultant after that all going well.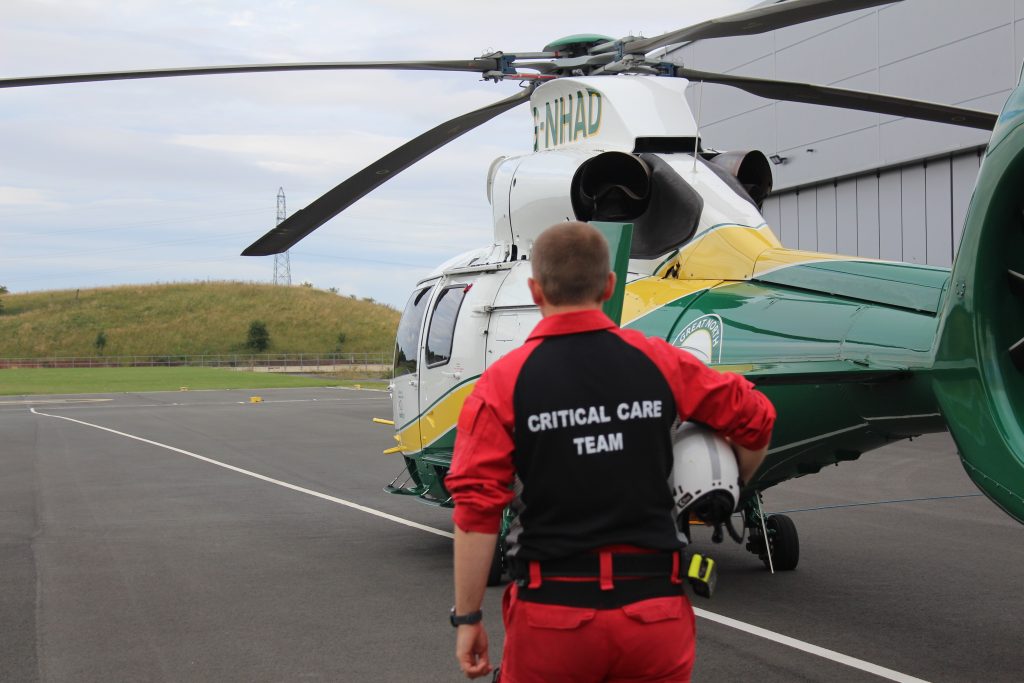 What made you want to be a doctor?
I had been looking at it as a profession since I was a teenager. I really felt like it was a balanced career and I wanted to help people.
How do your roles vary?
My work at GNAAS is on a narrower spectrum meaning what I see is always severe medical or traumatic injuries. In A&E though, the scope varies so I can see everything from a stubbed toe to someone who is critically unwell.
In A&E things are generally a little bit more chaotic with lots happening at once but it is lovely to do both. I think either job would be too much to do on a full-time basis, but the decisions made for each are predominantly the same.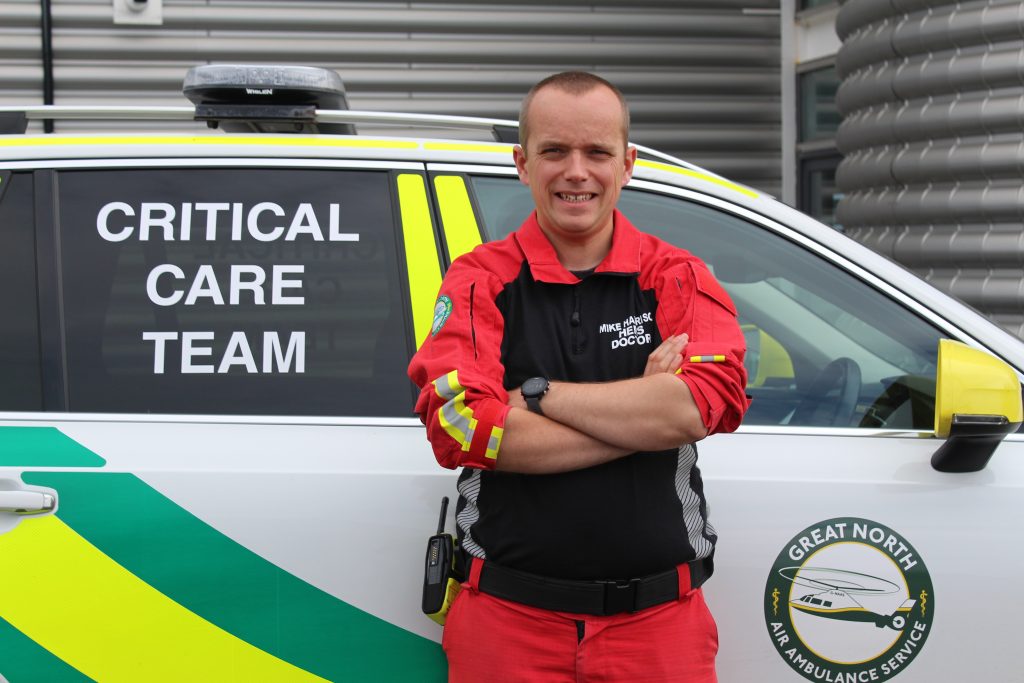 What do you like to do when you're not saving lives?
I love climbing, walking, and getting away in my camper van. Also, looking after my dog!
Do you have any stick-out jobs from your time with the charity yet?
Often enough, the jobs that you remember aren't fair to share.
What's next for you?
Hopefully GNAAS will give me a job at the end of my year here being signed-off. I'll also continue to split the job with my consultant role and hopefully my work with MSF.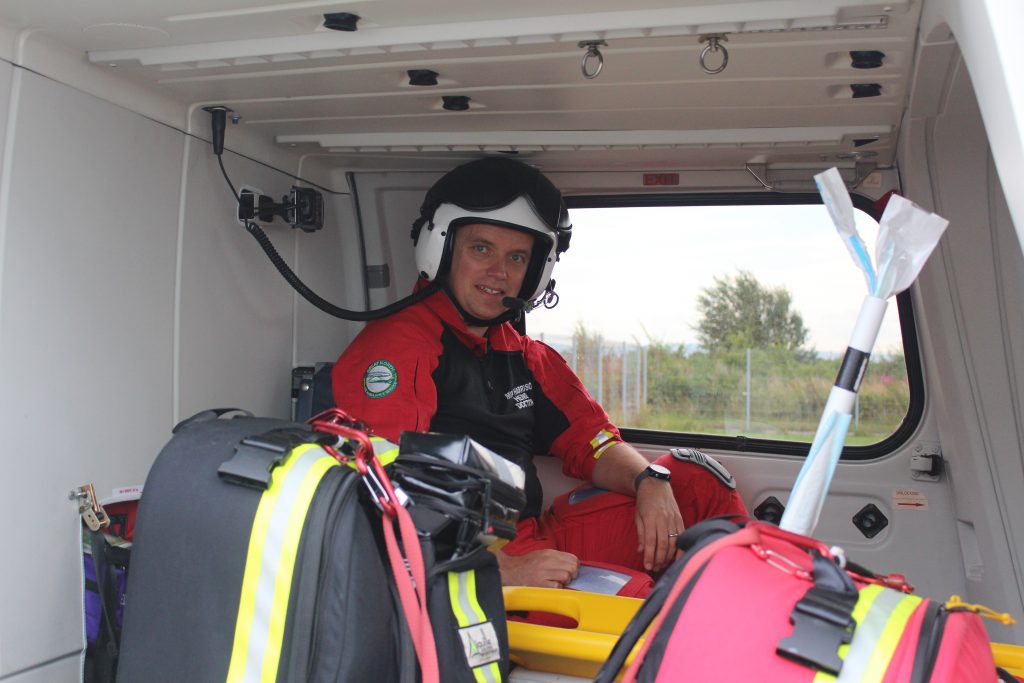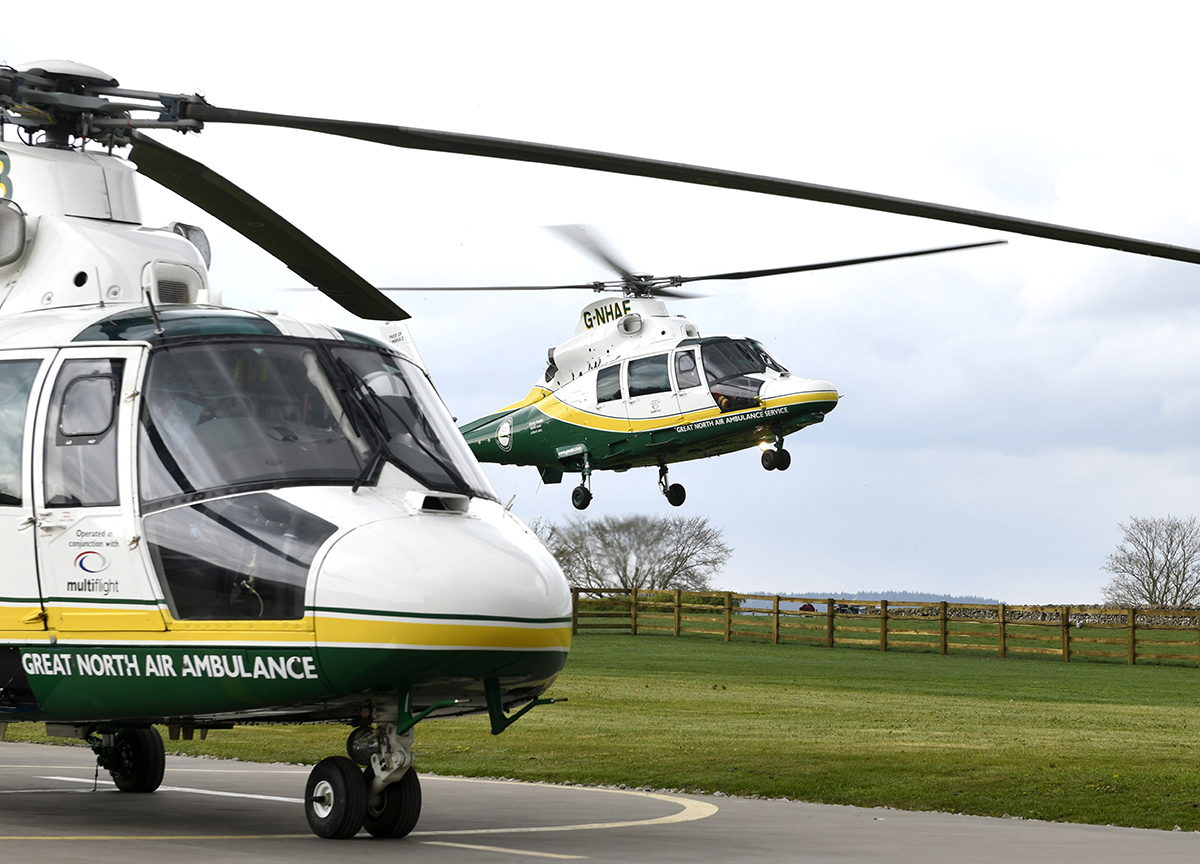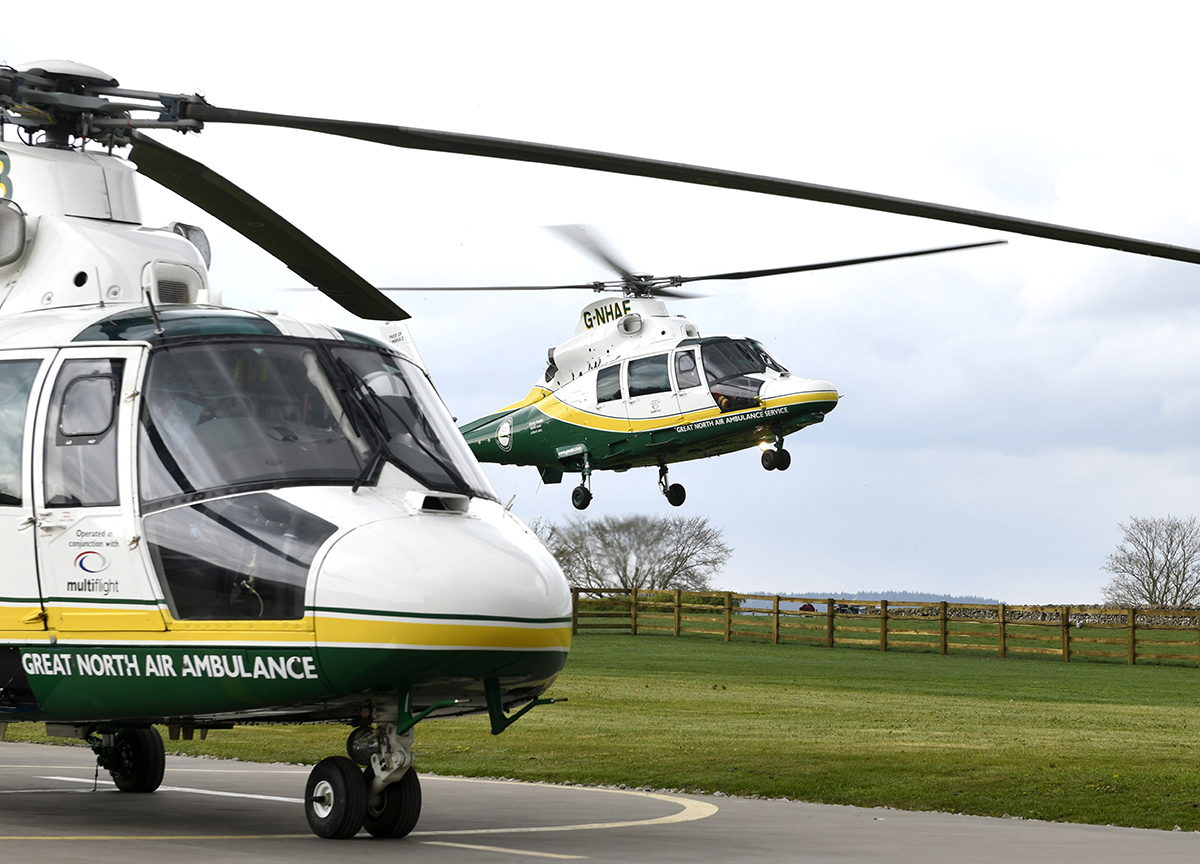 Enter the raffle
Support your air ambulance by playing the raffle. You could win the £10,000 top prize. Tickets are £1 and the winner will be drawn on 10 December, 2021.