THREE members of the same family who were airlifted with multiple injuries after a head-on car collision have visited some of the "heroes" who came to help them.
---
Ian McCrickard, 47, and his sons Jack, 10, and Harry, 7, from Egremont, were at the centre of a major emergency response following the incident at Deanscales on the A5086 on 29 October 2018.
Describing what happened that day, Ian said: "Another car came round the corner on the wrong side of the road and head on into us. It was that fast, I couldn't react."
The father-of-four was trapped in the car for an hour and 45 minutes. His son Jack also needed to be released from the wreckage.
While Cumbria Fire and Rescue Service had started to cut the father and son out of the car, both aircraft from the Great North Air Ambulance Service (GNAAS) had flown to the scene and requested assistance from the North West Air Ambulance.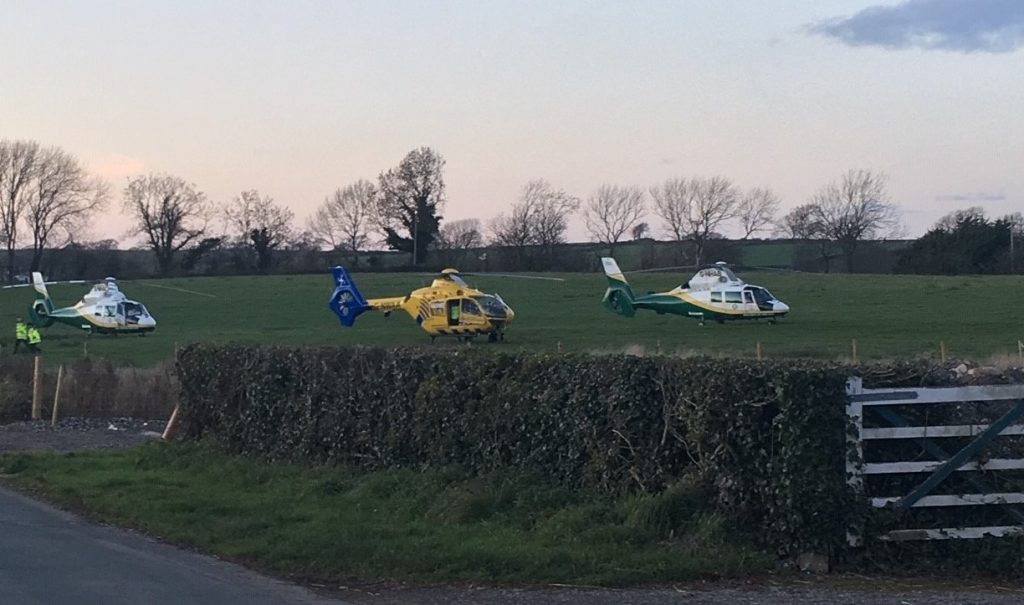 GNAAS doctor John Ferris said: "On scene we were able to provide advanced pain relief to Ian and his children, who had a number of serious fractures and some internal bleeding. By giving them some strong medication, this allowed us to remove them from the car they were in and prepare them for the flight before we took everybody to the Royal Victoria Infirmary in Newcastle."
Help us stay in the sky by donating today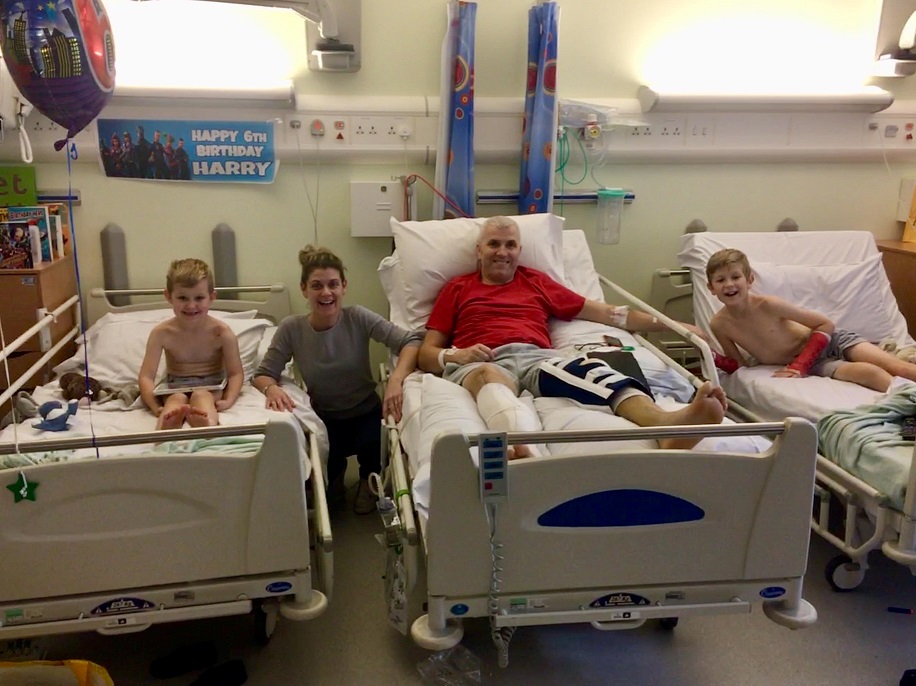 Harry ended up spending his sixth birthday in hospital with injuries including a fractured pelvis. Jack also suffered multiple injuries including a broken femur, while Ian needed muscle and skin grafts after sustaining a compound fracture.
The brothers left hospital after three weeks and returned home to recover, while their dad was discharged a week after them.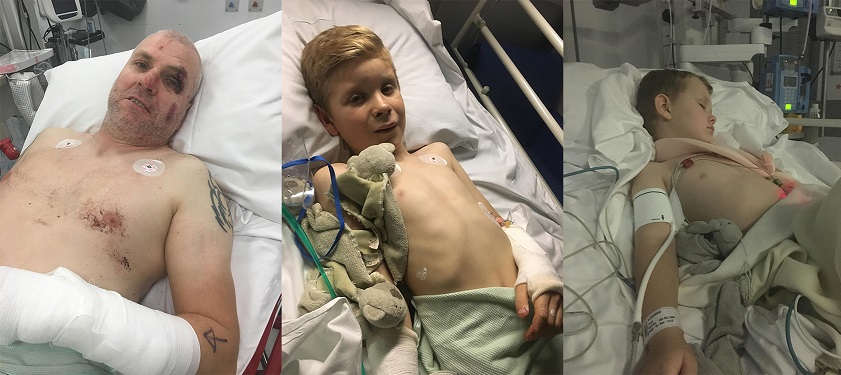 Ian said: "It's been hard mentally, especially for the boys, and my wife Lisa, with having to deal with it all. But injury wise, the lads have done brilliant and I'm doing good now.
"I'm starting to feel a lot better in my knee and I've gone back to work."
Since the incident, friends and family have fundraised for GNAAS, and a cheque for £4,364.22 was presented by the McCrickard family to one of the charity's critical care teams.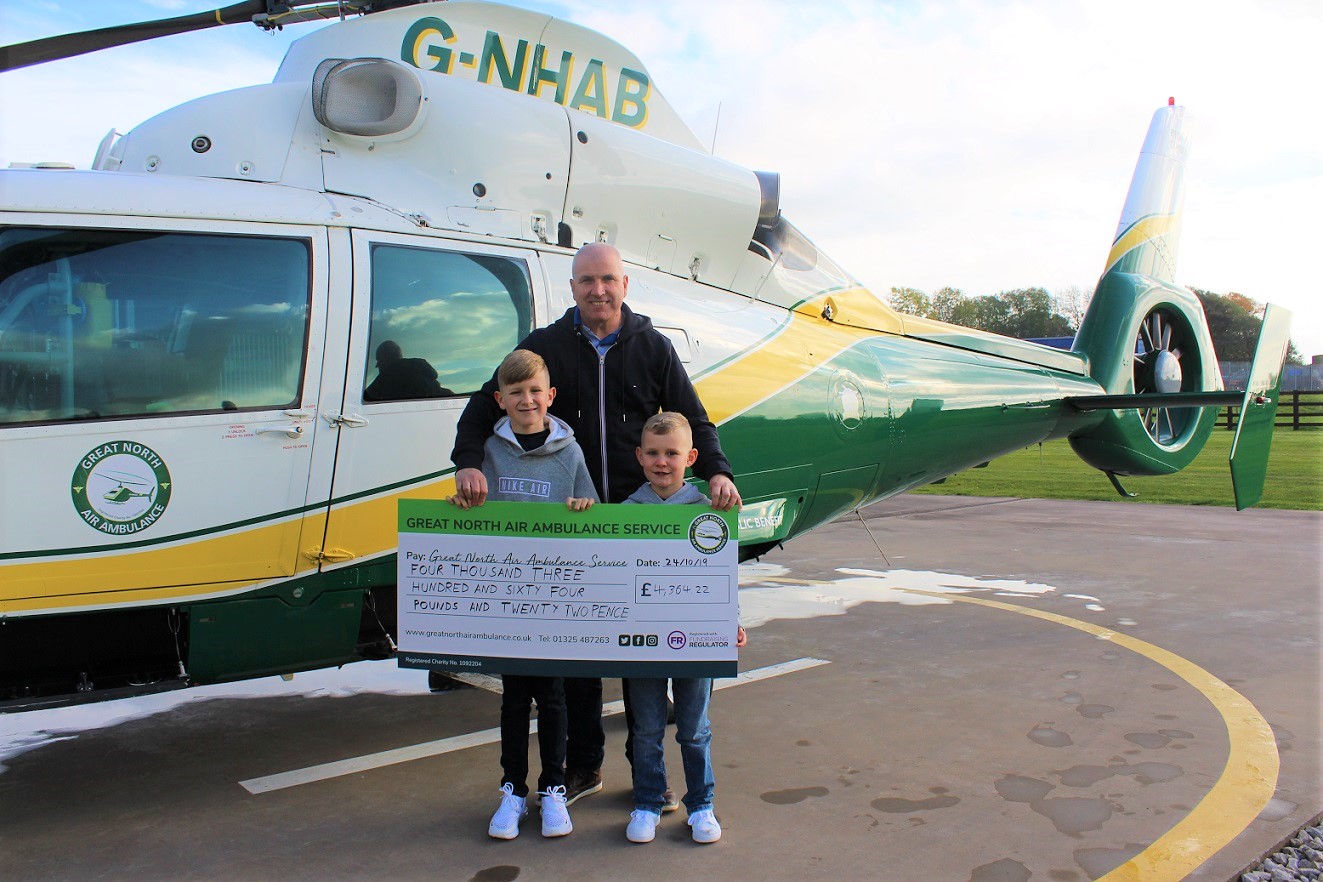 Help us stay in the sky by donating today
Ian said: "It's been amazing meeting the team. I thought it was going to be scary and a bit emotional, but it's been brilliant. It's been good to see their faces, because you recognise them."
Lisa added: "How do you thank people like that, that saved your whole family? Absolute heroes. You can never thank them enough."
After being reunited with the family he treated, Dr John Ferris said: "It was great to see the family visiting the airbase and welcome them to Langwathby. It brought back memories of the incident in which they were seriously injured, but I am pleased to see they have recovered really well. It's fantastic to have a happy ending with this one."
Support GNAAS
Your donations keep us operating. However you choose to give, you are making a difference to lives across the region.
Donate