Five years after being crushed between two cars, a man has completed a 24 hour gaming marathon to raise money for the charity who came to his aid.
---
Karl Cleet, who was only 19 at the time, was crushed after a car reversed into him, trapping him against another car close to his family home in Eaglescliffe.
The Great North Air Ambulance Service (GNAAS) flew to the scene and pulled Karl from under the car before assessing and treating his injuries, which included broken ribs, a fractured skull and a bleed on the brain.
He was put into a medically-induced coma before being flown to James Cook University Hospital in Middlesbrough for further treatment.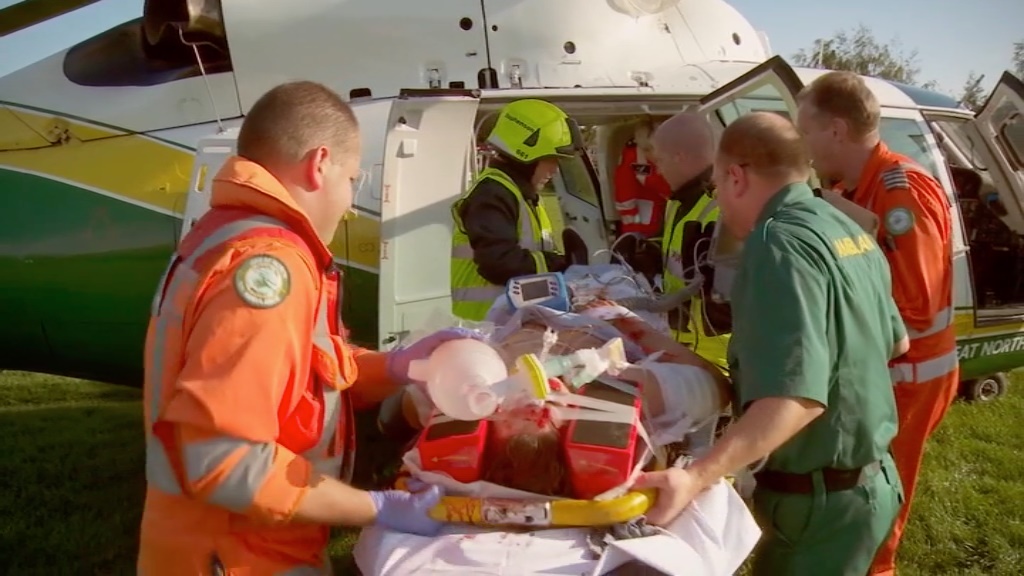 Make a difference by fundraising for GNAAS
Karl left hospital after nine days and took a couple of weeks off from university to recover.
He successfully graduated two years later with a first in policing and hopes to pursue a career in this profession.
He said: "I have tried to apply for the Royal Military Police (RMP) but due to my injuries I suffered because of my accident and the chance of me developing Post Traumatic Epilepsy I needed to be five years clear of seizures though I've never had seizures before. So this put a real hold on everything and this pandemic isn't helping either, as I was planning on reapplying shortly."
Karl's incident happened on 27 September 2015, so to commemorate five years since being a patient of GNAAS, he decided to do a 24-hour charity livestream playing games on Twitch.
He said: "It was easy to decide to fundraise for the GNAAS as I was supposed to run the Great North Run on behalf of them but for obvious reasons it got cancelled. So I thought since I wasn't able to raise money by running the half marathon I'd think of another way to fundraise. Plus I owe so much to GNAAS for saving my life five years ago, so I'm committed to raising money for the charity."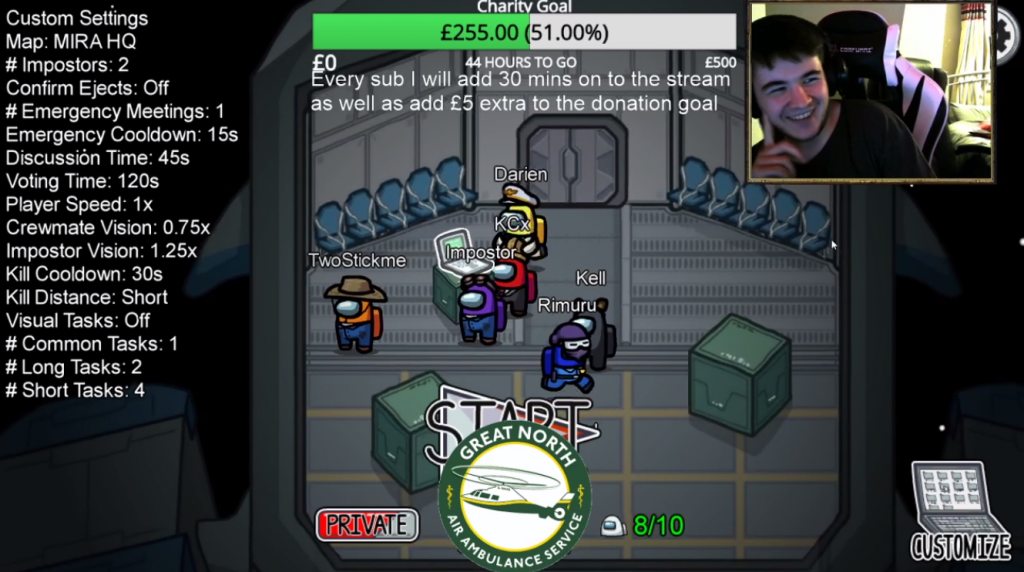 Pledge your support for GNAAS in 2021
Karl only started streaming in May during lockdown but he's managed to build a good following.
During the 24 hours he played Assassins Creed Origins, Dead by Daylight, Among Us and League of Legends.
He said: "All the games I played excluding Assassin's Creed were multiplayer which I played with friends online so I had people to keep me company and keep my energy levels up. Though when I was playing a single player time seemed to fly by and I didn't start to feel tired till about 3am, but then the last couple hours were a struggle as it was hard to keep my energy up and stay motivated to the game I was playing."
Karl raised £310 for GNAAS and hopes to do more 24 hour charity livestreams in the future.
Plan a fundraiser for GNAAS and help keep us flying.
From streaming a gaming marathon to doing a physical challenge, we can support you along the way.
Find out more