We estimate that the COVID-19 outbreak and the subsequent restrictions are costing our charity £100,000 a month.
---
But despite this, our fundraising colleagues have been working hard throughout the pandemic to ensure our critical care team continue to fly and save lives.
After months of working from home, our colleagues are starting to go out into the community again, so you may see us out and about in your local area.
The safety of our staff and the public is one of our main priorities, so we have completed a full risk assessment and have put a number of processes in place to ensure the safety of everyone involved.
We are continuing to assess and reassess the situation, and are following the latest government guidelines which were introduced on 14 October 2020.
However in order to keep our charity operational, it is now vital we have fundraising and clothing collection team members out in the community.
Earlier this year our collections team were furloughed, but that didn't stop some of them putting their time to good use.
Instead of picking up bags of clothing, they volunteered to help deliver vital PPE to hospitals, and received a thank you letter from the NHS.
The team restarted clothing collections in May, but with smaller teams adhering to social distancing and only responding to pre-arranged collections in order to keep everyone as safe as possible.
John Ballan, operations manager at the trading company, said: "We could have been shut due to COVID-19. This is how close we were getting at being closed.
"As the lockdown restrictions started to ease a bit, we decided to do arranged collections only. That was safer for our drivers, as they were lone drivers in the vans by themselves and it was safer for the public.
"So when our drivers got to the door they phoned the people, the people put it outside and went back inside, and we collected the bags.
"All these clothes are much appreciated and we could do with your strong support as everybody is suffering because of COVID-19."
The team also offer the option for our supporters to use their contact-free drop off zone.
For those who live in County Durham, the location for dropping off clothes is Unit 22, Northfield Way, Aycliffe Industrial Park, Newton Aycliffe, Co. Durham, DL5 6EJ.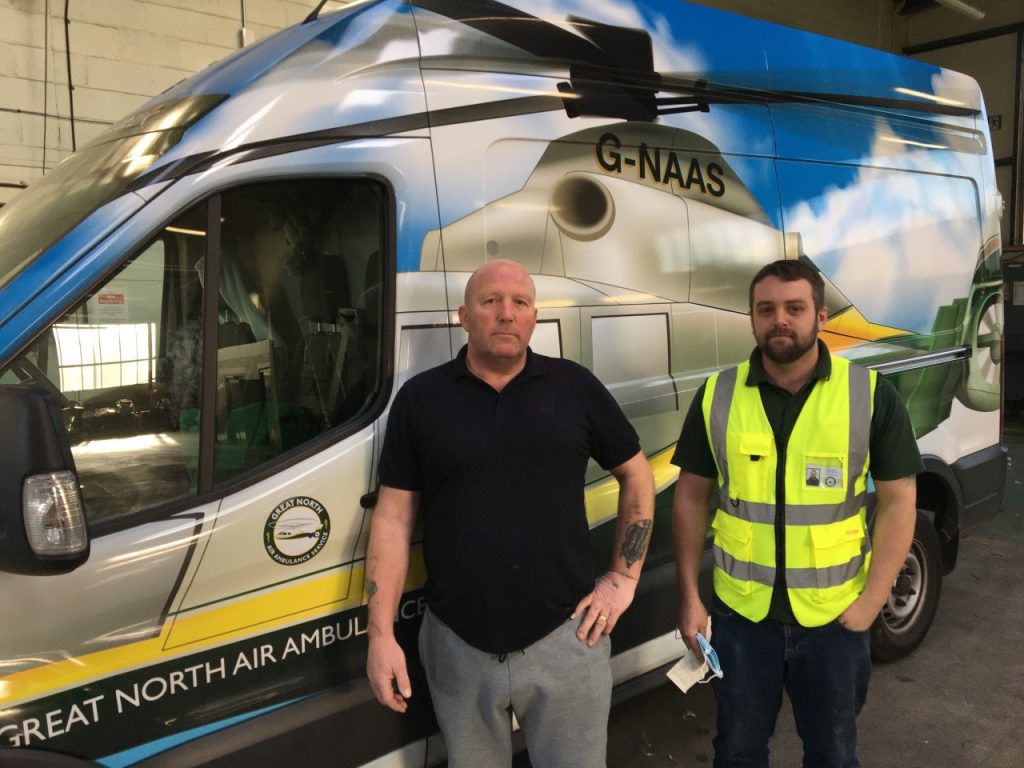 Since March, we have lost £70,000 from collection boxes (the green vessels you see by the checkout in shops and pubs), so we now have a few members of our fundraising support team going back out to businesses and emptying the boxes.
They are wearing the appropriate PPE and are now taking tins off-site to empty them before returning them to the businesses.
Fundraising assistant Jo Murphy said: "It's nice to be back out in the community and seeing some of our supporters again. We've had to change how we do things and are now wearing a mask and gloves and maintaining our distance. Collection boxes are a vital source of income so we're really happy to be emptying them again, and we've had positive feedback from businesses so far."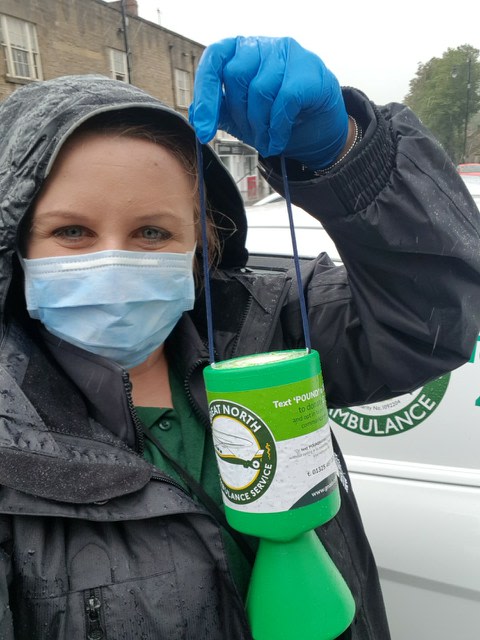 Aside from collection boxes, we've seen an entire season of planned events and activities cancelled, both organised by ourselves and other people.
Ruth Davey, events coordinator said: "So many events and shows were cancelled so we have taken a massive hit in income and face-to-face contact with the public and supporters in general.  We had a full diary of big events to attend, such as country shows, but then there are all the small events supporters were organising like bake sales, music events, fetes etc.  One-off things can be postponed to next year, but annual events such as our ball just won't happen in 2020 so that has a massive effect."
Fundraising has still taken place but it's become a lot more virtual, and the reasons people are donating have changed.
One positive aspect we've found during the pandemic, is that it's brought people closer together.
Emily Leonard, supporter services assistant said: "Based on the calls we've received from supporters, COVID-19 has brought out a real sense of community. A lot of people have been making face masks and hand knitted items such as rainbows and donating the proceeds. We've also had people donating from something occurring in their local area, for example we received a donation from a parent whose son's bike broke and a passerby fixed it in exchange for a donation to GNAAS. Usually at the end of the calls, supporters have been wishing us well and telling us all to keep safe which has been really nice to hear and we've been relaying that message to them as well."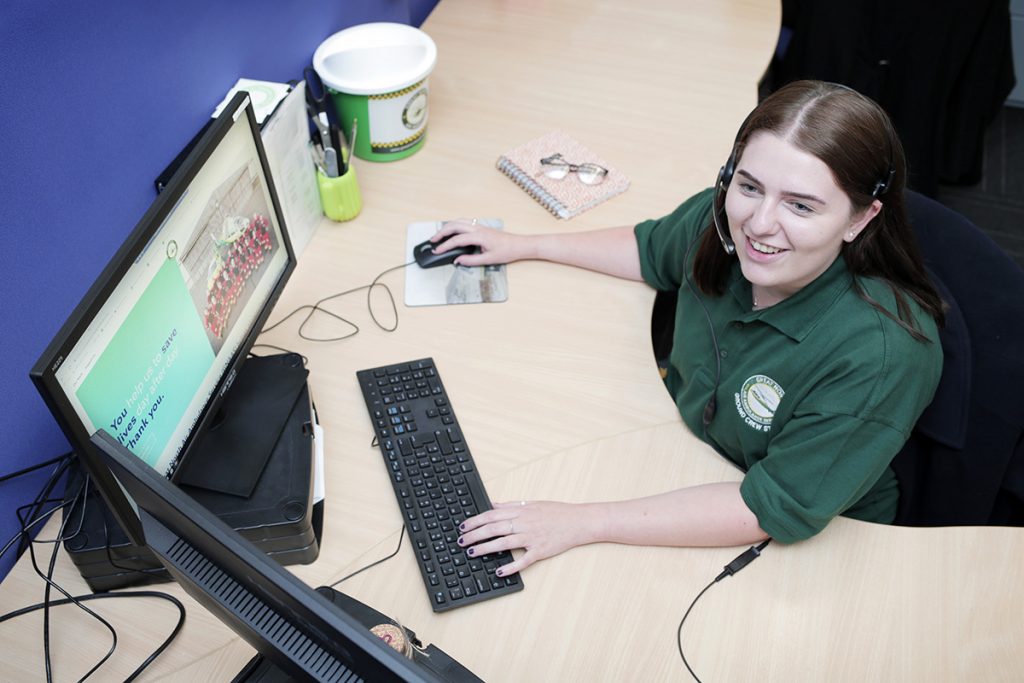 Throughout the pandemic our critical care team have continued to save lives, and this has only been possible thanks to our supporters.
In these tough times, we need your support now more than ever, so we can continue to be there for you and your families.
If you would like to support our mission, please donate.