Hanging a Christmas wreath on your door is seen as a warm show of welcome on an otherwise cold winter night. But where did this holiday tradition originate from?
---
Depending on who you ask, you will receive a different answer.
For some, the floral arrangement is simply decorative, a product of mass commercialisation much like ice-skating and secret Santa. Christians may explain to you how a wreath marks an invitation for Christ to enter your home. They believe the evergreen resembles the thorns worn by Christ on the cross, and the small berries represent his blood. Alternatively, wreaths have been traced back to Ancient Rome, where they were hung on doors as a symbol of victory after winning a battle.
We discussed with Sally Bennet of Flowers by Nattrass, who holds the UK's highly recognised Floristry qualification, and is hosting our GNAAS festive wreath making workshop, what a Christmas wreath means to her.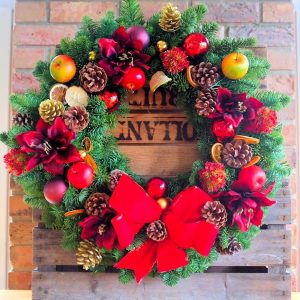 I didn't exactly get into the floristry, more like I was born and brought into it!
My parents started the business 60 years ago. I followed in their footsteps as it's always been interesting to me. We get to be there for people during their biggest life events like weddings, anniversaries, birthdays and each celebration is different, you really have time to be artistic.
Wreaths stretch back to Victorian times as an invitation into your home at Christmas, and I think that's lovely. We find that they are very current now, with lots of people wanting to design and create their own instead of just buying one.
The thing I love most about hosting the wreath workshop is seeing many designs. It is satisfying to watch people create something they are proud of.
Even though we guide the class through step by step, we get to see everybody's ideas and creativity shine through; there are no two wreaths the same, every single one turns out different with their own slant.
We have always supported GNAAS; we think they are a hugely worthwhile, local cause.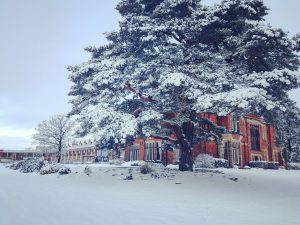 We all have our own reasons for hanging a wreath, but we can agree that they are a beautiful decoration to hang at Christmas.
If you would like to support our charity and join Sally for a one-off wreath-making workshop, buy your tickets here.