A woman who broke her neck and both her legs after being involved in a two-vehicle collision has set herself the challenge of trekking to the top of North Africa next year.
---
Lucy Gordon, from Marske, had been walking in the Lake District with her friend Callum Hough on Sunday 4 August before driving back to Carlisle, where she had been living at the time.
The 22-year-old was driving on Moor Row, in Whitehaven, when her car was involved in a collision with a van.
She said: "I remember the initial impact. The thud of it all.
"Where my hand actually fell, it was on my leg, and all I could feel was this lump, so I knew I broke my leg immediately. The first thing I did was wiggle my toes. I was like, right they still work. I'm okay. I'm okay."
Lucy's friend Callum had managed to get out of the car, but he had broken his lower back and ended up collapsing on the floor.
During this time, the car had set alight, but thankfully some of the drivers nearby who witnessed the crash, had pulled over and rushed to put the fire out.
Cumbria Fire and Rescue Service arrived on scene and cut Lucy out of her car, which she was trapped in for approximately half an hour.
Both the North West Ambulance Service (NWAS) and Great North Air Ambulance Service (GNAAS) attended the incident and assessed and treated the patients.
Lucy was airlifted to James Cook University Hospital in Middlesbrough, while her friend and the other driver were taken to hospital by NWAS.
She said: "I remember waking up in a helicopter. The team were reassuring and calming me.
"I just remember them being lovely."
Trek with GNAAS in Morocco or Kilimanjaro
Lucy was found to have broken her neck, collarbone, right arm, both legs, right knee and left foot.
She had a plate put in her arm, and metal rods put in both legs from her knee to her hip.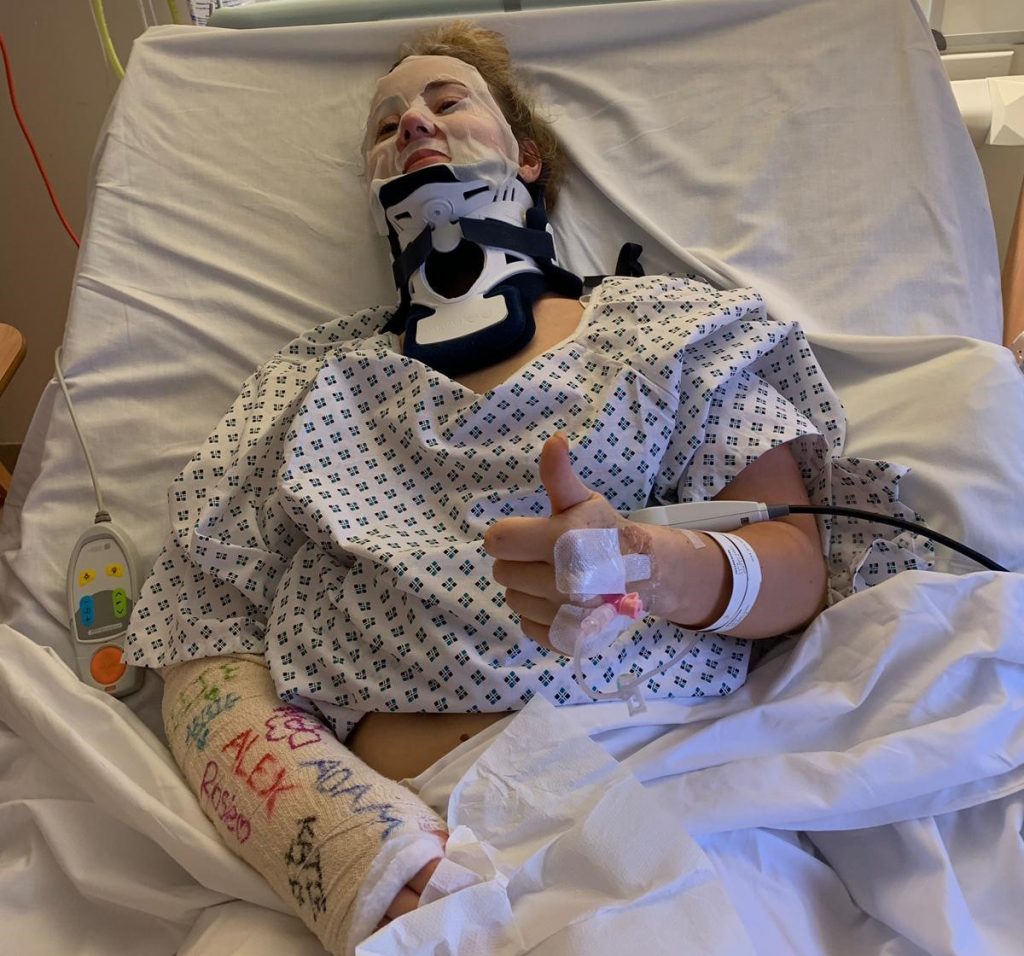 Reunion
After six weeks in hospital she returned to her parent's home in Marske to continue her recovery and recently visited the GNAAS base at Langwathby where she was reunited with the paramedic Andy Dalton, who treated her on scene.
She said: "It was an honour to meet the paramedic who treated me and the rest of the team. They were so nice and friendly, and I enjoyed my visit."
Mr Dalton added: "Lucy had some nasty injuries, but she seems to be handling them with positivity and that's half the battle when it comes to recovering. It was a pleasure to meet her at the base and we hope she continues to go from strength to strength."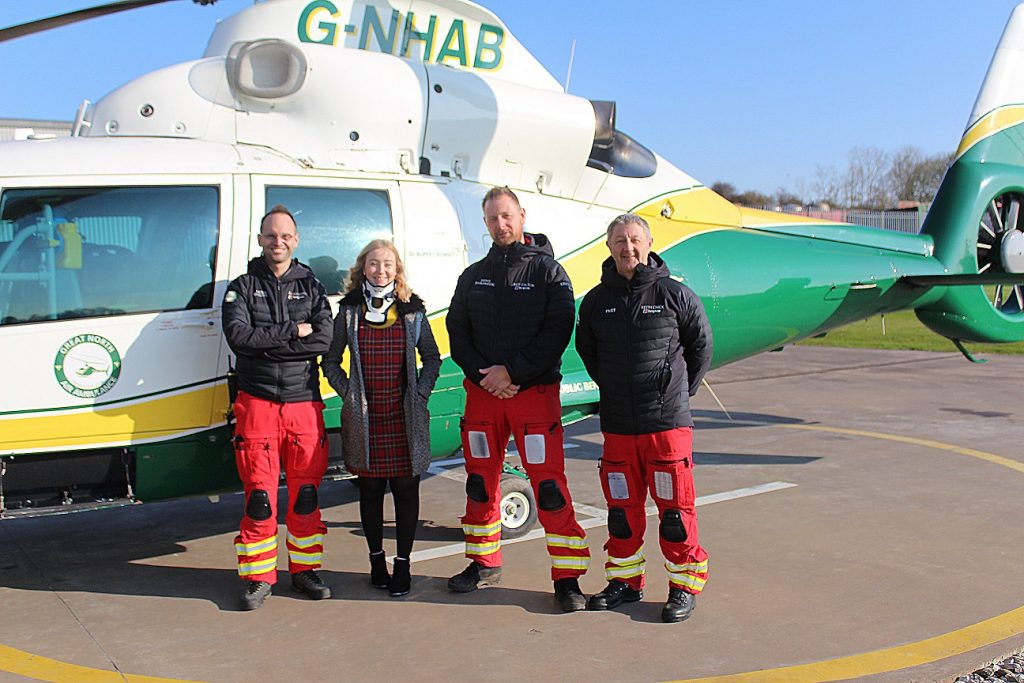 Trek challenge
Since visiting the base, Lucy has signed up to trek the Atlas Mountains in Morocco to raise money for GNAAS.
She said: "I've always wanted to complete a challenge like this. Before the crash I use to walk and trek a lot in the Lake District. I've done a lot of fell walking on my own because it helped to clear my head. I feel so free and happy when I'm exploring. I get so excited finding a path and seeing where it leads me. I was looking on the website after my visit to see what I could get involved in and as soon as I seen the Atlas Mountains trek I knew immediately that's what I want to do."
Lucy was ecstatic to find out she was the first person to sign up to the trek and is hoping one of her friend's from Carlisle can join her for this once in a lifetime trip.
She added: "It feels amazing to be the first person to sign up to the trek. I couldn't believe it. It's an amazing opportunity to support and raise funds for the people who saved my life. It still feels a little surreal that I will be completing the challenge.
"I have never done a challenge like this before. I know it is a difficult challenge to commit to, but it gives me a goal to work towards with my recovery. I can't wait to see the views from the mountains, it will be breath-taking. This is a once in a lifetime opportunity."
GNAAS are offering supporters the chance to climb Mount Kilimanjaro in Tanzania or the Atlas Mountains in Morocco while raising funds for the charity. To learn more about each of the treks and how you can get signed up visit: gna.as/treks