The team was called out at about 2.25pm on Tuesday after Claire Charlton went into labour at Bellingham, Northumberland.
---
The baby boy was described as being in a breech position, which means it has its feet facing downwards. This is a relatively rare occurrence and places both baby and mum at a slightly higher risk.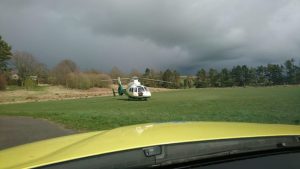 Facing an hour transfer by road, GNAAS activated from its base at Durham Tees Valley Airport.
GNAAS paramedic Tim West (pictured below) said: "The call came in to the ambulance service saying the patient's waters had broken and that the baby was presenting in an unusual way. In light of this, and the distance and time it would take her to get to hospital, given her rural location, we decided to activate.
"Compared to most of our jobs, this one didn't turn out to be too clinically involved, thankfully. But the speed of the aircraft and the support of the team meant Claire and Reuben were able to get to hospital quickly and smoothly in just over ten minutes."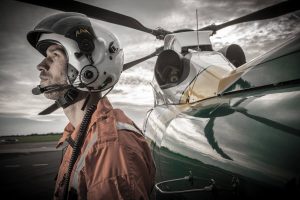 Claire said: "It made such a difference getting to the hospital so quickly and calmly, I have a happy healthy son, the alternative doesn't bear thinking about. Thank you again for the work your whole team does to keep the service going."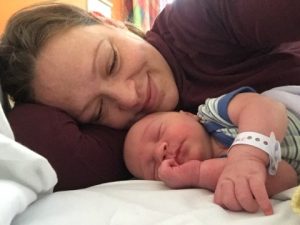 Tim added: "On behalf of everyone at GNAAS, I'd just like to congratulate Claire and family on the birth of Reuben. We are proud to have played just a small part in his arrival into the world."
14:24 Mobile to incident from Durham Tees Valley Airport
14:48 On scene 
15:21 Take off from scene, transporting patient by air
15:35 Arrive at hospital – Northumbria Specialist Emergency Care Hospital, Cramlington
15:48 Returning to base
16:10 Arrived back at base 
Summary
The speed and versatility of the aircraft was important in this incident. It allowed us to get to the patient quickly. Our critical care team also played a vital role – accompanying Claire all the way to hospital and ready to administer a wider range of care options if needed. Thankfully all ended well, with beautiful little Reuben arriving shortly after the pair landed at Northumberland Specialist Emergency Care Hospital at Cramlington.